New corona measures and clear kayak tour to hear "Ocean Days"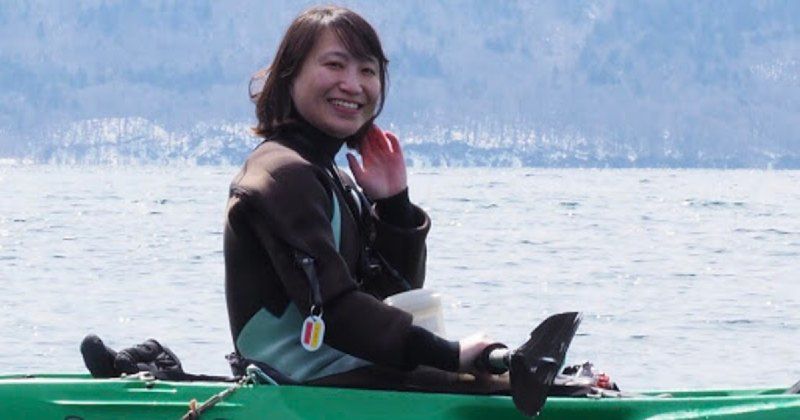 Activity Japan editorial department
Offering a variety of plans and tours in Hokkaido "Ocean Days" .. Beautiful nature Can be experienced Clear kayak or Fat bike Etc. are popular. We interviewed about new corona measures, company characteristics, and unique initiatives.
To enjoy activities safely and securely
The second installment of "How to Enjoy New Activities in the After / With Corona Era" featured in June 2020 last year. This time, we will interview the business operator who provides the activity about "the latest measures to prevent corona infection". The sixth time, "Ocean Days" will appear.
"Ocean Days" original infection prevention measures
Organic disinfectant spray Removes 99.9% of the virus. The bactericidal spray is an organic component of herbs and citric acid, and is said to be highly safe for the human body.
In addition, a product called "Air Plot" is applied to the windows to sterilize them. "Air Plot" is certified as a room certified by the Minister of Land, Infrastructure, Transport and Tourism. It is said that it is not harmful to the body Decomposes virus with platinum titanium catalyst However, it is said to improve the indoor air environment.
Indoor measures such as changing rooms, shower rooms, and training
When customers enter the store Disinfection of fingers I am asking for. To avoid honey Application form Each Fill in at a separate desk .. Pre-training is outdoors I am doing it at. Lockers and toilets are frequently sterilized.
Physical condition management of staff, hygiene management in the facility, time interval
When I go to work, I warm my body and check my physical condition. In the case of indoors, at the doorway Doors and lockers , Toilet etc. Sterilize as appropriate doing.
About customer health check
When you come to the store Check body temperature .. Oral physical condition I am checking and confirming. Customers with a body temperature of 37.5 ° C or higher are not allowed to participate in the activity.
Measures for shared equipment
Clear kayak , paddle , Life jacket , Sandals After the customer has been used, etc. Be sure to sterilize doing.
"Ocean Days" customer base

Since 2020, there are more individuals and couples than families.
Customer feedback regarding infection control
"I felt the risk of infection was low." "It was fun." Has been received.
Features of "Ocean Days"
A guide with a wealth of natural knowledge, as well as activity experience, will guide you. Clear kayaks, fat bikes, etc. A variety of tour plans to enjoy the magnificent nature of Hokkaido It is also a feature that it provides.
"Ocean Days" The only clear kayak tour in Hokkaido Is provided. The feature of clear kayak is that the bottom is transparent. The best lake in Japan Can be enjoyed all year round. You can enjoy the nature around you by rowing into the lake or slowly descending the Chitose River while listening to the birds singing.
"Fatbike Tour" is a bicycle ride through the magnificent land A feeling of running and exhilaration Is attractive. Ride a fat bike with extra-thick tires that can run even on snow, and head for Shichijo Otaki from Lake Shikotsu National Park. Enjoy both summer and winter Is attractive. There is also a lecture before departure, so even beginners can feel free to participate.
Unique initiative
Participated in underwater cleaning and environmental movements to use used body warmers for river cleaning in winter. Reduction of PET bottles, etc. Environmental conservation activities We are also actively working on.
Seasonal attractions and fun to experience
"Clear kayak tour" Then in the spring while doing activities Breath of green You can experience. Summer is contrary to the heat Exhilaration , Gradually deepens in autumn Autumn leaves You can enjoy. In winter The transparency of the lake becomes clearer Therefore, you can enjoy underwater observation while feeling the dignified cold and tranquility.
"Fatbike Tour" Is the same as the "Clear Kayak Tour", but you can experience the beautiful green that sprouts all at once in the spring and the exhilaration in the summer. In autumn, the autumn leaves deepen day by day, and in winter, in the dignified cold and tranquility You can run through the snowy landscape Is the highlight.
A word to our customers
Why don't you enjoy outdoor leisure in a healthy way now? Beautiful nature of Hokkaido Wrapped in Refresh your mind and body let's do it!
Hokkaido
Central Hokkaido
Ishikari/Sorachi/Chitose
SUP (SUP) stand-up paddle board
Snorkeling
Canoe / kayak
At Ocean Days, we carry out activities such as diving in the national park "Lake Shikotsu" and the Hokkaido heritage "Shakotan Peninsula". At Ocean Days, our mission is not just to enjoy diving, but to convey the true nature of Hokkaido. We believe that we can protect the nature of Hokkaido by having everyone enjoy it through nature such as the sea, mountains and lakes. And we are working to pass on the beautiful and precious nature to the next generation of children.
business hours
Winter 8: 30 ~ 17: 00 Summer 8: 00 ~ 17: 00
Regular holiday
Irregular holidays (may be out in the sea)
【please note】
The information on this page is as of February 12, 2021. The business conditions of the companies we introduce and the availability of plans may change. If you have any questions or concerns, please feel free to contact us at the time of booking.
The images used in the article include those taken before 2020.
Recommended / Popular Activities / Experiences / Leisure Features
Special feature of the area / area of interest