Kanazawa Activities and sightseeing spots to fully enjoy the taste and gourmet of winter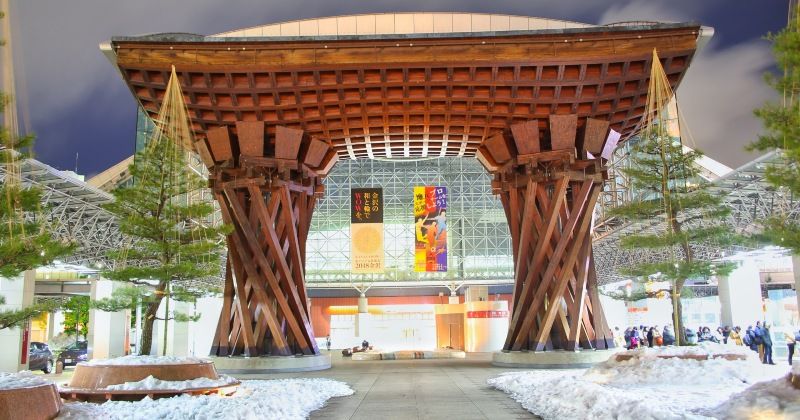 Activity Japan Editorial Department
It is also a gourmet town Kanazawa A trip to recommended in winter !
This time, Kanazawa We will deliver information such as sightseeing spots that will be useful when traveling to.
Ishikawa ・Of course, information on events that can be enjoyed in winter in Kanazawa, Around Kanazawa For activities that you can experience at Carefully selected and introduced I will.

History of Kaga Hyakumangoku while touching Kanazawa, the ancient city in winter Enjoy!
Kenrokuen Snow Hanging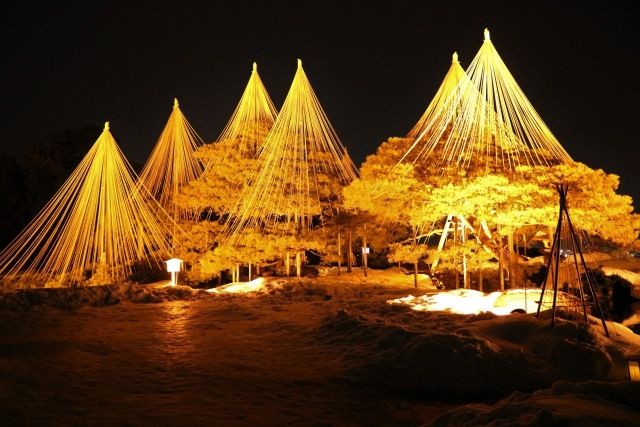 Kenrokuen Garden is one of the must-see tourist spots in Kanazawa.
It is also one of Japan's three famous gardens, Kanazawa Kenrokuen Garden. Built over a long period of time by successive Kaga feudal lords, A garden designated as a special place of scenic beauty in Japan am.
In Kanazawa, where there is a lot of wet snow in winter, the branches of the trees are hung with ropes and wires so that they do not break under the weight of the snow. " Yukizuri ', A seasonal tradition that colors Kanazawa's winter am.

At Kenrokuen, yukitsuri work is carried out from early November to mid-December, and removal usually begins in mid-March.
Beautiful trees covered with snow events that are lit up are also held on a limited schedule. please check it!
Kenrokuen
Address: 1 Kenrokucho, Kanazawa City, Ishikawa Prefecture
Tours and experiences that allow you to enjoy sightseeing in Kanazawa in winter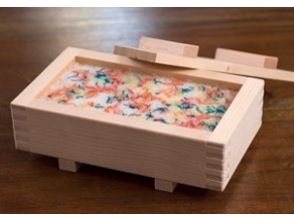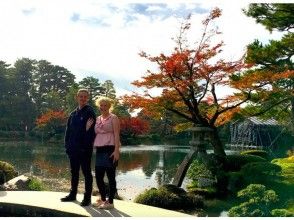 [Ishikawa/Kanazawa] Enjoy the castle town with a local guide! Kanazawa Full Day Private Tour
Kanazawa/Hakui
14,000

Yen~

(tax included)
Fully enjoy the castle town of Kanazawa in one day! Visit with a local guide. Kanazawa is said to have originated in the middle of the 16th century when the Kanazawa Mido was built by the Hongwanji Temple as a base for missionary activities. In the latter half of the 16th century, Maeda Toshiie founded Kanazawa Castle and developed as a castle town of "Kaga Hyakumangoku". The lively merchant town, the atmosphere of the castle town, along with the beautiful Japanese culture,
Snow crab too! Enjoy Kanazawa's winter gourmet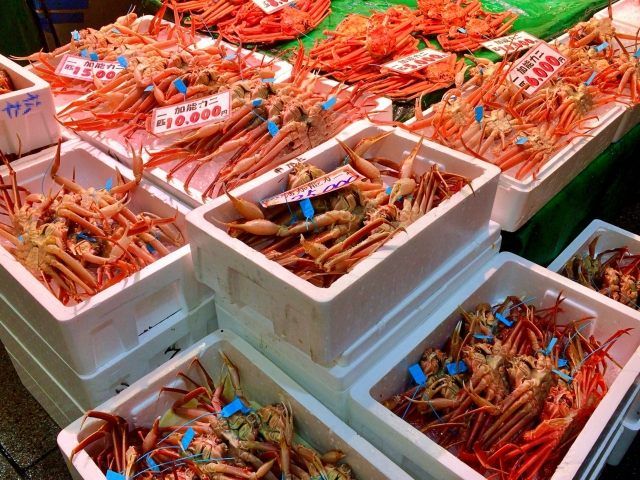 Kanazawa in winter Then gourmet is also one of the fun! Why don't you go to "Omicho Market", which is said to be the kitchen of Kanazawa citizens, to look for delicious things?
Ishikawa is also known as a rice-growing area. Delicious rice and fresh seafood is the strongest combination of Kanazawa gourmet!
You can enjoy both rice and seafood, such as "wappa rice" topped with high-grade nodoguro (blackthroat seaperch), and "pressed sushi" using sweet shrimp and mackerel. Kanazawa The traditional cuisine of is a must-try local dish.
again, Snow crab, the taste of winter I can't remove it.
In the Hokuriku region, female snow crabs are called Kobako crabs. It is a valuable crab that can only be tasted for a limited time, as the fishing season is less than two months from the opening of the ban in early November.
On the other hand, male crabs caught in Ishikawa Prefecture are called Kanou crabs. It is characterized by sweetness and filling. You can enjoy it from the beginning of November to the middle of March, Representative of winter Kanazawa gourmet am.
Omicho Market
Address: 50 Kamiomicho, Kanazawa City, Ishikawa Prefecture
Tours and experiences to enjoy winter Kanazawa gourmet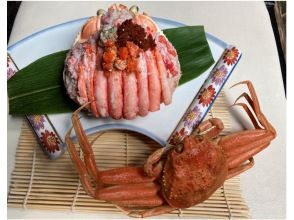 [Ishikawa/Kanazawa] Higashi Chaya District-Crab Sushi Experience "Seasonal Experience Using Kobako Crab"
Pressed sushi experience kitchen Kanazawa sushi
Kanazawa/Hakui
2,750

Yen~

(tax included)
5.0
(2 reviews and testimonials)
It is a crab menzushi experience using valuable Kobako crab, which has a limited fishing season, in a townhouse in Higashi Chaya District, a tourist attraction in Kanazawa. Why don't you enjoy Uchiko and Sotoko, unique to female snow crabs, which are not found in male snow crabs? Kobako crab as it is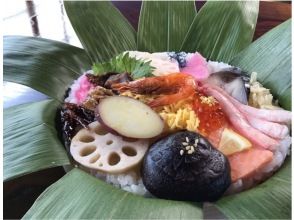 [Ishikawa/Kanazawa] Higashi Chaya District - Matsuri Sushi Experience "Making Luxury Kanazawa Sushi with Marui Wappa"
Pressed sushi experience kitchen Kanazawa sushi
Kanazawa/Hakui
2,750

Yen~

(tax included)
5.0
(1 review and testimonial)
You can experience traditional pressed sushi in a townhouse in Higashi Chayagai, a tourist attraction in Kanazawa. Spread the bamboo leaves on the Wappa, put the vinegared rice on top, put the traditional ingredients of Kanazawa on the vinegared rice so as to overlap the colors, put a weight on it, and it's done. Good even for elementary school children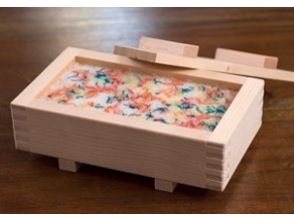 Nagamachi Bukeyashiki Ruins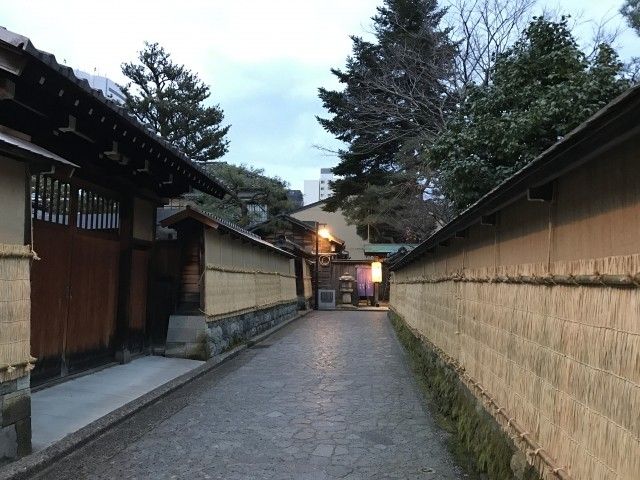 The Nagamachi Bukeyashiki Ruins, where the old samurai residences of the Kaga clan are lined up and retain the atmosphere of the Edo period, Top landmarks in Kanazawa am.
Every year in December, to protect the earthen walls of the mansion from snow and freezing, a rice straw " Komo " is hung. Kanazawa To A scene heralding the arrival of winter It's one of
By Komokake A tasteful townscape with more atmosphere Would you like to go see the
Nagamachi Bukeyashiki Ruins
Address: Nagamachi, Kanazawa City, Ishikawa Prefecture
Kanazawa Castle Park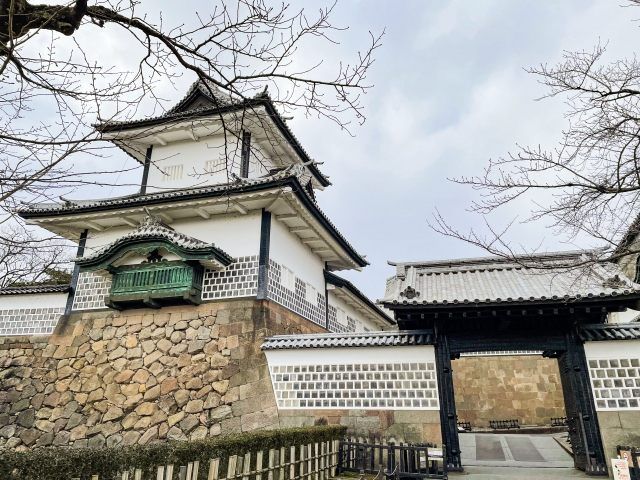 During the Azuchi-Momoyama period, Toshiie Maeda, the first head of the Kaga Maeda clan, entered the castle and built it into a full-fledged residence. After that, although the castle tower and others were destroyed by several fires, part of the castle that remained Designated as a national important cultural property As a result, the area around the castle has been maintained as a park and continues to this day.
The aforementioned " Kenrokuen ' was originally Outer garden of Kanazawa Castle It is a garden made as
In winter, Kanazawa Castle Park has an impressive snowscape of Hishiyagura and Ishikawamon Gate. Kanazawa sightseeing at the time of Sightseeing spots you should definitely visit am.
Kanazawa Castle Park
Address: 1-1 Marunouchi, Kanazawa City, Ishikawa Prefecture
Higashi Chaya District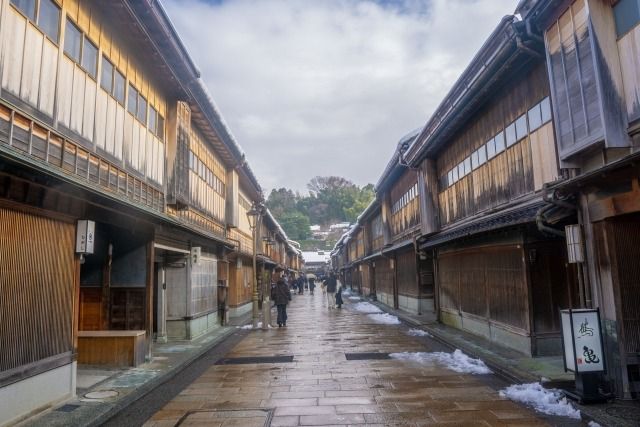 National Important Preservation District for Groups of Traditional Buildings Higashi Chaya District, which has been selected as one of the Quaint area am.

SNS shine You can take photogenic pictures For this reason, it has become a popular spot for girls' trips in recent years.
When enjoying traditional teahouse tours and Japanese cafe tours, rent a kimono Why don't you try it? Kimono is perfect for the atmosphere of the city, and you can spend a more atmospheric time.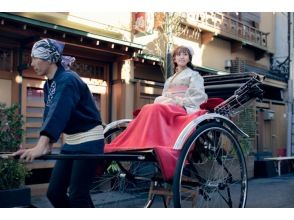 Higashi Chaya District
Address: Higashiyama, Kanazawa City, Ishikawa Prefecture
Myoryuji Temple (Ninja Temple)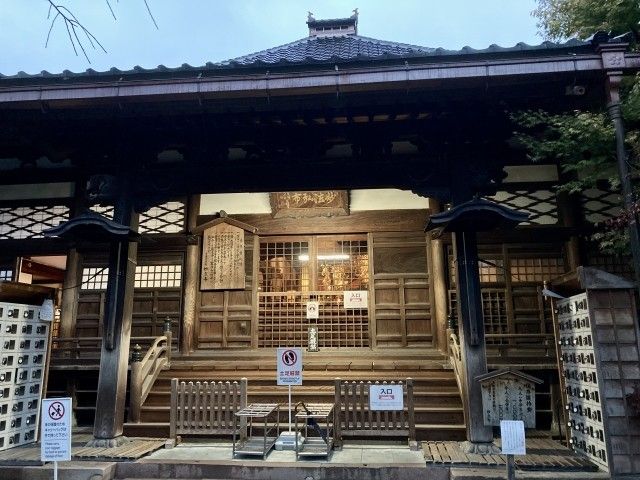 Kanazawa 'Myoryuji Temple' is ' Ninja temple A temple of the Nichiren sect with the nickname of ". Hidden stairs, hidden doors, pitfalls, loopholes to Kanazawa Castle, etc. Various tricks everywhere You can see
At the time the temple was built, the Kaga clan was under guard from the Tokugawa shogunate, so Myoryuji also served as a dejiro and a fortress. therefore, Many Karakuri inside the temple is said to have been built like a maze.
amazing device It is a temple where you can feel the thoughts of military commanders through
Myoryuji Temple (Ninja Temple)
1-2-12 Nomachi, Kanazawa City, Ishikawa Prefecture
Kanazawa in winter is full of charm!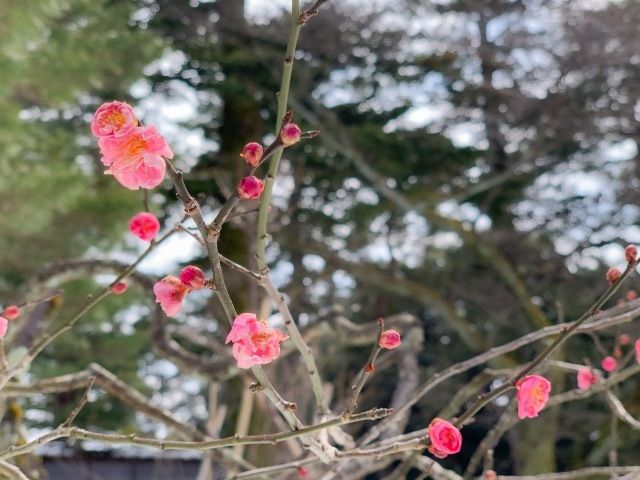 that's all, Kanazawa sightseeing in winter Recommended spots and activities introduced.

Blessed with nature, local cuisine and Japanese sweets are also popular Kanazawa . Lacquerware making such as historical Traditional culture experience is also a must-see for sightseeing in Kanazawa!
Charm of "Wa" When walking through the city of Kanazawa, which is full of Kimono rental .
There is also a plan that includes photography by a professional photographer, and a plan that allows you to wear a luxurious Kaga Yuzen kimono!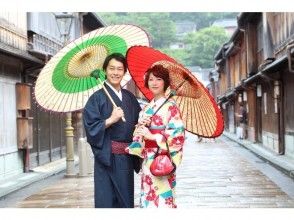 [Ishikawa/Kanazawa] A once-in-a-lifetime meal ♪ Kaga Yuzen 1-day plan
Kanazawa/Hakui
41,800

Yen~

(tax included)
Kaga Yuzen, a traditional craft of Kanazawa, is loved by women who love kimonos for its detailed patterns and deep colors. As a kimono shop that has been in business for over 90 years, AKARI has a large selection of Kaga Yuzen dyes. Rent a car at a very affordable price
Popular local activities Please enjoy Kanazawa in winter through this!
*The information in this article is current as of January 2023.
Editorial department recommended feature articles