The Best Fishing Spots & Tours That You Shouldn't Miss Out On!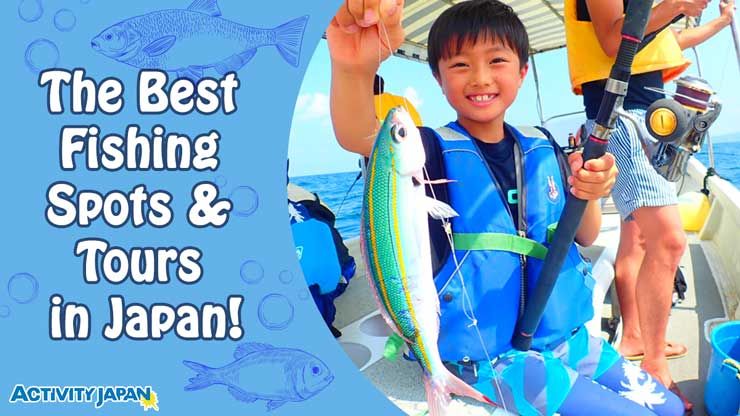 Fishing in Japan might have started as simply a means of putting food on the table, but it has flourished beyond an economic activity and into a fully-fledged holiday treat of great lure! A diverse eco-system and mountainous landscapes such as the Japan Alps have given rise to several lakes and rivers brimming with life, ripe for the taking. The abundance of snowmelt has born pure waters in which yellowtails, mackerels, groupers, and more have thrived beyond expectation, offering prime fishing grounds wherever you look!
Even in big cities like Osaka and Tokyo, there are many adventures revolving around fishing in Japan. The Tokyo Bay and intruding seas have created fishing oases in modern cities, ensuring you can effortlessly combine architectural sightseeing and fishing. With vast fishing charters entailing dolphin watching, deep-sea fishing, fly fishing, and the prefectural fish of Okinawa, fishing in Japan offers all kinds of experiences for fans of the trade.
Enjoy fresh catches onboard with barbecue and savor the magic of squid fishing in the sunset, while sampling the best aspects of fishing in Japan! Combining the most beautiful scenery and the tastiest of marine life, you're guaranteed a "fishy" holiday to remember!
1. Okinawa main island: Fishing charters and tours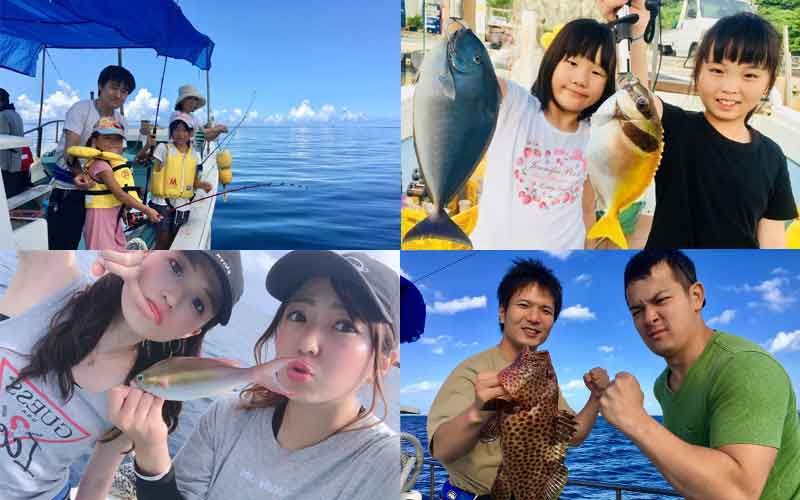 From fishing boat tours to deep-sea expeditions, Okinawa's main island is the go-to for unique fishing experiences. Enjoy seafood barbecues out on the water on Okinawa fishing charters, and savor the thrill of reeling in snappers and groupers!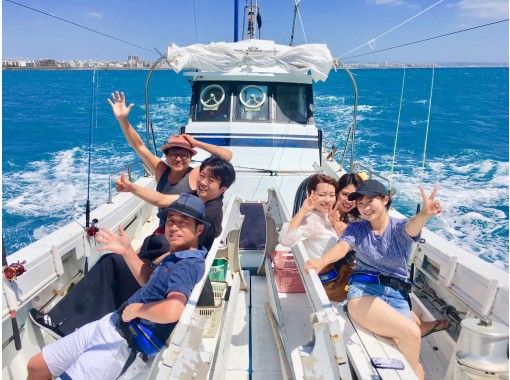 Family-Friendly Boat Fishing Tour in Okinawa (Special Discount for Okinawa Residents)
Kadena, Okinawa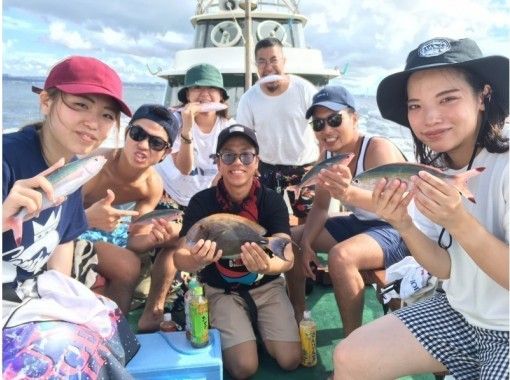 Half-day Fishing Experience in Okinawa Using Sabiki Rigs (Beginner and Children-Friendly Tour)
Kadena, Okinawa
2. Fishing at sunset on Ishigaki island, Okinawa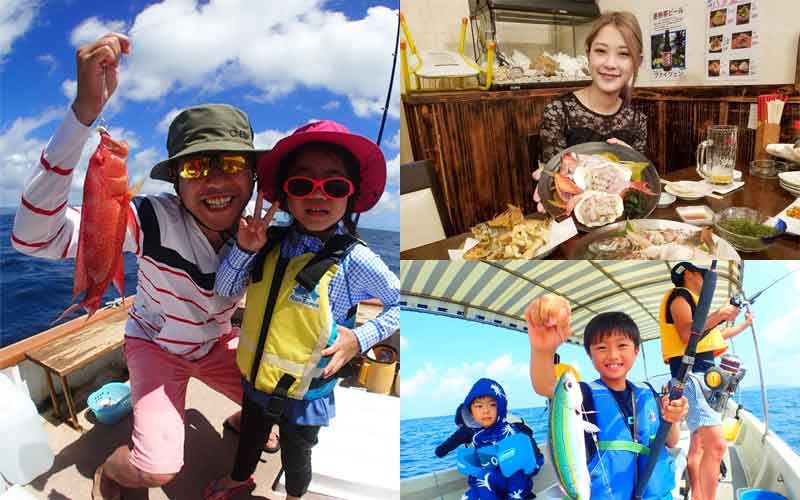 Catch the beautiful Ishigaki island sunset, and tasty tropical fish as well, as you take your Okinawa fishing experience to the next level. You'll find plenty of amberjacks to tickle your fancy and, if you're lucky, you might be at the end of the line from a giant grouper!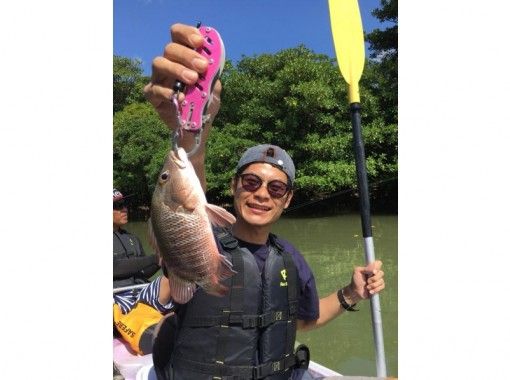 Mangrove Kayaking and River Fishing Experience Surrounded by Nature in Ishigaki Island
Miyara, Ishigaki, Okinawa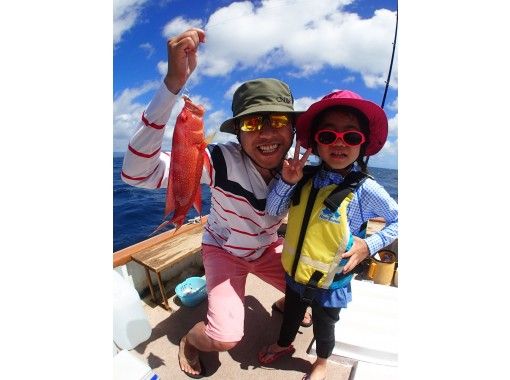 Panari Island Boat Fishing & Snorkeling Tour (1-Day Course)
Shineicho, Ishigaki, Okinawa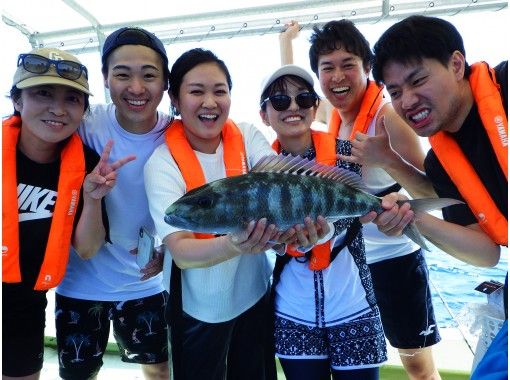 Catch Some Fish and Enjoy Delicious Fresh Dinner in Ishigaki Island in a Sunset Fishing Tour (Beginner and Children-Friendly Tour)
Hamasakicho, Ishigaki, Okinawa
3. Kanagawa: The best of Tanzawa waters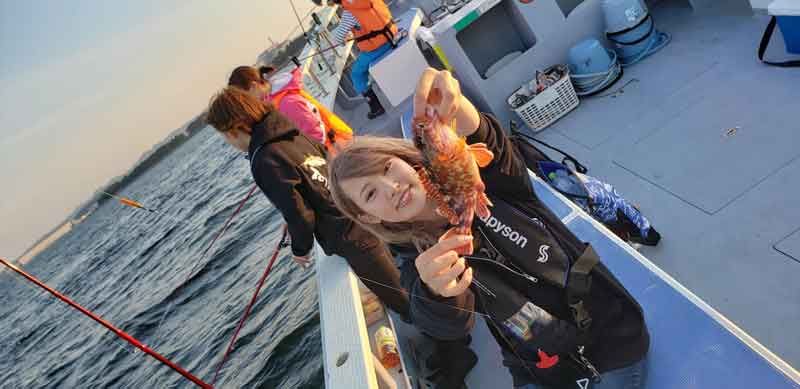 The Tanzawa mountain ranges create a gorgeous lake and rivers with many fishing opportunities. Famous for the Japanese Salmon and fluvial sculpin, these Kanagawa fishing charters also offer delicious varieties to go with the natural beauty of the region!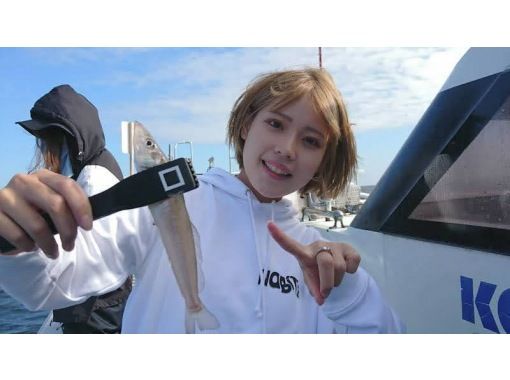 Boat Fishing Experience in Kanagawa (Beginner and Children-Friendly Tour)
Yokohama, Kanagawa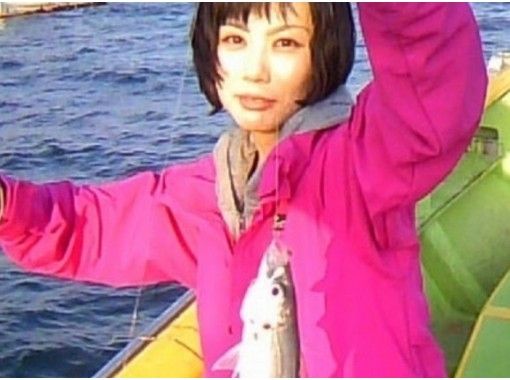 Catch Horse Mackerel Fish in a Half-Day Boat Fishing Course in Kanagawa (Family-Friendly Tour)
Yokohama, Kanagawa
Enjoy the Thrilling and Exciting Feeling of Boat Sea Fishing in Kamakura
Kamakura, Kanagawa
4. Tokyo: A city with as much seafood as skyscrapers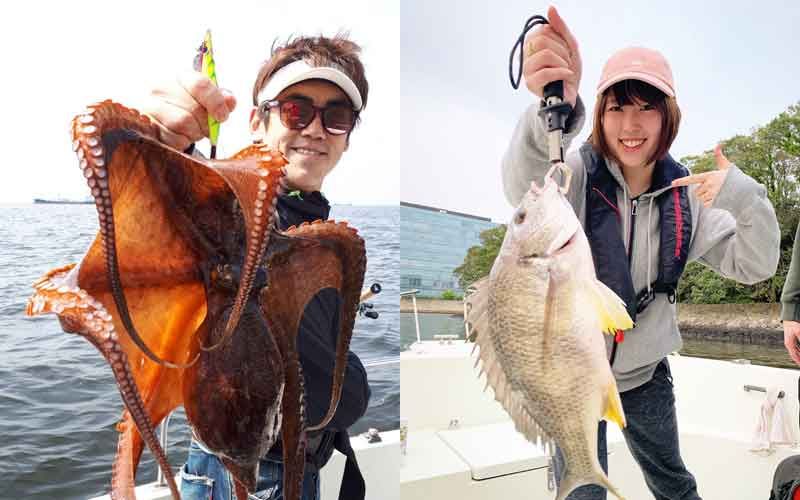 Don't overlook Japan's capital, because beyond the modernity lies some of the country's most fertile breeding spots. The coastline around Haneda, in particular, offers generous fishing in Tokyo involving octopus, marbled rockfish, and the horse mackerel!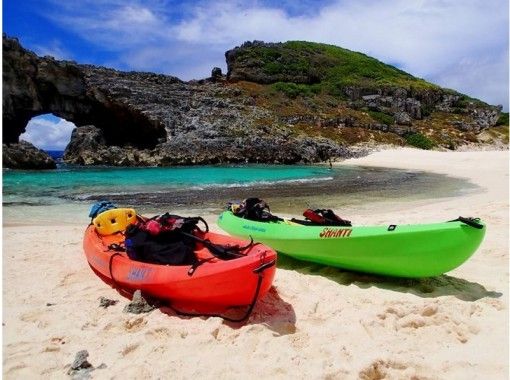 Kayak Fishing & BBQ Course in Ogasawara
Chichijima, Ogasawara, Tokyo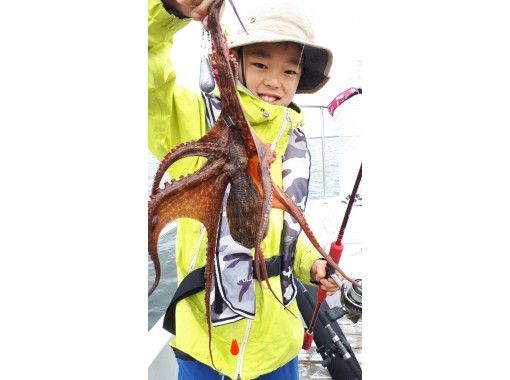 Octopus Fishing in Tokyo (Beginner and Children-Friendly Course)
Ota city, Tokyo
Enjoy a Charted Fishing Boat Tour in Tokyo with Your Friends and Family!
Sumida City, Tokyo
5. Massive groupers and yellowtail amberjacks in Chiba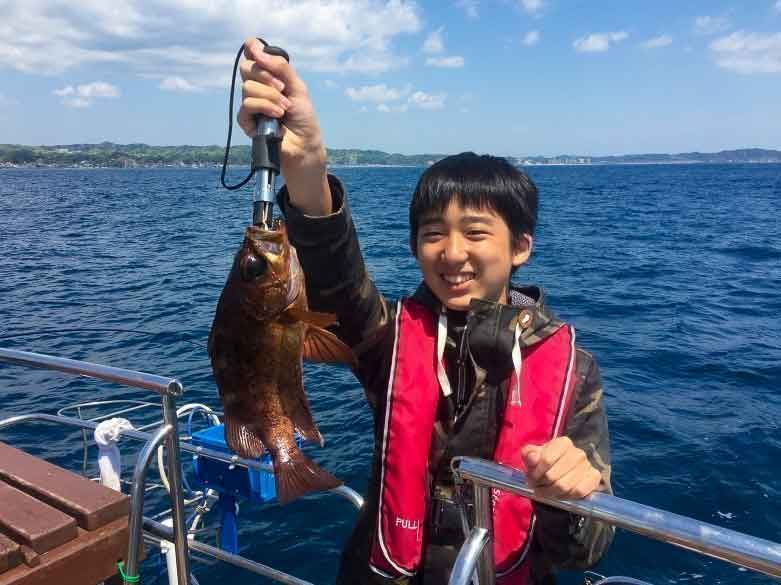 Sea fishing in Chiba means enormous fish species such as the yellowtail amberjacks that you might need the assistance of a friend to reel onboard. There's plenty of tasty carps as well, and you can enjoy the fresh catch without wasting time with a boat barbecue out on the water!
Enjoy the Refreshing Wind and Sea Breeze in a One-Day Boat Fishing Cruising Tour in Chiba
Katsuura, Chiba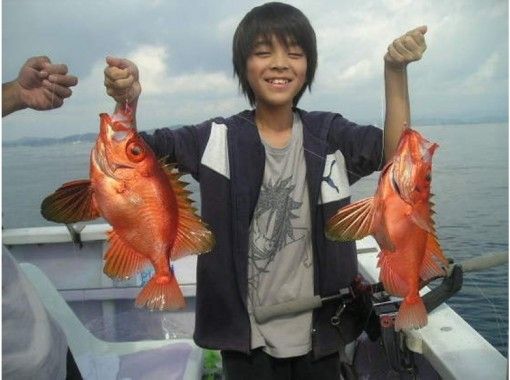 Catch Red Sea Bream and Other Various Fish Species in a Beginner-Friendly Fishing Course
Minamiboso, Chiba
6. Fishing for delicious Sea Bream in Amakusa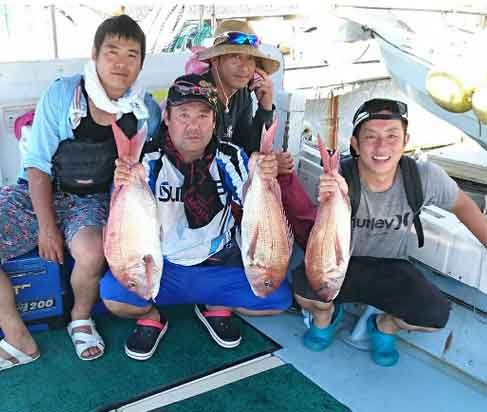 Located in a prime section of the Kyushu sea, Amakusa island has become one of the country's best fishing spots in recent years. Not only is it home to Japan's many native fish species, but it also provides refuge to hundreds of dolphins that make for great entertainment while you fish!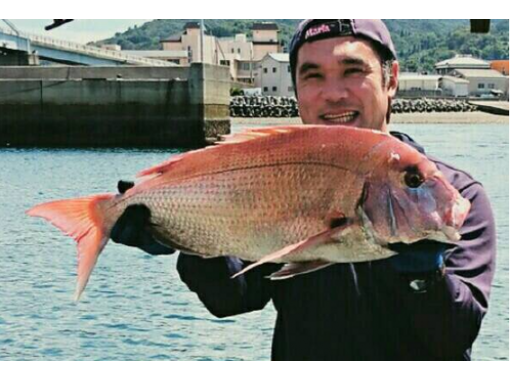 Catch the Red Sea Bream Fish in a Beginner-Friendly Fishing Experience in Amakusa
Amakusa, Kumamoto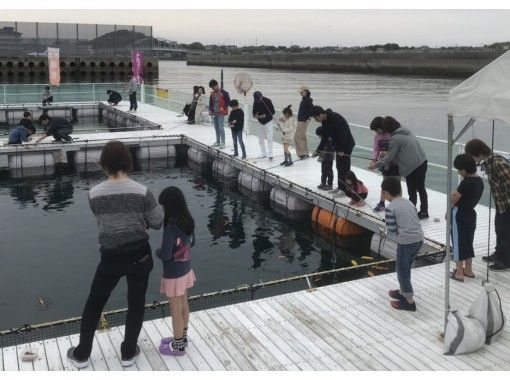 Learn the Skills and Techniques of How to Catch Fish in a Fishing Pond & Go Cruising to Watch Wild Dolphins
Amakusa, Kumamoto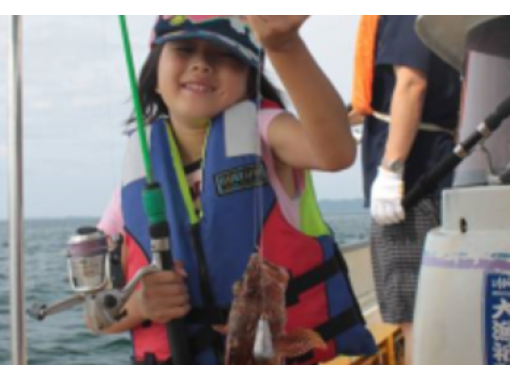 Boat Fishing Tour in Amakusa (Beginner and Children-Friendly Course)
Amakusa, Kumamoto
7. Wonders of the sea in Kagoshima
The Amami island is the heart of the fishing attractions in Kagoshima, presenting waters brimming with green turtles, dolphins, and tropical fish like the yellowfin tuna. Other great fishing havens in the prefecture include Yoron island and Tanegashima.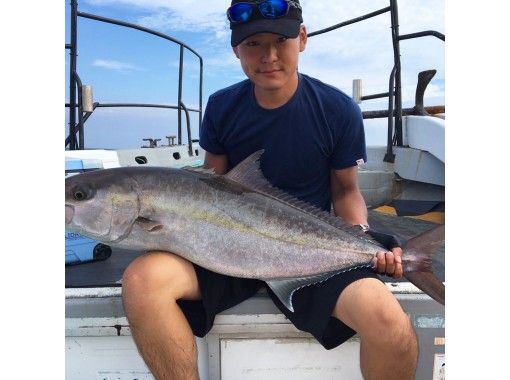 One Day Sea Fishing Tour for Beginners in Kagoshima
Kunigami, Nishinoomote, Kagoshima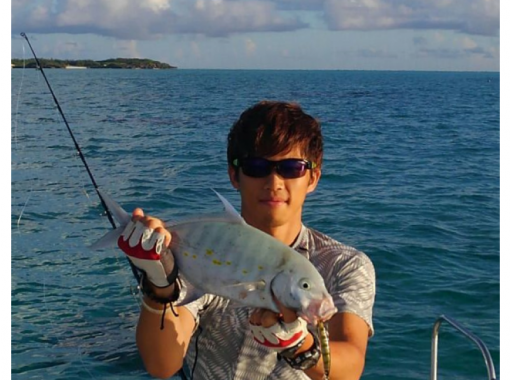 Yoron Island Charter Fishing Tour: Catch Tropical Fish and Enjoy The Beauty of The Sea!
Yoron, Kagoshima
8. Redfish and cutlassfish adventures in Shizuoka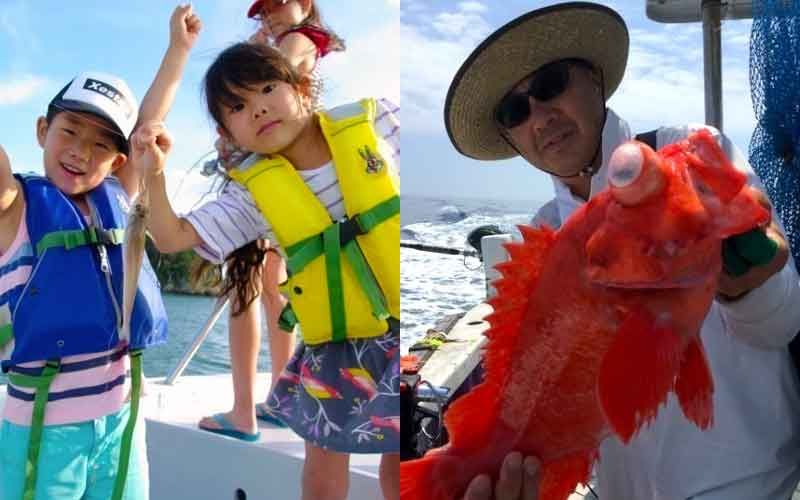 For the brightest red of reef-dwelling Sebastes rockfish, or the redfish, you should consider Shizuoka fishing charters. Encounter strange and unique fish like the cutlassfish, a slender species with skin like silver!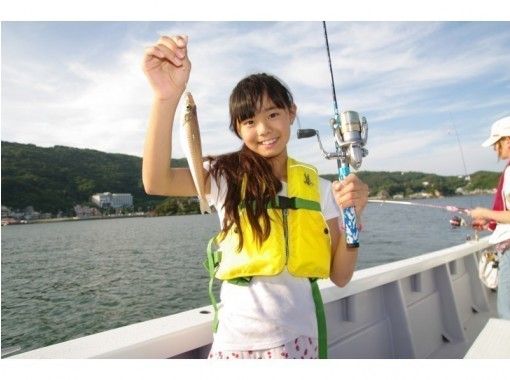 Boat Fishing Course for Beginners in Shimoda Port
Shimoda, Shizuoka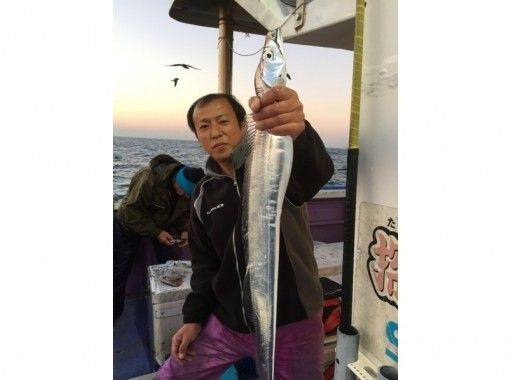 Cutlassfish Fishing Experience in Omaezaki City (Beginner and Children-friendly Course)
Yaizu, Shizuoka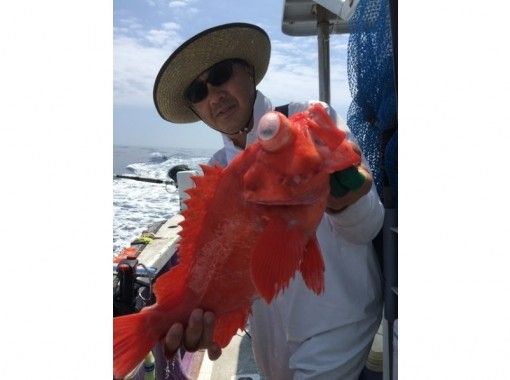 Experience Deep-Sea Fishing on a Charter Boat and Catch Redfish and Other Seasonal Fish Species!
Yaizu, Shizuoka
9. Saitama: Home to delicious salmon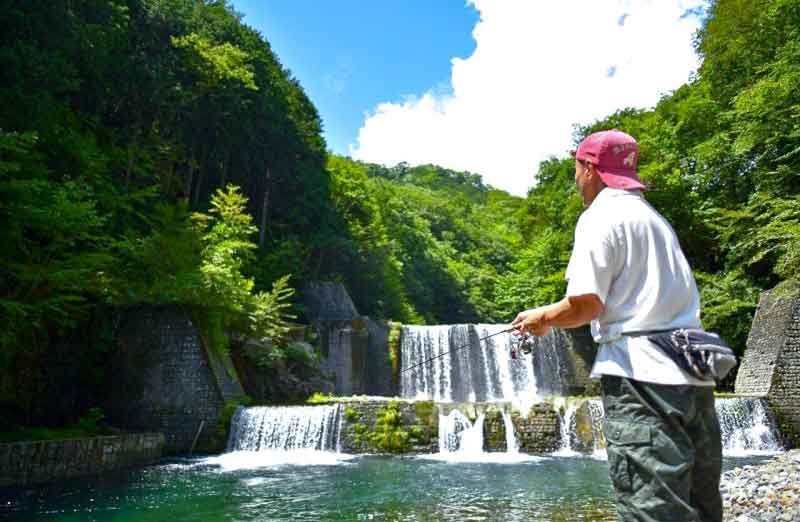 The mountains on the outskirts of Chichibu city in Saitama give birth to beautiful streams in lush surroundings. Go fishing for the whitespotted char and the rainbow trout as you spend the day in the breathtaking reprieve of nature!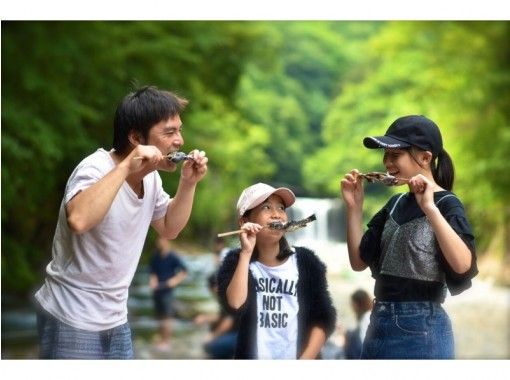 Enjoy a 2-hours River Fishing Experience and BBQ in Chichibu
Chichibu, Saitama
10. Fishing in a Guinness World Record town in Wakayama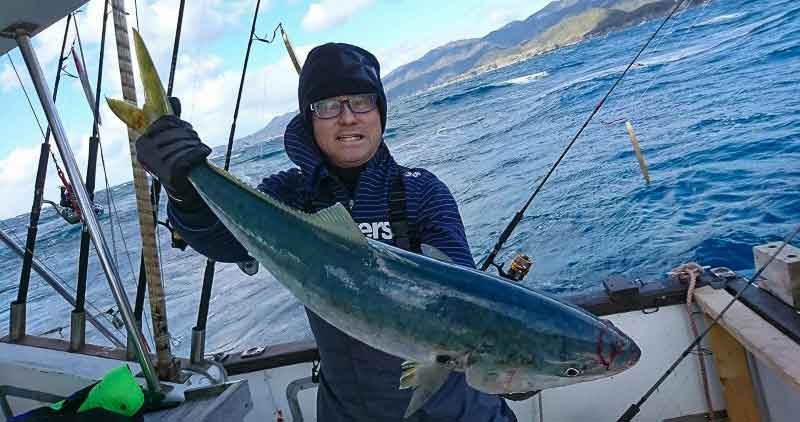 The fishing town of Susami is in the Guinness Book of World records, thanks to its record-breaking underwater postbox! Beyond this feat, Susami has also carved a reputation for its amazing yellowtails, and its humongous catches that have become normalcy!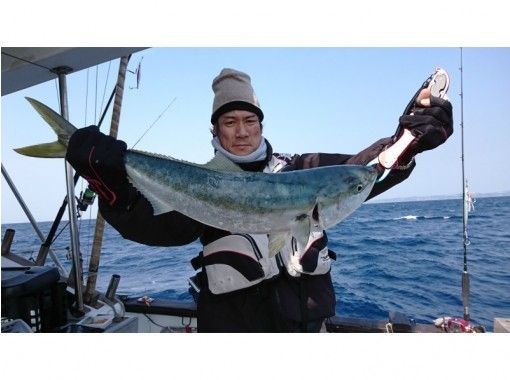 Learn Gomoku Style Fishing in Wakayama
Susami, Wakayama
11. Try out fly fishing in Hokkaido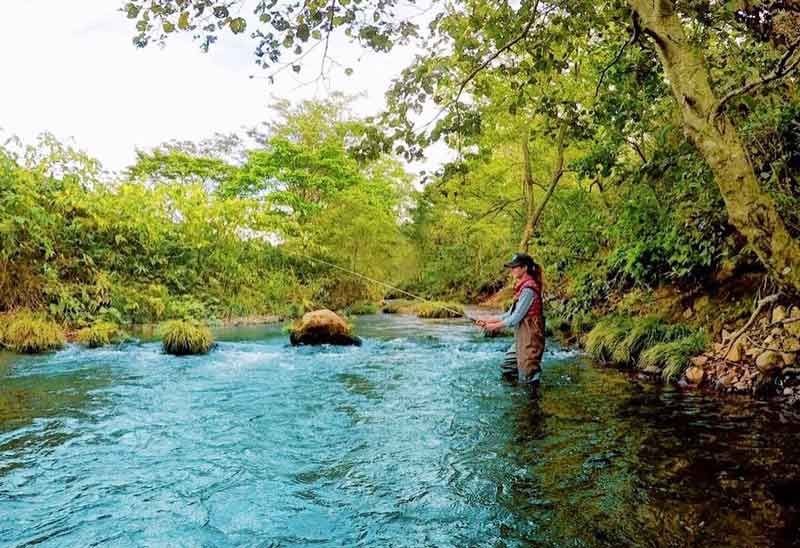 Add to your fishing game with some aesthetically-pleasing fly fishing adventures in Hokkaido. Try your hand at this modern take on fishing strategies, as you uncover the aquatic riches of the Shiretoko peninsula, most notably the rare Dolly Varden trout!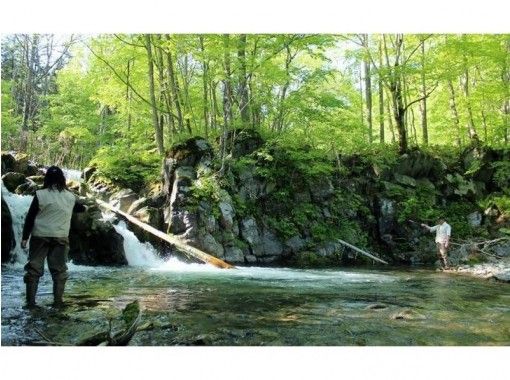 Mountain Stream Fishing Experience in the Wilderness of Tokachigawa (half-day course)
Shintoku, Hokkaido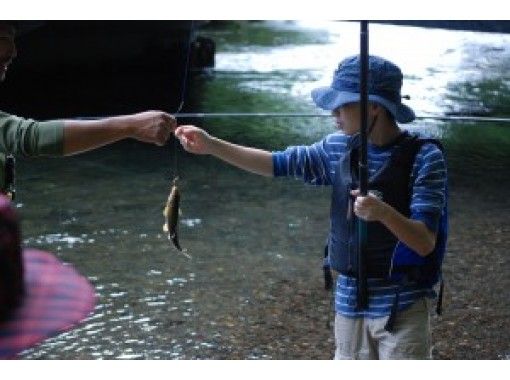 Kushiro River Fishing & Canoe Tour with Tea Time (Beginner and Children-Friendly Course)
Teshikaga, Hokkaido
12. An overwhelming fishing menu in Aichi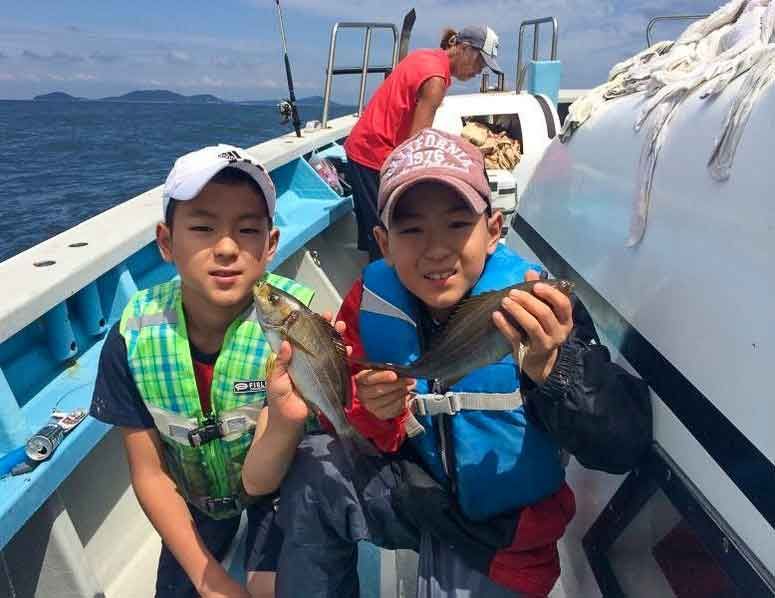 Minamichita town is blessed with a pristine coastline, offering nourishment to a plethora of deep-sea fish such as the black rockfish, horse mackerel, and the Japanese grunt fish. The distinctive pink meat of the latter is notoriously delicious and makes for perfect nigiri!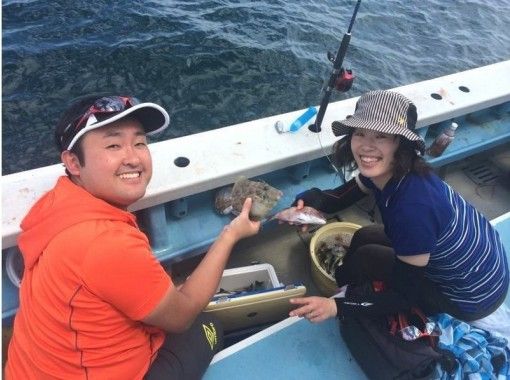 Sea Fishing Tour with an Experienced Guide (Beginners and Family-friendly Course)
Minamichita, Aichi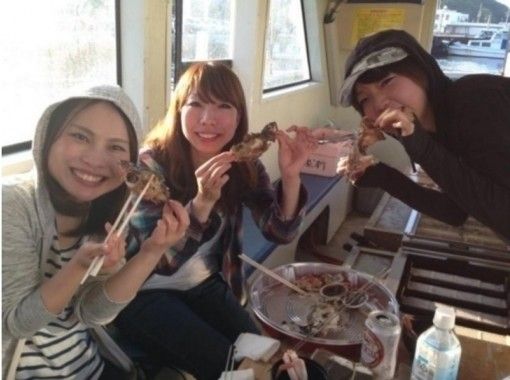 Enjoy Fishing and BBQ on the Magnificent Sea of Minamichita!
Minamichita, Aichi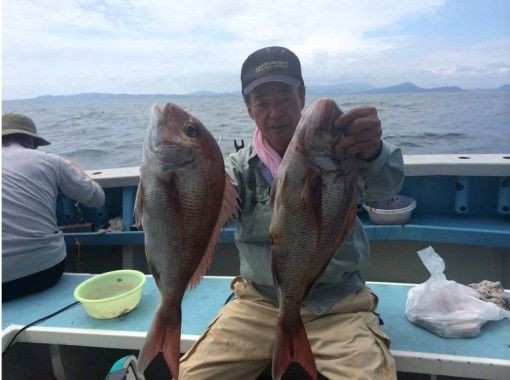 Learn the Various Fish Species from a Guide and Enjoy Catching Big Fish!
Minamichita, Aichi
13. Mie: A paradise for horse mackerel, white trevally and barracudas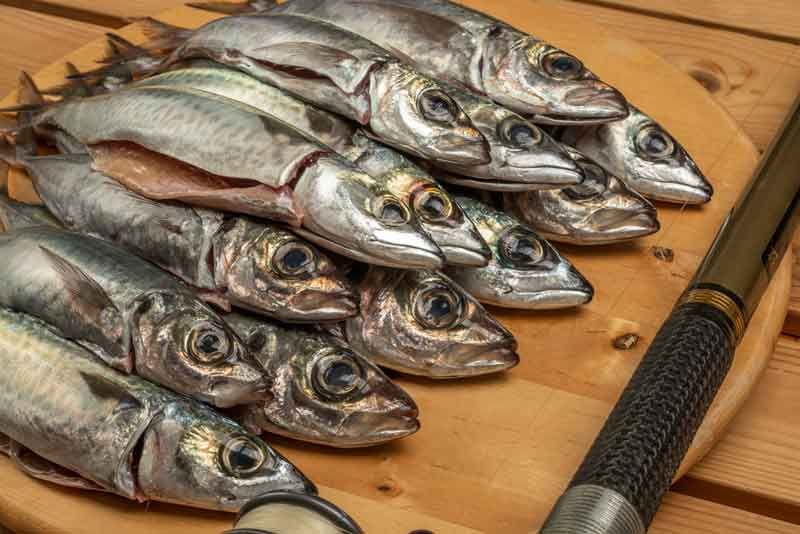 Offering seclusions of seascapes that have nurtured the thriving of the striped jack, Kihoku town is among Mie's most famous fishing spots. The same goes for the seaside fish haven of Owase city that is the place to be for barracuda fishing!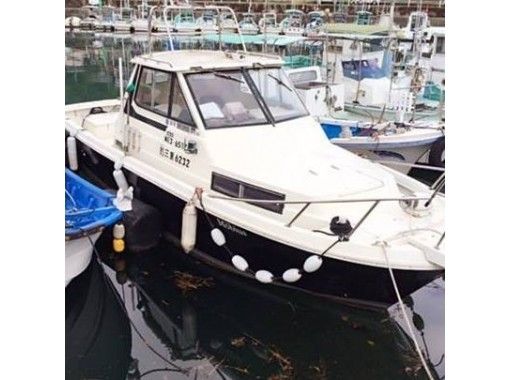 Boat Fishing Cruising Tours for Beginners, Families and Couples
Owase, Mie
14. Explore the Internationally-acclaimed fish of Tohoku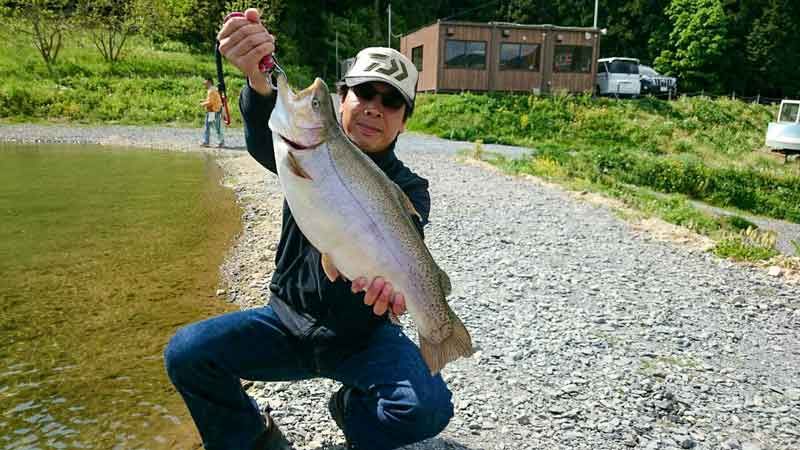 The oysters, clams, salmon, tuna, and saury from Tohoku are renowned beyond the country's borders! Embark in on the famous cutthroat trout of the region in Miyagi in a beginner experience that includes the regulated confines of a beautiful pond!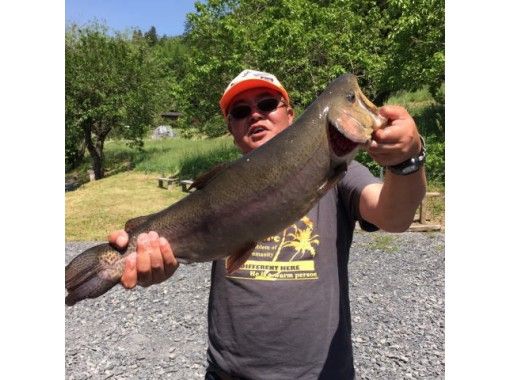 Enjoy Fishing in the Rich Nature of Miyagi for 4-Hours (Family-Friendly Experience)
Tome, Miyagi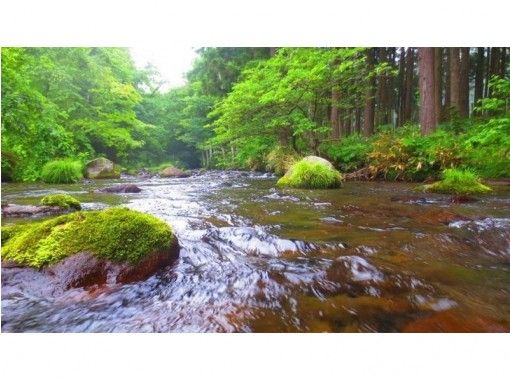 River Fishing Experience at the Beautiful Mountain Stream and Nature of Oirase Area River
Towada, Aomori
15. Squid and yellowtail kingfish fishing in Shimane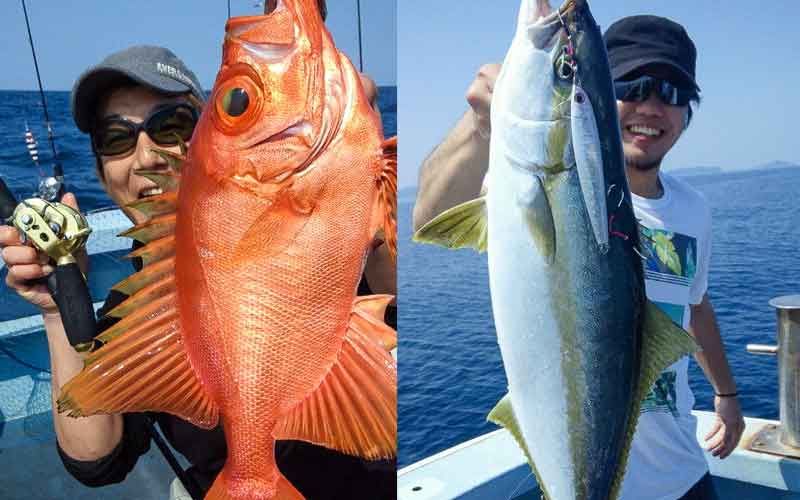 Don't know a thing about squids or fish? This fishing experience in Shimane is perfect for you. Learn the art of intricate squid fishing, in addition to mastering the ropes as far as the Japanese flounder, yellowtail kingfish and mackerel are concerned!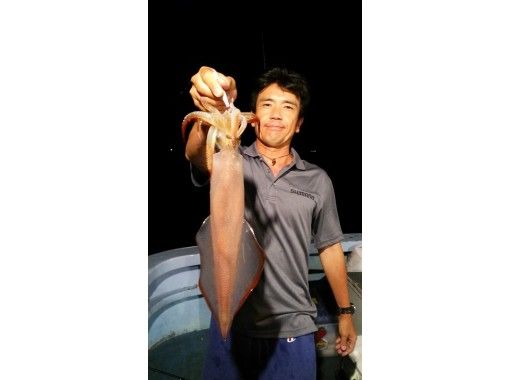 Beginner and Family-Friendly Squid Fishing Experience!
Matsue, Shimane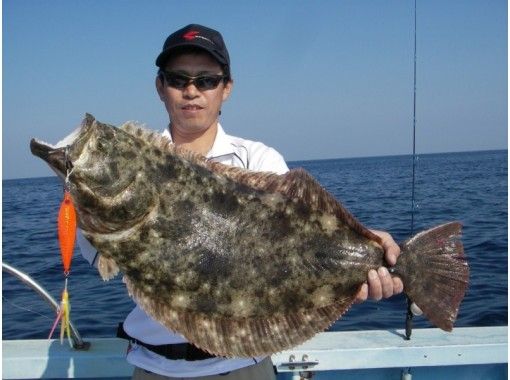 Challenge Your Friends and Family in an Exciting Big Fish Fishing Experience in Shimane
Matsue, Shimane
16. Marine blessings from the Northern Alps of Nagano
Lake Aoki offers more than just picturesque scenes of the Northern Alps of Japan; it is the trout central of Nagano promising divine fishing across ashy shorelines. The pure water from melted snow has ensured the blossoming of plentiful fish, and everyone is guaranteed a good catch no matter when you visit!
Lake Aoki Half-day Boat Fishing Experience
Omachi, Nagano
17. Ehime fishing: Adventures in the Seto Inland Sea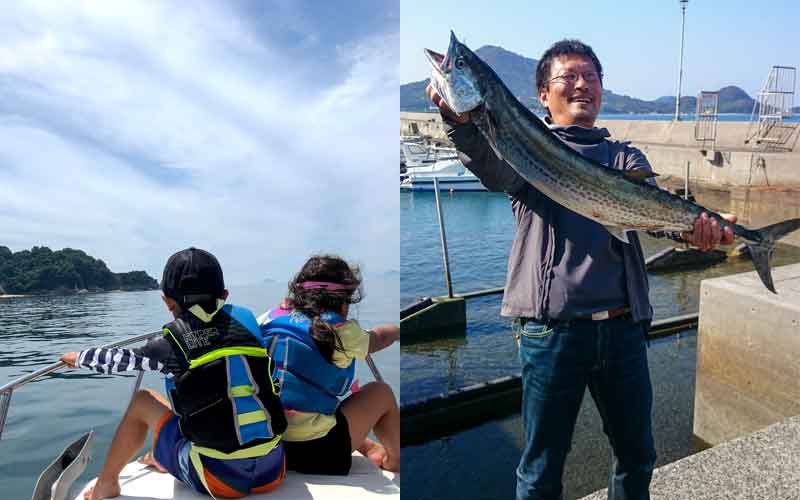 Countless fishing opportunities lie in the vast reaches of the Seto Inland Sea off Ehime, thanks to more than 500 varieties of marine life. Cap off a family-friendly day out on the beach with a barbecue of tasty mackerel!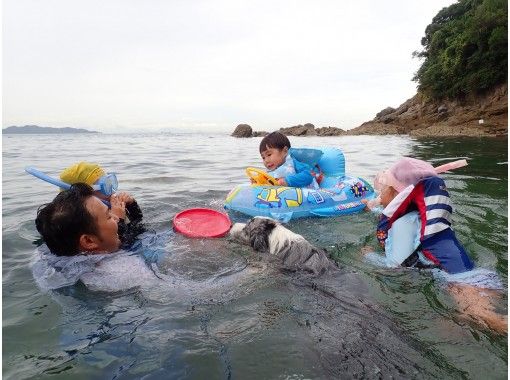 Enjoy a One-Day Adventure at the Sea in the Seto Inland Sea Including Charter Fishing Tour, BBQ, and Wakeboarding!
Matsuyama, Ehime
18. A private fishing escape in Fukui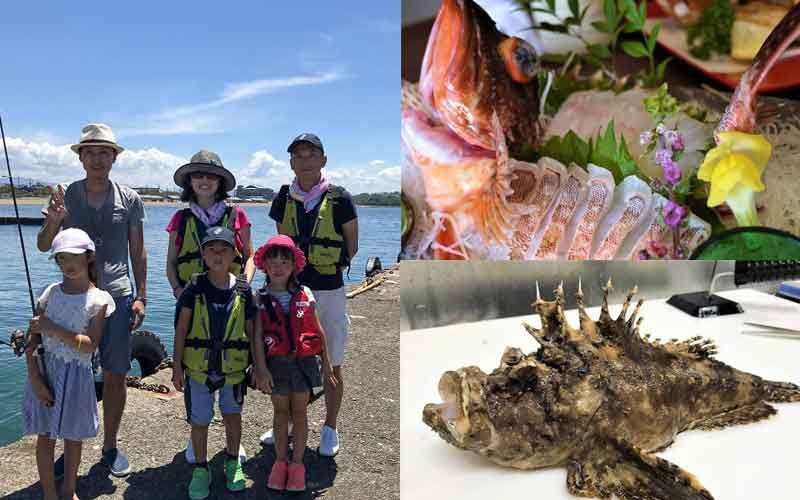 Learn an age-old trade at the well-kempt Mikuni sunset beach before a family outing, fishing in the waters of Fukui town. With more than 20 marine varieties at your fingertips, fishing in Fukui is never a dull affair!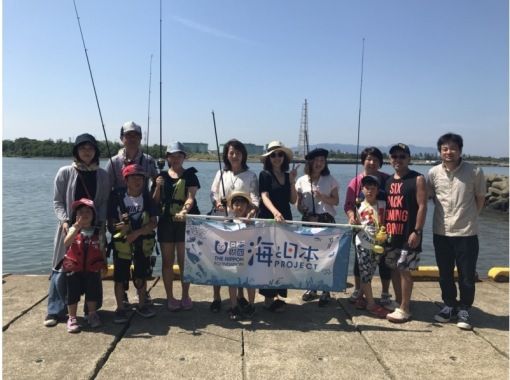 Sea Fishing Experience Course with an Experienced Instructor! (Cook & Savor the Delicious Tastes of the Fresh Fish You Caught)
Sakai, Fukui
19. The black bass treasures of Yamanashi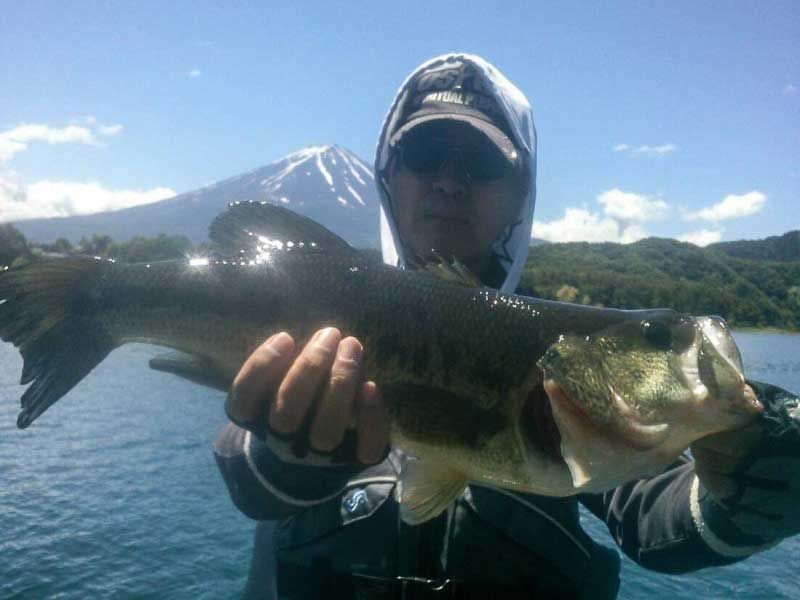 If you're into black bass fishing, look no further than wine-famed Yamanashi for a sea brimming with assortments of the species. The fuji lake of Kawaguchi promises excellent time on the waters, thanks to views of the country's tallest peak and more black bass than you can carry!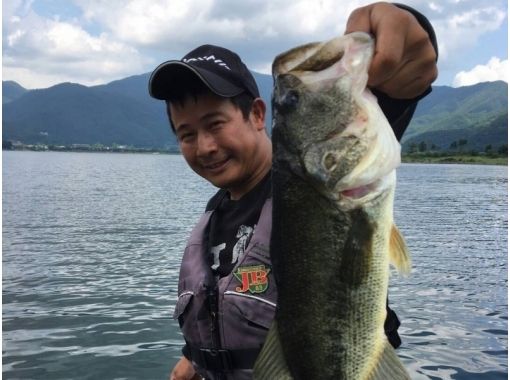 Experience the Charm of Black Bass Fishing While Enjoying the Beauty of the Beautiful Kawaguchi Lake
Minamitsuru District, Yamanashi
20. Catch the prefectural fish of Okinawa in Miyakojima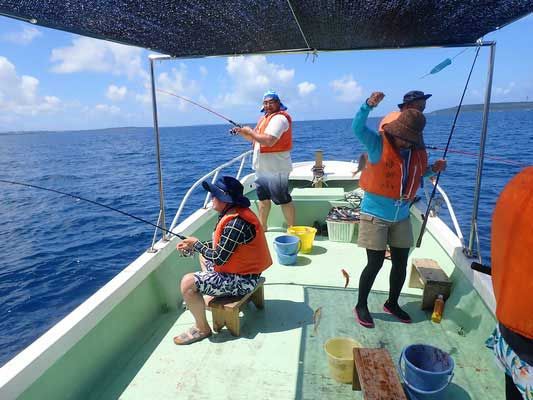 The double-lined fusilier, affectionately known by the locals as gurukun, is Okinawa's trademark species and an ambassador of the region's rich marine life. Get up-close and personal with these prefectural fish on a sunny day out in the azure paradise of the Okinawa sea!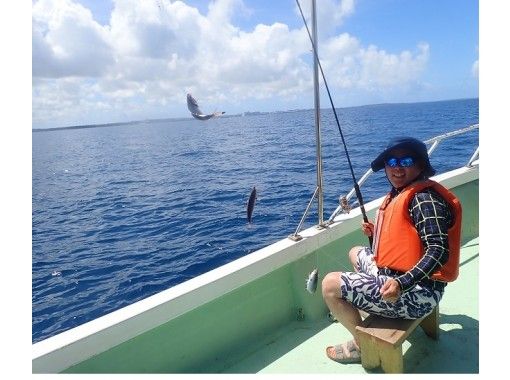 Catch Gurukun Fish in Miyakojima! (Beginner and Family-Friendly Course)
Miyakojima, Okinawa