Kamakura kimono · yukata rental is
Activity Japan 
Book easy & affordable
The Japanese atmosphere of a good old city Shonan Town where beach culture crosses Shonan area"Kamakura". In this spring and summer season where it is pleasant to go on a date, girls' association or going out with a family, it is a trend to enjoy sightseeing walk in Japanese clothes such as kimono and yukata.

Tsuruoka Hachimangu Shrine and Kamakura Of course, it is fashionable if you extend your foot a little Shonan There is Yuigahama where you can feel the atmosphere of the garden. Fireworks festival And festivals are held and popular with many tourists area is.

So this time Kamakura Feel free Rental You can enjoy Kimono and Yukata recommended shops and Japanese costumes Kamakura Special feature on leisure ♪ Trend of fashionable cafes and general stores that attract more attention these days area Kanagawa Prefecture Shonan Kamakura Let's enjoy the walk "smart" ◎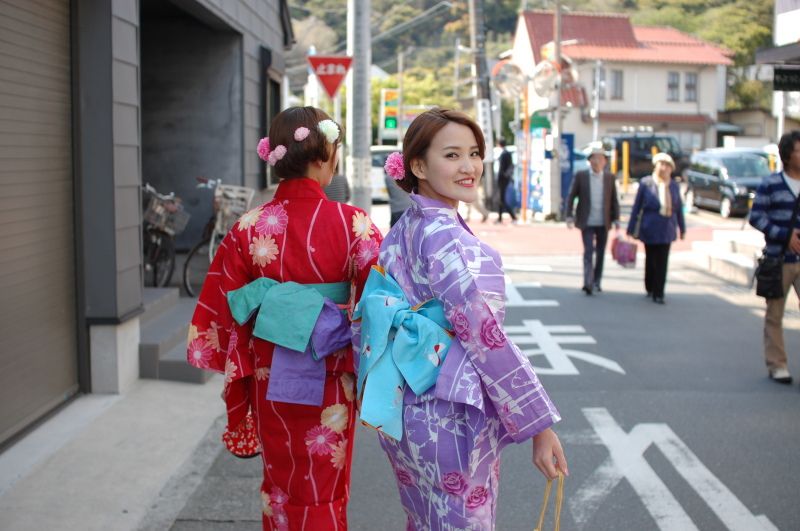 In the summer, the town where the Yukata looks nice "Ancient city · Kamakura"
Kimakura walk strolls are very photogenic ♪ Budgets for SNS such as instructor ◎
Kamakura Kimono rental popular shop
First pick up Kimono rental shop which can be booked in Kamakura! When planning for sightseeing in Kamakura is decided, let's choose kimono and yukata rental plans first. Especially in the spring and summer season on Saturdays, Sundays, and holidays it is popular and every shop is also recommended to reserve in advance so that rental is difficult.

◎ We will introduce the Kimono rental shop and its recommendation plan within 5 minutes on foot from Kamakura Station by planning renting by choosing a great set plan with couple discount, dressing, hair set, shooting etc.Plan under discount campaignThere is also, please check it ◎

▼Kamakura Imakoji
〒 248 - 0011
1-1-19 Hanegaya, Kamakura-shi, Kanagawa
Kimono / Yukata robe rental fee 3,240 yen (tax included) ~

Rental kimono "Kamakura Imamichi" located in the immediate vicinity of "Komachi-dori" where Kamakura specialty dishes, cafes, souvenir shops and so on are lining up. Hair set is also finished by professional hand because it is attached to hairdresser's. There is kimono rental too.



鎌倉
Feel free to wear kimono and take a walk in Kamakura! It is very elegant and nicely finished. ~ Flows of those days ~ ・ Choose kimono, obi and accessories while looking at the tablet: 5 minutes ・ Easy hair setting: 10 minutes ・ Dressing: 20 minutes ・ Commemorative photo shooting: 10 minutes ・ Free walking time: until 17:00 Please return to
▼Basara Kimono Rental Kamakura shop
〒 248-0006
Kanagawa Prefecture Kamakura Komachi 2 chome 8-7 second floor
Kimono rental Price 3,240 yen(tax included) ~

Kamakura Located along the main shopping street Komachi-dori just off the station Rental Kimono store "Basara kimono"Rental Kamakura shop". There are plenty of cute kimonos and yukatas to choose from a wide variety of patterns ◎ Full-fledged lunch and dinner Kamakura The original course to taste French is popular ♪



鎌倉
4,378

円

3,278

yen~

(tax included)

Special Deals
地域共通クーポン取扱店舗!鎌倉駅から徒歩4分、小町通り沿いにあるレンタル着物のお店です。 ご用意している厳選した着物浴衣を総数1,000着以上! 古都鎌倉巡りをより華やかに彩る時間をお過ごしください。
▼Kamakura Kimono Rental City
〒 248-0011
Kanagawa Prefecture Kamakura City Fan Valley 1-8-1-3F
Kimono rental Price 3,240 yen(tax included) ~

This is also a good location with a single alley from "Komachi Dori"Rental kimono"Kamakura Kimono Rental The city. Sun Reasonable reasonable authentic kimono and yukata to wear the best of the book Rental I can do it. Ancient city lined with temples Kamakura Shine in the scenery of adult Japanese clothing is entrusted to here ◎



鎌倉
【WEB予約限定2,900円】 女性着物フルセットレンタル+着付け 鎌倉駅徒歩2分、踏切り隣の着物のレンタル店です。 鶴岡八幡宮や北鎌倉など、古都鎌倉を散策いただけます。 今なら、どの柄選んでも均一料金2900円! 可愛い、粋、シックな大人柄まで幅広い品揃えで、 年代を問わず、カップル、グループ、ファミリーでお楽しみいただけます。 手ぶらでOK!バッグから足袋までトータルレンタルセット。 手荷物は貴重品を除き旅行かばんのような大きな物でも、お帰りまでお預かりいたします。 憧れの和装で鎌倉の一日をお楽しみくださいませ。 着付けに必要なものはすべて当店でご用意しております。 熟練スタッフが着付けさせていただきますので、安心してご来店くださいませ! ★ヘアセット(ご希望の方はヘアセットのオプションをご選択ください。) ヘアセットをご予約のお客様にはスタッフが着物に似合うヘアスタイルを相談しながらお好きな髪型にさせていただきます。(髪飾り付)
Kimono and Yukata Rental Course content varies by shop. Opening time and lending / return time, Included in price Please check the details of each and choose your favorite plan ◎ → Kamakura Kimono of Rental View all plans
Enjoying with Kimono Kamakura Tourism
Let's go to Kamakura sightseeing as soon as you change to your favorite kimono or yukata ♪ Let's go to Kamakura sightseeing ♪ The rental plan can generally be borrowed from the store's opening to the evening and you can also return it the next day as an option, so you can enjoy it all day ◎

Turning around temples such as Tsuruoka Hachimangu Shrine in the classic sights and the Great Buddha of Kamakura, Kotobukiji Temple, Jodensa Temple, Jiyoji Temple and Kaenji Temple. Take a Enomo Electric Temple or take a leisurely stroll along Shonan's sea, a lunch time with a stylish cafe Also recommended. Moreover, it is a nice Shonan · Kamakura sightseeing course that you can ride a rickshaw ride unique to the ancient capital or ride a little boat in Yokohama with a rickshaw driver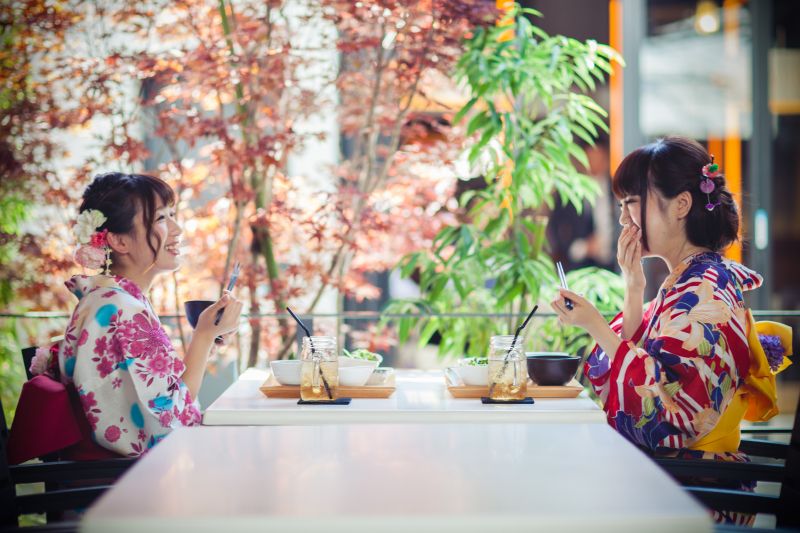 adult care kimono rental and French lunch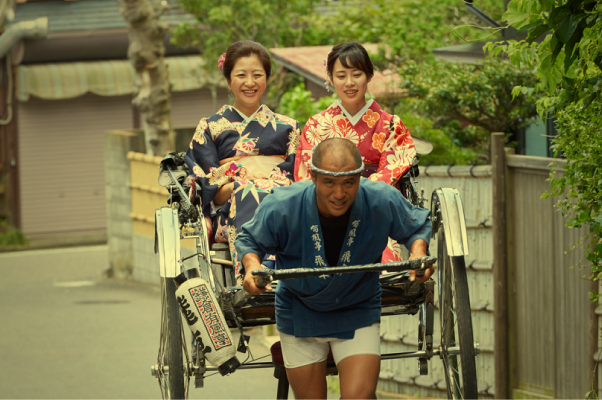 A rickshaw ride around the popular course of ancient capital · Kamakura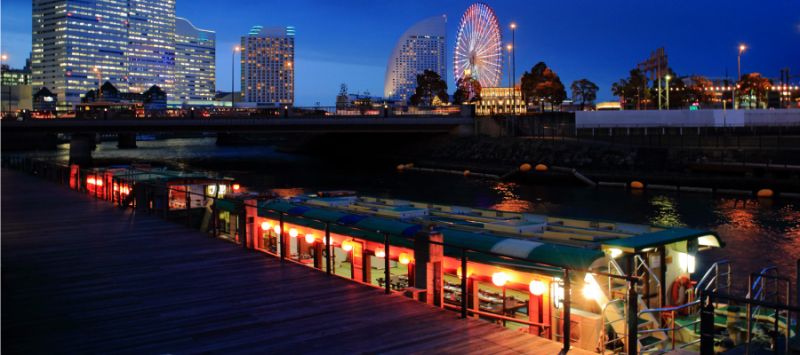 Houseboat boarding from Yokohama
When enjoying until the night do not forget the option of returning the next day!
Limited time Kamakura plan
In the Kamakura area, there are also limited events that only the day can be enjoyed, including fireworks display. Especially on the day of fireworks festival such as Zushi, Hayama, Enoshima around Shonan, rental of yukata is also popular, so it is recommended to book early. Also, the latest information on the fireworks display​ ​Here are the answers​ ​to some FAQs

鎌倉
Kamakura, popular as a tourist destination, is a city with an important value in history. Kamakura filled with charm enough to know more deeply can not be fully enjoyed by sightseeing with a guide book alone. Please use our service full of charm of Kamakura that you know because it is a local people. You can know while experiencing history and culture as a city of samurai, you can enjoy the scenery, buildings and gourmet from a different perspective from usual! Will not you walk in Kamakura together as a samurai in the Kamakura period? ◆ Kamakura Monofufu Experience · Shooting Session ◆ Monofofu Guide Tour ◆ Monofofushi Messe ~ It is a profitable and fun tour where you can experience three events together!
This time I spotted on Kamakura sightseeing in 2017 enjoying with kimono and yukata. Information such as events that have not yet been released are added to this page from time to time ◎ Please check this Kanagawa Shonan area with Kamakura etcOutdoor ActivitiesAs well as pottery experience and making accessoriesManufacturing experienceIt is also a recommended area. Please reserve · inquiries for each plan to Activity Japan ◎