【Kanagawa · Yukata Rental】 4 minutes walk from Kamakura Station! Enjoy Yukata, take a walk through the ancient capital · Kamakura
プランID:15583 提供:Bathara Kimono rental Kamakura Komachi Street shop
3,456yen~​ ​(tax included)
大人1名あたりの料金
プランID :

15583
Kanagawa / Shonan Kamakura
Kimono rental
Empty-handed OK
1 person participation Allowed
Rain departs Allowed
子供参加可
スタート時間

Participating age

16 才~

Time required

Within one hour

Schedule5月〜9月
Assemble point Look in GoogleMap
Description​ ​
Female Standard Plan - Why not take a kimono with Kimakura in an ancient capital with a comfortable yukata to Tsuta? It is a 4-minute walk from Kamakura Station, and it is a shop located along Komachi-dori. A total of 1,000 clothes wearing carefully selected yukata are on offer! Please spend some time to color Kamakura tour.
Design Yukata 500 or more put on! Please choose your favorite thing!
Contemporary to modern patterns and classic pattern, also we are allowed to offer a number of unique pattern. In addition, band and accessories are all the staff we have been available to suit your kimono of hope. Please say and it is what if you have something you would like in the shop.
Simple Hair free service!
Hairpin free simple hair arrangement with, has the hair arrangement that can produce a glamorous braided accepting a fee. Please contact us so we offer a variety of plans.
There is also a gentleman's yukata. Let's go out with a lovely couple.
We also have a standard gentleman's Yukata, it is chosen with a different flavor from plain to patterned.
---
Attractions of the plan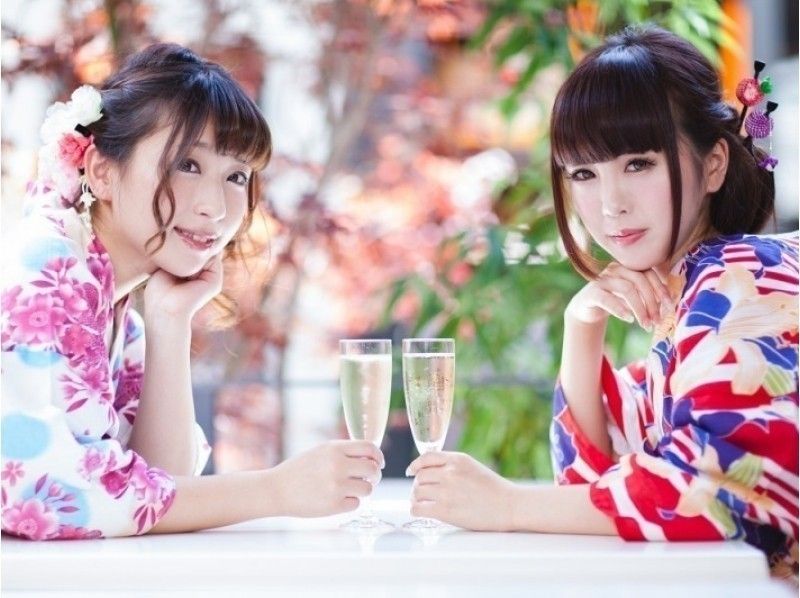 Cafe time in a yukata figure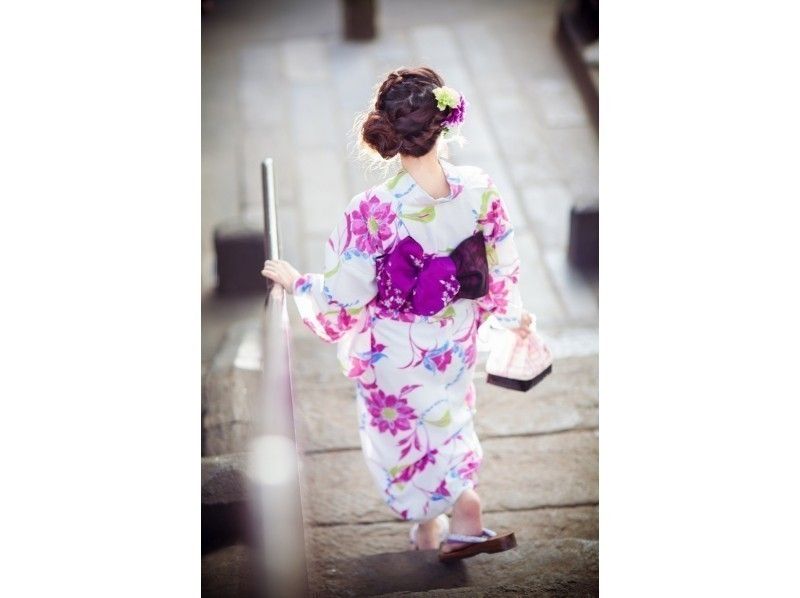 A nice band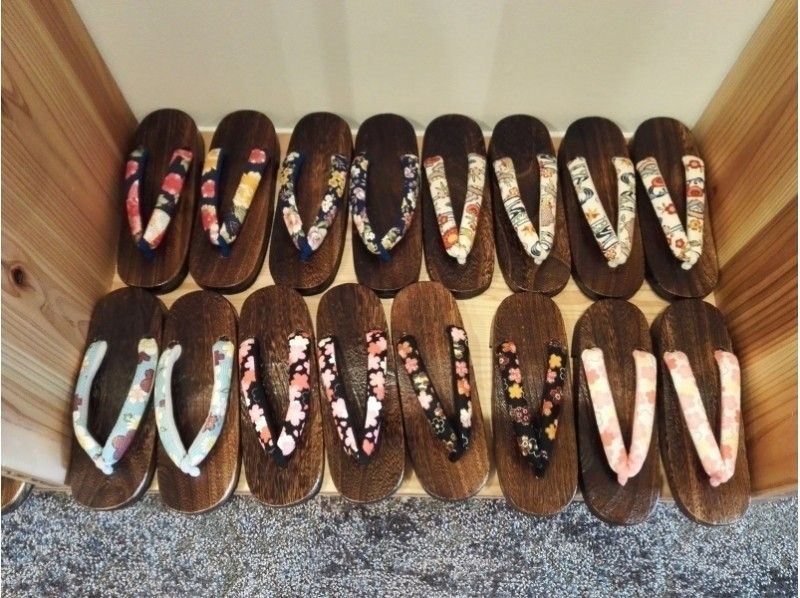 Sandals included in the set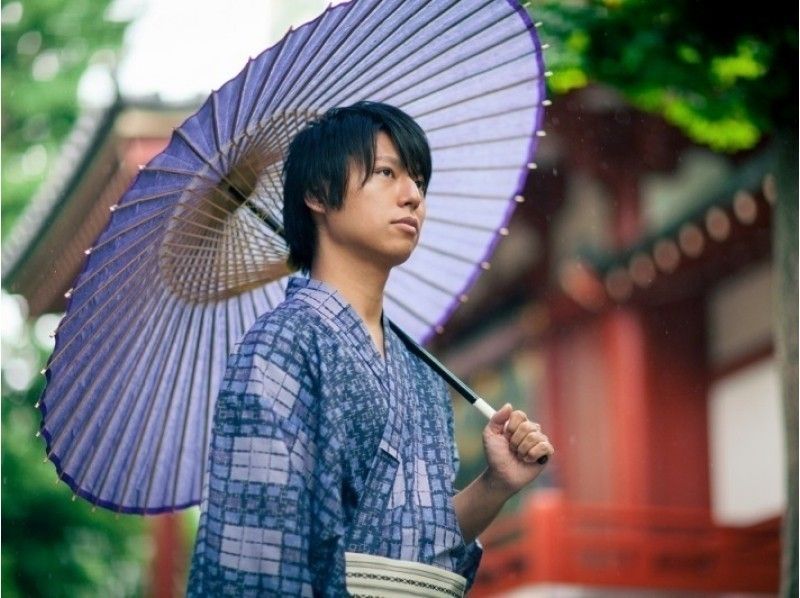 Gentlemen also support
---
Information
Minimum number of people
1 人
Number of people who can book
1人〜
Schedule
5月〜9月
Assemble time
It is open from 9 o'clock in the morning (early morning fee required), the final rental reception time is 17 o'clock.
Assemble point
Bathara Kimono rental Kamakura Komachi Street shop
Yubinbango248-0006
Kamakura, Kanagawa Prefecture Komachi 2-chome, No. 8 No. 7 corner of Plaza second floor
Reservation deadline
The day before, until 5 PM
---
Regarding advance preparation
| | |
| --- | --- |
| About clothings and must-bring items | Sorry, we have not found in particular, please come empty-handed. |
| About rental items | Set rental fee (kimono, obi, kimono bag, sandals) |
---
Facility information
Changing room
toilet
shower
Hot spring
Locker
Hairdryer
Parking Lot
コンビニ
スーパー
---
Access and map
所在地
Kamakura, Kanagawa Prefecture Komachi 2-chome, No. 8 No. 7 corner of Plaza second floor
How to reach by train
A 4-minute walk from the JR Yokosuka Line-Enoden "Kamakura Station" east exit
---
time schedule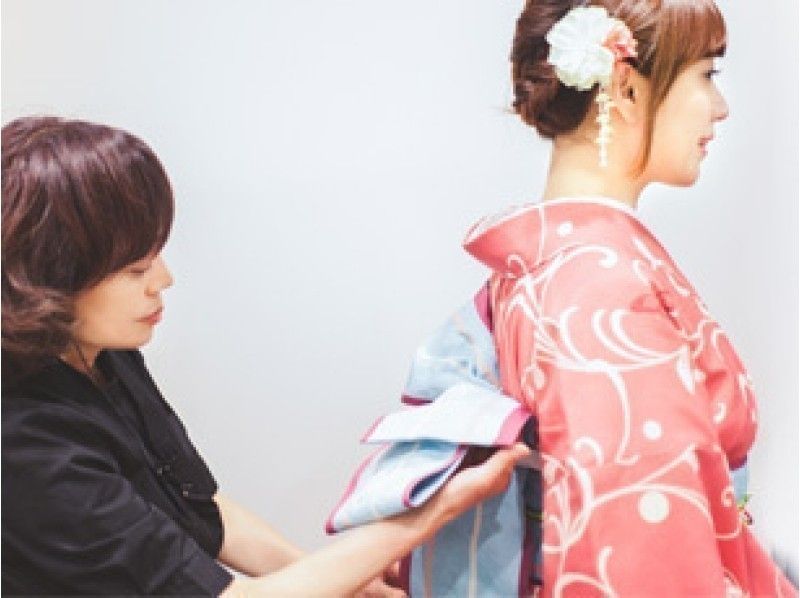 00:15
ご来店♪
After reception, dressing will begin in the exclusive dressing space. The staff will quickly dress from the Yukata to the belt. Approximately 15 minutes per person until completion of clothing.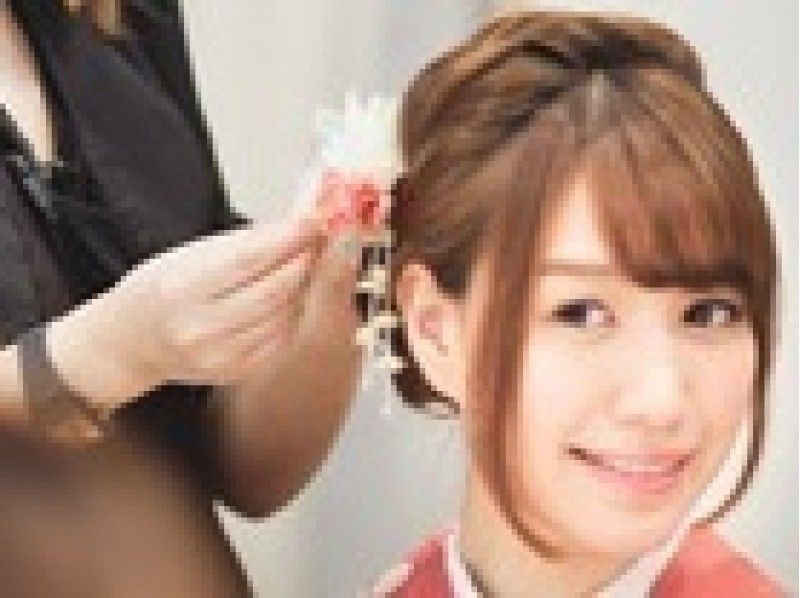 00:10
ヘアセット♪
After wearing the yukata, we will do hair set. Paid courses such as knitting to complement Yukata appearance from free course are also available. I am recommending that the hair set is solid as it is in the wearing yukata figure.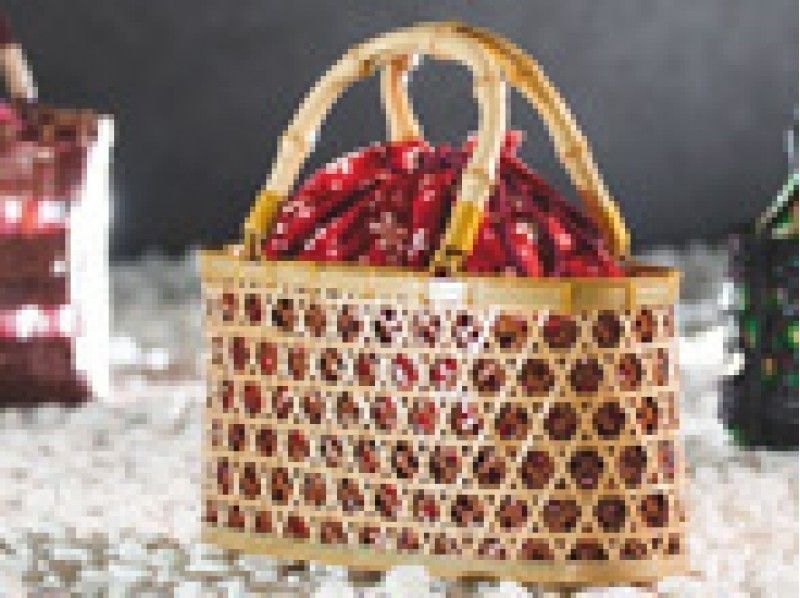 00:05
小物選び♪
I have you bring the necessary accessories for the purse suit that fits the yukata, and you bring it in and it is done. You can not store valuables, so please put it in my purse and bring it with you. Besides purse bags we also rent out large purse bags bags for a fee.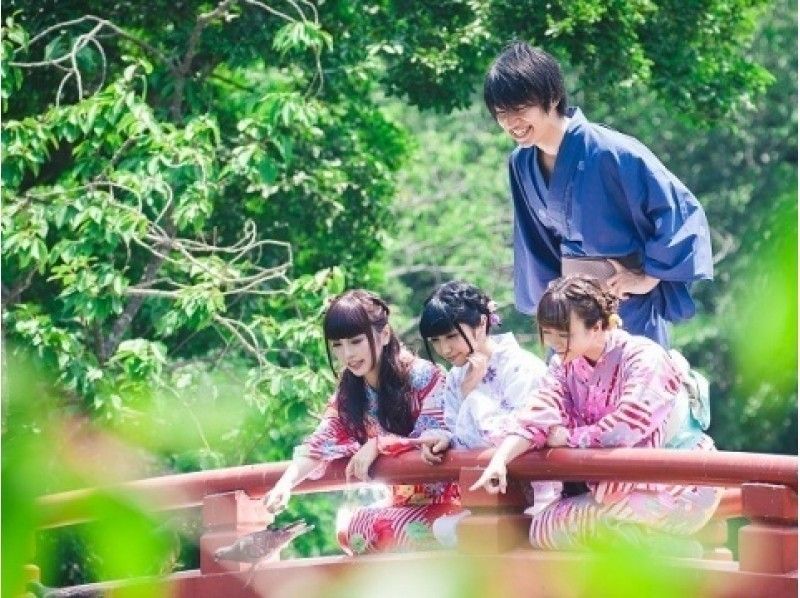 If you are ready, please enjoy walking around Kamakura and eating. There are many sightseeing spots including Komachi Tsutsu and Tsurugaoka Hachimangu Shrine. Staff Feel free to ask questions such as recommended directions
---
Price list
Basic charge
| | |
| --- | --- |
| Adult / name 3,456yen | Standard Yukata |
| Adult / name 4,860yen | One Star Yukata |
| Adult / name 5,940yen | Toaster yukata |
| Adult / name 3,456yen | Men's Yukata |
※Prices including all taxes.
※上記は基本料金になります。
※日程によって料金が異なる場合がございますので、日程を選択した後に表示される料金表をご覧ください。
---
---
お支払い・キャンセルに関して
About payment
Day cash or credit payment by card (VISA · MASTER),
Payment method
The payment method specified by the operator.
About cancellation fee
Since I will be charged a cancellation fee or less, please check in advance.
- 2 days ago · previous day cancellation: 50% of the experience fee
- The day of cancellation: 100% of the experience fee
開催中止に関して
みんなの体験談
友人と着付けして頂きました。
浴衣も可愛く、また、帯の結び方もそれぞれ違う形で可愛かったです。
従業員さんの対応が良く、管理もきちんとされたいたと思います。
しかし、無料のヘアアレンジですが、きちっとしすぎている髪型だったので、今の時代は、少し崩して、ゆるふわな感じにしても良いのではないかと思った。
参加日: 2017 年 09 月
Kimono rental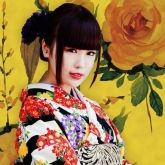 事業者からの返信コメント
ご利用ありがとうございました。
コメントを頂き、ヘアセットに関して、非常に参考になりました。今後お客様のニーズに合わせながら、ご提供させていただければと思います。
またチャンスがあれば、ご来店の方、お待ちしております。

よろしくお願いします。.
Service out of period
This season of sales has ended.
Included in price
Set rental fee (kimono, obi, kimono bag, sandals, hairpin, socks), dressing fee, consumption tax
| | |
| --- | --- |
| | スタート時間 |
| | Participating age16 才~ |
| | Time required Within one hour |
| | Schedule5月〜9月 |
| | Assemble point Look in GoogleMap |