【女性着物レンタル】鎌倉・湘南散策に最適の人気プラン!今ならどの柄選んでも均一料金2900円
【女性着物レンタル】鎌倉・湘南散策に最適の人気プラン!今ならどの柄選んでも均一料金2900円
Plan ID:

16149

Provided by:​ ​​ ​鎌倉きものレンタル都
3,132Yen ~ (tax included)
Fee per woman
Hand-held OK
1 person participation Allowed
Operation available - rain or shine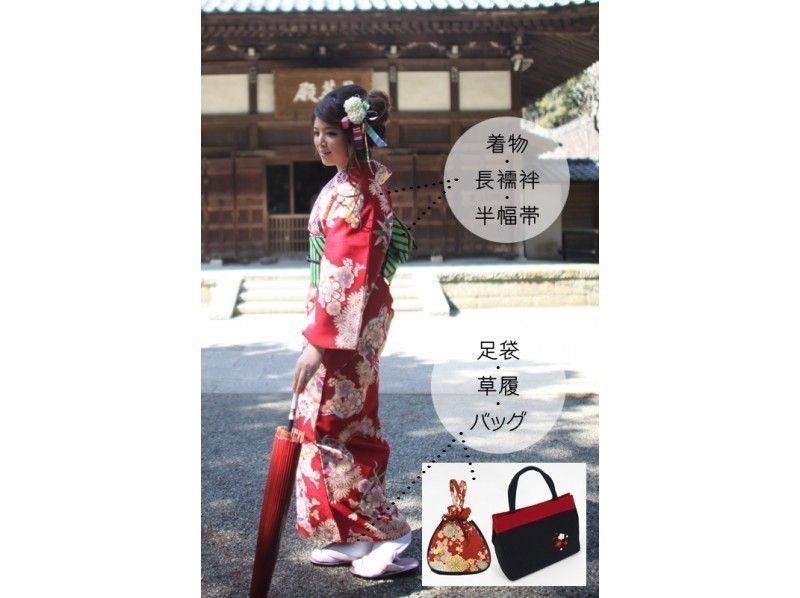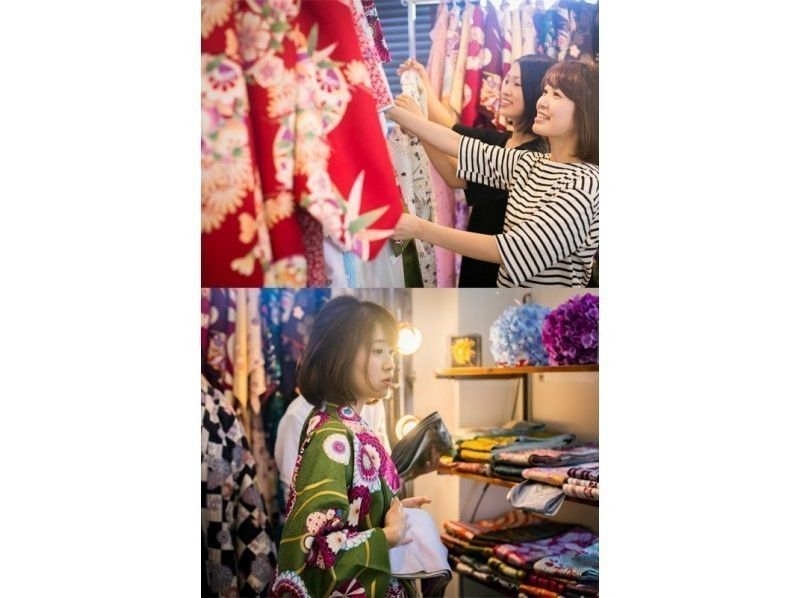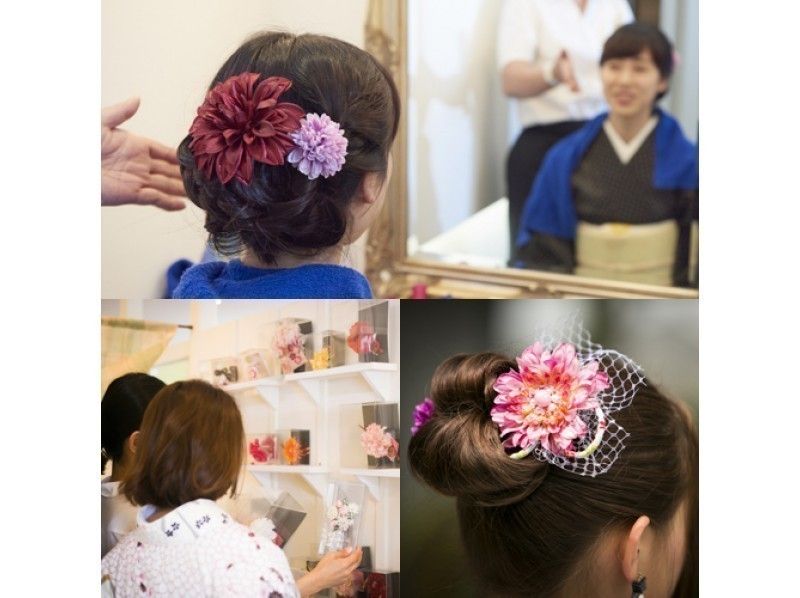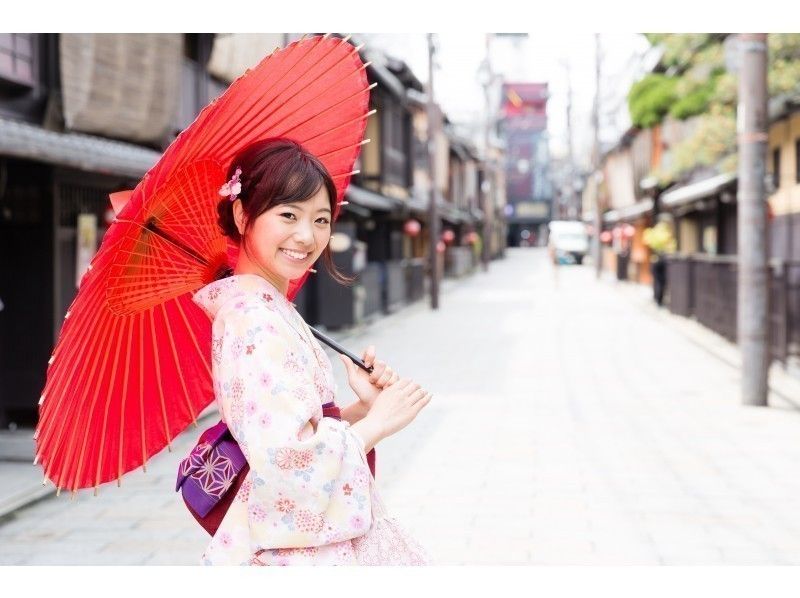 Click on your Preferred Date
Please click on the date of your choice from the calendar.
選択できる開始時間:
10:00
11:00
12:00
13:00
14:00
Time required

1-2 hours

Participating age

Age 10 ~

Number of people who can book

1 to 10 people
所要時間について:お一人様 所要時間目安 約40分 着物選び10分 着付け20分 ※ヘアセット10分 ※ヘアセットプラン利用の場合
Description of plan
【WEB予約限定2,900円】 女性着物フルセットレンタル+着付け

Kamakura Station It is a rental shop of Kimono next to the railroad crossing 2 minutes on foot.
Tsurugaoka Hachimangu Shrine and Kitakamakura, you can explore the ancient capital Kamakura.

今なら、どの柄選んでも均一料金2900円!
可愛い、粋、シックな大人柄まで幅広い品揃えで、
年代を問わず、カップル、グループ、ファミリーでお楽しみいただけます。

OK by hand! Total rental set from bag to socks.
手荷物は貴重品を除き旅行かばんのような大きな物でも、お帰りまでお預かりいたします。
Please enjoy the day in Kamakura with the dresses of your yearning.

着付けに必要なものはすべて当店でご用意しております。
熟練スタッフが着付けさせていただきますので、安心してご来店くださいませ!

★ヘアセット(ご希望の方はヘアセットのオプションをご選択ください。)
ヘアセットをご予約のお客様にはスタッフが着物に似合うヘアスタイルを相談しながらお好きな髪型にさせていただきます。(髪飾り付)
Flow on the day of rental
① Thank you for coming to our store and accepting it.
↓
② Please choose a kimono belt
↓
③ I will put on dressing
↓
④ Do hair setting
↓
⑤ Please select a small item
↓
⑥ Go out for a walk in Kamakura
↓
⑦ Return of Kimono
Please return to rental store by 19:00 on the day ♪
The next day return will be plus ¥ 1,000, and the parcel delivery service will be plus ¥ 1,000.
Reliable support!
Experienced professional dannas are less likely to collapse, as long as possible
I will wear it so as not to be painful.
In addition, dressing and hair setting may go back and forth.

For customers who book hair sets, consult the hairstyle that the staff will become a kimono, and I will make it your favorite hairstyle.
ゆっくり鎌倉を満喫!
返却受付時間が「19時」で、ゆっくりと鎌倉・湘南観光をお楽しみ頂けます。
また、オプションで「21時」のご返却も承っております。+1000円
Information
Minimum number of people
1 person
Number of people who can book
1 to 10 people
Schedule
Regularly
Start time
Please come before the starting time.
If you are late due to circumstances, please be sure to contact us. I will correspond as much as possible.
Reservation deadline
Until the previous day at 14:59
Access and map
Location
神奈川県鎌倉市扇ガ谷1-8-1-3F
Assemble point
Kimono rental capital
Kanagawa Prefecture Kamakura City Fan Gagoya 1-8-1-3F
How to reach by car
There is no parking lot in our shop. Please use the parking lot around Kamakura Station.
How to reach by train
From JR Kamakura station east exit ticket gate, go through Komachi-dori, turn left at the first crossroad and cross the railroad crossing the 1st floor on the right, 3F of "Kyoto I and Hiroshi".
---
Everyone's experiences0件の体験談
There are no reviews yet
Attractions of the plan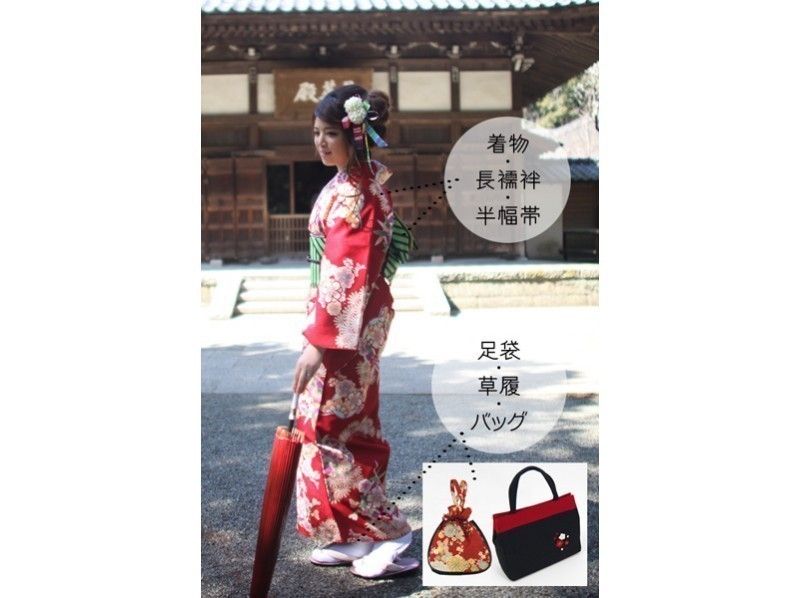 Full set rental OK by hand! All necessary items are prepared.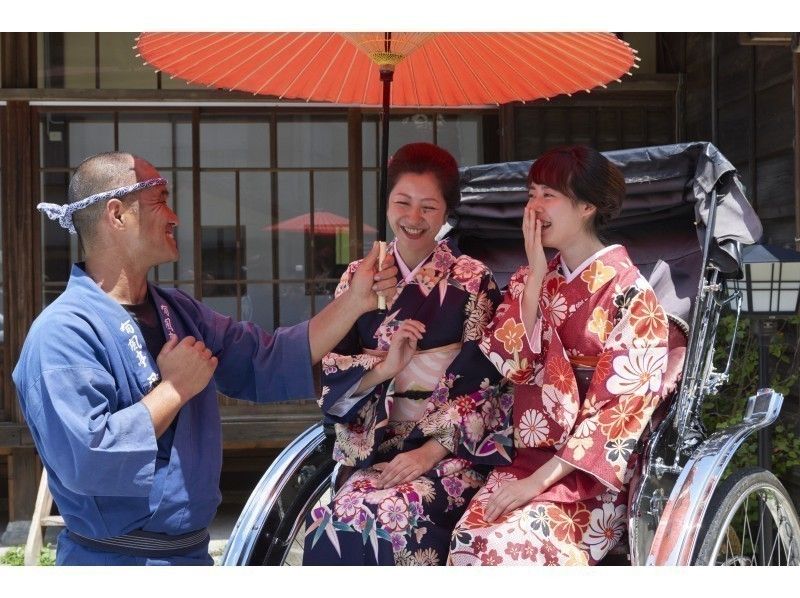 Rickshaw to Kamakura sightseeing You can call a rickshaw before the store. * Price required separately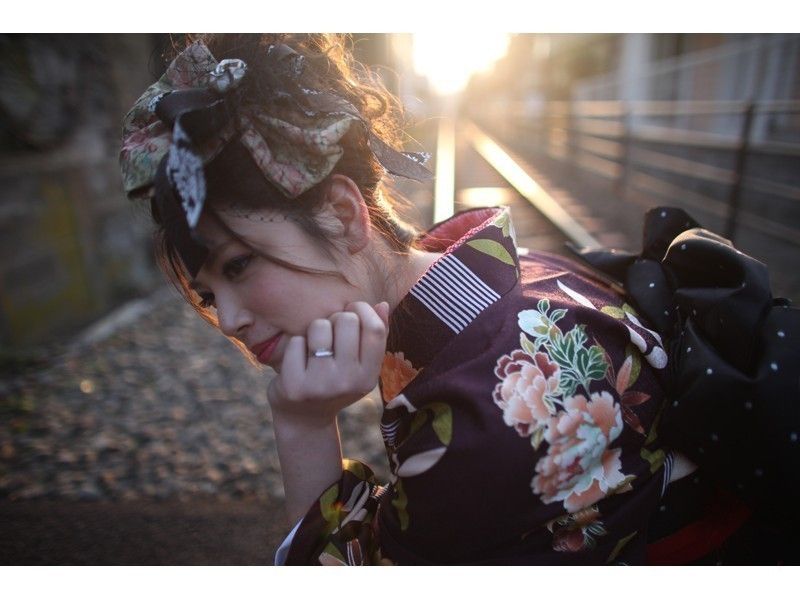 Location shooting How about taking a location at the commemoration of Kamakura? ※ separate fee required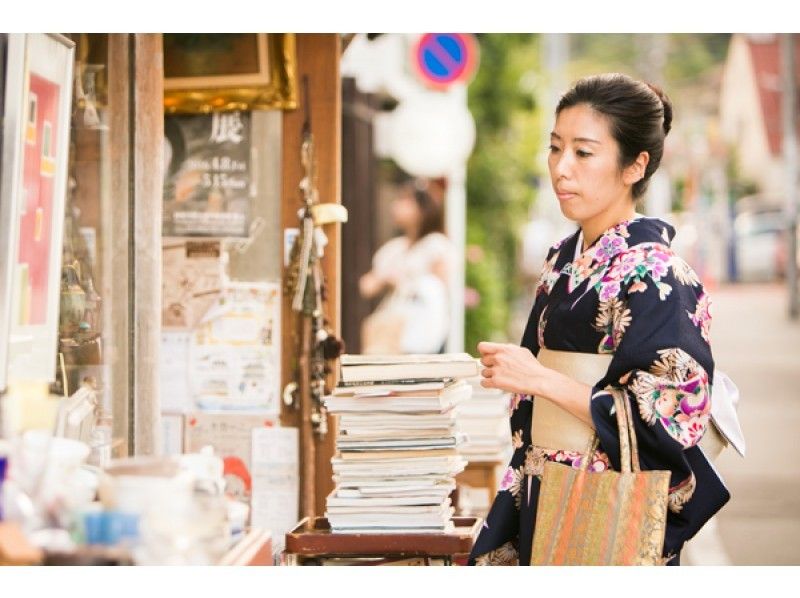 ぶらり鎌倉散策 着物が似合う街、かまくら
About price
Basic charge
Ladies /person

3,132

yen

※女性限定のプランです。
ヘアセット希望の方は、(オプション)ヘアセットをご選択ください。
Option fee
Haori-coat rental

540

yen

Luxurious hair set / person

864

yen

ヘアセットをご予約のお客様にはスタッフが着物に似合うヘアスタイルを相談しなが、お好きな髪型にさせていただきます。
(髪飾り付)

Nagoya rental / person

1,080

yen

帯締め、帯揚げ 含む
※Prices including all taxes.
※ This is the basic charge.
* Prices may vary depending on the schedule, so please see the price list displayed after selecting the schedule.
Included in price
きもの、半巾帯、草履、バック、長襦袢、着付け小物、着付け、(オプション:ヘアセット)
Not included in the price
★オプション 税別
Haori ¥ 500
Nagoya band ¥ 1,000
ヘアセット¥800
About payment / cancellation
About payment
Pay with cash or credit card on site.
Payment method
The payment method specified by the operator.
About cancellation fee
The cancellation fee will be required in accordance with the policy below.

Cancellation on that day: 100%
Cancellation by operators.
Advance preparation
Clothings and must-bring items
There is nothing to bring with you on that day. All underwear, long-sleeved, socks, sandals, bags, etc. are available.
In the event of rain, we will lend umbrellas (serpentine style) free of charge.
About rental items
If the rental item is markedly dirty, torn or damaged, you may be asked for repair fee.
※ Water stains due to rain, dirty dirt, a little dirt in the meal etc are not subject to billing.
Facility information
Changing room
Restroom
shower
Parking Lot
Locker
---
---
3,132円~(税込)
Fee per woman
Included in price
きもの、半巾帯、草履、バック、長襦袢、着付け小物、着付け、(オプション:ヘアセット)
Time required

1-2 hours

Participating age

Age 10 ~

Number of people who can book

1 to 10 people
所要時間について:お一人様 所要時間目安 約40分 着物選び10分 着付け20分 ※ヘアセット10分 ※ヘアセットプラン利用の場合
When you book this plan 29 pt I will save it!