I definitely booked and want to go to Okinawa Ichioshi · Activity experience!
Wake board taught from a professional in Okinawa This luxury is sure to be successful!
Reported by Takayuki Ide
I want to do a wake board in Okinawa!
This time we introduce marine garage (MARINE GARAGE) who is active in activities such as wakeboarding and parasailing in the Kitaya in Okinawa.
Introducing the best plan that you can tell from a professional wake board in Okinawa.
Chatan Alaha Beach
Marin garage is in Alaja Beach in Chatancho Town, Okinawa.
Chatan-cho is in the so-called west coast area of ​​Okinawa, and there are popular American villages.
And Alaha beach is connected with Ama wave park on the coast just off the national highway 58. It is possible to leave from the park directly to the beach and face the East China Sea by saying the west coast and dusk Sometimes a beautiful sunset is a good beach for a date.
This kind of access also allows you to have a wakeboard on a favorable beach.
In addition to the wake board, it is also attractive to have various activities such as wake surfing, parasailing, banana boat and fly board at Arah Beach.
Anza wave park in front of the beach has several basket courts and an American atmosphere
Also close from American Village
The wakeboarding?
In the first place, a wake board is a sports-type sport that artificially creates a wave with a ship or the like and rides on that wave with a board.
So, the person actually riding the board grabs a string called a line connected to the ship, so it will be pulled by the ship all the time as long as the ship moves unless the cord is released, and has been on the waves forever You can do it.
It can also be said that it is a wonderful version of water skiing, although it can be said that the feet are fixed to the board and the water skis in comparison with the water skiing, it can be said that it is a water board version of the snowboard, but it is quite different from the water skiing .
By riding this artificially generated wave, it is very interesting that you can take action on yourself against waves unlike just being pulled.
As an advanced player, I can not miss an example of board system sports, there are various tricks, etc. It is very flashy and cool. Even if you look as a gallery it's a very fun sport.
It looks very pleasant when you see it on the beach or lake.
It is more convenient if there are not so many natural waves because artificially creates waves with a ship like this.
The actual board looks something like this, it is shorter in length and wider in width than snowboard. And it is characterized by being very light.
Because the board itself made of resin etc. has buoyancy, it does not sink in water.
Then, get on a dedicated boat and depart!
Nana Miyoshi Yoshida
So, first, let me show you a model by Mr. Yoshida.
Mr. Yoshida of marine garage is a professional wake border. He is a person who has participated in numerous competitions as professional at Wakeboard. From the petite and cute atmosphere you can not imagine it is dressed up and the figure sliding is cool!
That is why Marine Garage is teaching how to ride a wakeboard from a professional player who is active!
With a board like this to the sea
And Mr. Yoshida who starts riding dangerously.
As expected, professional sliding is light, the figure deciding technique is also cool!
This time it's pretty exciting to think that it is my first experience to see near from the top of a ship that tows (pulling) of course, because three of us do not have experience of wakeboard and it is pretty exciting considering to challenge after this.
I will take a lecture from Ms. Yoshida who came up. The challenge of the interview team is finally over.
To be able to help Hiro who came to practice.
As a top batter, Mr. Kitada, a cutting corps of the interview team, challenges. Even though happening happens that we suddenly cut off your new line, we were able to get up on the second occasion.
Next is Editor-in-chief. The right is Hiro-san, who is also edited by Editor-in-chief
While trying for the first time, it stood up with a single shot! Motor nerve of fluffy. We are the editor-in-chiech again demonstrate the strength in the production.
Finally I tried it, but I finally got off the line at the third time I got up and finally got off the line and I was able to get on with it for the fourth time (sweat)
If I let go of the line without getting up well it will be a bit frustrating because I will be waiting with Pukapuka alone until the ship comes back (lol)
As the two got up quickly, I was slightly impatient, but I got too much power on my legs and could not stand the weight of the water, but I had to release the line, but as soon as I could receive power from my feet it got to stand up I made it.
After getting up, I felt like I knew how to slide to a certain extent in the experience of snowboard, but I was too tired because my strength was still too much. I was tired so much that my forearm became muscle pain, rather than saying that I got no more grip strength, so it seems that the power was wasted too much.
Even so, because Yoshida 's way of teaching is good, everyone succeeded safely and I was able to experience the pleasures of wakeboarding firm despite my first challenge.
After all it is very happy!
Of course it is the first time so I can not move like going to hit the waves, but it is a pleasant and pleasant experience that it is very pleasant to glide while taking a splash in the hot Okinawa with a sense of speed. I also understand the desire to be a hobby.
I hope you will enjoy this fun of wakeboard once!
If you teach Professor Yoshida, it is also recommended for beginners as it will surely stand up.
Various wake board tricks
Finally, Hiro who came by practice showed a wishboarding trick virtue.
This tension also rises to a cool trick that is decided, and cheering is raised unintentionally. I also felt unexpectedly in shooting (laugh)
Anatomy of Hiro's great art in successive pictures! !
Hilo who decided the great skill one after another. I was a very friendly person.
That's why it's absolutely fun to wake board in Okinawa, so it's absolutely recommended!
Marin garage, you can receive professional advice that is good at teaching in such a wonderful location. Thanks to you, I will stand up even for the first time, so what a luxury anymore.
The wake board is an activity that you can enjoy all year when wearing wet suit etc. However, especially since GW (Golden week), Okinawa has been beginning to open the ocean one after another so it is the best from now on in the season!
Let's debut wake board in Okinawa by all means marine sports lovers, this summer! !
Cooperation of this interview
Coverage of coverage: Marine garage
Mr. Yoshida, Hiro Mr. Hiro is pleasantly very pleased to tell us three people. Thank you very much for your cooperation while I am busy!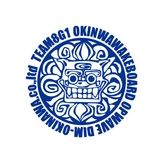 Marin garage
Wake board taught from a professional in Okinawa! I am glad that you can be taught directly from the professional rider Nana Miyoshi Yoshida
For detailed information and plans of marine garage from here
Editor in chief: Kobu Oobuchi
Born from Fukuoka prefecture. After working as a sports instructor, I am in charge of corporate sales at index. After that, sports, activity lovers start playing Activity Japan. Before thinking, move it, first of all I'm disgusted if I do not experience myself (laugh). In the winter of the last season I tried the first snowball fight to watch on TV, where I also lucked and played in the national competition. I love alcohol and a festival man.
Slashing corps: Yuichi Kitada
I am from Osaka Prefecture. It seems like to manipulate Kansai dialect and standard language (apparent). In the index, I mainly worked as a system engineer, but with my friendly and active personality at activity Japan, I am in charge of the window with the business operator. With the wealth of excess physical strength / refreshing (?) Smile, we received business expectations from our business all over the country today and we are running around the country by car. However, I am not good at just putting in the garage.
Shooting / Writing: Takayuki Ide
I am from Tokyo. After handling demonic reincarnation and persona at the game company Atlas, after retiring through several game producers at Konami, devoting to photographing landscape photographs while traveling nationwide. After that, taking advantage of the different color in the index, he takes charge of the activities related to the activities of Japan and writes photographs and articles. The current love plane (camera) is D4, D800E, F6 and the big Nikon party from long ago.