20 Must-Try Traditional Things to Do in Kyoto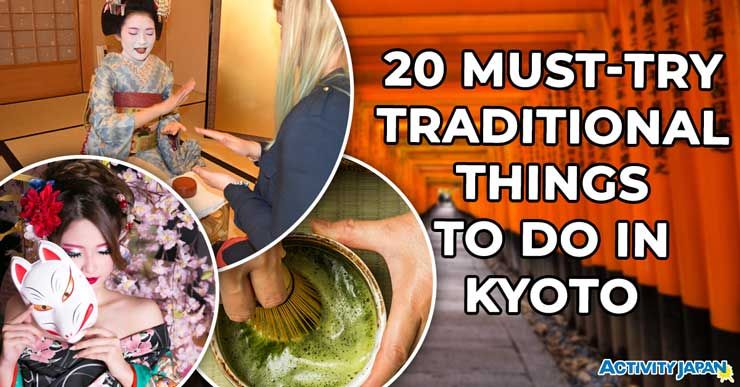 Once the capital of Japan, Kyoto is a city that is home to many ancient arts and crafts, most of which were popular hundreds of years ago. Still, the modern traveler can experience many traditional things to do in Kyoto through well-preserved heritage found in sightseeing trips and around numerous workshops. Get down and dirty molding a past-age teacup and making souvenirs for your holiday through a Kyo-yuzen dyeing experience, entailing painting tumblers, t-shirts, handkerchiefs, and more.
Explore the realm of classical Japanese music by participating in Koto lessons, or the world of past-era women on a geisha, maiko, and Oiran experience. Customary food tours are also on this menu of past-age activities that involve as well samurai sword dances, tea ceremonies in tatami rooms, wagashi sweet making, and rickshaw trips!
Hold onto your hat, because there are many incredible traditional things to do in Kyoto!
1. Divine walks in Arashiyama Bamboo forest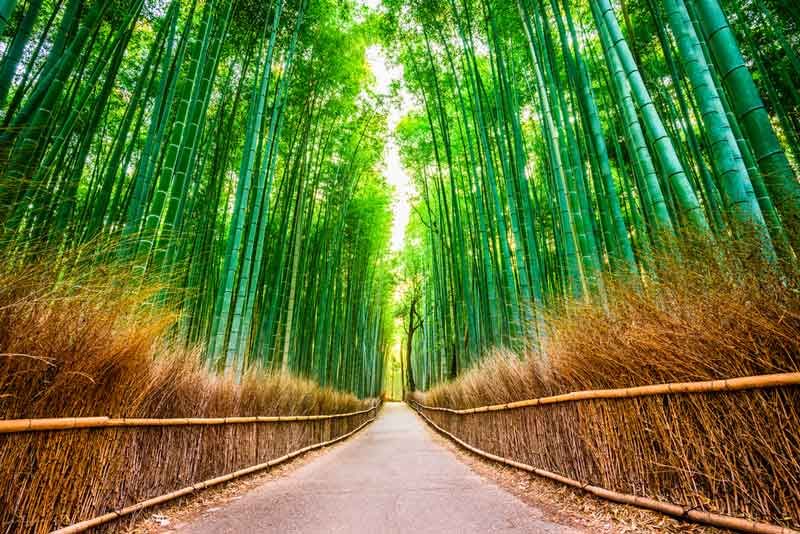 At the Arashiyama bamboo forest, Kyoto's skyrises are replaced by nature's skyscrapers of bamboos that filter the sun into a paradise of yellow and green. Walking within the lush paths feels like an out worldly experience, and it's one of the best things to do in Arashiyama!
2. Look your traditional best in Kimono rentals
Are you searching for the best kimono rental Kyoto packages? Look no further! Offering exceptional patterns of the Kyoto kimono, these rentals entail beautiful fabrics and similarly breath-taking walks across temples, gardens, and old Edo streets. There are also exquisite yukata rental kimono deals available!
Stroll Around Kyoto's Attractions in Colorful Kimono (Visit Gion, Yasaka Shrine, and Kiyomizu Temple)
Nakagyo ward, Kyoto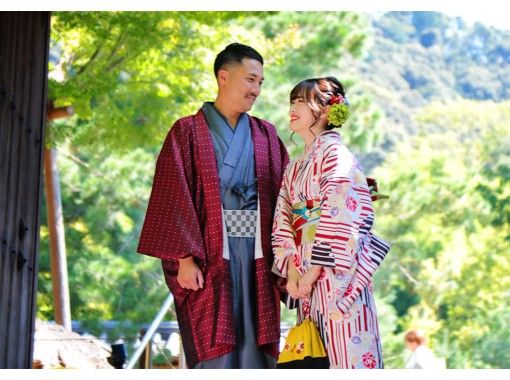 Go Sightseeing Around Kyoto in Beautiful Kimonos (Couple Plan)
Nakagyo ward, Kyoto
3. Japanese Calligraphy class: a dance of writing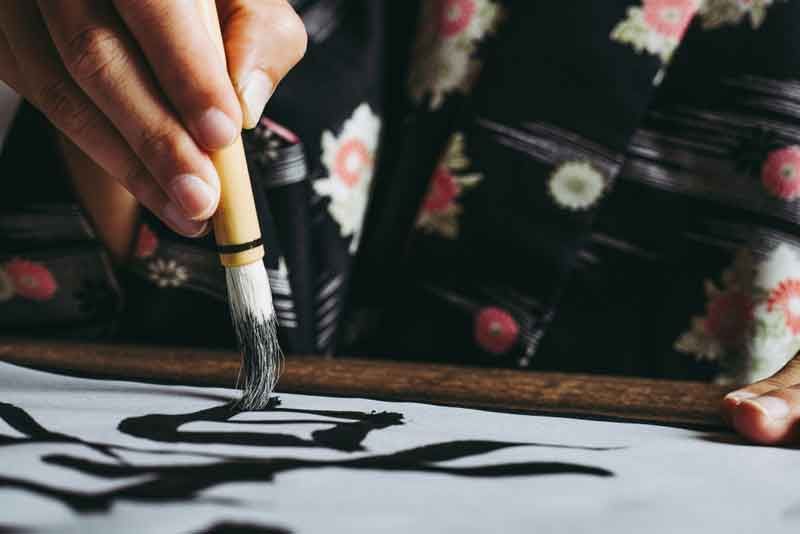 Japanese calligraphy is an ancient art that turns writing into a beautiful dance. Embrace this interesting Zen Buddhist practice in a calligraphy class Kyoto that teaches the delicate strokes of artistry. Thought to instill harmony and wisdom, this is one of the most famous Japanese cultural experiences!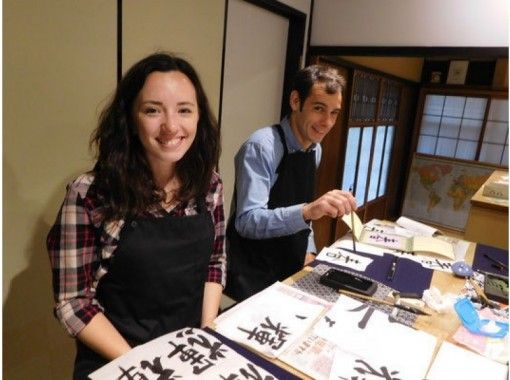 Japanese Calligraphy Class in a Traditional Teahouse
Higashiyama, Kyoto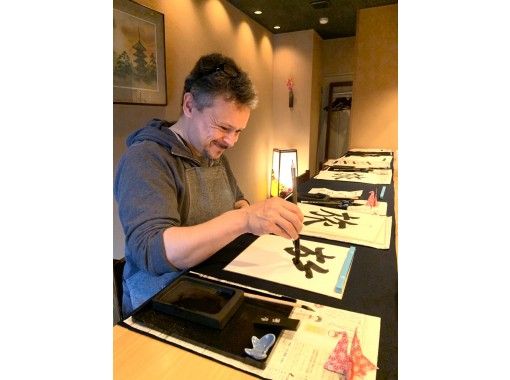 Calligraphy Experience at Kaiseki Restaurant Counter (Kaiseki Lunch Included)
Nakagyo ward, Kyoto
4. Traditional Japanese Tea ceremony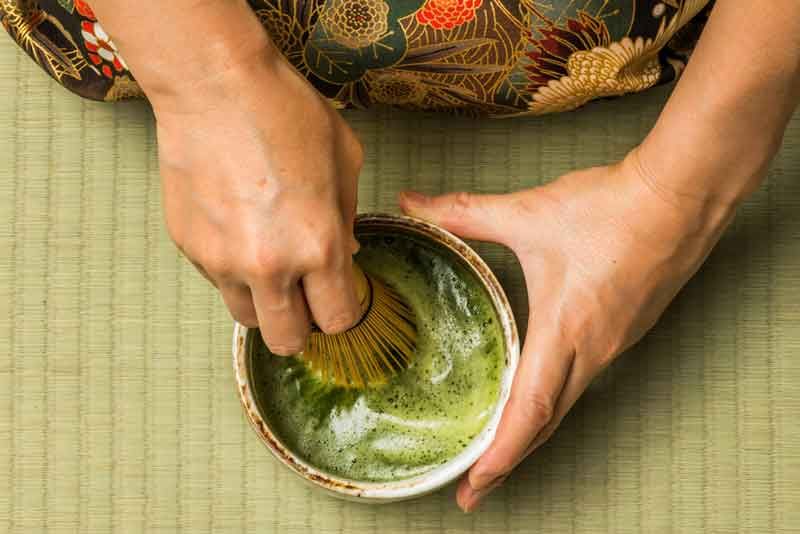 Offering the best tea ceremony Kyoto, this experience entails green tea, traditional sweets, and tatami rooms. A tea ceremony Gion teaches history and the principles of the occasion and also implores the protection of deities.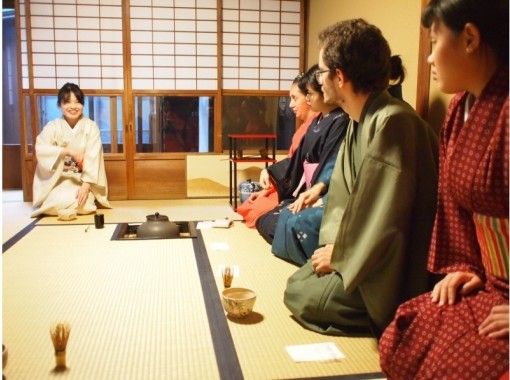 Learn the Spirit, History, and the Etiquettes of the Japanese Wearing Traditional Kimono
Kita ward, Kyoto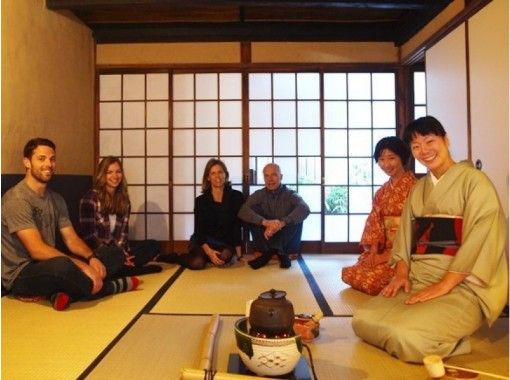 Tea Ceremony Experience in a Tea Room near Chion-In Temple (Group plan)
Higashiyama, Kyoto
5. Visit Murin-an: A modern Japanese Garden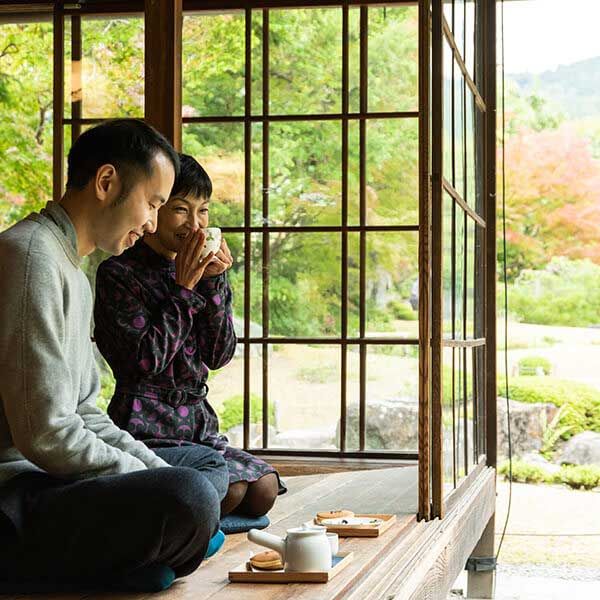 The Murin-an garden Kyoto offers serene retreats entailing the tunes of quite ponds and backdrops of the Higashiyama Hills. It is one of the best gardens in Kyoto, famous for its scenic promenade and combinations of sunlit open spaces and shady forests.
6. Sake tasting adventures in Kyoto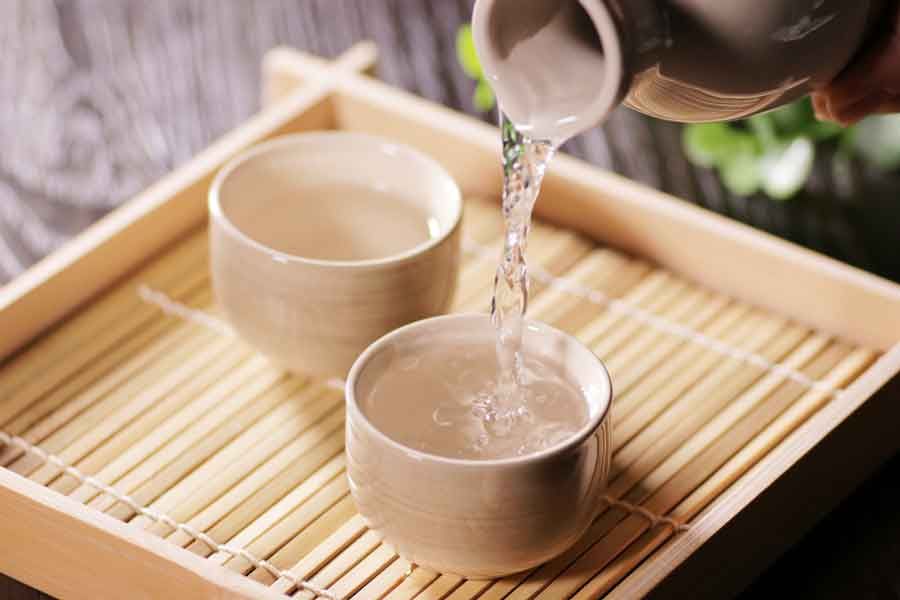 Get the full insider experience on a sake tasting Kyoto tour as you uncover the best of the city's rice wine! Go behind the scenes with sake brewery Kyoto tours and unlock the secrets of production fueling legendary brands. Kyoto sake is delicious and unique to the taste!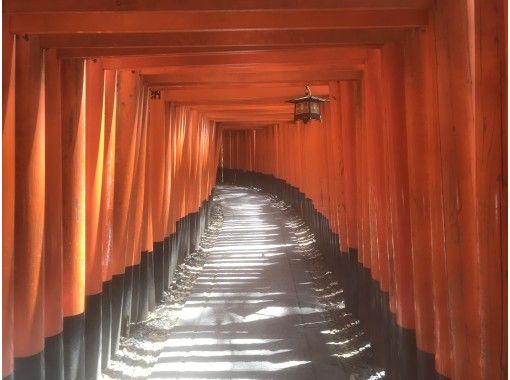 Fushimi Inari Taisha Shrine and Sake Tasting Tour in Kyoto
Higashishiokoji, Kyoto
7. Be part of authentic Maiko shows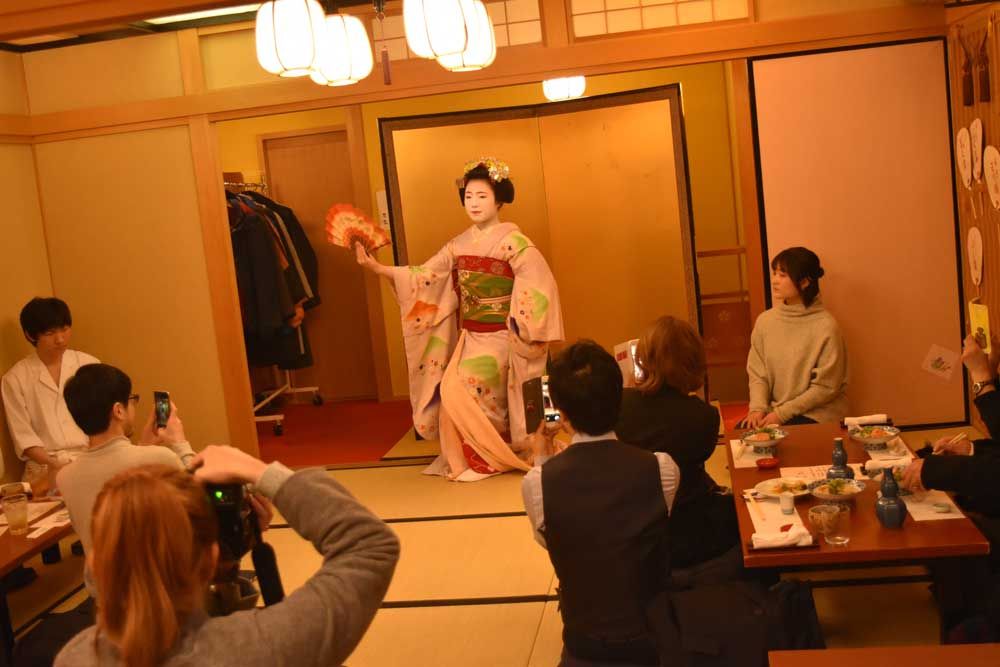 An incredible geisha experience Kyoto is a customary expectation whenever you visit a city famous for its traditions. Sit down to a maiko show in Kyoto entailing great entertainment, a delicious Kyoto maiko dinner, selfies, and conversations with real geishas!
8. Making traditional wagashi sweets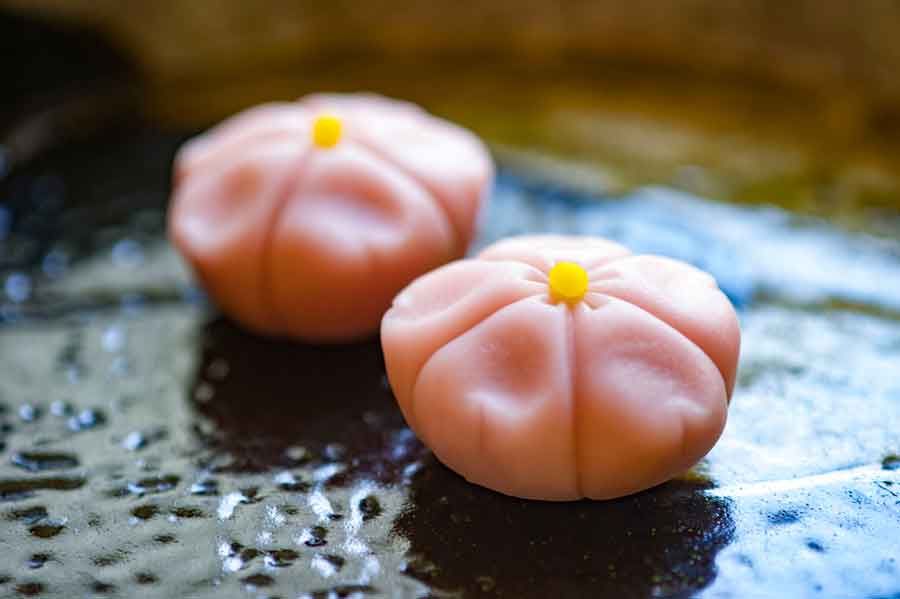 Wagashi Kyoto is unlike the wagashi you find in other cities. Through Kyoto cooking classes, learn how to make the best wagashi in Kyoto that'll leave your family and friends nodding in amazement.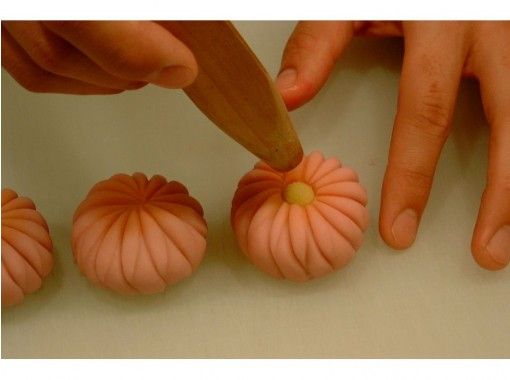 Make Authentic Japanese Confectionery: Wagashi Sweets Making Lesson
Higashiyama, Kyoto
9. Kyoto hot springs offer a warm escape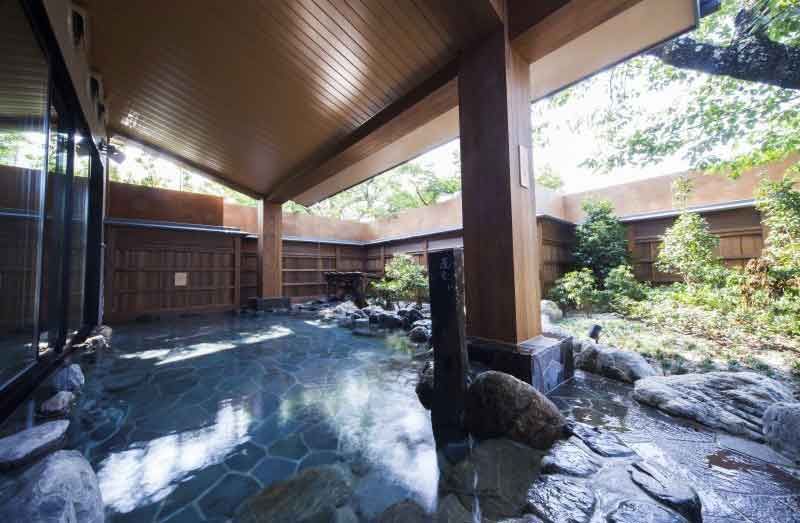 After a day out in the streets, wind up the evening ideally in a Kyoto onsen. Relaxing things to do in Kyoto rarely get any more therapeutic than soaking in a warm bath that nourishes your body with minerals and mind with happy thoughts. Don't forget to get a foot massage Kyoto!
10. Textile dyeing experiences for everyone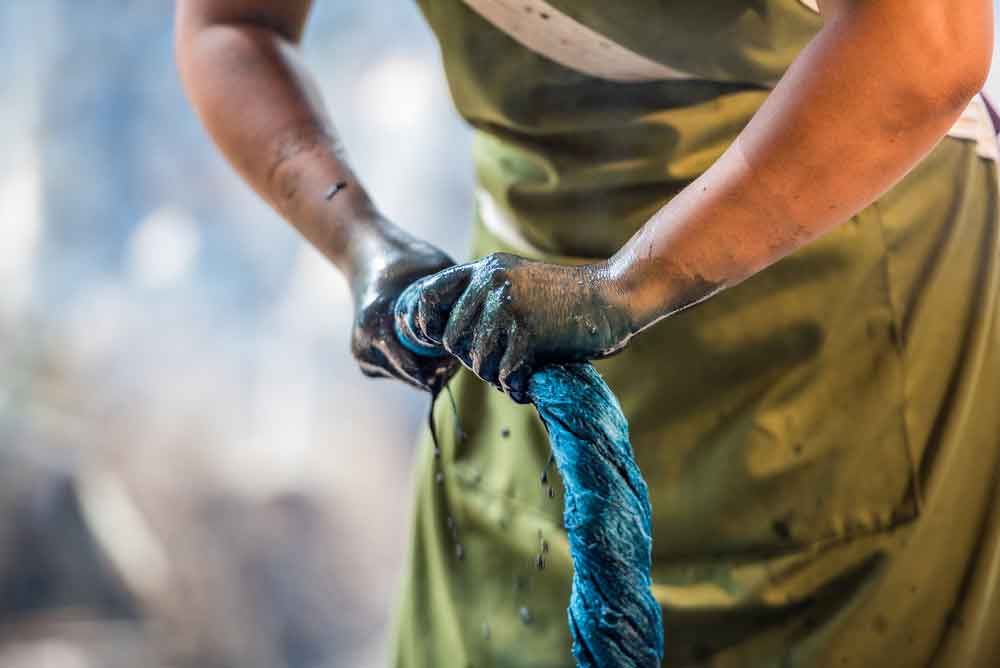 Japanese textile workshop clothes are famous for their vibrant colors, sharp contrasts, and impressive designs. Learn ancient and modern dyeing tactics on Yuzen dyeing workshops Kyoto, as you unlock the skills to match hues and realize excellent patterns.
Join Traditional Kyoto Textile Dyeing (Hand-Painted Yuzen Experience)
Ukyo Ward, Kyoto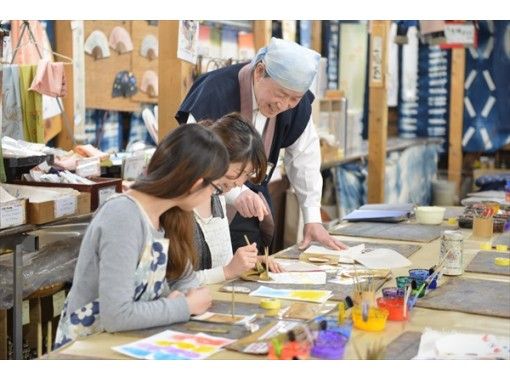 Learn Textile Dyeing at Yuzen Dyeing Workshop
Nakagyo Ward, Kyoto
11. The best Kyoto ceramic and pottery workshops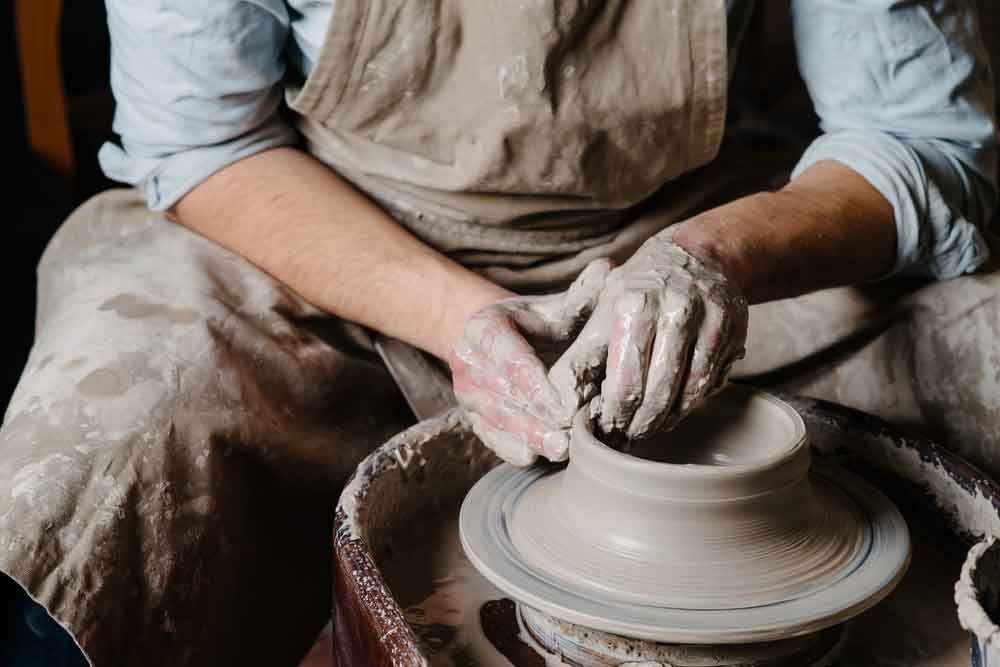 Make beautiful plates, bowls, cups, and pots as you master Kyoto pottery and Kyoto crafts at large. Mold lovely kitchen utensils worthy of a place in five-star hotels as you harness Kyoto arts skills to forge the perfect cutlery!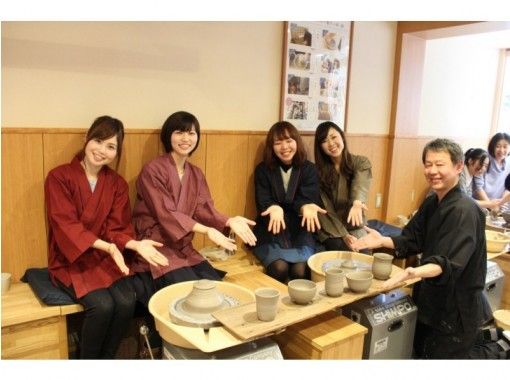 Beginner-Friendly Pottery Class Experience (Using Electric Wheel)
Higashiyama, Kyoto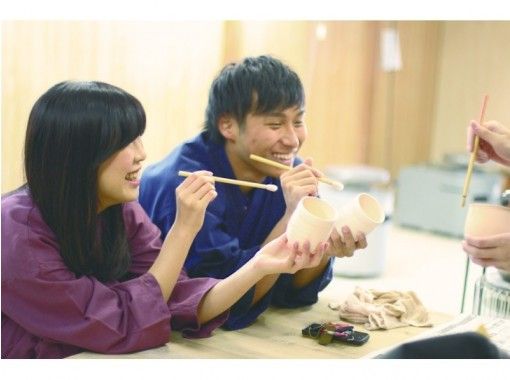 Ceramic Pottery Painting Experience (Beginner-friendly course)
Higashiyama, Kyoto
12. Picture-perfect rickshaw tours in Kyoto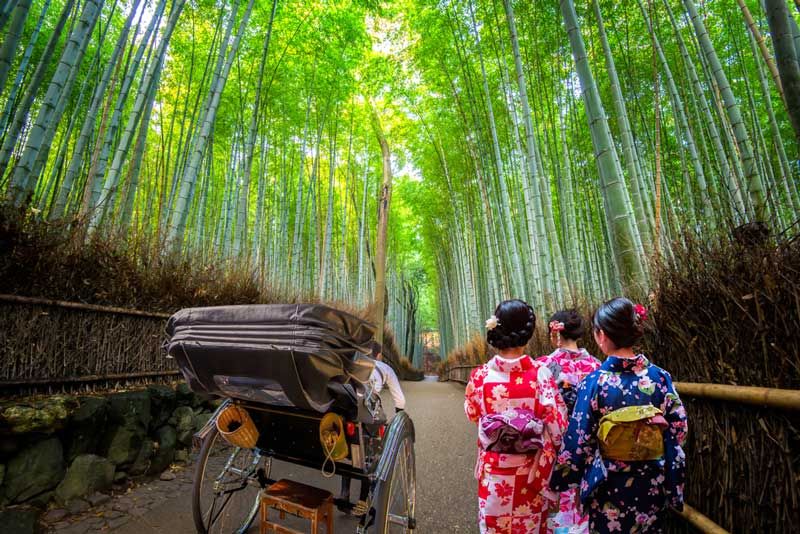 Happiness is often found in the simplest things in life. A Kyoto rickshaw tour is an excellent example of that, taking you around the most coveted things to see in Kyoto, such as the Arashiyama forest. Explore the city moving from one Kyoto must see attraction to another on a rickshaw that promises storybook-like sightseeing.
13. Experience an Oiran makeover Kyoto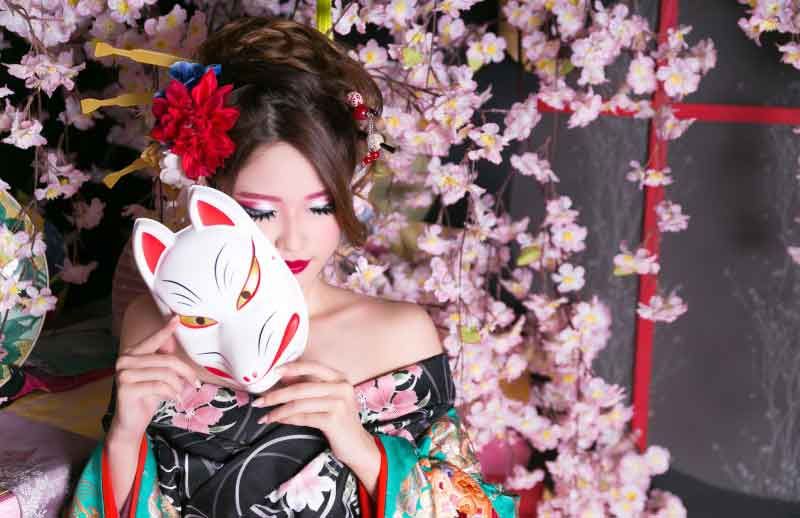 Being an Oiran Kyoto entails glamorous kimonos and elaborate accessories. From glaring hairstyles to ritzy shoes and all the grandiose details in between, an Oiran photoshoot Kyoto caters to all the necessities so you can be transformed into an authentic Oiran!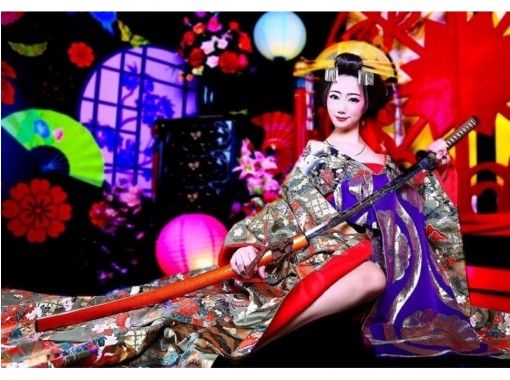 Professional Photo Shooting Experience in an Authentic and Unique Uchikake Kimono with Gorgeous Hair Style.
Gion, Kyoto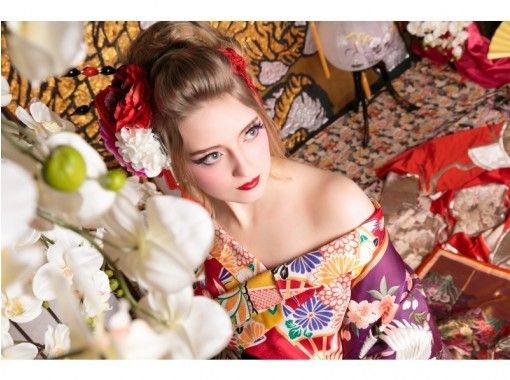 Transform into a Beautiful Oiran and Wear Amazing Colorful Kimonos with Professional Hairstylist Service and a Photo Shooting
Higashiyama Ward, Kyoto
14. Experience Ozashiki Asobi with Maiko in Kyoto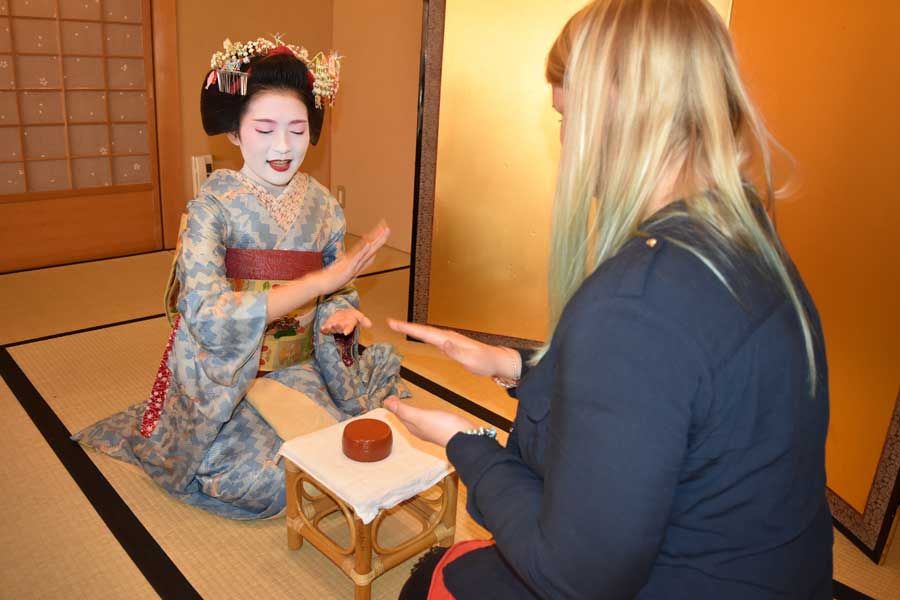 An Ozashiki Asobi experience promises great entertainment through maiko shows Kyoto and fun time involving dance, song, and conversation. It is an activity that has plenty to offer for both men and women looking to enjoy Japan's ancient arts.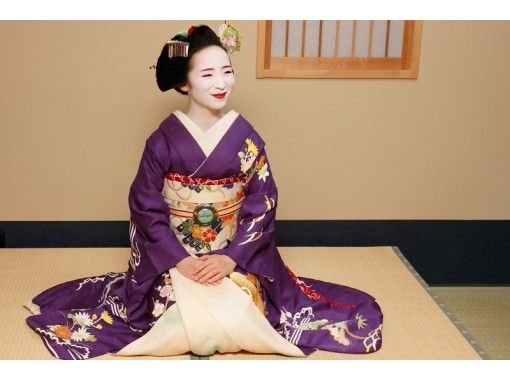 Luxurious Dinner Experience with a Maiko: Enjoy a Meal from a Well-Established Restaurant in Kyoto While Watching a Maiko Dance Performance!
Shimogyo Ward, Kyoto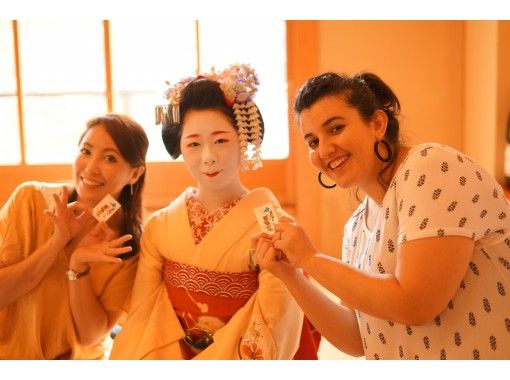 Enchanted Time with Maiko: Enjoy a Maiko Dance Show and Play a Traditional Game (Ozashiki Asobi)
Higashiyama Ward, Kyoto
15. Clear your mind in an Ikebana class
Flowers are nature's expression of life that beautifies the world. Practice Ikebana flower arrangement classes and get familiar with how to harness this beauty for the betterment of your home! An Ikebana Kyoto class is all about appreciating the overlooked!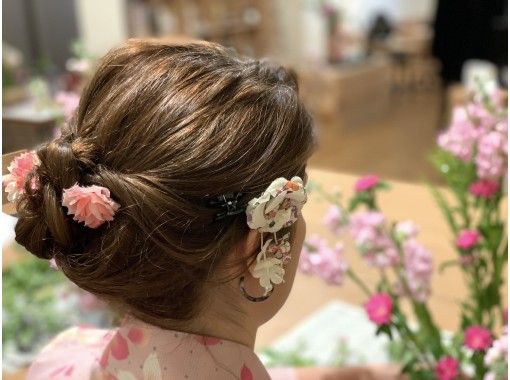 Enjoy the Japanese Art of Flower Arrangement Experience Using Unique Flowers in Kyoto
Nakagyo ward, Kyoto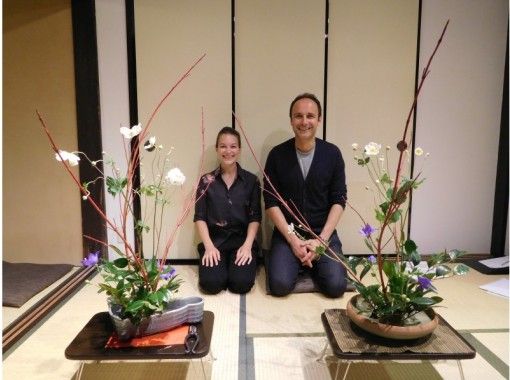 Ikebana Experience at Kyomachiya (Traditional Townhouse)
Higashiyama, Kyoto
16. Sightsee in style on the Kyo-train Garaku
Having once been the center of administrative operations for feudal Japan, Kyoto is a place of great history, ancient architecture, and culture. Enjoy the best Kyoto sightseeing on a Kyo train Garaku that treads the famous Hankyu railway. A fantastic culture trip, Kyoto doesn't get more memorable!
17. Learn how to play the Koto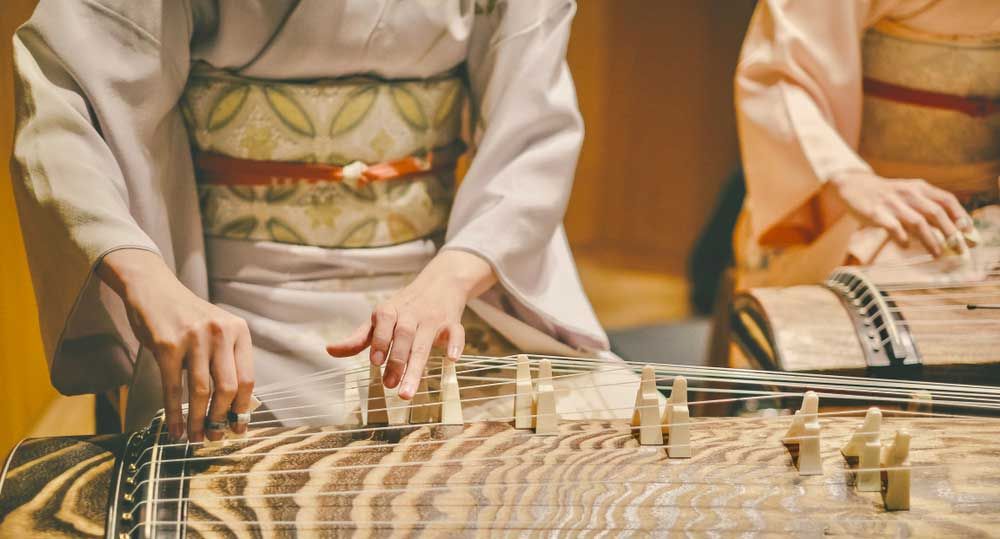 The Koto is a traditional Japanese musical instrument offering a unique variation of the harp. Discover how to manipulate its 13 strings to create classical music with Koto lessons involving the country's designated national instrument.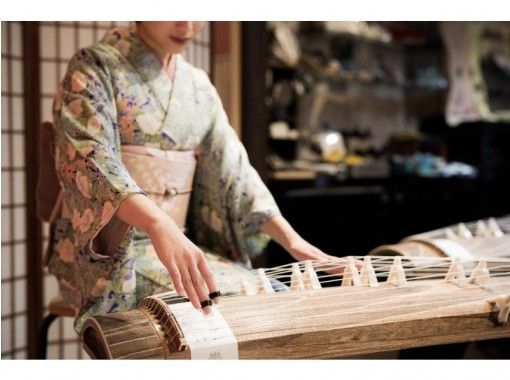 Private Lesson and Live Koto Performance at Traditional Kyomachiya
Nakagyo ward, Kyoto
18. Embrace the traditional Japanese sword dance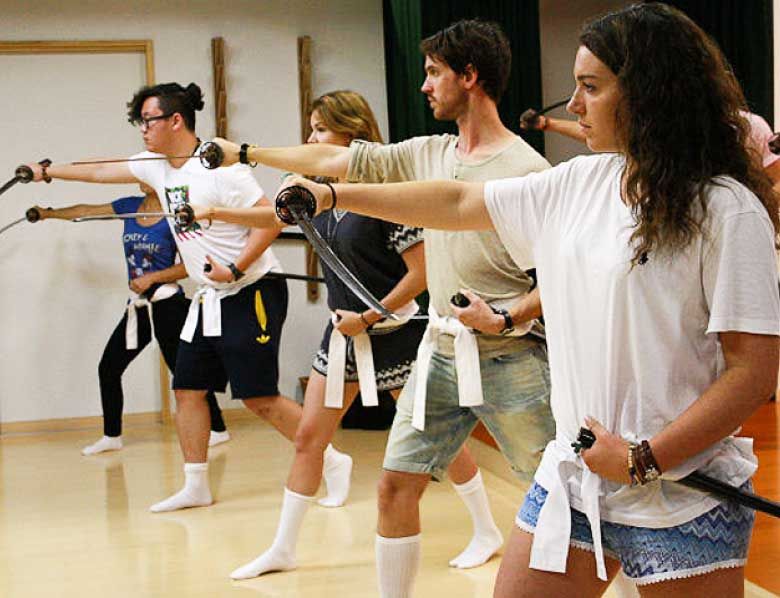 A traditional Japanese sword dance is an essential chapter of samurai culture that fuses the poetry of dance and the skill of the sword. Your Kyoto samurai experience wouldn't be complete without making time for this interpretive art!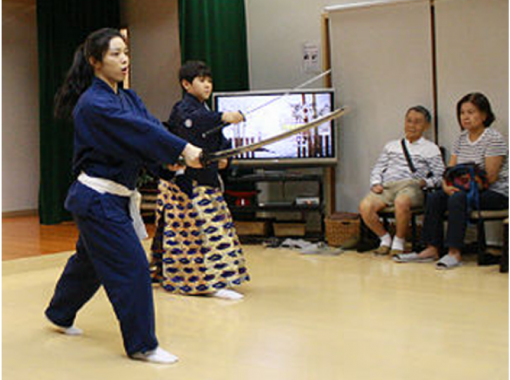 Learn the Real Samurai Culture Through a Traditional Samurai Sword Performance
Higashiyama Ward, Kyoto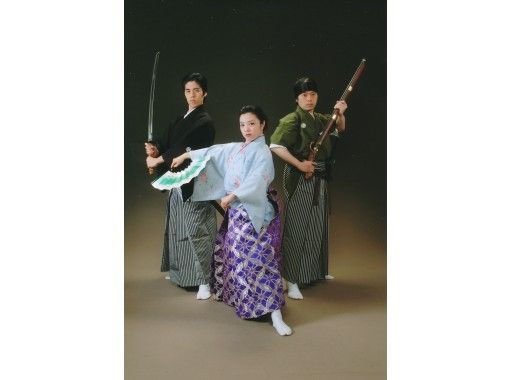 Watch a Traditional Japanese Sword Dance Performance and Learn the Techniques and Skills of Using a Japanese Sword Among Other Experiences!
Higashiyama Ward, Kyoto
19. Up your wardrobe through Japanese lacquerware making
Are your accessories short on creativity and flair? An antique Japanese lacquerware class is the place to learn how to improve aesthetic value. Embrace Japanese traditional crafts such as this and more on a buffet of many loveable Kyoto cultural experiences!
20. Wander into your imagination on cosplay photoshoots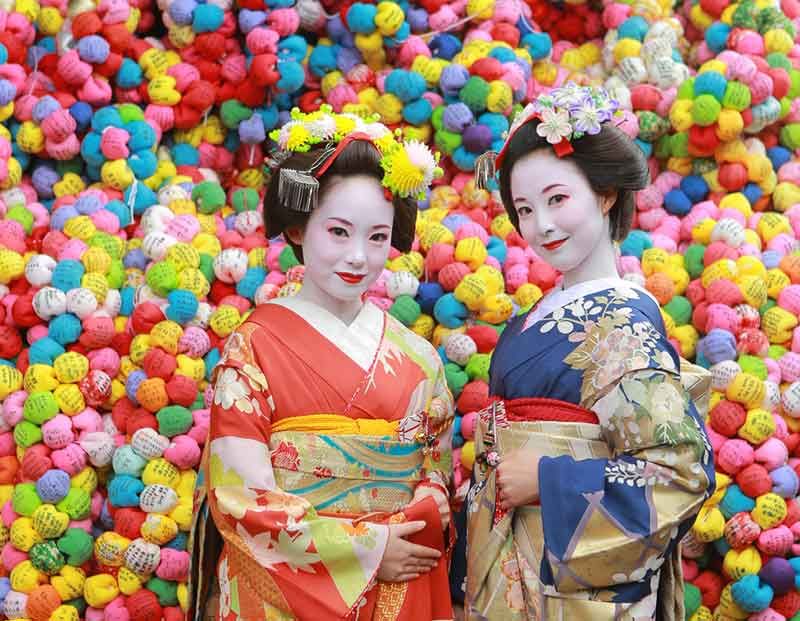 Walk a day in the shoes of a geisha, Oiran, and maiko, quite literally speaking, with kimono rental Kyoto tours that entail Kyoto cosplay shop transformations. A Maiko makeover Kyoto is an activity that features among exciting things to do with kids in Kyoto!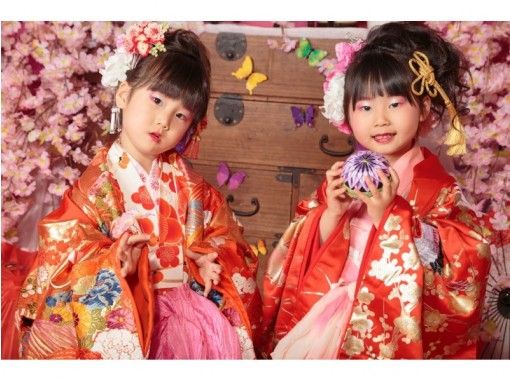 Cute Oiran Makeover Experience (Children plan)
Higashiyama, Kyoto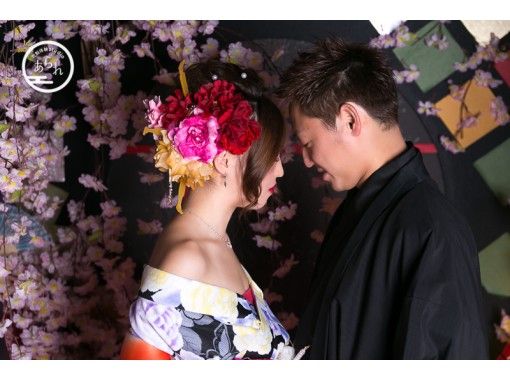 Enjoy Oiran Makeover Experience with Your Partner (Couples plan)
Shimogyo ward, Kyoto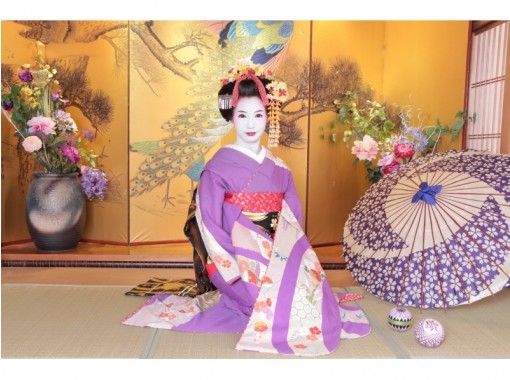 Beautiful Maiko Makeover and Photoshoot Plan
Higashiyama, Kyoto