20 Best Things to do in Japan in August | Attractions | Activities | Tours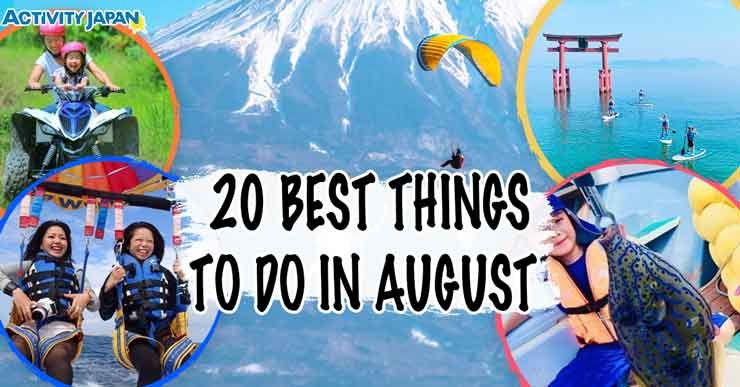 If you have a couple of days to spare next month, there are many incredible things to do in August in Japan. Summer will have rolled into its last month before the onset of the cold season toward mid-September, presenting excellent hot weather for sunbathing on beaches and Okinawa's famous watersports, which are certainly among the best things to do in August.
There's no better time to enjoy parasailing, hot air balloon rides, and sups, given the perfect weather conditions that ensure fun times on the beach and in the water. Here's more on how to make the most of your summer trip to Japan:
1. Question reality by Blue Cave Okinawa diving
Diving the shining blue cave Okinawa is one of the most popular things to do when you visit the prefecture. Experience the cave's strange blue waters and feed the tropical fish!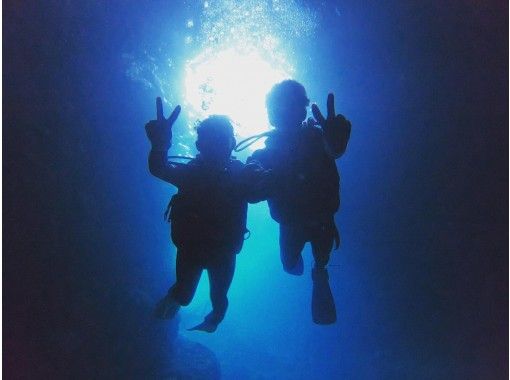 Dive into the Mysterious Blue Cave of Okinawa and Discover the Underwater World While Feeding the Tropical Fish!
Onna, Okinawa
2. SUP in the blue paradise of Lake Biwa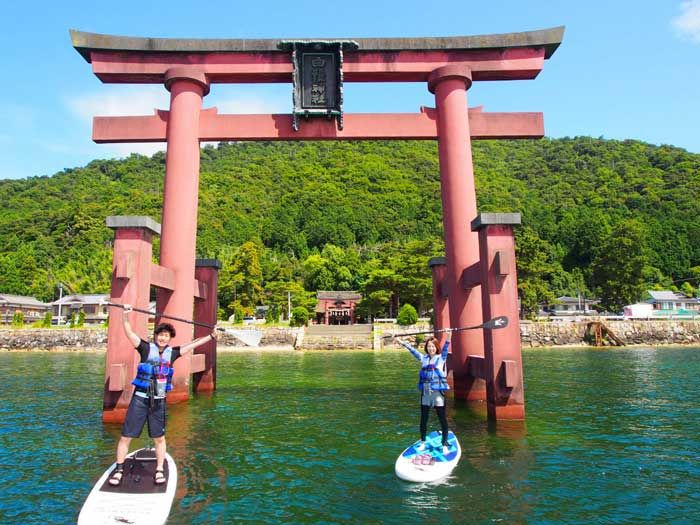 Full of color and life in August, a Lake Biwa SUP is a great way to see out an afternoon in alluring waters. Experience cruising around a floating torii gate and magnificent mountains in the backdrop!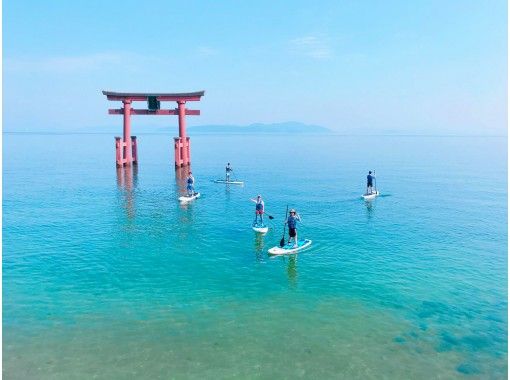 Explore the Surrounding Area of the Otorii Gate of the Shirahige Shrine in Lake Biwa on a SUP
Takashima, Shiga
3. Rise with Mount Fuji: paragliding adventure in Shizuoka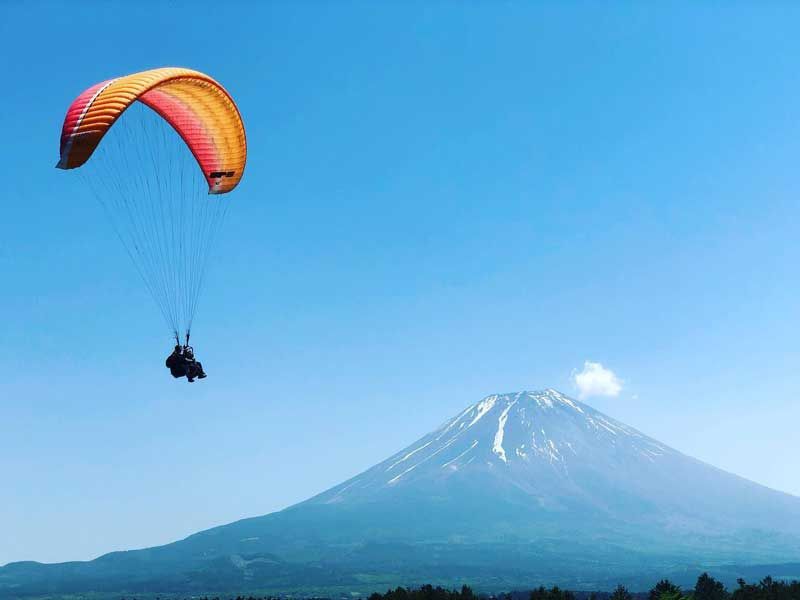 The breathtaking meadows of Shizuoka are paradises of green, perfect for a paragliding experience with friends and family. Savor the thrill of heights and the beauty of nature from the sky like a bird!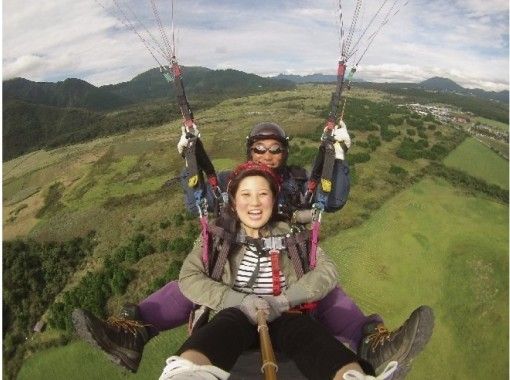 Feel Your Body Floating in the Sky in an Amazing Tandem Paragliding Flight with Experienced Instructors in Shizuoka
Fujinomiya, Shizuoka
4. Ride the waves in Okinawa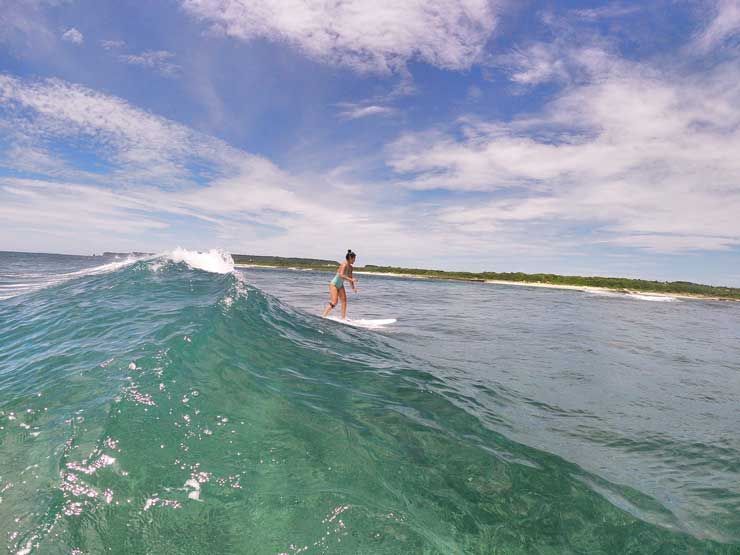 Okinawa's generous archipelagos ensure scenic surfing in paradises of blue water & green hills. Play on the white sandy beach and learn how to surf like a pro in Chatan!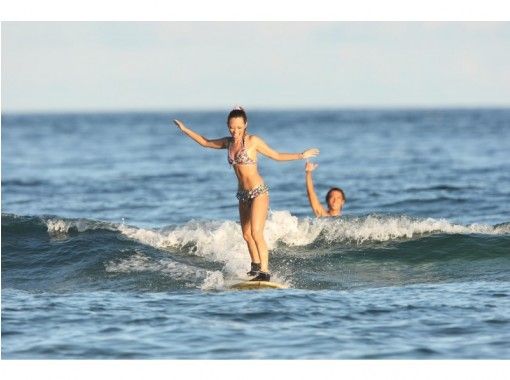 Beginner-Friendly Surfing Lessons in Okinawa with a Professional Instructor Qualified from the World Surfing Federation
Chatan, Okinawa
5. Become one with the sea on a glass-bottom boat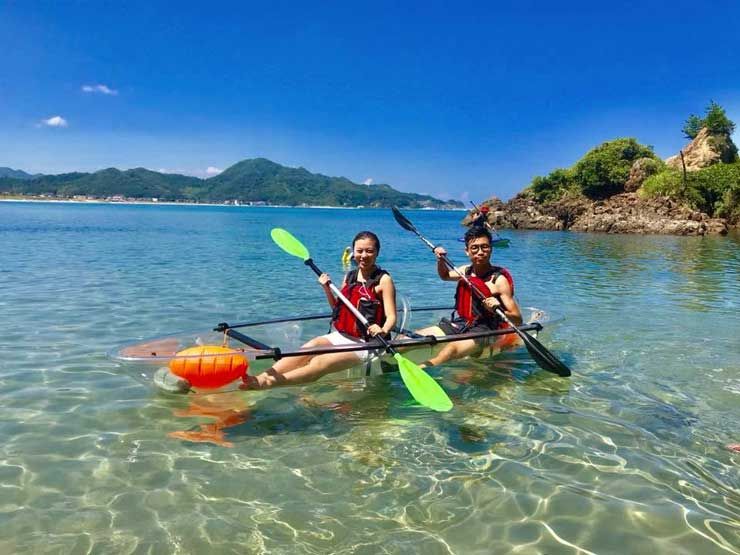 Nothing will get in the way of a spectacular viewing of the sea off Uradome coast, thanks to a glass-bottom kayak tour! The boat offers unobstructed scenes of marine life below the water surface!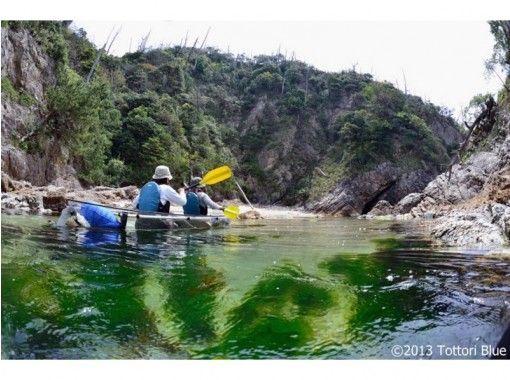 Enjoy the Clear Waters of Uradome with a Transparent Kayak Tour
Iwami, Tottori
6. Hokkaido, Otaru: blue cave cruise
With shades of blue rivaling the vibrancy of a clear sky, the Otaru blue cave offers an out worldly cruise. Be sure to bring some snacks for the friendly seagulls!
7. Waterpark adventure in biwa lake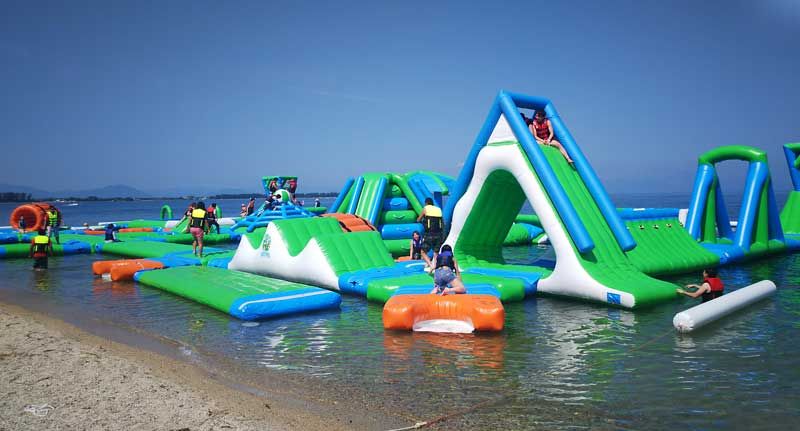 Japan's largest freshwater lake hosts an adventure waterpark of trampolines, slides, and an adorable giant duck floating on the water. This Lake Biwa experience is fun for all ages!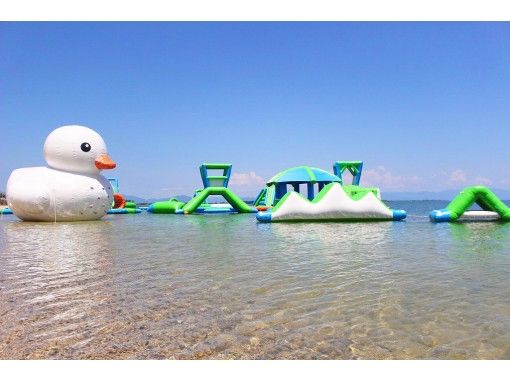 Waterpark Adventure on Lake Biwa
Takashima, Shiga
8. Parasailing Okinawa: The sky isn't the limit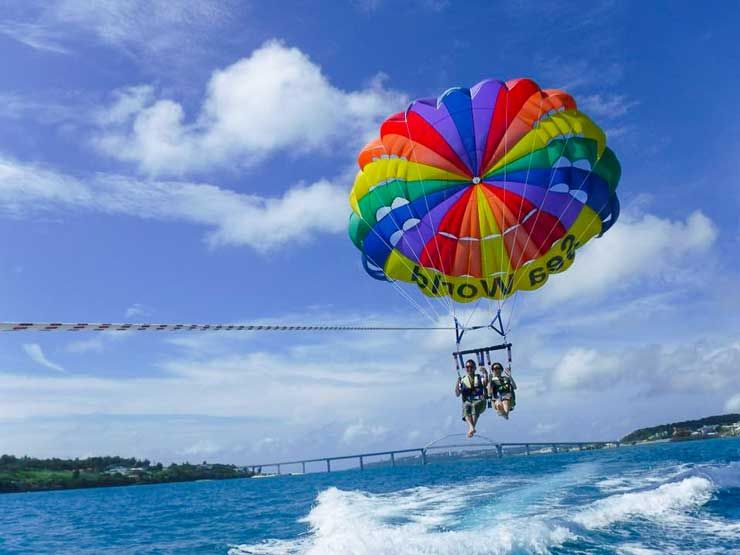 The Okinawa sky is privy to some of the best seascape views in the country. Get harnessed to a parachute, and take a seat from a beautiful vantage point tethered by 200 meters of rope!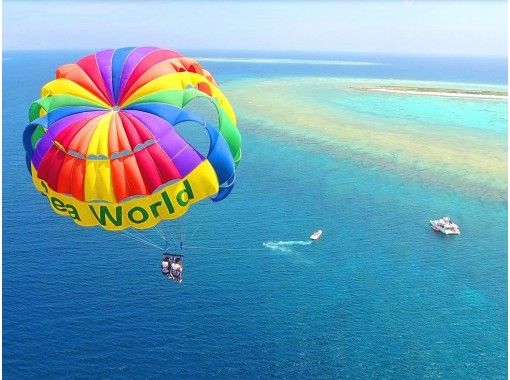 Get the Thrills Out of Parasailing with 200m Rope Length in Okinawa!
Sakimotobu, Motobu, Okinawa
9. Champagne and hot air balloons in Saitama
When the summer heat kicks in, escape into the sky with a hot air balloon ride in Saitama. Enjoy that soothing feeling of flight, and gain insight into the exciting workings and history of the mechanism!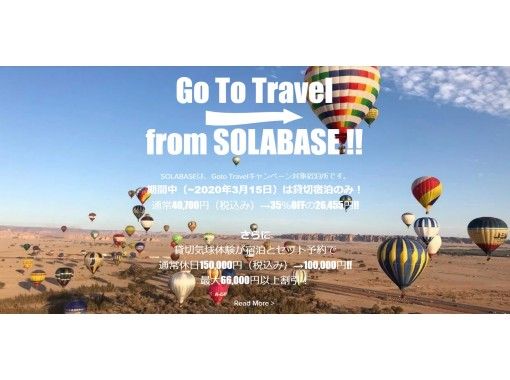 Night Glamping Experience and an Exciting Hot Air Balloon Flight During Sunrise in Saitama
Kazo, Saitama
10. Explore mystical Yanbaru on an Okinawa buggy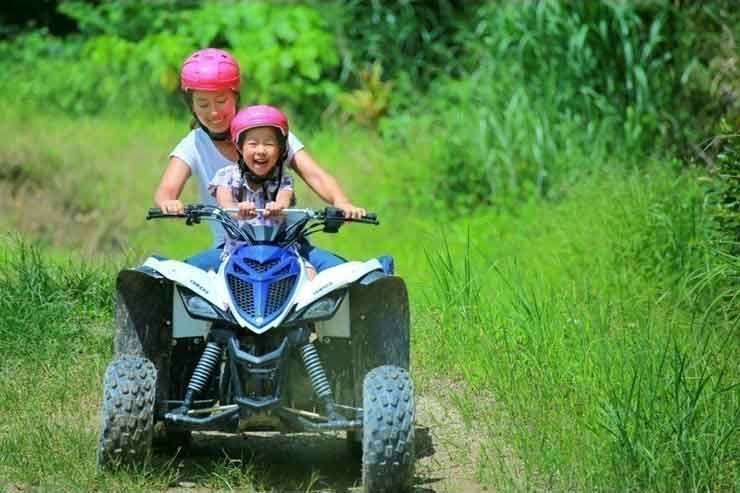 The Yanbaru subtropical forest is one of Okinawa's most famous highlights. Explore the terrain, which is home to the Ryukyu wild boar, Ryukyu Robin, and rare plant life, on a buggy tour!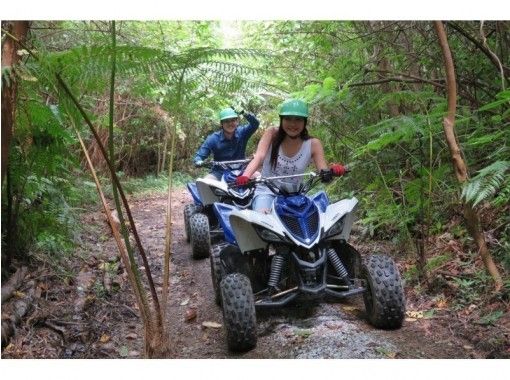 Yanbaru Forest Thrilling Buggy Ride Tour in Nago
Nago, Okinawa
11. Snorkeling Hirizo's startling underwater world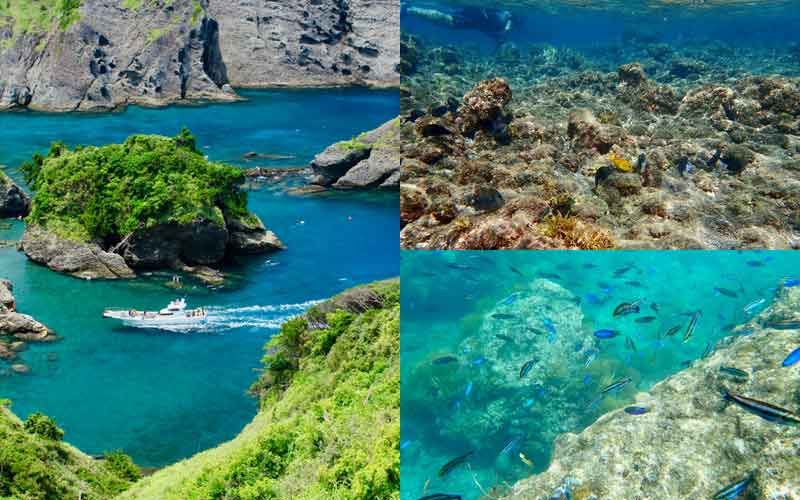 Speaking of ways to cool off in the hot season, snorkeling in the sea of Hirizo beach is a great way to sightsee the underwater. Bump into tropical fish and equally colorful sea fans!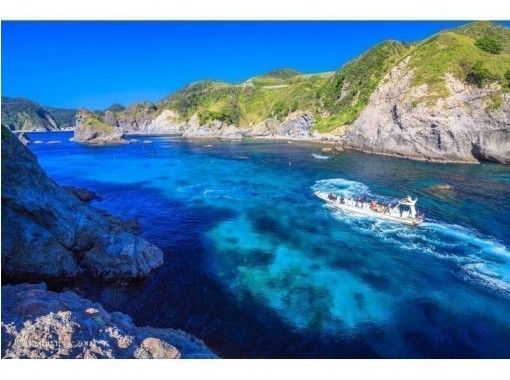 1-Day Guided Tour and Snorkeling Experience in the Crystal Clear Waters of Hirizo Beach
Shimoda, Shizuoka
12. Fly like the wind with Gunma bungee jumping
If an adrenaline rush experience is what your dreams are made of, the Sarugakyo Bungy offers 62 meters of plummeting delight off the Akatani Suikan Bridge. You'll get great views of the Tone river as you freefall through the air!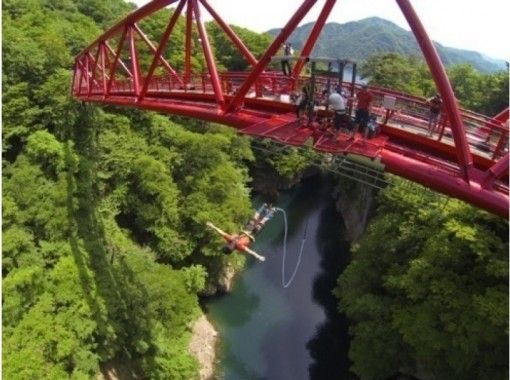 Sarugakyo Bridge Bungee Jumping Experience in Gunma (Easy Acess from Tokyo)
Minakami, Gunma
13. A kingly tour of Tokyo on a Limousine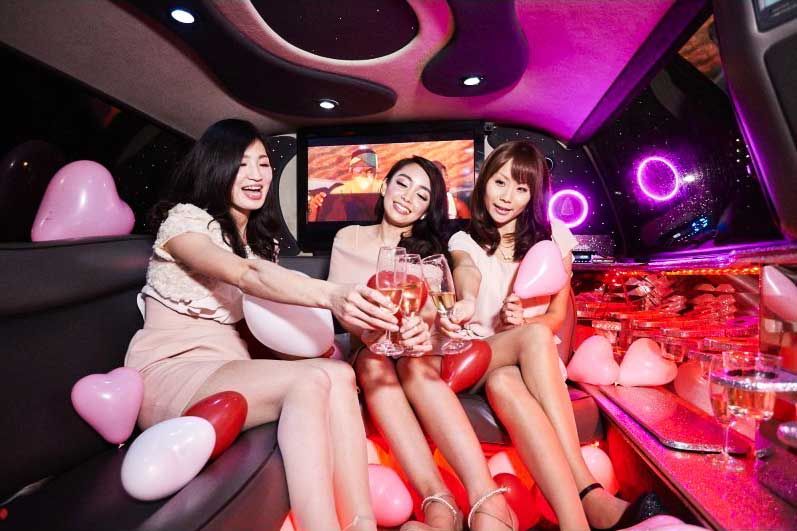 Explore the beautiful reaches of Tokyo like royalty, as you party from one attraction to another in a limousine rental. You'll have sparkling wine and a group of eccentric people for company!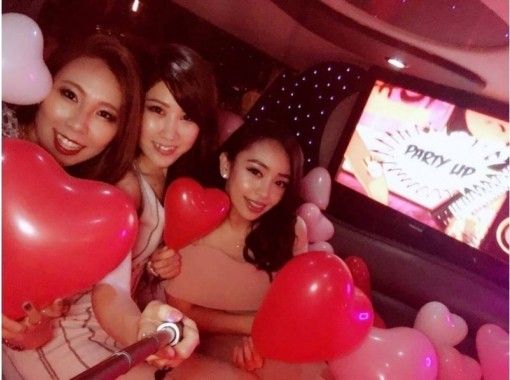 Spend a Luxurious Night Partying with Your Friends in a Limousine
Ota city, Tokyo
14. Miyakojima stargazing: Wish on a shooting star!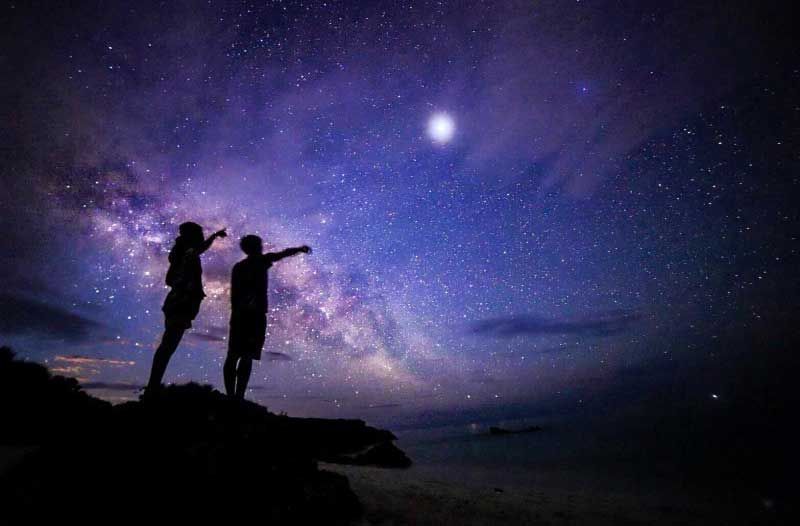 The Milky way and its countless stars ensure the Miyakojima sky is anything but dull on a clear day in August. Remember your time here with pen art picture manipulations!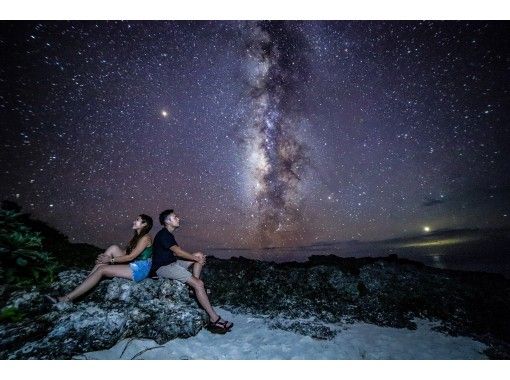 Miyakojima Starry Sky Photo Tour (Watch the Beautiful Night Sky and the Milky Way)
Miyakojima, Okinawa
15. Snorkeling Ebisu: Zebrafish say hello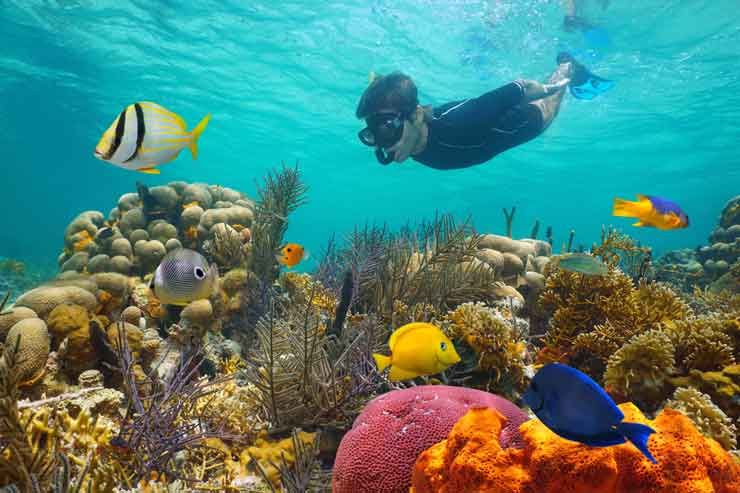 Snorkel with butterflyfish and zebrafish in Ebisu island, a place of bewildering geology that extends into the sea bed. The sunsets on the beautiful shores are just as amazing as the world underneath!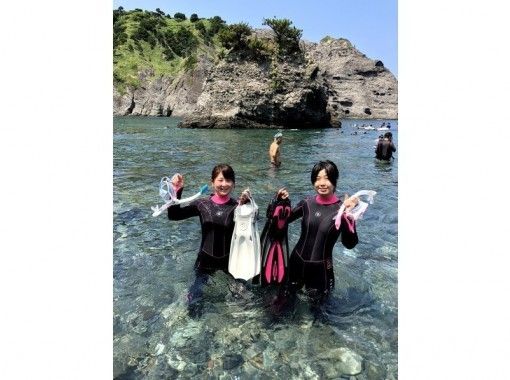 Ebisu Island Snorkeling Experience
Shimoda, Shizuoka
16. Underwater sea walking in Okinawa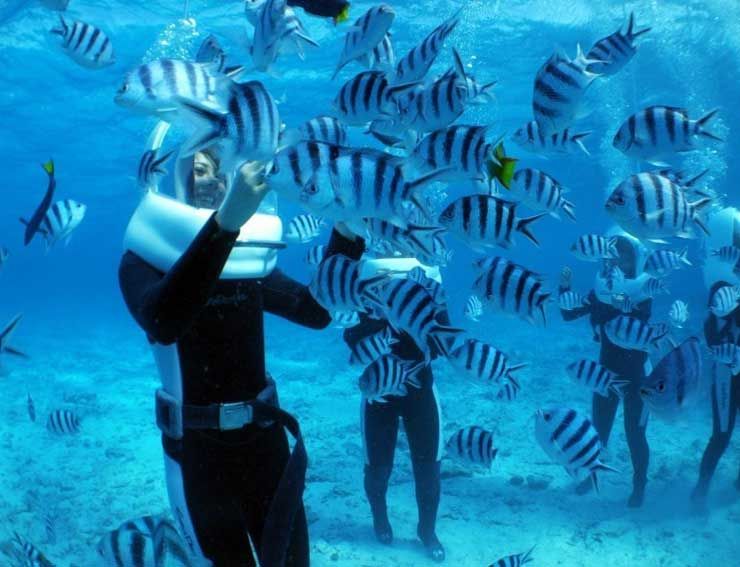 From adventures in the sky to attractions in the depths below it, an underwater sea walk in Okinawa makes for incredible stories. Tell friends how you walked past schools of black-and-white fish!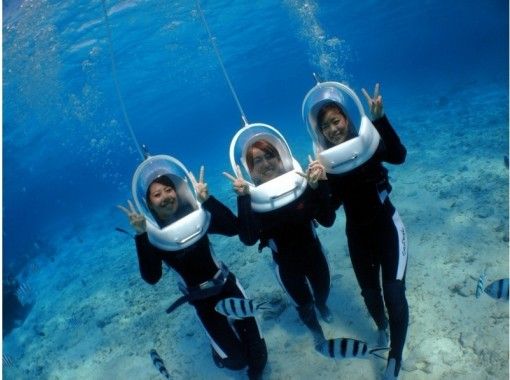 Walk Under the Water in Okinawa and Meet Cute and Unique Fish Species
Onna, Okinawa
17. Yanbaru island waterfall canyoning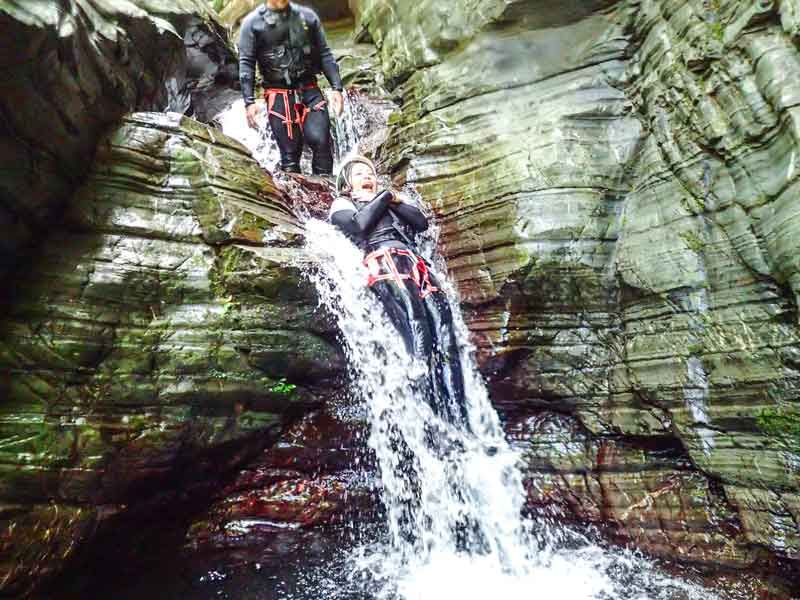 Ride Mother Nature's water slide in Yanbaru island, before canyoning up a waterfall and screaming your way to the finish line on a zip slide. Exhilarating fun is what this triple-threat delight is all about!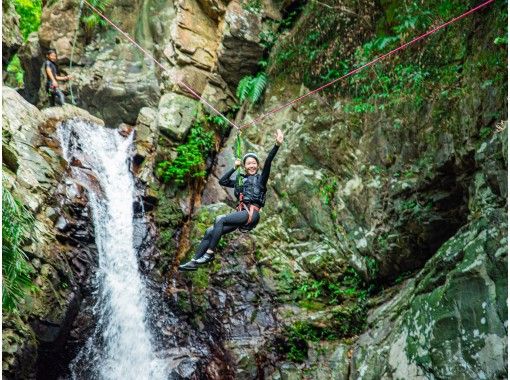 Extraordinary Canyoning Adventure in Okinawa: Ziplining, Waterfall Sliding, Climbing, and More!
Nago, Okinawa
18. All day fun in Ishigaki island: mangrove kayaking, SUP, snorkeling, and more!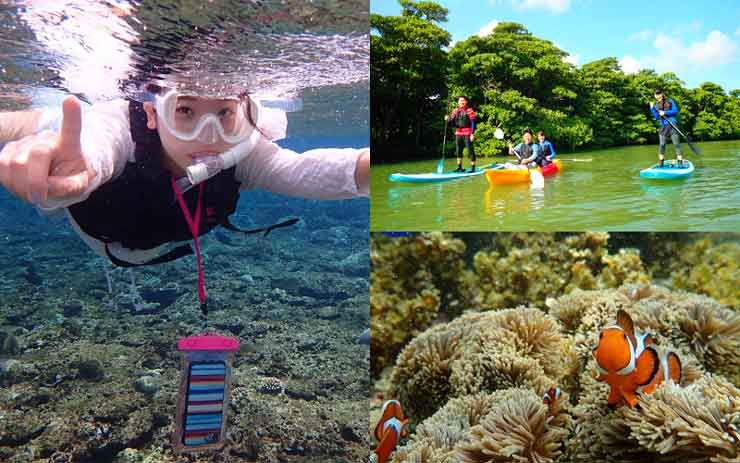 For many aquatic delights in one place, head over to idyllic Ishigaki island. The menu entails mangrove kayaks and SUPs, snorkeling in a blue cave, and an abundance of tomato clownfish!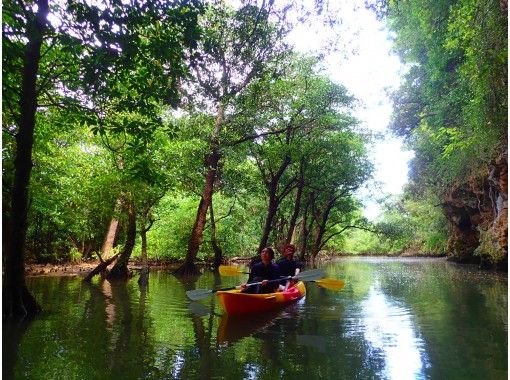 One-Day Package Tour to Enjoy the Beauty of Ishigaki Island! (The Tour Includes Mangrove Kayaking, Snorkeling, and SUP)
Misakicho, Ishigaki, Okinawa
19. Master fishing in Okinawa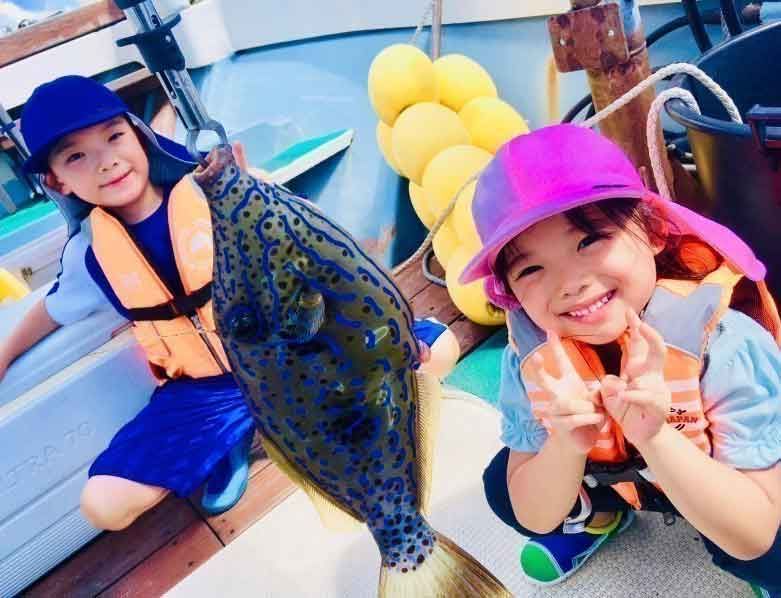 Learn the art of traditional Sabiki fishing on a fishing trip in Okinawa. You'll catch the famous Japanese horse mackerel, among others, and spend the day out at a beautiful sea with friends!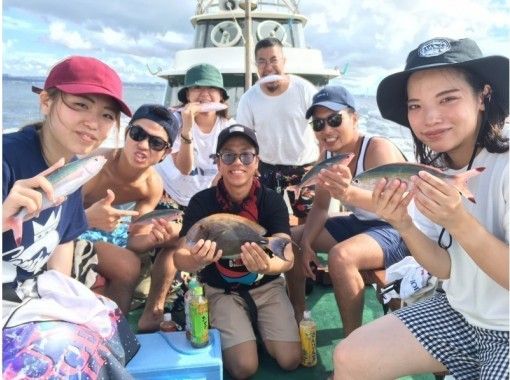 Half-Day Boat Fishing Experience Tour in Okinawa
Kadena, Okinawa
20. Ceramic classes to add flair to your home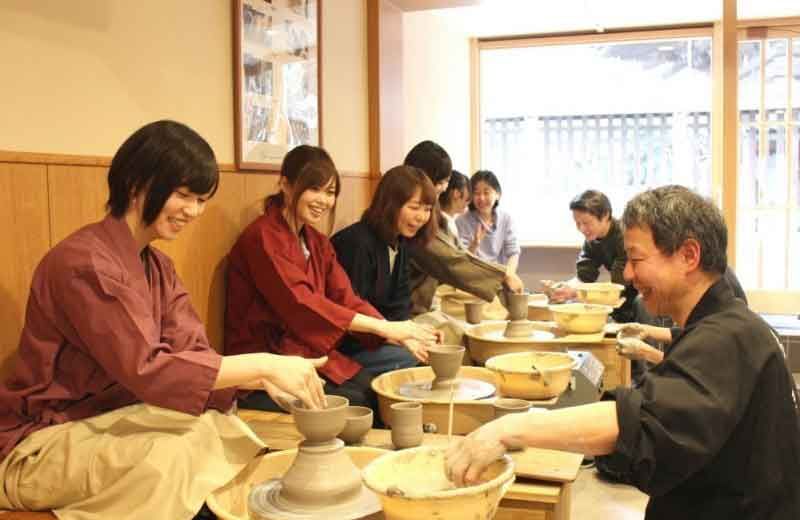 Molding beautiful cups and vessels on a pottery wheel is a fulfilling experience that calms the spirit. Get started on this ancient handicraft in a ceramic class in Kyoto!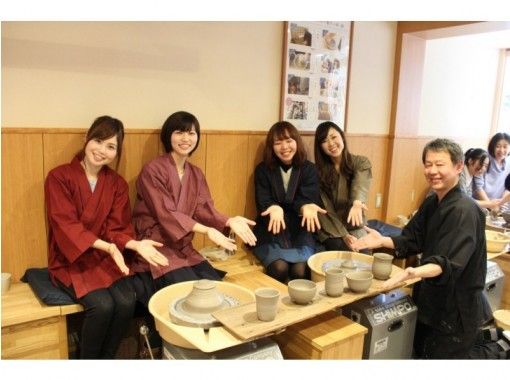 Beginner-Friendly Ceramic Pottery Workshop in Kyoto
Higashiyama ward, Kyoto