[Yamanaka] More fly board to Desc. 40 minutes experience course [am]
プランID:00994 提供:Marina Eighteen (marina eighteen)
8,000yen~​ ​(tax included)
大人1人あたりの料金
プランID :

00994
Yamanashi / Yamanakako, Oshino
Fly board (fly in the sky with hydraulic pressure)
スタート時間

Participating age

13 才~

Time required

Within one hour

ScheduleApril 23 to October 31, 2008
Assemble point Look in GoogleMap
Description​ ​
Attach the personal watercraft of the rear of the hose nozzle to about 17 meters, and fly in the air using the water pressure, it is a completely new sport that can be moved up and down left and right while maintaining a balance in the body.
Certainly on this occasion, try to experience the fly board at Lake Yamanaka.
Location excellent!
Lake Yamanaka surrounded by nature!
Fly board at the foot of Japan's Mount Fuji is exhilarating!
Women challenge rate, I'm actually high!
The low extremely dangerous degree of in marine sports, is a feature of fly board.
Beginners and, the woman, please challenge in comfort by all means! !
Of course, staff will firmly support!
Follow-up at a private boat!
Fly board is a sport enjoyed by only one person, but at the fly board a private boat, you can keep track! While cruising, you can visit and friends, boyfriend, fly board of your family.
※ Note: When you are outgoing vessel in the wake board, etc., please understand that it can not tour.
---
Information
Minimum number of people
1 人
Number of people who can book
1人〜
Schedule
April 23 to October 31, 2008
Assemble time
※ When the start time reservations, please fill in the time you wish to specify the column.

Up to 30 minutes before the start time
Because there is preparation, etc., in accordance with guidance, to 30 minutes before the departure time, please come to the pier.
Assemble point
Marina Eighteen
Yubinbango401-0502
Yamanashi Prefecture Minamitsuru-gun Yamanakako-mura plains 2274
Reservation deadline
Before 2 days
---
Regarding advance preparation
| | |
| --- | --- |
| About clothings and must-bring items | Swimwear, bath towels, beach sandals |
| About rental items | Board Ware, wet suit (500 yen), etc. |
---
Facility information
Changing room
toilet
shower
Hot spring
Locker
Hairdryer
Parking Lot
コンビニ
スーパー
---
Access and map
所在地
Yamanashi Prefecture Minamitsuru-gun Yamanakako-mura plains 2274
How to reach by train
Shinjuku → Otsuki → Fuji → plains
Train travel time: about 3 hours

※ from Fuji Station bus
※ center line, from Otsuki Please use the Fujikyuko Line
その他の方法でお越しの方
Shinjuku West Exit Bus Terminal → Lake Yamanaka end point → plain get off
The time required for high-speed bus: about 2 hours and 10 minutes
---
Price list
Basic charge
| | |
| --- | --- |
| Adult / person 8,000yen | 19 years old - |
| Child / person 8,000yen | 13-year-old to 18-year-old |
※Prices including all taxes.
※上記は基本料金になります。
※日程によって料金が異なる場合がございますので、日程を選択した後に表示される料金表をご覧ください。
---
---
お支払い・キャンセルに関して
About payment
It will be paid in the day of cash.
Payment method
Pre-card payment, the ways assigned by operators
About cancellation fee
Up to 3 days before: 100% of the indicated amount of money (for reservation cancellation of 7, 8, 9 May in)
Reservation cancellation up to 1 week before will be 50%.
Cancellation by operators.
There is a possibility of the discontinuation by the weather. (We will contact you in advance)
---
Other
| | |
| --- | --- |
| Matters require attention | Since the start time will be adjusted to your choice of customers, please tell in advance. |
| Other notices | Separately in any in for people of experience, insurance coverage (200 yen) there. |
みんなの体験談
参加日: 2016 年 09 月
Fly board (fly in the sky with hydraulic pressure)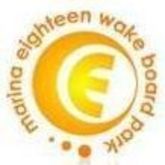 事業者からの返信コメント
ありがとうございました。

またのお越しをお待ちしております。.
カップル
ファミリー
友人と
ひとりで
ストレス解消
初挑戦
ステップアップ
8,000円~(税込)
大人 1 人 あたりの料金
| | |
| --- | --- |
| | スタート時間 |
| | Participating age13 才~ |
| | Time required Within one hour |
| | ScheduleApril 23 to October 31, 2008 |
| | Assemble point Look in GoogleMap |