Plan ID: 00094 Brought by:​ ​​ ​Honryudo
[Yamanashi Fujikawa] rafting experience in Japan's three major torrent! Half-day course
(3件の体験談)
6,700yen~​ ​(tax included)
Fee per adult
Plan ID:

00094

提供:
Yamanashi / bottom-Minobu Hayakawa
Rafting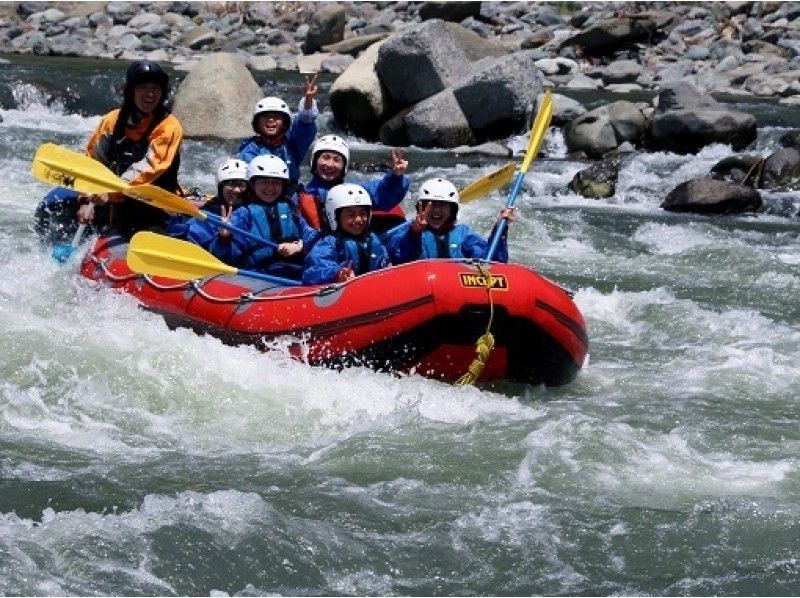 Starting time

09:00

13:30

10:00

Participating age

7 years old ~

Time required

2-3 hours

ScheduleApril 1, 2006 to November 30
Assemble point Look in GoogleMap
9人で車2台で行きました。場所は探しやすかったです。 施設にくつろげる共有スペースときれいな更衣室、トイレがありました。ウェートスーツと靴の用意もありました。基本的に、ホームページに書いてあるとおり、着替えと安全説明が終わったらスタート。スタッフさんがとても明るくて、優しくて、ユーモアがありました。面白いコンテンツもたくさん用意されていました。河自体は思ったほど激流でもなかったのですが。 終わった後は、ちゃんと暖かいシャワーがありました(外なので寒い日は少し厳しいかも)。写真もすぐにいただきました(200枚ほどでよい写真がたくさん撮れました)。 ちなみに、最後に近くの食堂でおいしいごはんを食べて帰りました。 とても楽しい一日が過ごせました!ありがとうございました!
Description​ ​
Takes about three and a half hours, it is a tour that you can enjoy plenty of rafting even half a day!
※ 4 ~ 9 months of the morning, 2 course of the afternoon, 10 to November will be held in one course of the morning.
Tour time about three and a half hours, play a lot!
Half-day duration of the course is about three and a half hours, is a tour that you can enjoy plenty of rafting even half a day!
Fuji Kawakami basin Honryudo will hold the tour has a wide width of the river, is it certain features of playing in the water can point a large number.
It is possible to challenge with confidence towards the rafting first experience is your soot.
Get the tour photo CD!
Tour guide staff will carry a waterproof camera, support staff from the land will aim a nice shot!
When the off guard, also one of the unexpected miracle can take ...! ?
Gift captured photos and burn it to a CD after the tour for each group! Please, firmly brought back memories ♪
Tour support of safety and peace of mind! !
Honryudo is a member of the RAJ (Institute rafting Association).
For where I am in safely enjoy the rafting tour, experienced staff according to the service provision obtained the approval by RAJ, it has been operating the tour.
Also, just in case of the situation, the staff attended a training-training such as first aid for the treatment of such lifesaving or injury, you have to retain their qualification. (SRT-1, MFA, lifesaving training Ⅰ)
Attractions of the plan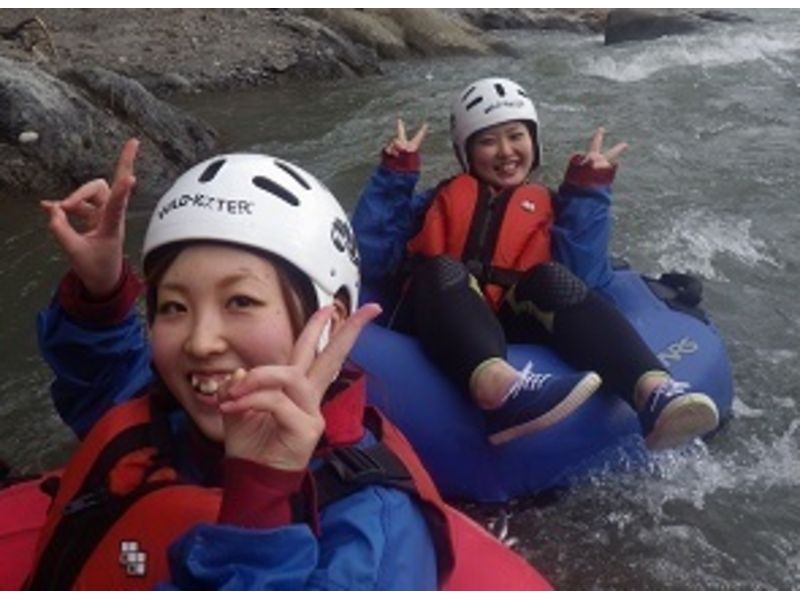 Play point is full! Tubing and body raft, point to play such as jump Lots ♪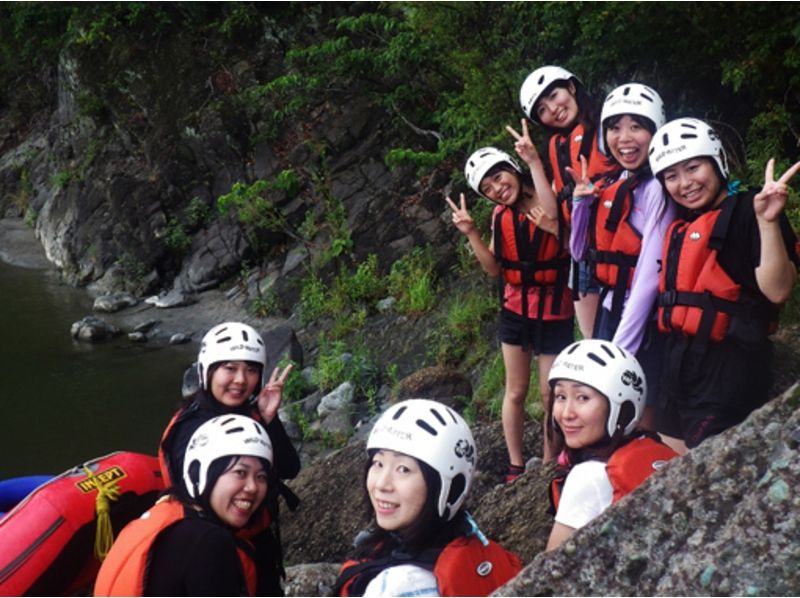 Sure to rise in the group ♪ It is possible to participate willingly also the first experience, each other friends, such as such as a couple, you can enjoy together with everyone ♪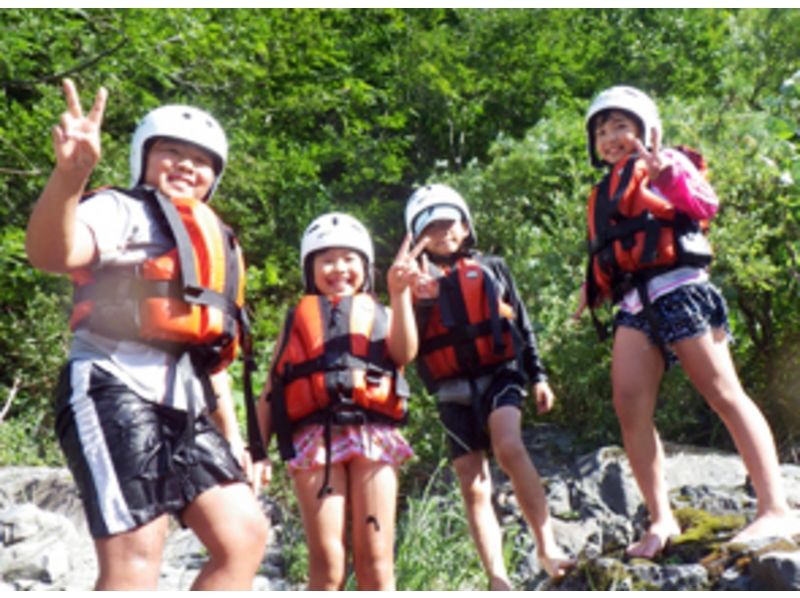 Also recommended participation in the family! Rafting tour is possible participation from more than primary school children! During the tour challenge point number! It may be seen the moment of growth of my child ... ♪
Information
Minimum number of people
2 people
Number of people who can book
1 person~
Schedule
April 1, 2006 to November 30
Assemble time
4月~9月⇒午前の部 9:00 / 午後の部 13:30
October to November ⇒ Morning 10:00

※ 4 ~ 9 months of the morning, 2 course of the afternoon, 10 to November will be held in one course of the morning.
Assemble point
Honryudo base
Located in a village called immediately from the "Hayakawa Town Hall," "medicine bag (not seen)."
Since the song hard to like is to understand a little road in the village, because it will guide us by phone on the road from the office, please contact us on the day.
Reservation deadline
Before 2 days
Regarding advance preparation
About clothings and must-bring items
It may be swimsuit, towel, wet shoes or sports sandals that can be fixed in the heel
About rental items
Life jacket, helmet, wet suit, etc.
※ rental shoes 1 pair of 300 yen (there is a limited number and size)
※ glasses band free rental (There is a limited number and size)
Facility information
Changing room
toilet
shower
Hot spring
Locker
Hairdryer
Parking Lot
convenience store
Supermarket
Access and map
Location
Yamanashi Prefecture minamikoma district Hayakawa-cho, Senzuwa 697 address
How to reach by car
About 1 hour and 15 minutes from the Chuo Expressway Kofu Minami IC, about one hour from Shintona Arashimizu IC, about 35 minutes from the central crossing road Masuho IC.
Please come with the aim of "Hayakawa Town Hall".
How to reach by train
■ Nearest station: about 20 minutes by car available from JR minobu line Hadakajima Station
■ JR minobu line minobu station → Hayakawa-cho, vans bus "Narada bound" → "Hayakawa Town Hall before" get off
※ There transfers to the nearest station, it must be reserved in advance
People who come by other means
■ JR Minobuenba Station Bus Take Hayakawa-cho "To Nara" → Get off at "Hayakawa-machi front office"
---
time schedule
09: 00
Assembled at Honkan-dori base · Receptionist
After arriving in Honryudo base, it makes the description with respect to the flow of the tour after the tour fee payment.
You will be asked to fill out to join written consent.

※ time of representation is the time of the case who participated in part of the morning.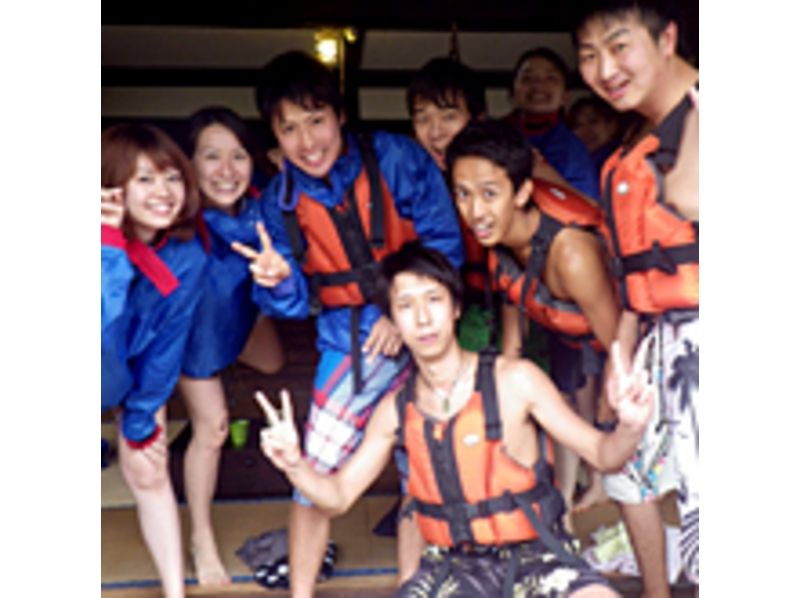 09: 20
Change of clothes
Since the first to give you a wet suit and spray jacket, I will wear from the top of the swimsuit at the locker room. Then you will be given a life jacket and helmet.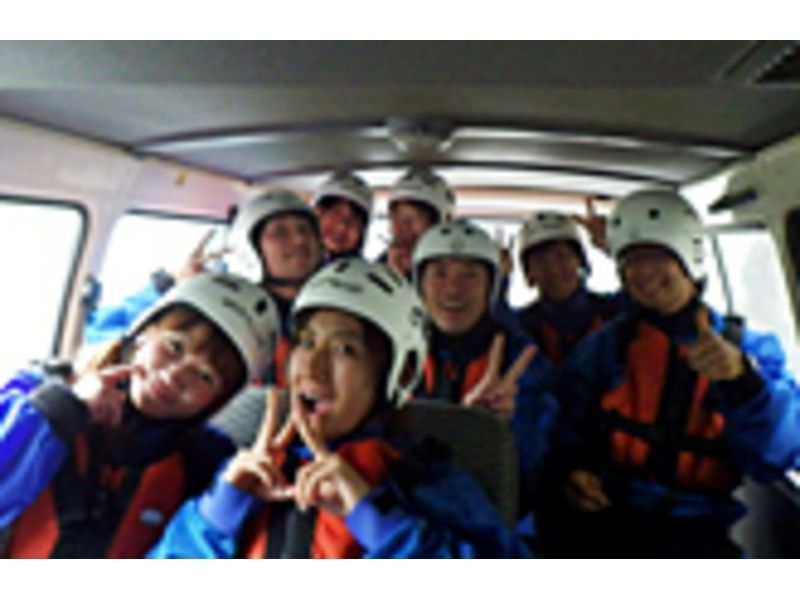 09: 40
Move to start point
Boarded the tour car, go to the start point.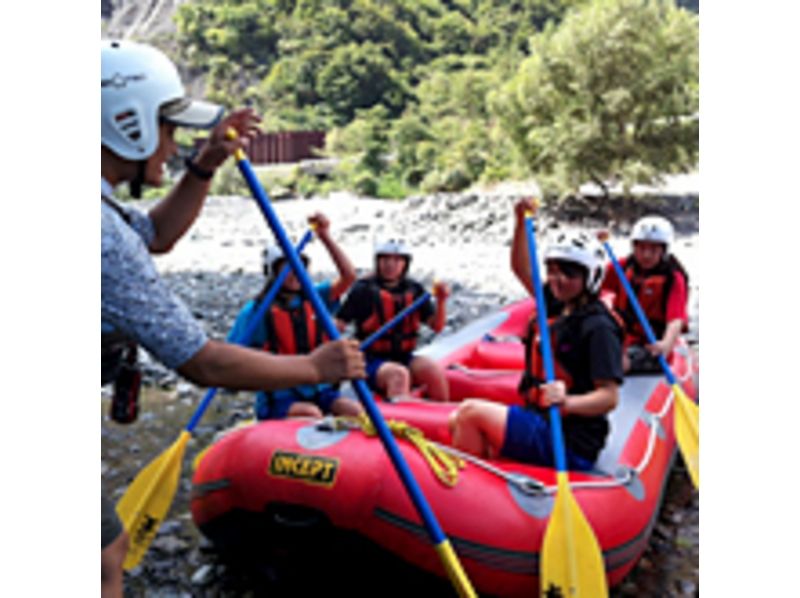 10: 00
Safety Talk
After arriving to the start point, it will make the first in safety training. We lecture the paddle of rowing styles and how to swim.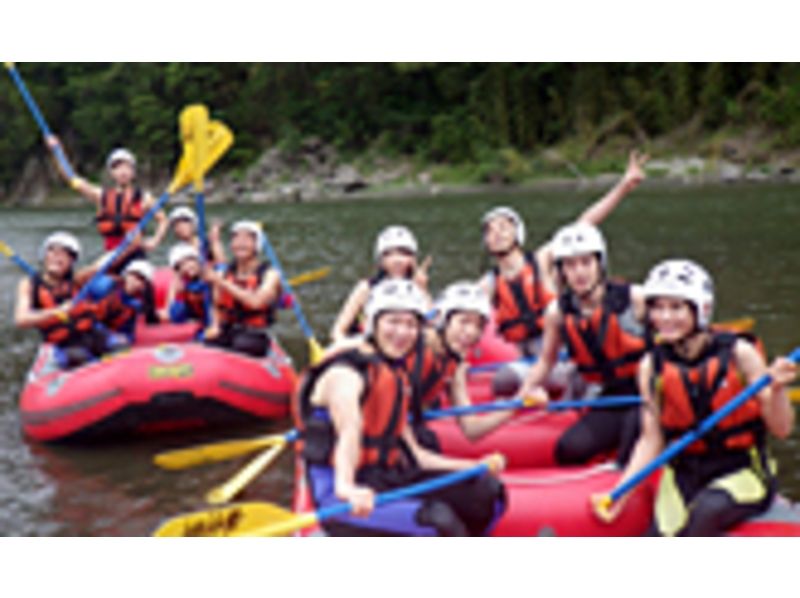 10: 15
Tour start!
Finally rafting start!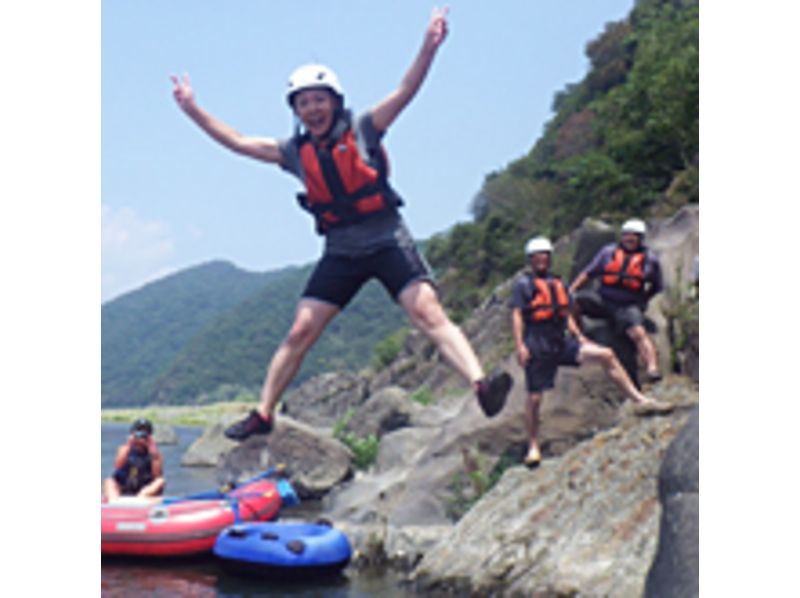 Dive - ventured to Fujikawa! !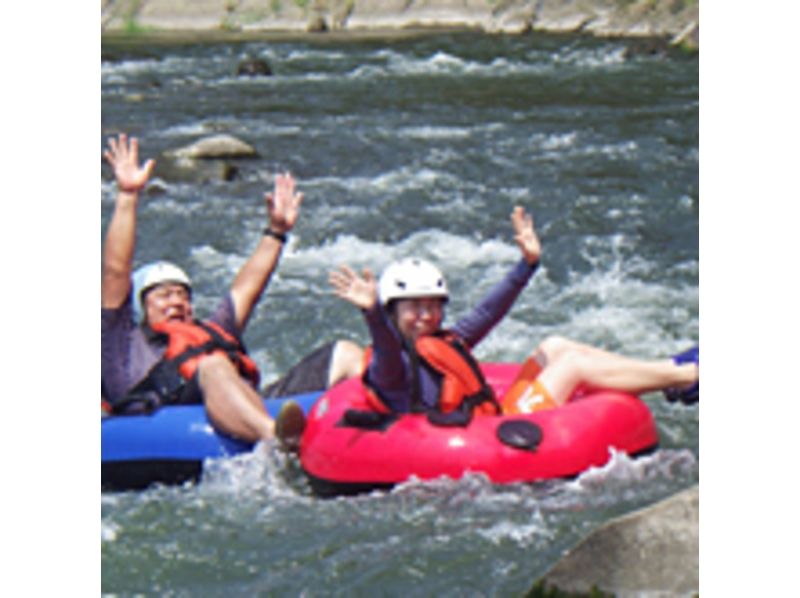 ♪ Also play in the middle of a point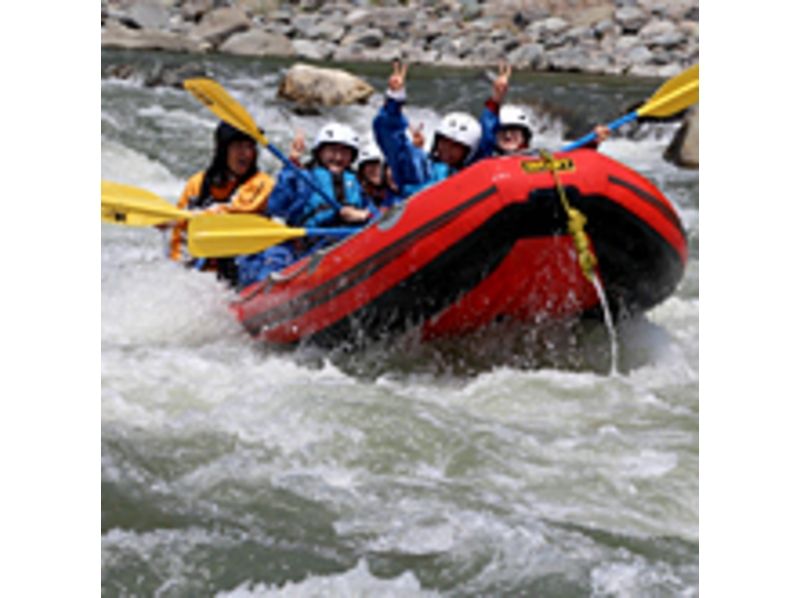 Clear the rapids points! !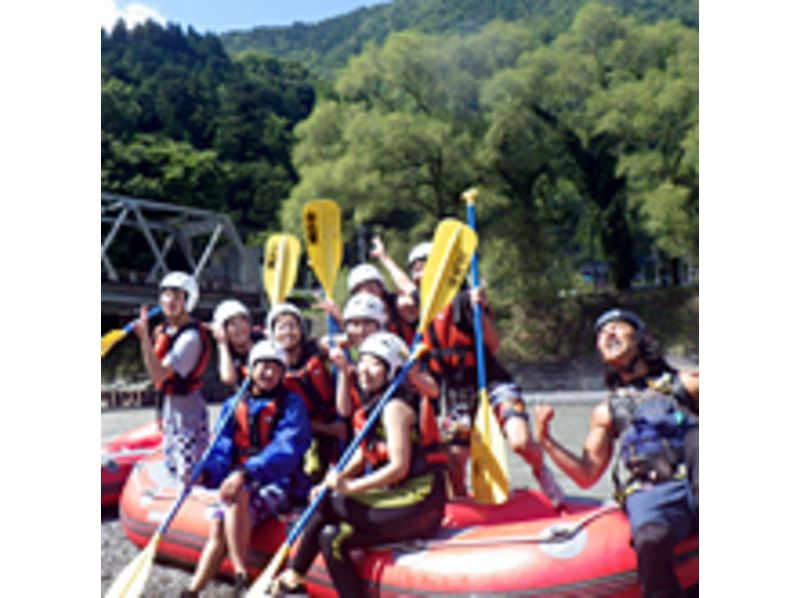 12: 15
goal!
goal! ! Cheers for good work was was ~!
We boarded the tour car, to return to the Honryudo base.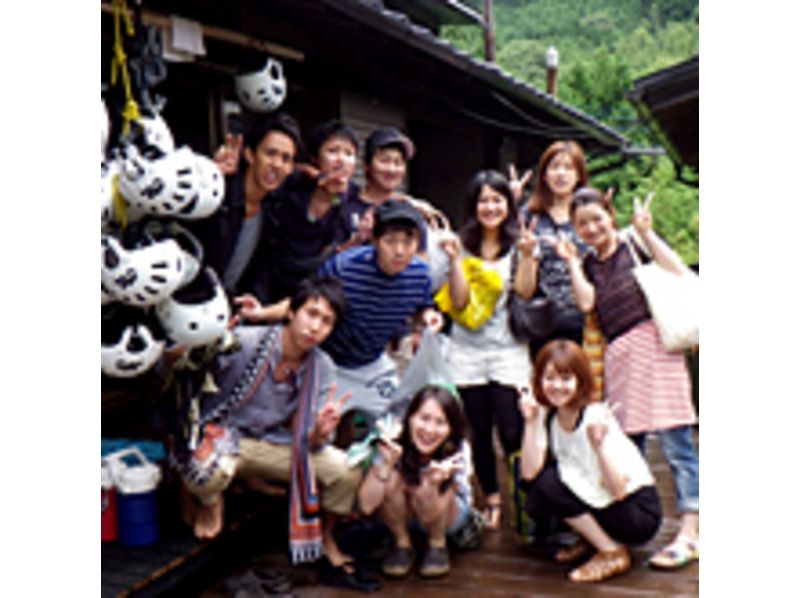 12: 50
Clothed on the base, dissolved
After the change of clothes at the base, it will be disbanded. There is also a hot spring facilities in the surrounding area!
---
Price
Basic charge
| | |
| --- | --- |
| Adult / per person 6,700yen | 7-year-old - |
※Prices including all taxes.
※The above is the basic charge.
※Prices may vary depending on the schedule, so please see the price list displayed after selecting the schedule.
| | |
| --- | --- |
| Included in price | Equipment rental (life jacket, helmet, wet suit, etc.), guide fees and insurance premiums |
---
About payment / cancellation
| | |
| --- | --- |
| About payment | 本流堂到着後、ベースにて受付を行う際に現金支払いでお願いいたします。 また、参加されるグループでまとめてのお支払いをお願いいたします。 |
| Payment method | The payment method specified by the operator. |
| About cancellation fee | ツアー参加日一週間前より下記キャンセル料が発生致しますので、ご了承ください。 キャンセルする際には必ずご連絡頂けますようお願い致します。 振込先をご連絡致しますので、そちらにご入金をお願いする形となります。 開催日の一週間~2日前…ツアー参加料金の25% 開催日の前日…ツアー参加料金の50% 開催日の当日…ツアー参加料金の100% |
| Cancellation by operators. | 基本的には雨天決行です。ですが、警報が発令されるほどの悪天候や、規定を超える水量が観測された場合など、運行規定に基づき主催者が安全にツアーを催行することが難しいと判断した場合には、中止とさせていただく場合がございます。 その場合、お客様とご相談の上、前日の夜か当日の朝にご連絡させていただきます。ご了承ください。 また、主催者側でツアー中止の判断をした場合には、キャンセル料は発生いたしません。 |
Other
Matters require attention
[Participation condition] elementary school more than a healthy person
※ bad physical condition, who are injured, those who have been more or drinking during pregnancy can not participate in the tour.
Other notices
In later October tour, (integrate the morning and afternoon, 10 o'clock set) one by one day to hold it will be considered as
Everyone's experiences
I went with two cars for 9 people. The place was easy to find.
There was a shared space to relax at the facility, a clean changing room, and a toilet. There was preparation of weight suit and shoes. Basically, as it is written on the homepage, start changing after changing clothes and safety. The staff was very bright, gentle, and humorous. Many funny contents were also prepared. The river itself was not as torrent as I thought.
After finishing, there was a warm shower properly (it may be a little bit cold on the outside as it is outside). I got some pictures soon (About 200 photos were good and I got a lot of good pictures).
By the way, at last I ate a delicious meal in the nearby dining room and went home.
I had a very enjoyable day! Thank you very much!
Joined date: June, 2017
Rafting
You can also enjoy enough in the rain.
Participation date: September 2016
Rafting
Rafting, it was fun!
Everyone went to bed early at night because of the tiredness I played all day.
Of course I enjoyed rafting and descending down the river,
It was pleasant feeling that the water play floating on the river also returned to her childhood.
It was a great satisfying day! It is!
Joined date: July 2014
Rafting
family
And friends
alone
Stress relief
First try
6,700円~(税込)
Fee per adult
(3件の体験談)
Included in price
Equipment rental (life jacket, helmet, wet suit, etc.), guide fees and insurance premiums
When you book this plan 62 pt I will save it!
| | |
| --- | --- |
| | Starting time 09:00 13:30 10:00 |
| | Participating age7 years old ~ |
| | Time required 2-3 hours |
| | ScheduleApril 1, 2006 to November 30 |
| | Assemble point Look in GoogleMap |