Let's enjoy snowshoing! !
[Hokkaido Tokachi] happy Onsen ♪ snowshoeing experience! (Half-day course)
プランID:02221 提供:Guidelines Outdoor Club
6,500yen~​ ​(tax included)
大人1人あたりの料金
プランID :

02221
Hokkaido / Furano-Biei Tomamu
Snowshoe
Transfer Yes
子供参加可
自然満喫リラックス派
ファミリーで楽しむ派
Starting time

09:00

14:00

Participating age

8 才~

Time required

2-3 hours

ScheduleThere is changed by the snow situation
Assemble point Look in GoogleMap
Description​ ​
Daisetsuzan called Hokkaido roof. Wearing snowshoes, stroll leisurely the virgin forest that spreads out fluffy for powder snow of Hokkaido unique ♪
Or find the footprints of drawn on the snow of the campus animal, or impressed by the snow beauty of, or try to run not just walk, let's feel in the five senses or ... nature of power try Nekkoroga'! !
Even 100% of the Tokachi Dakeonsen to ♪ mind flowed over source after he played a lot in the snow is also healed the body.
♪ would be healed at 100% of the Tokachi Dakeonsen sink over source
After playing a lot in the snow, the source over flowing 100% of Tokachi to Dakeonsen. Body will also be healed heart ♪ I
Choice a course guide to fit the experience possible ♪ strength from 8 years old!
Since the guide to fit the physical strength will chose the course, please join us in peace also in women in children 8 years old.
There is free pick-up from Furano city!
Furano city, Furano Ski peripheral, Nakafuranoshigaichi, Kamifurano
We have free transportation from the city center. If you wish, please let us know your desired location (such as a room name) at the time of your application.
---
Attractions of the plan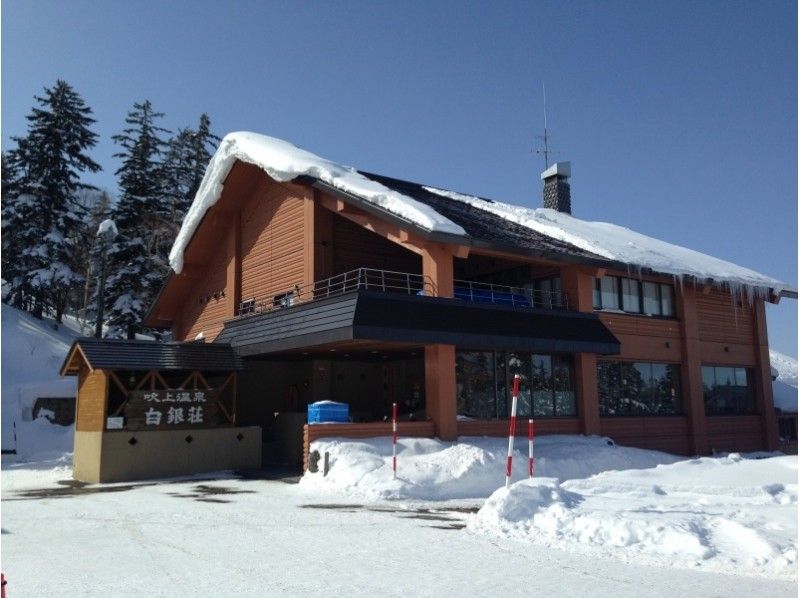 Withholding over flowing 100% of the Tokachi Onsen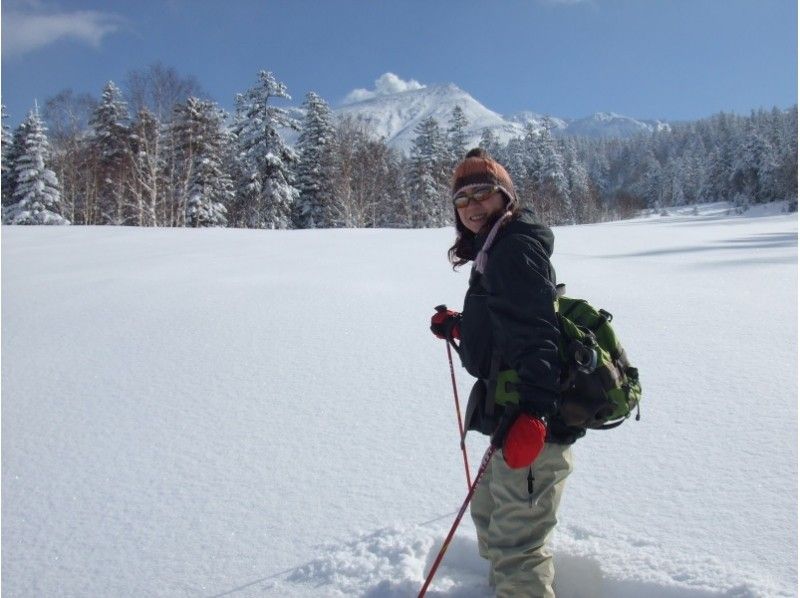 Primeval forest fluffy of powder snow of Hokkaido unique spread
---
Information
Minimum number of people
1 人
Number of people who can book
2人〜15人
Schedule
There is changed by the snow situation
Assemble time
<午前> 8:50(ツアー時間:9:00‐11:30)
<Afternoon> 13:50 (Tour Time: 2:00 p.m. to 4:30 p.m.)

※ If the likely delay in the set time please contact us always. I will correspond by the situation, but the tour late in the basic set time
 参加いただけない場合はキャンセル料(100%)を請求させていただきます。ご了承下さい。
※ We ask that you have done is such as restroom, changing clothes before the set (winter Wear).
Assemble point
Local set: Tokachi Dakeonsen Silver Zhuang (Address: Hokkaido Sorachi District kamifurano Fukiage Onsen)
Reservation deadline
Before 2 days
---
Regarding advance preparation
About clothings and must-bring items
1, ski snowboard wear (warm and waterproof warmth of a dress)
2, winter snow boots (that there is a waterproof boots type of ankle is hidden. Sneakers are not allowed.)
3, protection against cold, such as gloves, hats
4, towel for when bathing, changing clothes

Pay rental of Wear-winter snow boots ※
About rental items
▼ paid rental
Cold weather Wear (top and bottom set · 120cm ~ XXL): 1 wearing 500 yen
Cold weather snow boots (18cm ~ 30cm): 1 foot 300 yen
Hat gloves: each 200 yen
---
Facility information
Changing room
toilet
shower
Hot spring
Locker
Hairdryer
Parking Lot
コンビニ
スーパー
---
Access and map
所在地
Hokkaido Sorachi District kamifurano Fukiage Onsen
How to reach by car
About 25 minutes by car from JR Kamifurano Station
About from Hokkaidō Expressway Asahikawa Takasu IC 65km
How to reach by train
· Please use "Kamifurano Station". ※ Pick up time is scheduled for AM course 8: 20, PM course 13: 20. JR 's operation time may be delayed depending on the weather, so please come with a margin in the meeting time.
---
time schedule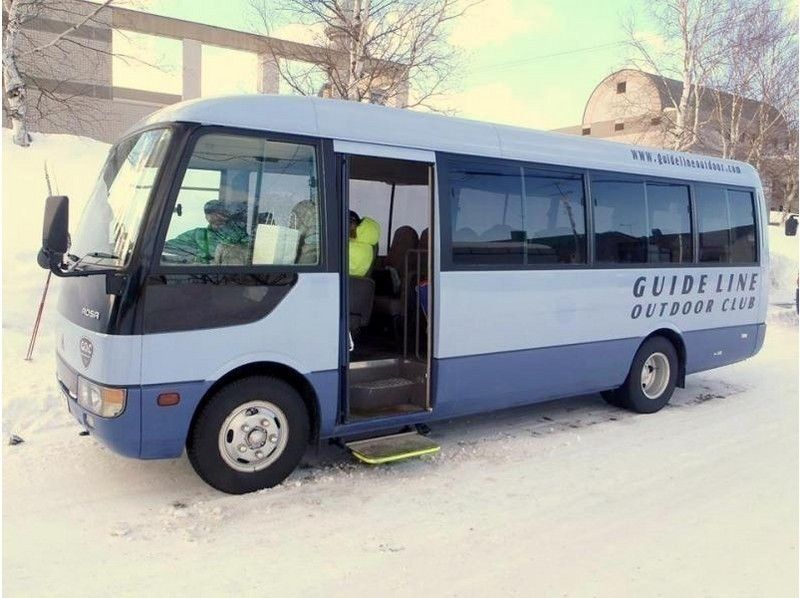 8:00/13:00  富良野市街地・富良野スキー場周辺・中富良野市街地・上富良野駅周辺から無料送迎致します。 ご希望の方はお申込みの際にご希望場所(ホテル名など)をお知らせ下さい。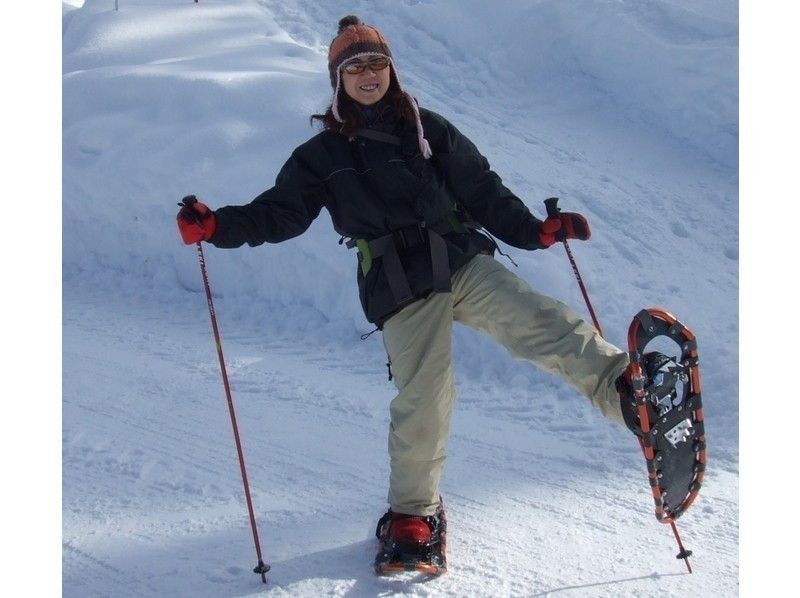 白銀荘に集合・用具合わせ
8:50/13:50  ※天候・道路状況によって到着時間は多少前後します。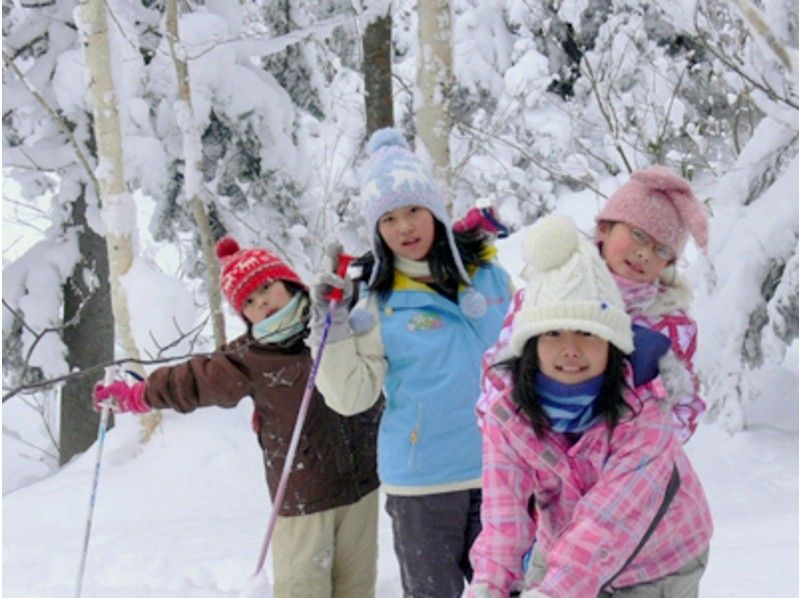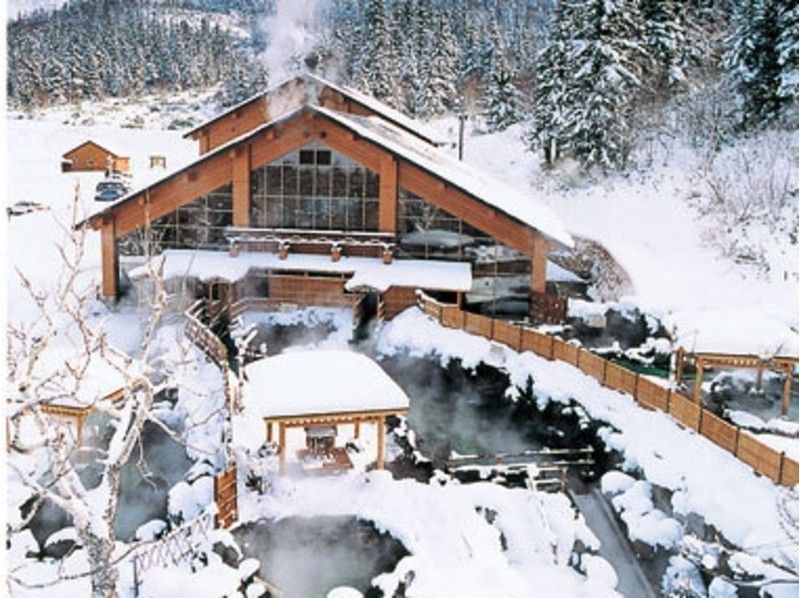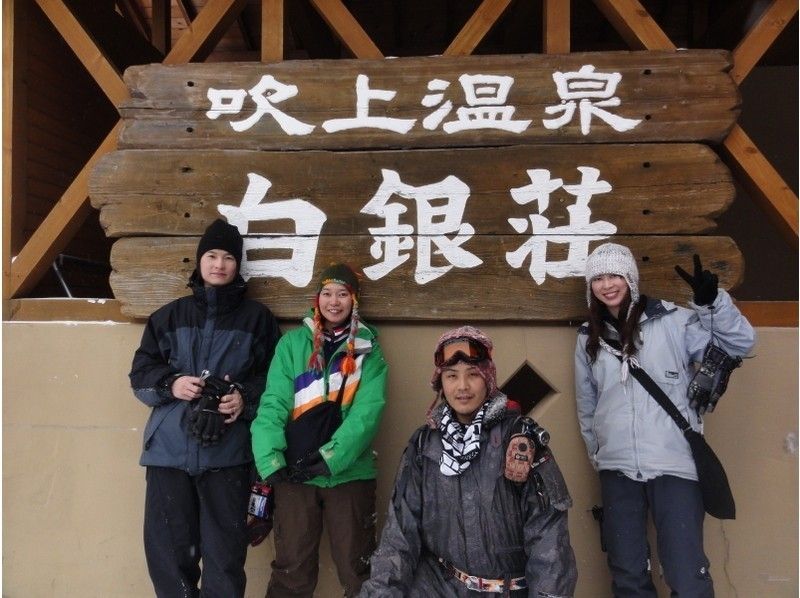 11:30/16:30 ※富良野市内までは約1時間程度かかります。天候・道路状況によって到着時間が  多少前後しますので、バスや電車をご利用のお客様はお時間に余裕もってご利用下さい。
---
Price list
Basic charge
| | |
| --- | --- |
| Adult / person 6,500yen | 13 years old - (more than junior high school students) |
| Child / person 5,400yen | 8-year-old to 12-year-old |
※Prices including all taxes.
※上記は基本料金になります。
※日程によって料金が異なる場合がございますので、日程を選択した後に表示される料金表をご覧ください。
---
---
お支払い・キャンセルに関して
About payment
Please pay in cash at the local
Payment method
The payment method specified by the operator.
About cancellation fee
If it is canceled by the convenience of our customers, we received a cancellation fee.
• 4 days to 2 days before: 30% of the participation fee
- The day before: 50% of the participation fee
- On the day: 100% of the entry fee
Cancellation by operators.
- By bad weather and natural conditions of the day, there might be in the guide of the judgment becomes "Stop". In the case of discontinuation will contact you to the customer's mobile phone to "to set one hour before". Since the case of a holding does not we will contact you, Uneasy Please confirm by telephone the day before the experience.
---
Other
Matters require attention
- Operates number of people 2 people to 15 people (small groups .15 people for groups of more than like, please contact us.)
And participation age 8 years of age or older.
Other notices
※ I try always to update to the latest situation about the vacancy situation, but if you've become a packed overlap your application, there is also a case where I am allowed to ask for changes such as dates and time. please note that.
みんなの体験談
There are no reviews yet
6,500円~(税込)
大人 1 人 あたりの料金
Included in price
Guide charges, hot spring bathing fee, snowshoe rental charges, consumption tax and insurance fee
| | |
| --- | --- |
| | Starting time 09:00 14:00 |
| | Participating age8 才~ |
| | Time required 2-3 hours |
| | ScheduleThere is changed by the snow situation |
| | Assemble point Look in GoogleMap |