【Okinawa · Ishigakijima】 Boat Charter (charter · 1 day course · 6 hours)
【Okinawa · Ishigakijima】 Boat Charter (charter · 1 day course · 6 hours)
Plan ID:

19719

Provided by:​ ​​ ​Sea chan Ishigakijima
100,000Yen ~ (tax included)
Charged (up to 10 people) 1 boat · Fee per day
Meal
Transfer Yes
1 person participation Allowed
Charter Allowed
Operation available - rain or shine
Children can join
Active refreshing
Nature fullness relaxing school
Families enjoying family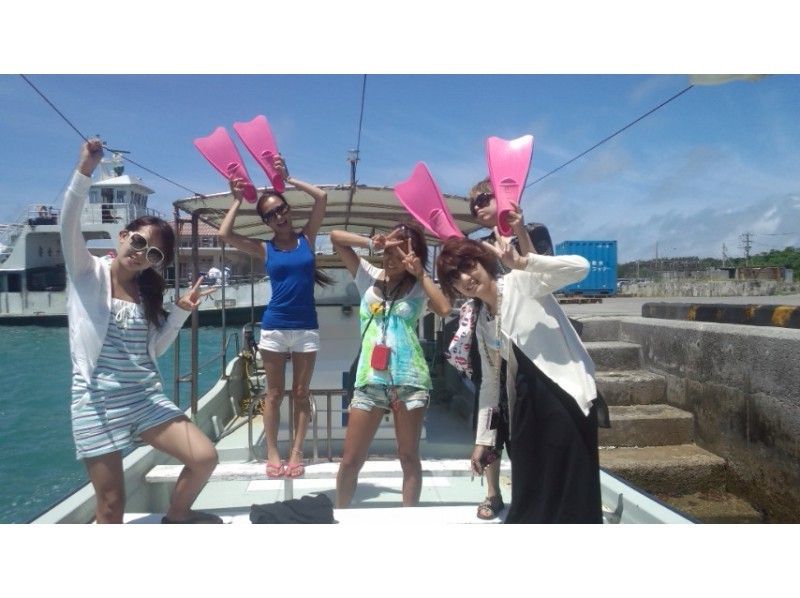 Starting time

08:45

Participating age

Age 0 ~

Time required

On the day more than 6 hours

ScheduleNovember - December
Assemble point Watch on GoogleMap
There are no story stories of this plan yet
Description of plan
It is a course to enjoy the sea of ​​Yaeyama by renting a boat on the whole day ☆
If you divide by everyone, it is a great plan that will be cheaper than regular course.

It is a plan that can be used "on that day when you arrive" on that day.

With this plan you do not have to worry about other customers, let's enjoy your own Yaeyama time!
Please enjoy the luxurious time you can not taste with the ♪
☆ With a charter a day, ☆ our original plan ☆
Graduation trip · Girls trip · Employee trip · Family · Popular with couple rich ♪
I enjoyed the sea in Yaeyama alone.
Let's enjoy a special time that can be done because it is a lapse.
Enhanced option
If you want stimulation, use marine jet (water bike) as an option, surely double the fun!

A thrill swayed by a toe-in tube!
A thrill that is shaken off by a marine jet!
Why do not you experience the thrills you do not understand without trying? !
Attractions of the plan

Full charter! ♪ lots of cheap couples and family ♪ luxuriously for employee trips or groups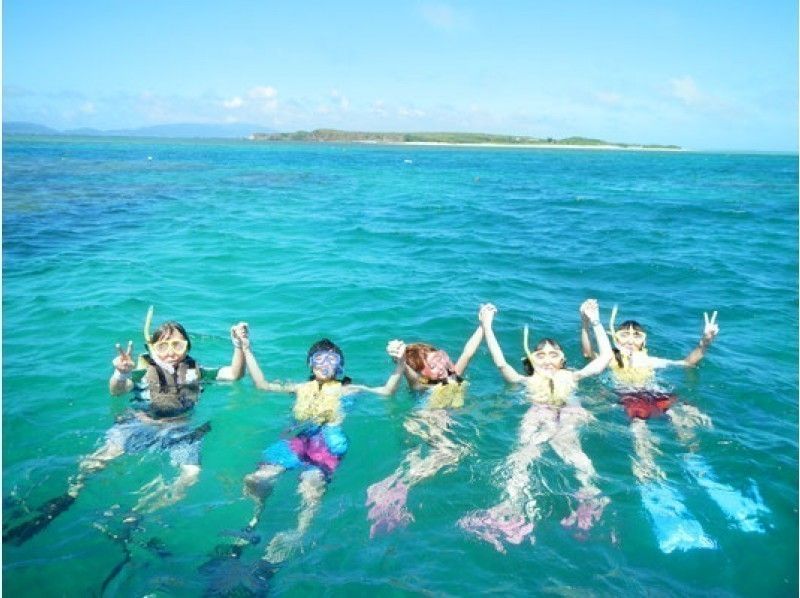 Snorkel lesson included!

jet ski

To the place I want to go
Information
Minimum number of people
1 person
Number of people who can book
1 to 20 people
Schedule
November - December
Start time
8:45
※ 9: 00 ~ Departure is possible.
Assemble point
"Hotel Toyoko Inn former assembly"
3-2-12 Hamasaki-cho, Ishigaki-shi, Okinawa Prefecture

※ You can use the transfer (Ishigaki city area only).
Reservation deadline
The day before until 16:59
Advance preparation
Clothings and must-bring items
Please join us with swimming cloths, such as swimwear, in good shape even if wet.
Bring towels, drinks, cameras, cash, sandals, etc.
※ If you have difficulty preparing sandals and bath towels, please offer in advance. We will prepare.
Please bring sunglasses, sunscreen, sickness etc as necessary.

About rental items
Snorkel equipment rental fee is included in the plan price.
Paid option: Marinjet rental ¥ 70,000 / day
Facility information
Changing room
Restroom
shower
Hot spring
Locker
Hairdryer
Parking Lot
convenience store/
supermarket
Access and map
Location
Okinawa Prefecture 3-2-12 Hamazaki-cho, Ishigaki-shi To the top of Toyoko Inn Ishigakijima (the road on the other side of the hotel)
How to reach by car
About 30 minutes from Ishigaki Airport
Others
Customers wishing to transfer will be picking you up at the accommodation hotel
※ Some areas can not be picked up
About price
Basic charge
Private charter (up to 10 people) / boat / day
100,000
yen
Private charter (up to 15 people) / boat / day
140,000
yen
Private charter (up to 20 people) / boat / day
180,000
yen
Option fee
| | |
| --- | --- |
| Maringet rental / platform / day 70,000yen | |
※Prices including all taxes.
※ This is the basic charge.
* Prices may vary depending on the schedule, so please see the price list displayed after selecting the date.
Included in price
Boarding fee, guide fee, insurance fee, water, snorkel equipment rental fee, consumption tax
Lunch, Orion beer, various alcohol, soft drinks, transfer
Sea chan List of handling plans of Ishigakijima
A plan that the people who saw this plan often see
About payment / cancellation
About payment
Please pay in cash on the day
Payment method
The ways assigned by operators.
Indication on Specified Commercial Transactions Law
Indication on Specified Commercial Transactions Law
About cancellation fee
Please note that the following cancellation fee will be charged if canceled.
The day before: 50%
Cancellation on that day: 100%
Cancellation by operators.
* Weather defect, please understand that we may cancel the tour and change.
Others
Matters require attention
※ I ask for no fishing.
※ Other guests are also available, so please minimize baggage.
※ It may be abruptly aborted due to the weather of the day.
※ Phantom Island landing tour, evening coral reef snorkel tour costs 500 yen per person transfer.
※ It may be postponed or canceled due to breakdown etc on the day. (In that case, you can not compensate for the damages you will incur.)
※ When you cancel or change the event, we will contact you by e-mail or phone the day before or the same day.
※ Please join only those who are healthy with both physical and mental health, and who can do health management at your own risk.
※ Please behave under the supervision of the staff, understand the danger and act.
※ Please swim within the reach of monitoring.
※ If you feel sickness of your physical condition, declare it immediately to the staff and take responsible actions for the safety of other participants.
Other notices
* Epilepsy people can not participate.
* Injuries and accidents other than during navigation are the responsibility of the customer himself, so please do not touch the objects in the ocean.
※ 16 o'clock earlier than the previous day 16 o'clock cancellation fee 50% cancellation fee 100% after 16 o'clock the previous day.
---
Everyone's experiences
There are no reviews yet
100,000円~(税込)
Charged (up to 10 people) 1 boat · Fee per day
Included in price
Boarding fee, guide fee, insurance fee, water, snorkel equipment rental fee, consumption tax
Lunch, Orion beer, various alcohol, soft drinks, transfer
When you book this plan 925 pt I will save it!
Starting time 08:45
Participating ageAge 0 ~
Time required On the day more than 6 hours
Experience time: 6 hours * Time and travel time will change depending on the low tide of the tide and wave situation.
ScheduleNovember - December
Assemble point Watch on GoogleMap