A big adventure in Fuji's trees! Exploring the mysterious forest cave ~ To the world of ice ~
During a discount campaign! Now "Fuji Scenic Yu Yurari" Special Izumi Discount Ticket Gift (Up to 500 yen discount).
A big adventure in Fuji's trees! Exploring the mysterious forest cave ~ To the world of ice ~
Plan ID:

19104

Provided by:​ ​​ ​THE HIGHEST PEAK
6,480Yen ~ (tax included)
5,900 yen~ sale
Adult (junior high school student and above) Price per person
Empty-handed
Pick-up available
Solo participant​ ​
Charter Allowed
Available - rain or shine
Children admitted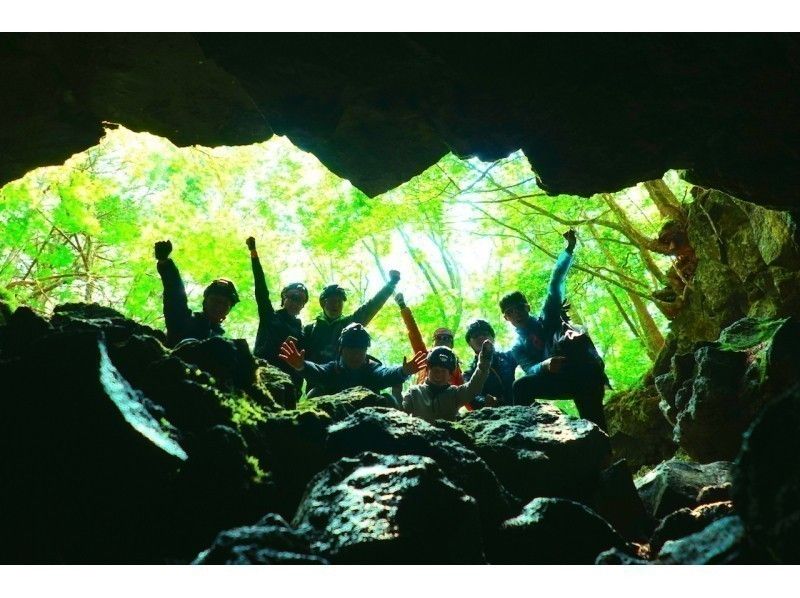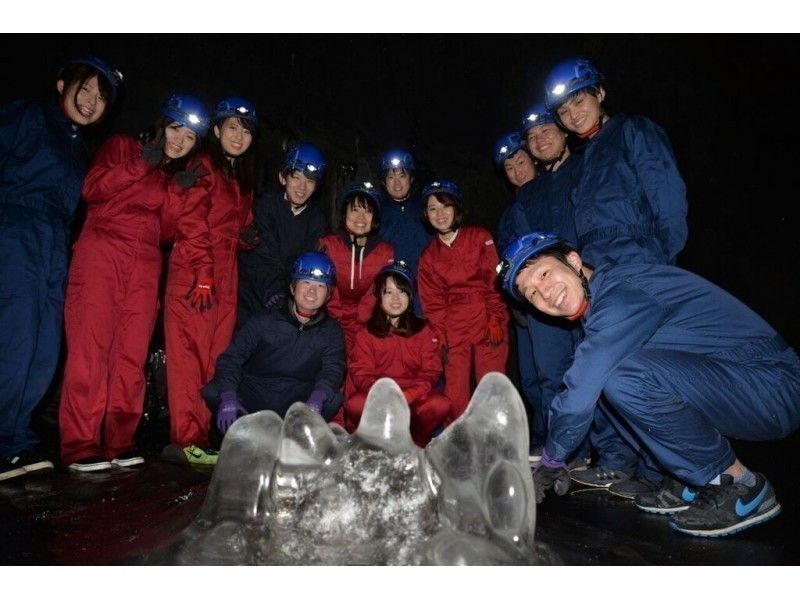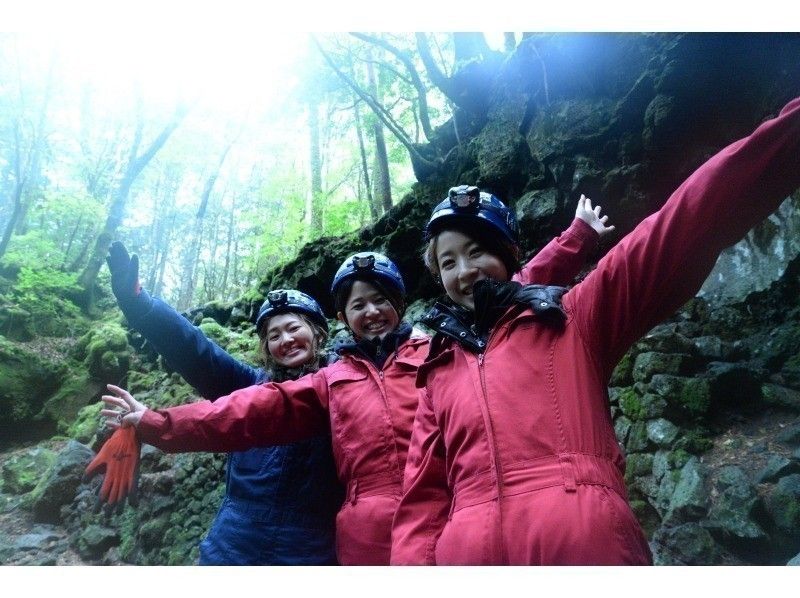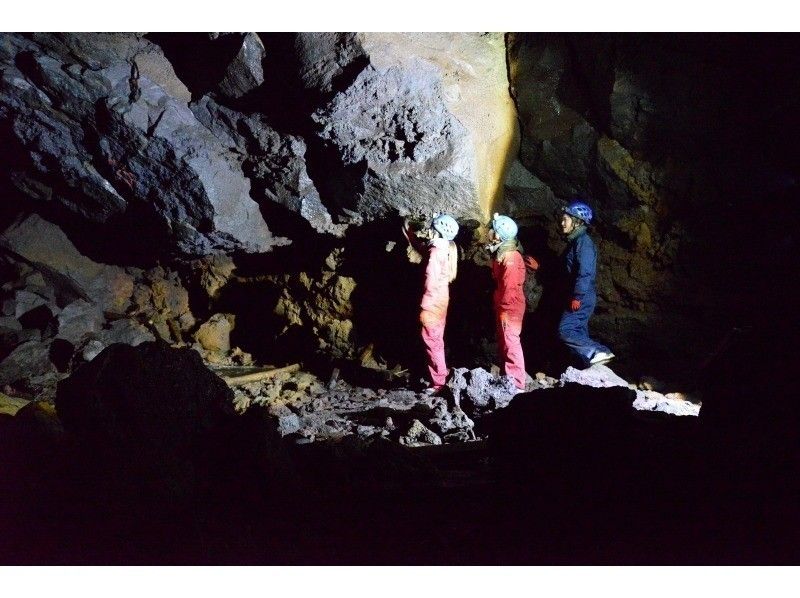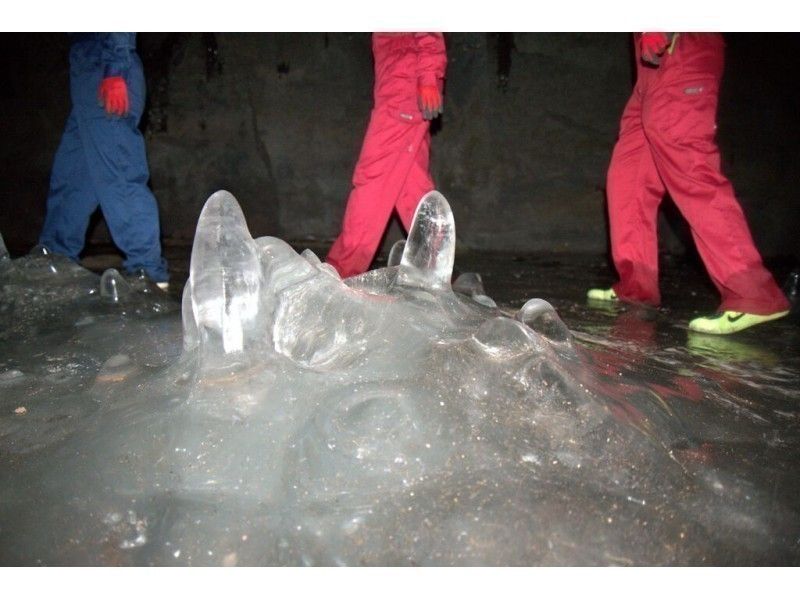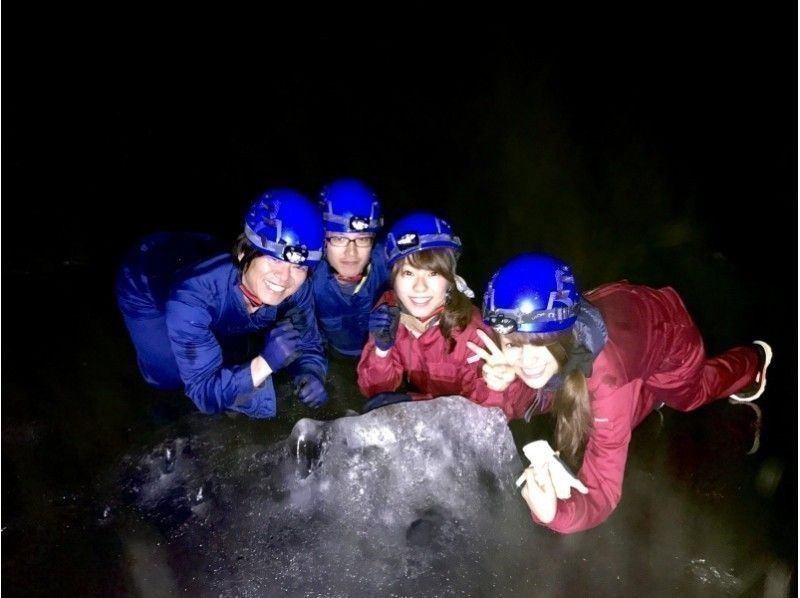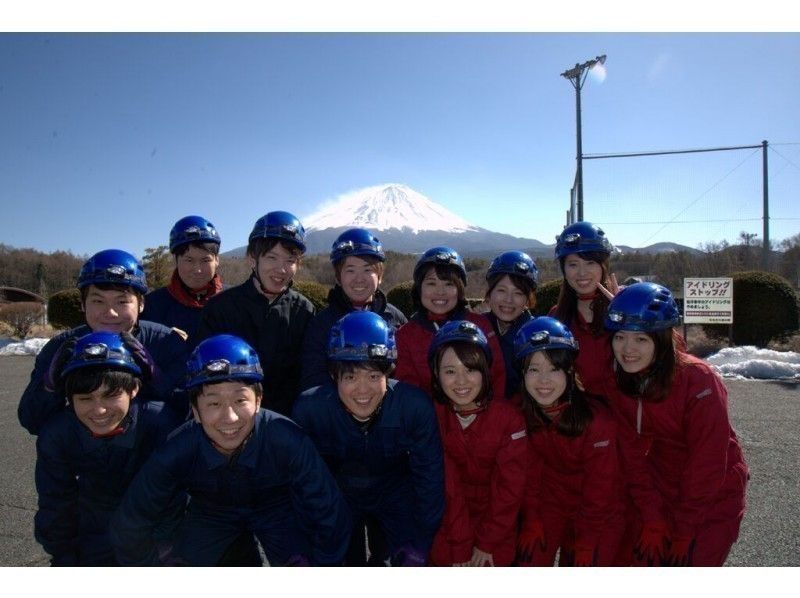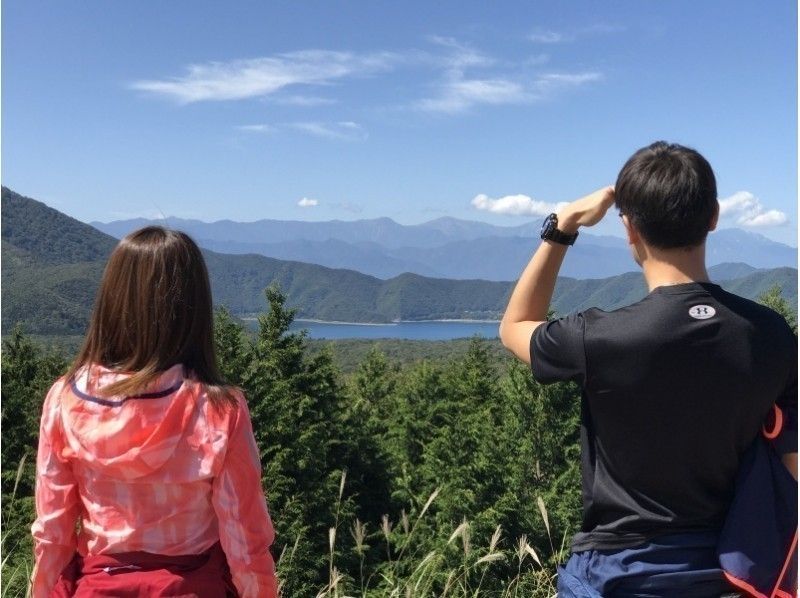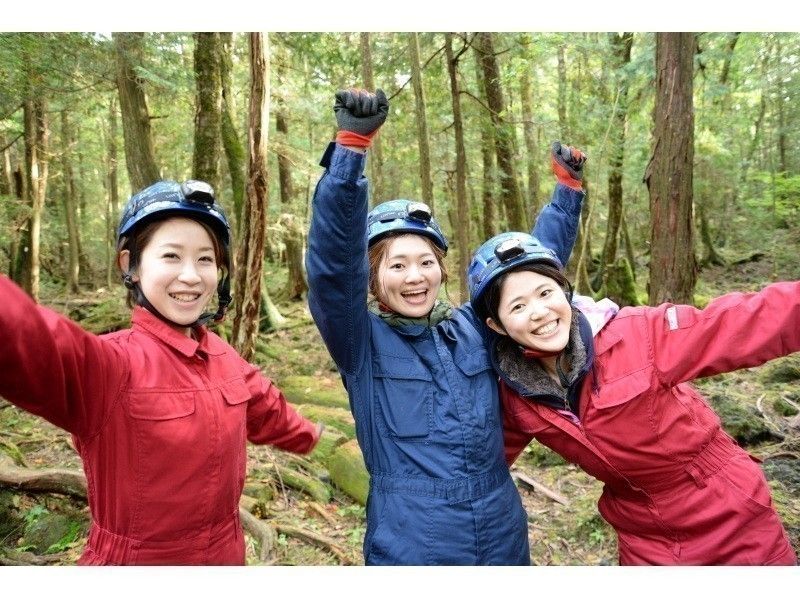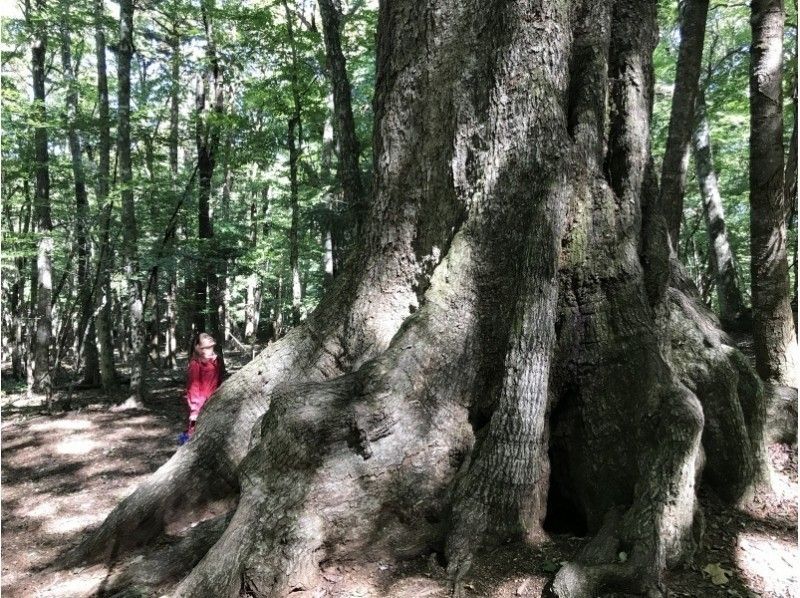 Click on your preferred date
Please click on the date of your choice from the calendar.
Starting time

09:00

14:00

Participating age

Age 6~

Time required

2-3 hours

ScheduleRegularly
Assemble point Watch on GoogleMap
Plan description
Three hours in no time! ★ Welcome to couple, family trip, group, circle, corporate training ★ Adventure destination is a mysterious forest "Aokigahara jikai" undisclosed pitch dark cave. Together with the local pro guide who got a special infiltration permission, it is an adventure tour that keeps pushing with the headlights. Even those who are not confident in physical strength are OK! We will support it firmly. I will also explain the mystery of Mt. Fuji 's sea and the natural commentary about Mount Fuji.

【Schedule】

Please accept at 1 meeting place (3rd parking lot at Tasawa road, 3rd parking lot) and pay the tour price.
2 Tour preparation (helmet, headlight, junction, glove delivery, change of clothes, toilet, arrangement of feelings etc)
3 Move to site, start tour
4 Walking around the trees (40 minutes) Exploring the lava cave (60 minutes) Walking in the trees (40 minutes)
5 Move to meeting place (station of Tasawa road)
6 Dissolution
7 Return safely
8 I will soak in memories of the day
  
時間 Time may fluctuate depending on the progress of the tour.
Pursuing the highest fun of fun! ! ★ If it's not fun if you go with the guide ★
It belongs to the national park, a special protected area Aokigahara jikai and a mysterious lava cave are attractive, but a guide is also important if you participate in the tour. Guided tours with knowledge / experience and abundant individuality will do other tours in the same field. The local instructor who knew every corner of the trees is easy to understand, lol, impressed! What? We will carry out the tour of. In addition, photograph shooting is also handed over, and we will give it free of charge.
A thrilling point! ! But safely ★
Exploring caves in the unknown world! ! There are scenes that are hilarious because it is an adventure type tour, but please do not worry. We will carry out a tour considering safety. The guide possesses an emergency allowance license and responds with first aid / rescue tool even in case of emergency. We also include insurance fee for all tour costs for emergency. In addition, considering safety and quality we do not conduct recruitment type adult tour. Always be able to participate with confidence as the guide is nearby.
Actually, I can learn a lot about this tour! ! ! !
There are lots of things to learn a lot, in fact, it is correspondence to nature, consideration to the environment, disaster prevention measures. It is good to speak the knowledge gained here to a friend of the school with a doya face, it is good to use it with a duplex, and it is good to use it as a material of a sermon's sermon, and please show all the knowledge gained here to everyone . However, please read the air and use it when using it in a duplexer.
Attractions of the plan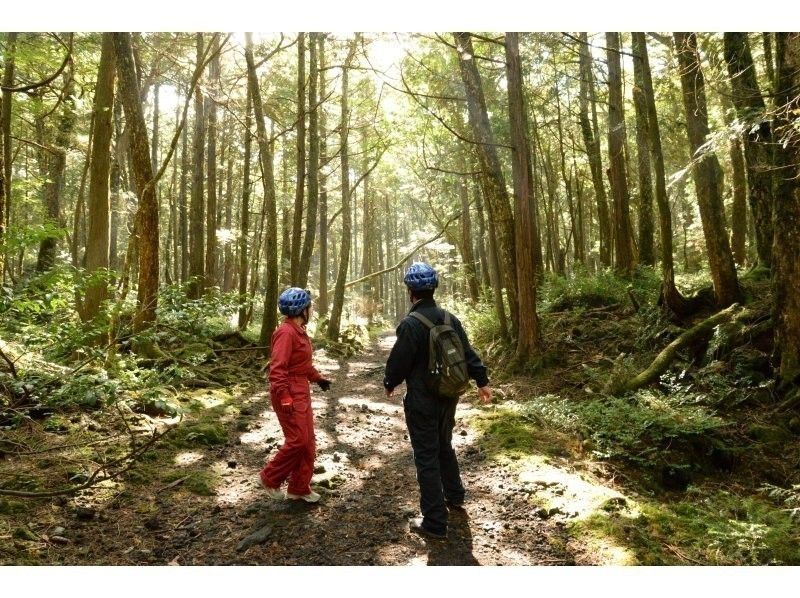 Walking through the virgin forest makes me feel refreshed!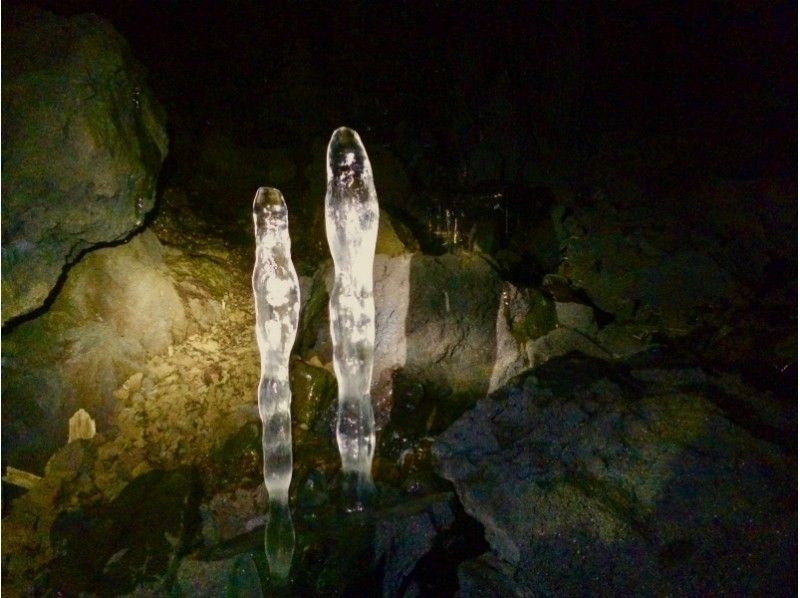 What is this? There are many wonders inside the cave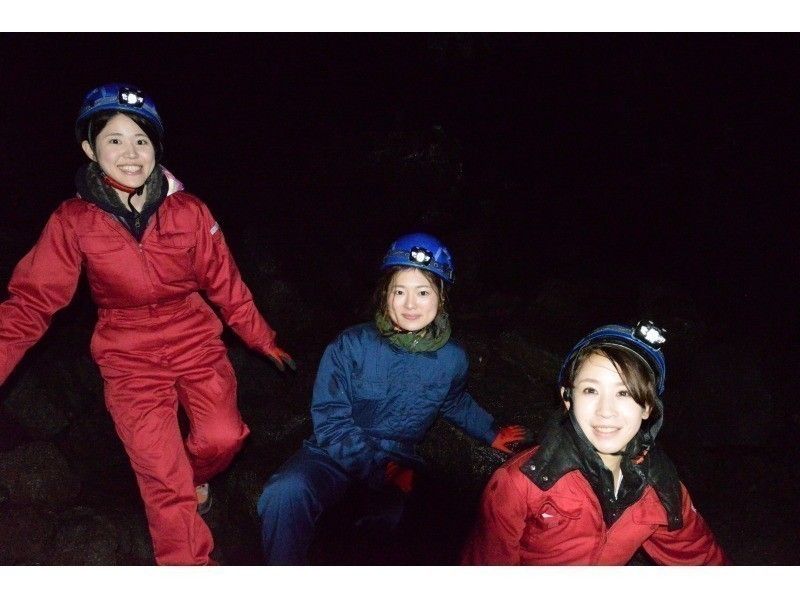 Women and children are safe if they have professional guides!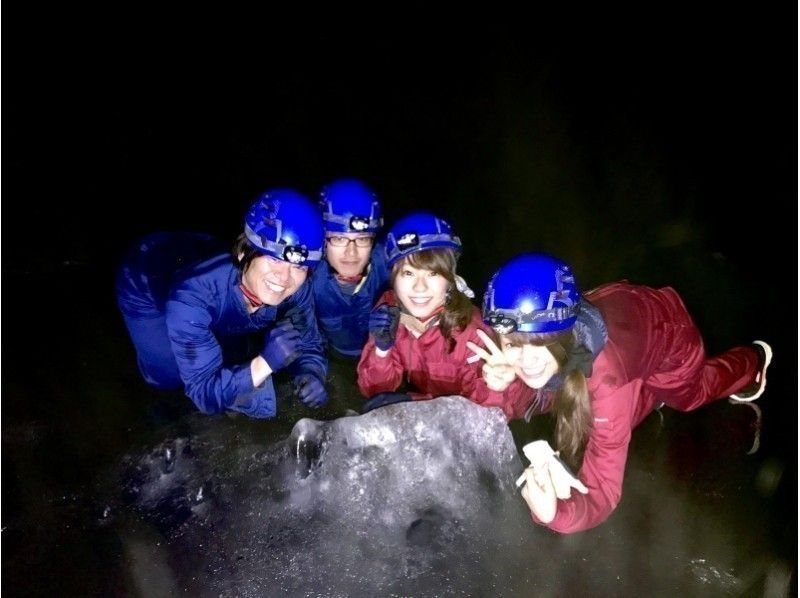 The inside of the cave is the world of ice! Even in summer it gets cold!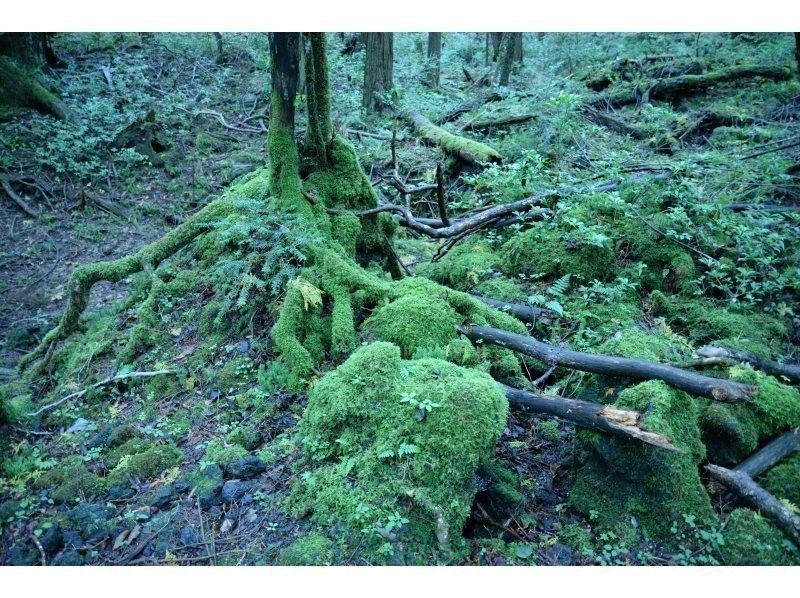 I can not afford to moss mania! Lots of lush green moss!

A strange tree that is about to start walking now. Why are you standing?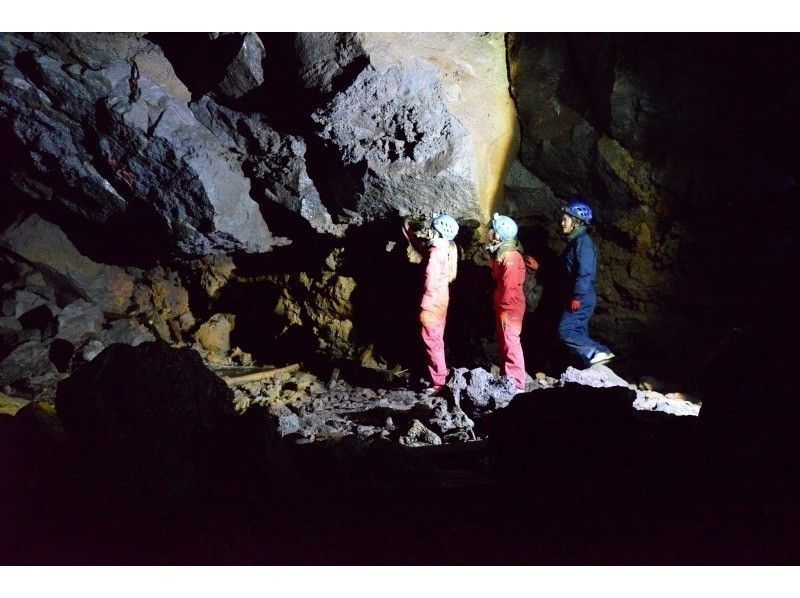 It goes on with the light of the headlight.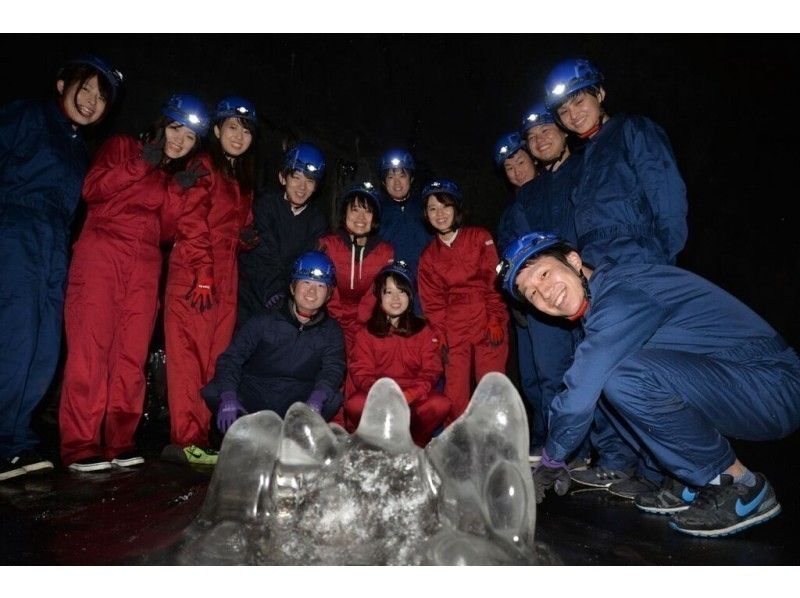 We will also support group and circle company training
Information
Minimum number of people
1 person
Number of participants accepted
1 to 20 people
Schedule
Regularly
Start time
<AM> 9: 00 (scheduled end time: 12: 00)
<Afternoon> 14: 00 (scheduled end time: 17: 00)

※ Duration: about 3 hours
Assemble point
Tasawa Road Station
※ There is no car pick up service available (Kawaguchiko Station, Kawaguchiko / Yamanakako Accommodation)
Reservation deadline
Until 16:59 the same day
Advance preparation
Clothings and must-bring items
Clothes that can be exercised (long sleeves / long trousers) / sports shoes (sandals (crocs) / no high heels) Please bring fleece / trainer even in the summer.
About rental items
All equipment necessary for the experience we offer.
(Helmet / winter clothes / glove / hem light)
Facility information
Changing room
Restroom
shower
Parking Lot
Locker
Access and map
Location
山梨県南都留郡鳴沢村8532-63
Price
Basic charge
Adult (Junior High School Age and over) per person
6,480
yen
5,900
yen
Child (elementary school student) / person
4,320
yen
3,900
yen
※Above prices include all taxes.
※ This is a basic fee.
* Prices may vary depending on the schedule, so please see the price list displayed after selecting the date.
| | |
| --- | --- |
| Included in price | Helmet / winter clothes / glove / Het light / insurance fee / fun guide fee |
About payment / cancellation
About payment
事前カード決済もしくは当日、現金にてお支払い。
Payment method
事前カード決済、事業者指定のお支払い方法
特定商取引法に関する表示
特定商取引法に関する表示
About cancellation fee
Please check in advance because the following cancellation fee will occur.
· 5 days ago - 2 days ago: 20% of the experience fee
· Cancellation on the previous day: 40% of the trial fee
· On the day / cancellation without prior notice: 100% of the experience fee

* In case of cancellation please contact us by phone or email in advance.
Cancellation by operators.
Rain or shine.
Please acknowledge that it may be judged as being canceled due to bad weather such as typhoon ※. In that case the cancellation fee is not charged.
Others
Matters require attention
· If you are drinking, pregnant women will be refused depending on the program.
Other notices
· Application with more than 10 people possible
· For people who took part in the tour, you will receive a Special Entry Discount Coupon, "Fuji Mountain View Yu Ruri" adjacent to the departure point! Maximum 500 yen discount THE HIGHEST PEAK This is a special service that can be said. Let's go to the hot springs immediately after the tour!
---
Q & A on this plan
I have no questions about this plan.
---
---
Search the area for caving (cave exploration)
Find other experiences in neighboring areas
6,480円~(税込)
sale5,900Yen ~ (tax included)
Adult (Age 12 and over) Price per person
Included in price
Helmet / winter clothes / glove / Het light / insurance fee / fun guide fee
If you book this plan 54 pt will be given!
| | |
| --- | --- |
| | Starting time 09:00 14:00 |
| | Participating ageAge 6~ |
| | Time required 2-3 hours |
| | ScheduleRegularly |
| | Assemble point Watch on GoogleMap |