【Ibaraki / Nakagawa】 Recommended for ladies ★ Moon Light Nature Rafting
【Ibaraki / Nakagawa】 Recommended for ladies ★ Moon Light Nature Rafting
Plan ID:

15503

Provided by:​ ​​ ​Storm Field Guide(ストームフィールドガイド)
6,000Yen ~ (tax included)
Fee per adult
Hand-held OK
1 person participation Allowed
Children can join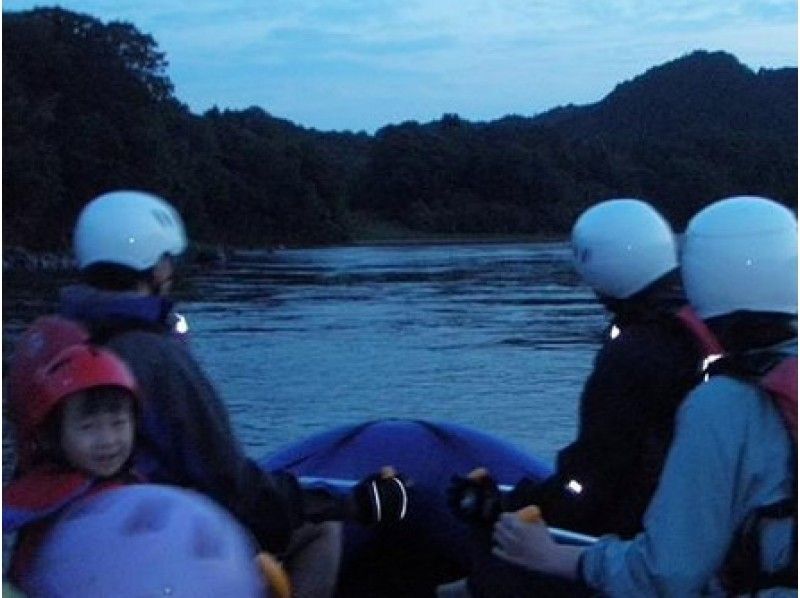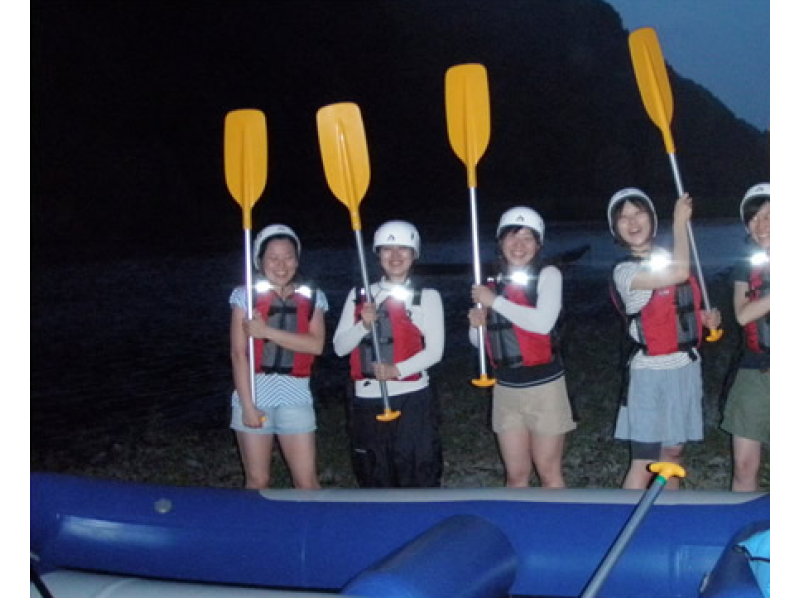 Click on your Preferred Date
今季の営業は終了いたしました。
Storm Field Guide(ストームフィールドガイド)

の動画
Starting time

18:30

Participating age

Age 6~

Time required

1-2 hours

ScheduleJune to September
Assemble point Watch on GoogleMap
There are no story stories of this plan yet
Description of plan
Sunset Nature Rafting at dusk. Down the river down the fantastic space with Starlight and the moonlight river. I will show you the unusual Nakagawa river. From the latter half of May until the beginning of July it is a special period to see Genji Firefly illumination.
Even beginners can join us with confidence ★
Everyone who is interested in Nakagawa River descent first time, from elementary school students to adult healthy people, can participate with peace of mind!
A fantastic time to watch from the water.
We ride on rafting (8 seater) and guide you safely in the Nakagawa river. We stop by a gentle firefly floating point of flow and guide about 3 km of river descent. Please enjoy the great nature that friends and families spend with their children. Looking at the view of the clear stream called the Shimanto River in the west and the Nakagawa River in the east, the scenery to show every season is exceptional.
Information
| | |
| --- | --- |
| Minimum number of people | 1 person |
| Number of people who can book | 1 to 8 people |
| Schedule | June to September |
| Start time | 18:30 (scheduled end time: 20: 30) |
| Assemble point | Stormfield guide |
| Reservation deadline | Before 3 days |
Advance preparation
Clothings and must-bring items
■ Dress
Basically it is comfortable to have chemical fiber clothes (T-shirts / pants), jersey up and down etc. which are easy to dry and easy to move even when wet on swimwear. When the climate is cool it is comfortable if there are rain gear up and down as well.
※ jeans Let avoided interfere with the heavier action when wet.
■ Other
Please prepare your own beverages such as plastic bottles. You can load it.
Towel, wet shoes fixed at the heel (no beans)
For contact person, swimming goggles or disposable contact glasses, glasses band
About rental items
All the equipment necessary for the experience is prepared.
Facility information
Changing room
Restroom
shower
Parking Lot
Locker
time schedule

00:00
18:30 After accepting at our company, change to change (change room presence) move to start point
18: 45 lecture after the river start
20: 20 Goal in front of our company Nakagawa river bed.
End of 20: 30. Free change after changing clothes.
About price
Basic charge
| | |
| --- | --- |
| Adult /person 6,000yen | 13 years old - |
| Children aged 6 to 12 per person 4,800yen | 6-year-old to 12-year-old |
※Prices including all taxes.
※ This is the basic charge.
* Prices may vary depending on the schedule, so please see the price list displayed after selecting the schedule.
Storm Field Guide(ストームフィールドガイド)の取扱いプラン一覧
About payment / cancellation
About payment
Pay in cash on the day or by card in advance.
Payment method
The payment method specified by the operator.
About cancellation fee
Cancellation in the last minute, decrease in number will result in cancellation fee. Please inform us in advance.
In addition, the following cancellation fee will occur, please check in advance.
· 3 days ago: 30%
- 2 days before: 50%
· 1 day ago: 80%
- On the day: 100%
Cancellation by operators.
Due to weather conditions may result in the course of change or discontinuation. In the case of tour held non-weather, the participation fee you have just transfer it will be return.
Others
Matters require attention
• If the nails of hands and feet is too long, please keep off in advance because there is a risk of injury during the tour.
- Pregnant women, physical condition towards the poor, the day drinking, hangover will be refused a tour, please understand it.
· If you are participating in the tour, always listen well the attention of the guide, please follow the instructions. Also, are supposed to be where I am writing a participation confirmation to everyone before participation, please perform the confirmation of self-responsibility.
· Insurance at the time of participation: In order for us to be able to participate in the tour with peace of mind, we have insured all participants.
Other notices
· All tours are held in nature, so it is expected that it will be a tough condition. In the event that participants are injured or able to cope with various natural situations our guide guarantees training such as rescue training in the river and emergency relief training well enough.
---
---
Everyone's experiences
There are no reviews yet
---
6,000円~(税込)
Fee per adult
When you book this plan 55 pt I will save it!
| | |
| --- | --- |
| | Starting time 18:30 |
| | Participating ageAge 6~ |
| | Time required 1-2 hours |
| | ScheduleJune to September |
| | Assemble point Watch on GoogleMap |