[Asakusa, Tokyo] walk from Asakusa Station 30 seconds! While wearing a kimono taste the atmosphere of the "sum" Asakusa stroll plan
プランID:14408 提供:Asakusa kimono rental Kosode (Kosode)
3,400yen~​ ​(tax included)
プリント着物1人あたりの料金
プランID :

14408
Tokyo / 23 wards
Kimono rental
Empty-handed OK
1 person participation Allowed
子供参加可
ファミリーで楽しむ派
スタート時間

Participating age

18 才~

Time required

1時間以内

1~2時間

2~3時間

ScheduleRegularly
Assemble point Look in GoogleMap
Description​ ​
If pains to explore the Asakusa, wearing a kimono does not taste the atmosphere or ♪ kimono "sum" will be able to choose To various variety. Because your time is able slowly available until 10 am to evening 5:30 am, you can enjoy slowly the town of Asakusa! Since I have become a complete set up bags and sandals, please visit us empty-handed.
You can visit us empty-handed
It becomes a complete set up bags and sandals! Also bought a lot of souvenirs in Asakusa, you can enjoy in peace without worry return of luggage.
It can also be returned in the next day return or courier
17:30までのお戻りが不可能な場合は翌日返却をお願いしております。宅配でのご返却も行っておりますので、お気軽にご相談くださいませ!
---
Attractions of the plan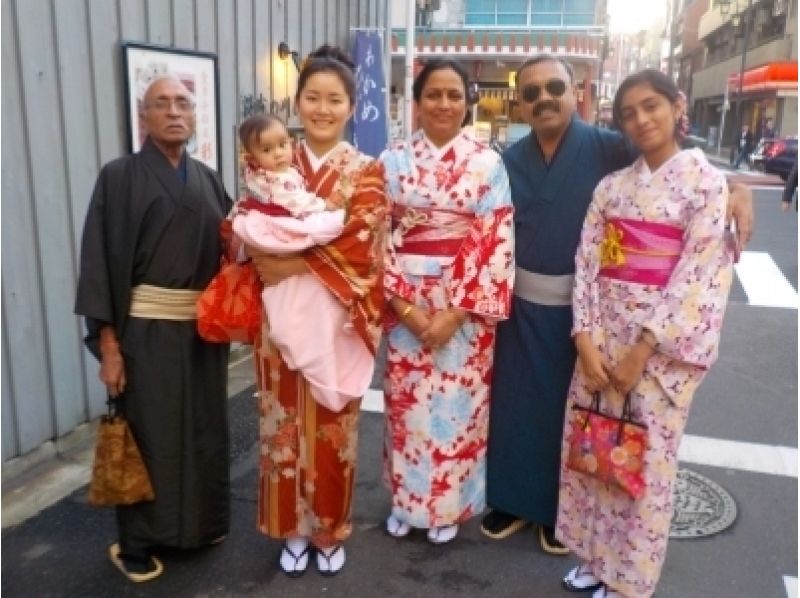 Very popular with people overseas 素敵な思い出になること間違いなし! 海外からのお客様もお待ちしております♪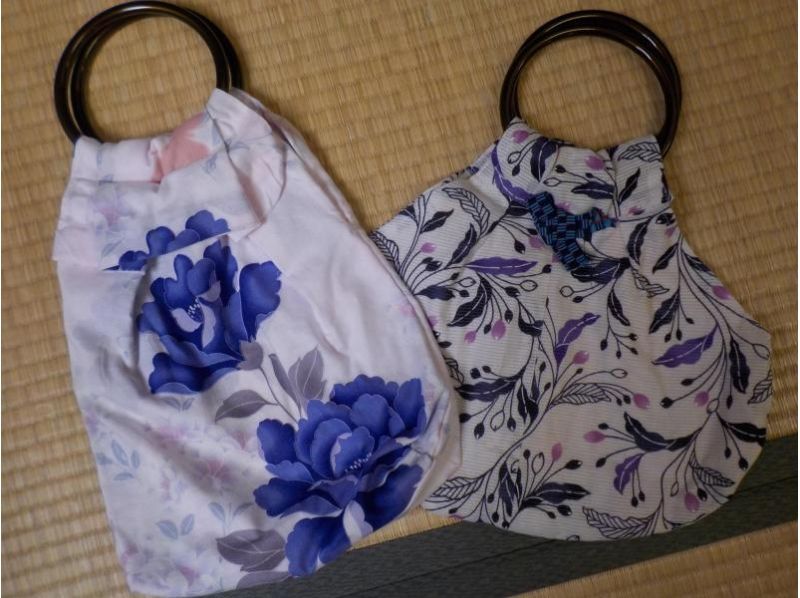 Handmade So that you have a lot of memories, I make you wholeheartedly! Also it enters Cerca sticks and wallet ☆
---
Information
Minimum number of people
1 人
Number of people who can book
1人〜20人
Schedule
Regularly
Assemble time
10:00 ~
Please fill in the hope of the time in the remarks column at the time of booking.
Rental time ※ will be up to 30 minutes at 17.
Assemble point
Asakusa kimono rental Kosode
Reservation deadline
3 days before
---
Regarding advance preparation
About clothings and must-bring items
If you have the socks Thank you to prepare yourself.

If you do leave you have is located ~ 648 yen.
About rental items
Kimono + Obi + other necessary accessories all + bag + sandals + dressing
---
Facility information
Changing room
toilet
shower
Hot spring
Locker
Hairdryer
Parking Lot
コンビニ
スーパー
---
Access and map
所在地
Taito-ku, Tokyo Hanakawado 1-5-3 Wakamatsuya Bill 2 · 3F
How to reach by car
It does not have a parking lot in our shop.
There is pay parking nearby, parking for tourist destination, we have congestion.
How to reach by train
Ginza line 1 minute walk from the eastern Asakusa Station walk 30 seconds
---
Price list
Basic charge
Print kimono / person 3,400yen
18 years old -
Male kimono / person 3,400yen
18 years old -
※男性160cm-180cm
Yukata rental / person 4,320yen
※ limited time (July-August)
オプション料金
| | |
| --- | --- |
| Hair set (casual) / person 1,080yen | |
| Tabi / person 648yen | If you can offer on your own, not please you have on the day. |
※Prices including all taxes.
※上記は基本料金になります。
※日程によって料金が異なる場合がございますので、日程を選択した後に表示される料金表をご覧ください。
---
---
お支払い・キャンセルに関して
About payment
Payment will be pre-payment only.
It is possible settlement in the transfer or PayPal.
Payment method
The payment method specified by the operator.
About cancellation fee
If you cancel your reservation by the customer convenience, the following cancellation fee will occur from the previous 7 days.
- 7 days prior to 4 days before: 30% of the experience fee
- 3 days the day before from the front: 50% of the experience fee
- The day of cancellation: 100% of the experience fee
Cancellation by operators.
※ typhoon, heavy rain, the weather conditions of snow cover, etc., due to causes such as an earthquake, if the public transport has stopped, the cancellation fee will not be billed.
---
Other
Matters require attention
If you can not you return of up to 30 minutes at 17, we ask you to the next day return. 1,050 yen per night fee (plus tax) will take. Please note. Be returned by the courier (prepayment) is also possible.
Other notices
▼ For group reservations (about the booking for more than 10 persons) ▼
- Usually 3,700 yen ⇒ guidance at 3,300 yen! !
- About reservation, it can be accepted by the inquiry than before principle one month.
※ 1 January - No date to January 3, as well busy day, such as fireworks
※ With regard to the organization, kimono, without hair set and the camera returns to the dressing of the type of the specified kimono from here.
※ In the case of no hair set in the organization 20 people, dressing time
⇒ In the case of kimono: about 2 hours
みんなの体験談
There are no reviews yet
3,400円~(税込)
プリント着物 1 人 あたりの料金
Included in price
Kimono, obi, accessories set
| | |
| --- | --- |
| | スタート時間 |
| | Participating age18 才~ |
| | Time required 1時間以内 1~2時間 2~3時間 |
| | ScheduleRegularly |
| | Assemble point Look in GoogleMap |