[Asakusa, Tokyo] walk from Asakusa Station 30 seconds! While wearing a kimono taste the atmosphere of the "sum" Asakusa stroll plan
[Asakusa, Tokyo] walk from Asakusa Station 30 seconds! While wearing a kimono taste the atmosphere of the "sum" Asakusa stroll plan
Plan ID:

14408

Provided by:​ ​​ ​浅草着物レンタル 小袖(こそで)
3,400Yen ~ (tax included)
Fee per print kimono
Hand-held OK
1 person participation Allowed
Children can join
Families enjoying family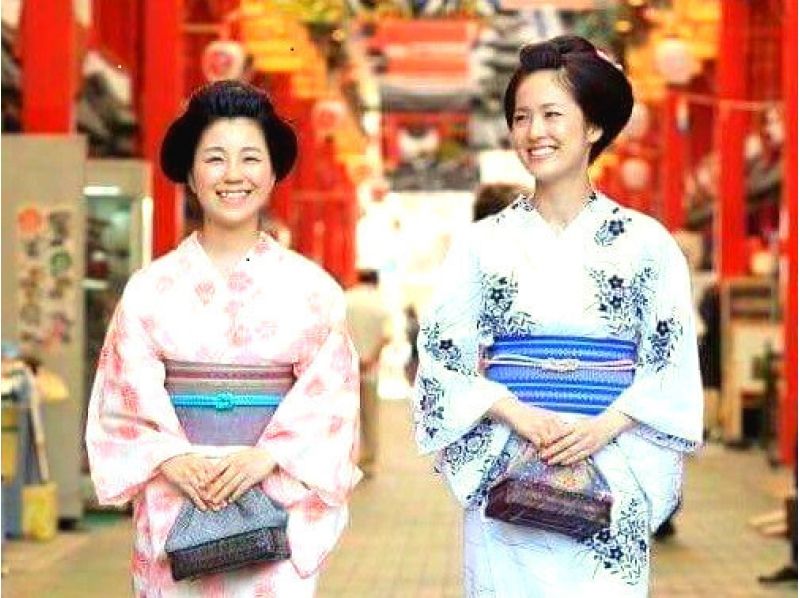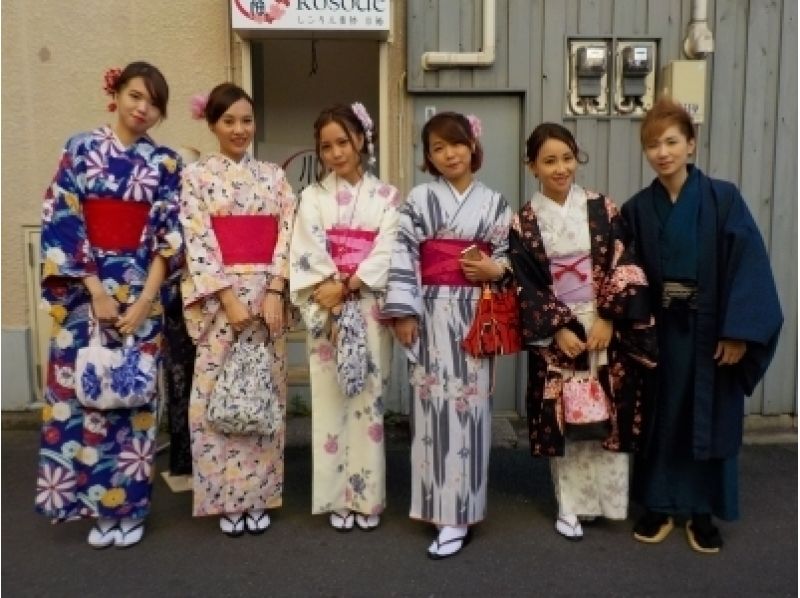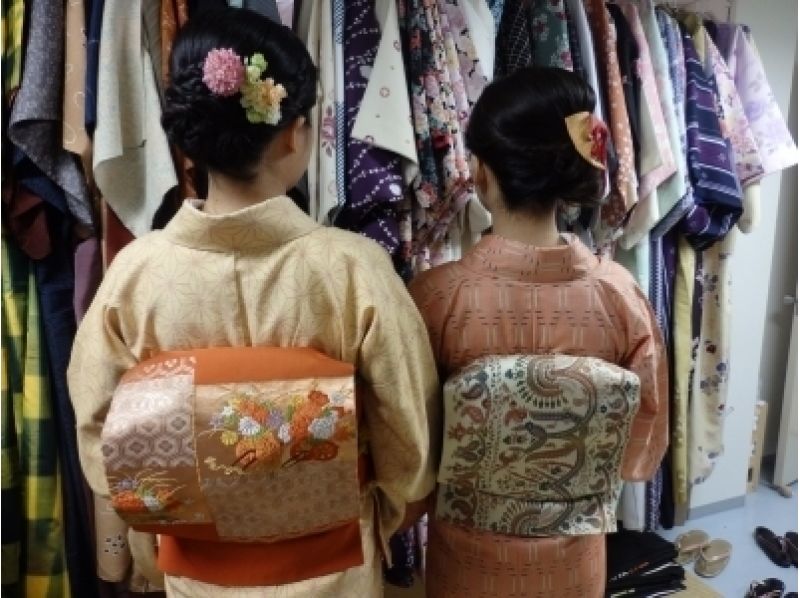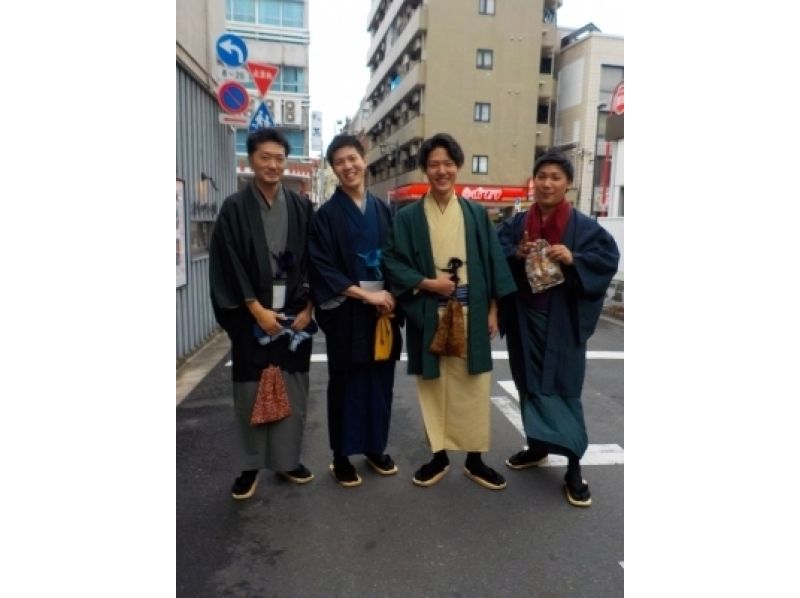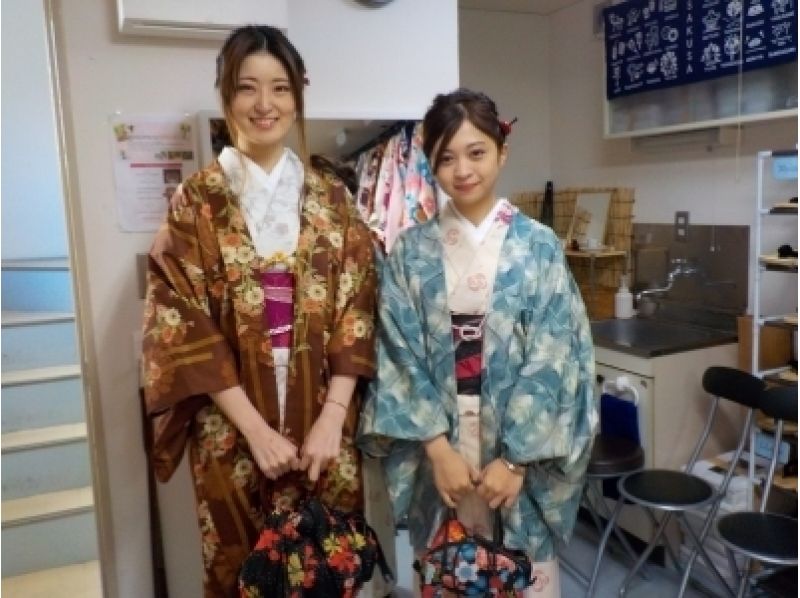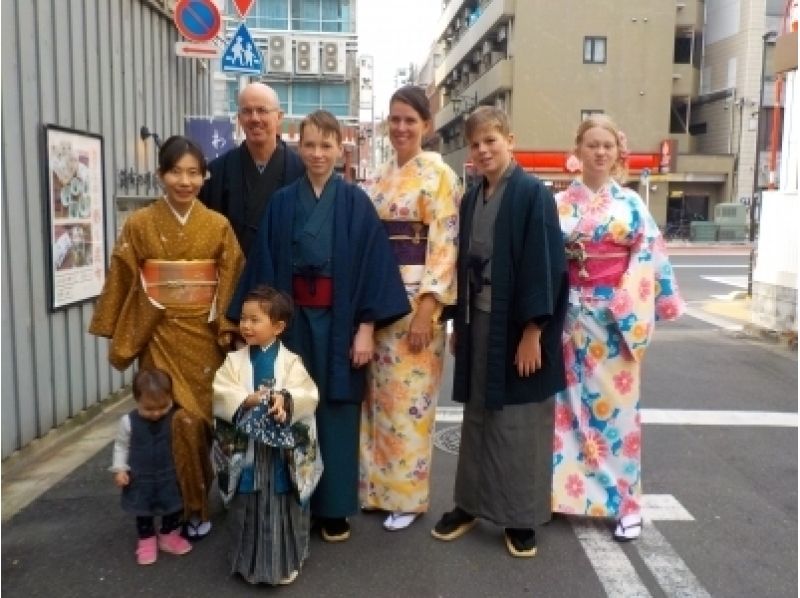 Click on your Preferred Date
Please click on the date of your choice from the calendar.
Starting time

Participating age

Age 18 ~

Time required

Within one hour

1-2 hours

2-3 hours

ScheduleRegularly
Assemble point Watch on GoogleMap
There are no story stories of this plan yet
Description of plan
If pains to explore the Asakusa, wearing a kimono does not taste the atmosphere or ♪ kimono "sum" will be able to choose To various variety. Because your time is able slowly available until 10 am to evening 5:30 am, you can enjoy slowly the town of Asakusa! Since I have become a complete set up bags and sandals, please visit us empty-handed.
You can visit us empty-handed
It becomes a complete set up bags and sandals! Also bought a lot of souvenirs in Asakusa, you can enjoy in peace without worry return of luggage.
It can also be returned in the next day return or courier
If you return of 17:30 is not possible we ask you to the next day return. Since I have carried out your return by the courier, please do not hesitate to contact us!
Attractions of the plan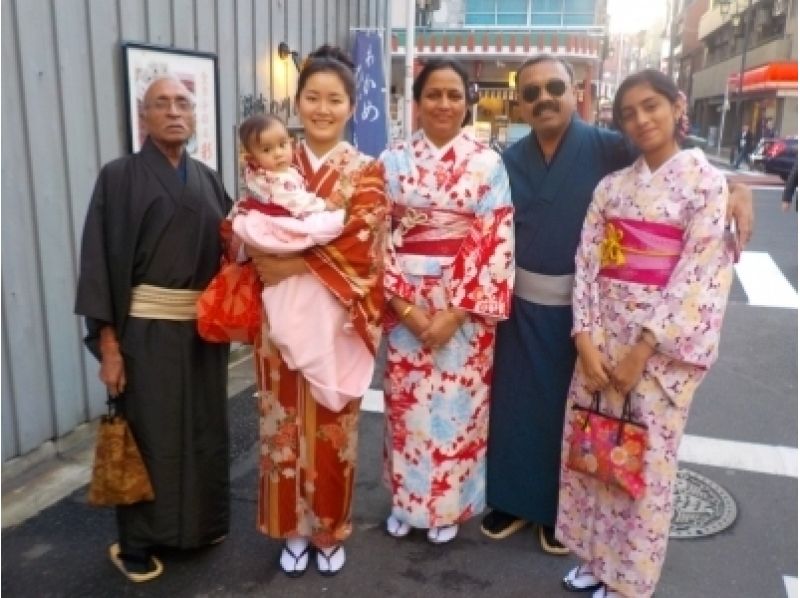 Very popular with people overseas There is no doubt that it will be nice memories! Customers from abroad are also waiting ♪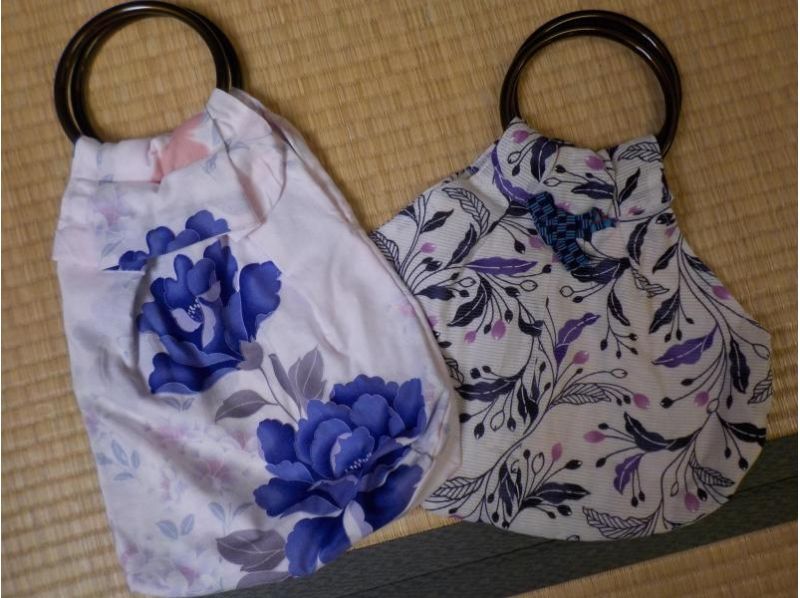 Handmade So that you have a lot of memories, I make you wholeheartedly! Also it enters Cerca sticks and wallet ☆
Information
Minimum number of people
1 person
Number of people who can book
1 to 20 people
Schedule
Regularly
Start time
10:00 ~
Please fill in the hope of the time in the remarks column at the time of booking.
Rental time ※ will be up to 30 minutes at 17.
Assemble point
Asakusa kimono rental Kosode
Reservation deadline
Before 3 days
Advance preparation
Clothings and must-bring items
If you have the socks Thank you to prepare yourself.

If you do leave you have is located ~ 648 yen.
About rental items
Kimono + Obi + other necessary accessories all + bag + sandals + dressing
Facility information
Changing room
Restroom
shower
Parking Lot
Locker
Access and map
Location
東京都台東区花川戸1-5-3 若松屋ビル2・3F
How to reach by car
It does not have a parking lot in our shop.
There is pay parking nearby, parking for tourist destination, we have congestion.
How to reach by train
Ginza line 1 minute walk from the eastern Asakusa Station walk 30 seconds
About price
Basic charge
Print kimono / person 3,400yen
18 years old -
Male kimono / person 3,400yen
18 years old -
※ man 160cm-180cm
Yukata rental / person 4,320yen
※ limited time (July-August)
Option fee
| | |
| --- | --- |
| Hair set (casual) / person 1,080yen | |
| Tabi-socks 648yen | If you can offer on your own, not please you have on the day. |
※Prices including all taxes.
※ This is the basic charge.
* Prices may vary depending on the schedule, so please see the price list displayed after selecting the schedule.
| | |
| --- | --- |
| Included in price | Kimono, obi, accessories set |
| Not included in the price | Tabi + hair set |
About payment / cancellation
About payment
Payment will be pre-payment only.
It is possible settlement in the transfer or PayPal.
Payment method
The payment method specified by the operator.
About cancellation fee
If you cancel your reservation by the customer convenience, the following cancellation fee will occur from the previous 7 days.
- 7 days prior to 4 days before: 30% of the experience fee
- 3 days the day before from the front: 50% of the experience fee
- The day of cancellation: 100% of the experience fee
Cancellation by operators.
※ typhoon, heavy rain, the weather conditions of snow cover, etc., due to causes such as an earthquake, if the public transport has stopped, the cancellation fee will not be billed.
Others
Matters require attention
If you can not you return of up to 30 minutes at 17, we ask you to the next day return. 1,050 yen per night fee (plus tax) will take. Please note. Be returned by the courier (prepayment) is also possible.
Other notices
▼ For group reservations (about the booking for more than 10 persons) ▼
- Usually 3,700 yen ⇒ guidance at 3,300 yen! !
- About reservation, it can be accepted by the inquiry than before principle one month.
※ 1 January - No date to January 3, as well busy day, such as fireworks
※ With regard to the organization, kimono, without hair set and the camera returns to the dressing of the type of the specified kimono from here.
※ In the case of no hair set in the organization 20 people, dressing time
⇒ In the case of kimono: about 2 hours
---
---
Everyone's experiences
There are no reviews yet
---
3,400円~(税込)
Fee per print kimono
Included in price
Kimono, obi, accessories set
When you book this plan 31 pt I will save it!
| | |
| --- | --- |
| | Starting time |
| | Participating ageAge 18 ~ |
| | Time required Within one hour 1-2 hours 2-3 hours |
| | ScheduleRegularly |
| | Assemble point Watch on GoogleMap |