[Tokyo Chofu] pottery experience in lush Jindaiji kiln. [Footprints course of dog Raku / hand forming]
プランID:13746 提供:Musashi field Jindaiji kiln
200yen~​ ​(tax included)
らくやきコース 陶板1点あたりの料金
プランID :

13746
Tokyo / Tachikawa, Chofu, Kichijoji
Pottery Experience - pottery class
Empty-handed OK
1 person participation Allowed
Rain departs Allowed
子供参加可
自然満喫リラックス派
ファミリーで楽しむ派
Starting time

09:00

10:00

11:00

12:00

13:00

14:00

15:00

16:00

Participating age

0 才~

Time required

Within one hour

ScheduleRegularly
Assemble point Look in GoogleMap
Description​ ​
Owner's must-see! Let's create a footprint pottery dog ​​cat! Immediately complete if Oshitsukere like a stamp. Dog run a 5-minute walk away, how about you? For a walk in the middle of souvenirs. On the day baked in 20 minutes "Raku course", to give you after about one month "hand forming course", please choose either.
Raku course
First, choose your favorite fabric, such as dishes and ceramic boards. OK even in such as if docile child cup! Then, apply the paint to the foot of the dog. Docile child is okay in the owner's one. Even a child to rampage in the .... Longhair Cat of the child should cut the hair of the soles of the feet and GOOD! Then take your work, baked in 20 minutes. Please enjoy a stroll freely between them. Your return'll okay it until 17 o'clock. Work you can take home immediately.
Hand forming course
Make your favorite form in the clay. Dish of about 15 cm can make clay 300g (basic rate). Please tell us so you can staff make. Once you have the form, I pressed against the foot of the dog to the dough. Since the nail does not work as long, if you visit from the cut in advance GOOD! Then staff paint a colored glaze, this grilled baked at about 1250 ℃, is completed in about a month. Work or you come to take, you can also dispatch.
---
Attractions of the plan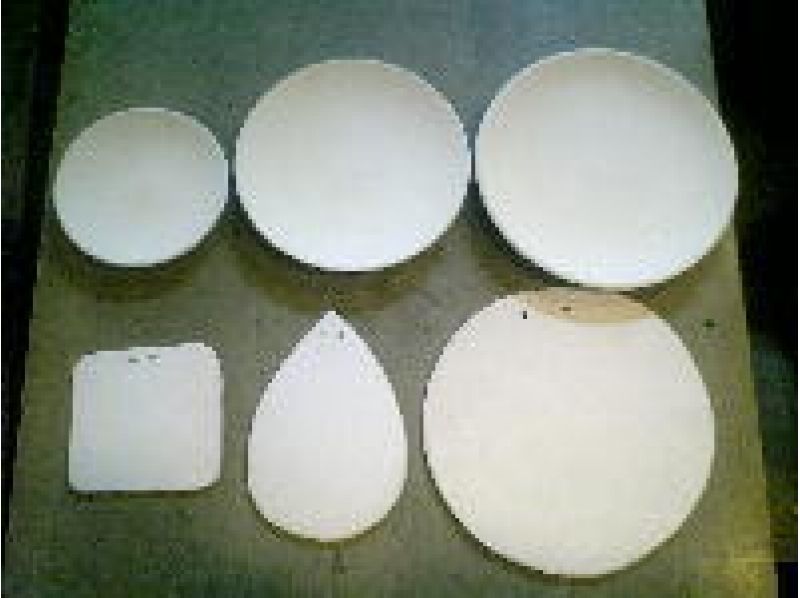 2 courses to choose Raku course will choose a favorite item. Hand forming course will continue to shape the vessel on their own.
Stamp in the paint Raku course stamp in paint. It is good to put such as the date or name.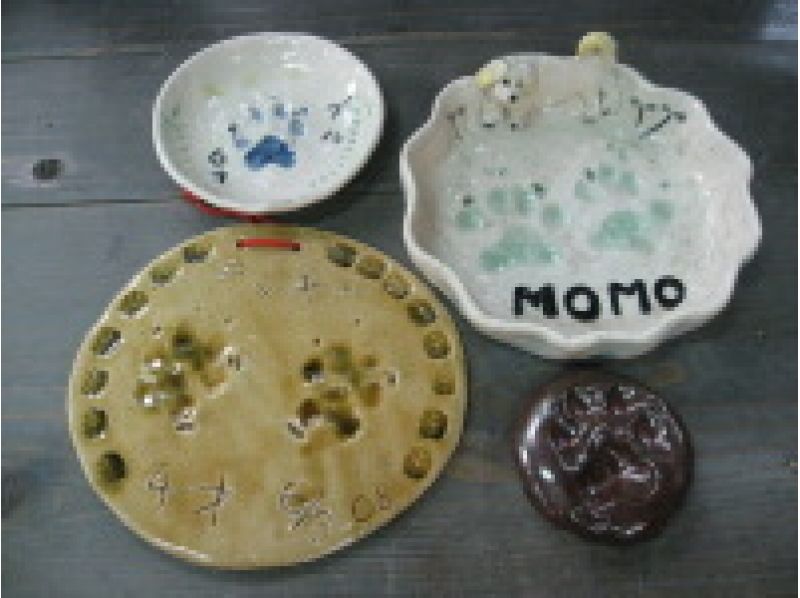 Katadori clay Hand forming course will leave the press type. You can also attach a picture if once again coming to the store.
---
Information
Minimum number of people
1 人
Number of people who can book
1人〜30人
Schedule
Regularly
Assemble time
9:00
10: 00
11:00
12:00
13:00
14:00
15:00
16:00
※ Please inform me of the hope of the time at the time of application
Assemble point
Musashi field Jindaiji kiln
Reservation deadline
The day before, until 5 PM
---
Regarding advance preparation
| | |
| --- | --- |
| About clothings and must-bring items | There is no particular but, please come in good clothes is also dirty. |
| About rental items | None |
---
Facility information
Changing room
toilet
shower
Hot spring
Locker
Hairdryer
Parking Lot
コンビニ
スーパー
---
Access and map
所在地
Chofu, Tokyo Jindaijimoto cho 5-13-6
How to reach by car
About 10 minutes from the Chuo Expressway "Chofu IC"
How to reach by train
JR Chuo Line "Mitaka" about 20 minutes, and from the station Odakyu "Kichijoji" Odakyu about 25 minutes from the train station park opening
Keio Keio bus about 15 minutes, "Chofu Station" from "tsutsujigaoka" Keio bus about 20 minutes from the north entrance
---
Price list
Basic charge
| | |
| --- | --- |
| Raku course ceramic plate / point 200yen | In addition to the plan that is displayed there is a large number of fabric. You can choose the time of your visit. |
| Raku course dish / point 350yen | In addition to the plan that is displayed there is a large number of fabric. You can choose the time of your visit. |
| Hand forming course adult / point 2,800yen | Clay 300g is the basic charge. Clay can be added in the yen 100g300. We will guide you during your visit. |
※Prices including all taxes.
※上記は基本料金になります。
※日程によって料金が異なる場合がございますので、日程を選択した後に表示される料金表をご覧ください。
---
---
お支払い・キャンセルに関して
| | |
| --- | --- |
| About payment | 当日に現金にてご清算をお願いしております。 カードは使用できませんのでご了承ください。 |
| Payment method | The payment method specified by the operator. |
| About cancellation fee | Cancellation fee does not apply, but in case of cancellation or change, please immediately contact us by telephone. |
| 開催中止に関して | |
200円~(税込)
らくやきコース 陶板 1 点 あたりの料金
Included in price
Experience fee, material costs, firing costs
このプランを予約すると -11 pt 貯まります!
| | |
| --- | --- |
| | Starting time 09:00 10:00 11:00 12:00 13:00 14:00 15:00 16:00 |
| | Participating age0 才~ |
| | Time required Within one hour |
| | ScheduleRegularly |
| | Assemble point Look in GoogleMap |