500 yen OFF from campaign during regular price!
【500 yen OFF! "Ceramic date plan" is recommended for couples! ~ Lecturer from Tokyo University of Education gently supports
プランID:12210 提供:Ceramics class Futaba
3,500yen~​ ​(tax included)
3,000yen~Reduced rate
参加者1名あたりの料金
プランID :

12210
Tokyo / 23 wards
Pottery Experience - pottery class
Empty-handed OK
1 person participation Allowed
子供参加可
Starting time

10:30

14:00

19:00

Participating age

4 才~

Time required

For 1.5 hours

ScheduleRegularly
Assemble point Look in GoogleMap
Description​ ​
★ There are a lot of classrooms on TV coverage and media posting!
★ The ceramic artist from Tokyo National University of Fine Arts will support two people kindly!
 創作意欲をくすぐる刺激的な陶芸デートはいかがでしょう?

★ There are a lot of classrooms on TV coverage and media posting!
Many famous people including Ayase and Yoshitaka enjoyed pottery at Futaba. Also, all of our lecturers are from Tokyo National University of Fine Arts and Music. You learned the professional curriculum, you can receive authentic guidance! The instructor will take a step forward and support the two of you, so it's a recommended pottery experience day course where anyone can participate with peace of mind.
Molding is done for the first time by making a string making method. Just by stacking string-like soil like a garbage tree, the vessel is readily completed. Anyone, feel free to experience full-fledged ceramics experience. Of course photographing under production is OK as well!
Also, you can freely insert the memorial message and date etc in the work you made.
Why not make lovely ceramics such as pair memorable couple?
Let Ikumo love in matching outfits of work!
Anniversary or your Futari to work, let's put such as the name of each other. It is good to each other gifts to each other. Please spend a pleasant time while the pottery.
★ Recommended point 1 ★
■ You can choose what you want freely!
 定番のお茶碗・湯呑み・小鉢・マグカップ・ペアカップ等自由に選択できます
■ A lecturer from Tokyo National University of Fine Arts and Music demonstration!
 講師が一緒に制作するので、実際に制作の仕方を見ながら作れます
■ It is best for beginners as it uses the wheel which turns by hand!
 電動ろくろと違い、手で回して作るため簡単に成形ができる
★ Recommended point 2 ★
■ All glaze is authentic school of classroom original compounding!
 他にない本格的な焼き上がりが自慢です 天然、安心素材を使用
■ No compromise on clay! Directly from pottery producing place!
 粘土にも妥協しません 益子焼の良質粘土を使用
■ You can put messages or thanks words or carve patterns!
 記念日の日付や、大切な方へのメッセージ、可愛い模様など自由に入れられる
■ Unlike other classrooms, you can also cut the elevation!
---
Attractions of the plan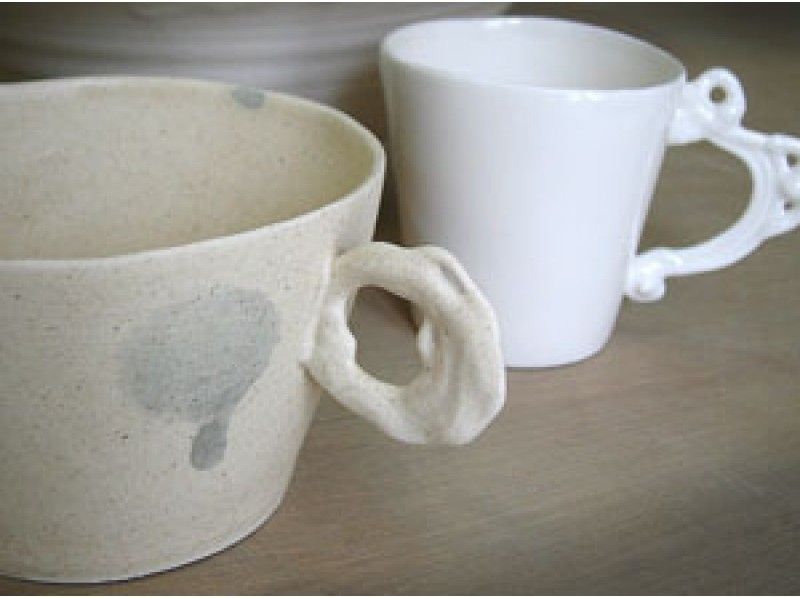 One complete original work in the world is finished!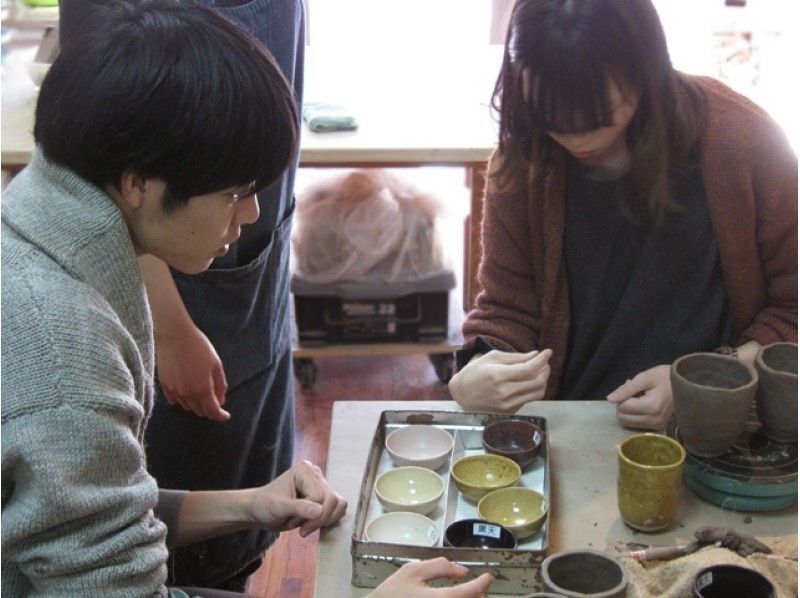 Guidance is well-established that easy to understand to full-fledged. Also easy to make a beginner.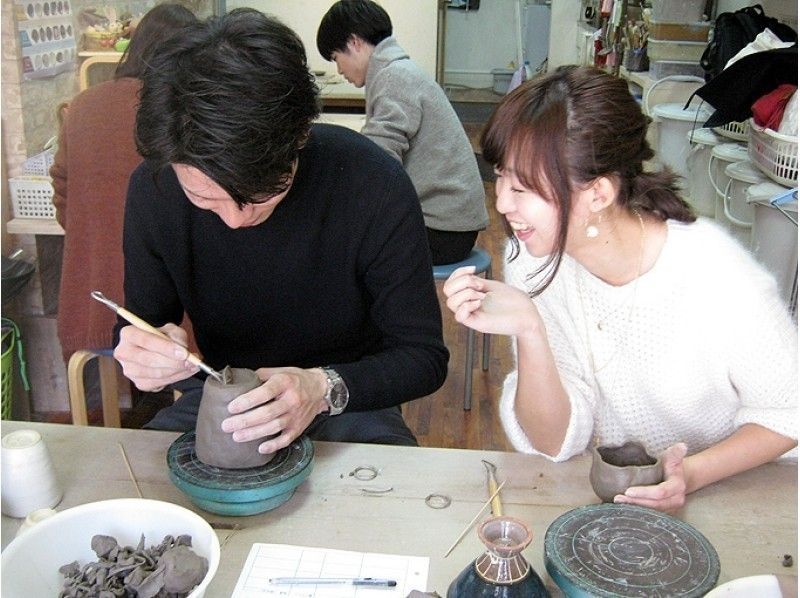 It seems to be fun and wild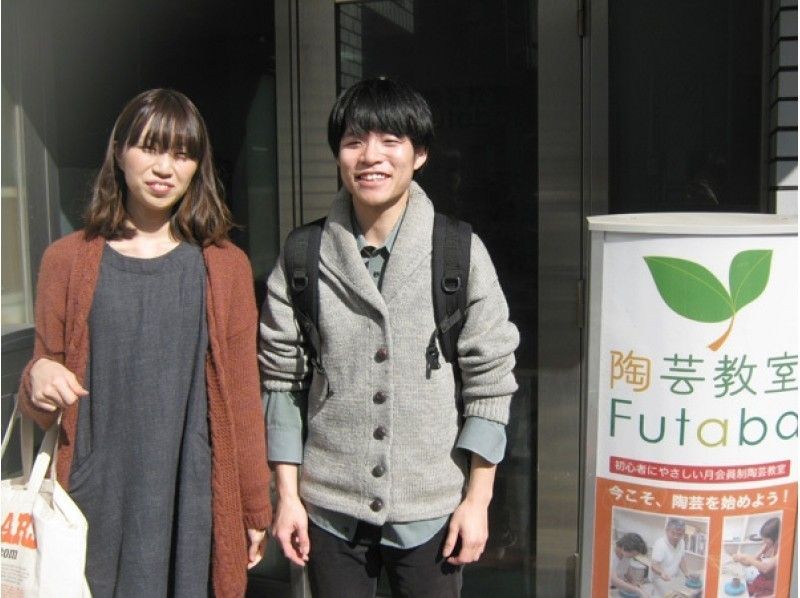 Please come with a couple!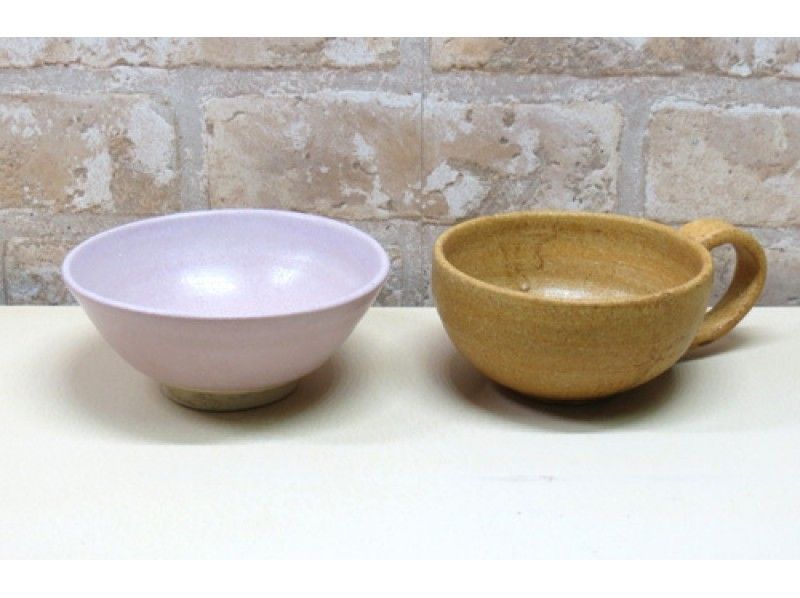 Let's make a nice container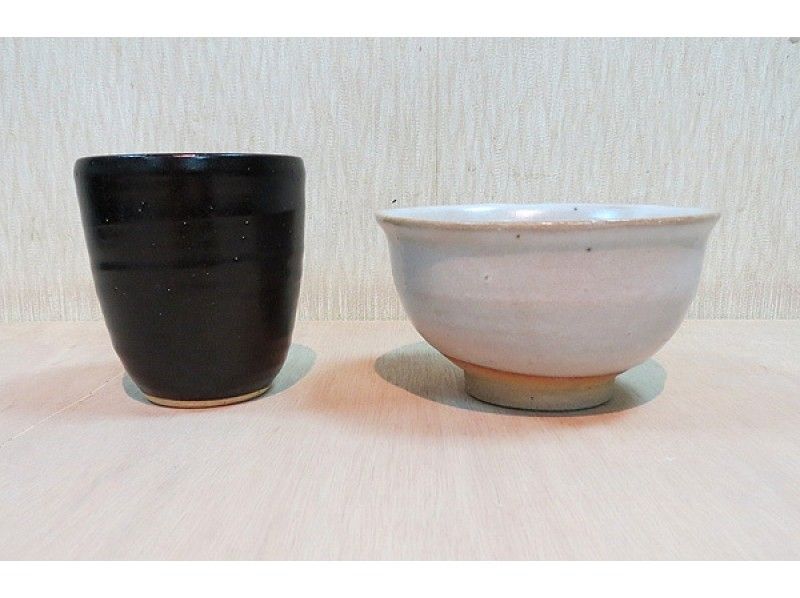 Put in the kiln, unglazed at 800 degrees of temperature. Put in a kiln to increase further to 1240 degrees at a later date, and tighten burn the work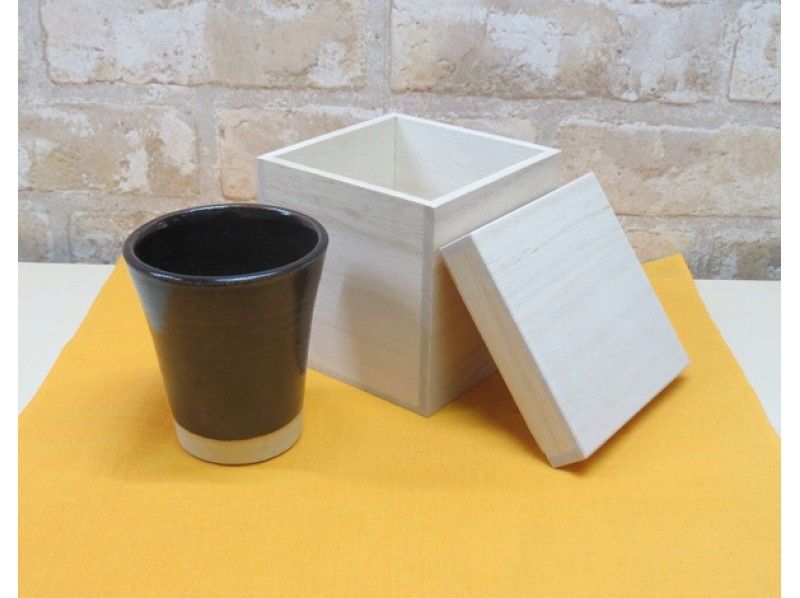 You can also prepare a paulownia box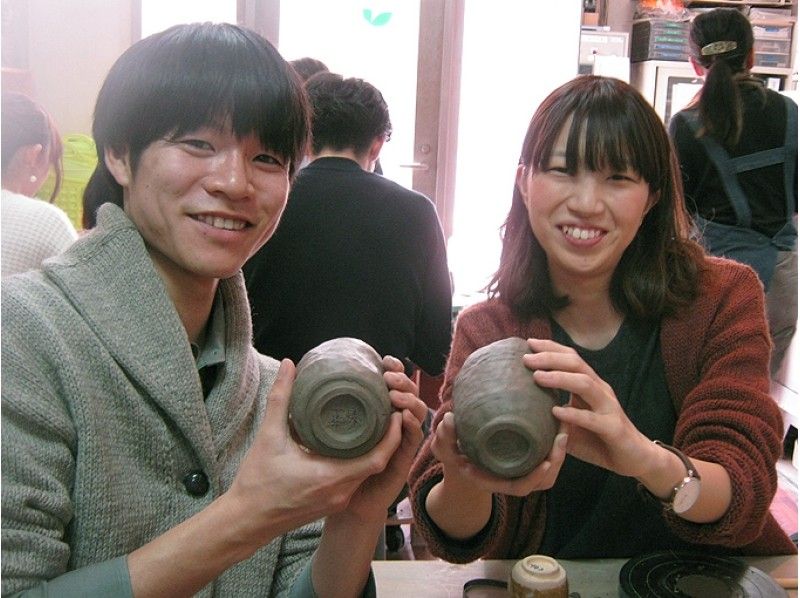 Be happy with your matching cup!
---
Information
Minimum number of people
1 人
Number of people who can book
1人〜6人
Schedule
Regularly
Assemble time
Please choose your time of hope within the following time at the time of booking
・午前コース(10:30) 
And afternoon course (14:00)
- Evening course (19:00) ※ fire, water alone
Assemble point
Pottery class Futaba Kamiitabashi
Reservation deadline
The day before, until 5 PM
---
Regarding advance preparation
About clothings and must-bring items
Easy to move, please come in good clothes is also dirty.
There is no particular designation.
About rental items
Nothing in particular.
---
Facility information
Changing room
toilet
shower
Hot spring
Locker
Hairdryer
Parking Lot
コンビニ
スーパー
---
Access and map
所在地
Itabashi-ku, Tokyo China and Taiwan 1-29-8-101
How to reach by car
No parking available. Please use the nearby coin parking (20 minutes 100 yen).
※ Ito-Yokado parking lot, for two hours at 2000 yen shopping at Ito-Yokado, parking for three hours at 3000 yen shopping will be free
How to reach by train
Tobu Tojo Line "Kamiitabashi Station" (every station stop station) 4 minute walk from the north exit
6 Station from "Ikebukuro Station", a 12-minute local train
3 stops from the "Wako-shi Station", 9 minutes by local train
Normal train 3 minutes from the "Kawagoe Station" from "Narimasu Station" express 5 stops away transfer "Narimasu Station"
その他の方法でお越しの方
International Kogyo bus "Kamiitabashi Station" bus stop, a 4-minute walk
Nerima Station departure → Heiwadai Station, Kasuga-cho → Kamiitabashi Train Station (Kamiida 01)
· From Nerima ward office → Takeakawadai station → Go to Uedidabashi station (top 02)
---
Price list
Basic charge
| | |
| --- | --- |
| Participants / name 3,500yen 3,000yen | 特別価格:お一人3,500円から500円割引です |
※Prices including all taxes.
※上記は基本料金になります。
※日程によって料金が異なる場合がございますので、日程を選択した後に表示される料金表をご覧ください。
---
---
お支払い・キャンセルに関して
| | |
| --- | --- |
| About payment | Please pay at the day of cash. (Card not available) |
| Payment method | The payment method specified by the operator. |
| About cancellation fee | In case of cancellation or change, please immediately contact us by telephone. |
| 開催中止に関して | |
---
Other
| | |
| --- | --- |
| Matters require attention | ※ 4 years of age or older. If you are under 8 years of age must be accompanied by a guardian. |
みんなの体験談
There are no reviews yet
3,500円~(税込)
Reduced rate3,000yen~​ ​(tax included)
参加者 1 名 あたりの料金
Included in price
粘土、道具、焼成費 ※お茶碗・湯呑み・小鉢・マグカップ・コーヒーカップ・灰皿から1個制作できます。
| | |
| --- | --- |
| | Starting time 10:30 14:00 19:00 |
| | Participating age4 才~ |
| | Time required For 1.5 hours |
| | ScheduleRegularly |
| | Assemble point Look in GoogleMap |