[Nagano glass blowing experience Cop] experience a full-fledged blown glass of the process! Let's make the only cup his
[Nagano glass blowing experience Cop] experience a full-fledged blown glass of the process! Let's make the only cup his
Plan ID:

11944

Provided by:​ ​​ ​Glass Studio KARUIZAWA(軽井沢ガラス工房)
3,300Yen ~ (tax included)
Fee per participant
Hand-held OK
1 person participation Allowed
Operation available - rain or shine
Children can join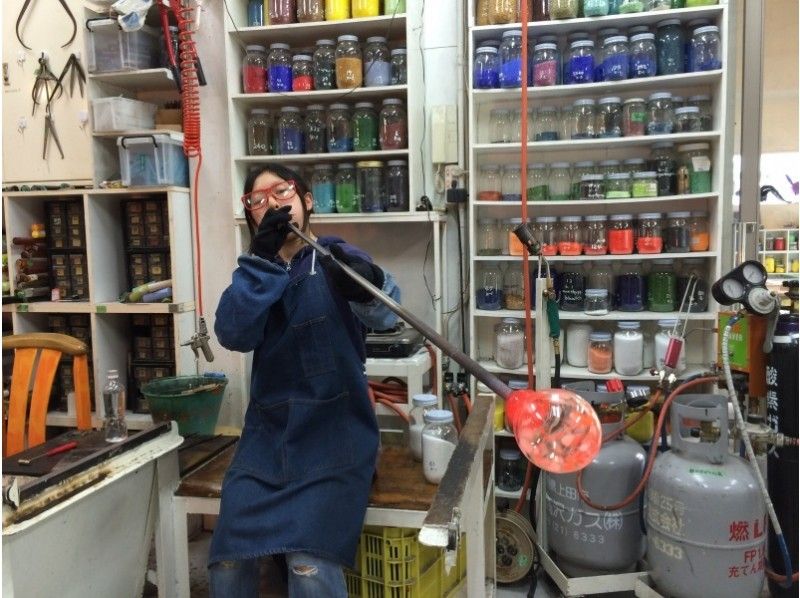 Click on your Preferred Date
Please click on the date of your choice from the calendar.
Time required

Within one hour

Participating age

Age 6~

Number of people who can book

1 to 20 people
Description of plan
Is blown glass make a cup making experience. Select the desired color glass, while enjoying the stroke of full-scale glass work making, let's create your own cup.
Of course the staff you can join us in peace because it supports one-on-one. Why not try to make a nice cup to the memories of the trip.
Colored glass to choose from 50 different
Kind of colored glass is located more than 50. Let's complete the personality overflowing cup.
You can also put such as gold leaf, silver foil in the options. In addition, there is also Hoshihaku and Yukihaku that can almost express the beauty, such as the real starry sky and the snow scene. Faint flashes of light in a dark place, is very beautiful.
Professional glass artist support for
Blown glass, we will create a form by blowing breath to glass that was melted in the heat. Please touch the mysterious charm of the glass.
Instructor staff to be active as a glass artist. Beginners and children also, peace of mind, you can safely experience. Handmade cup that can be used to close will be the pride of the species.
Karuizawa of memories
Plateau of summer resort, Karuizawa. JR Karuizawa about 10 minutes by car from the train station, in also to our studio is located along National Highway No. 18 bypass of about 30 minutes bicycle, while feeling the breeze of fresh plateau, please visit us and enjoy the drive and cycling.
Their original glass works, is ideal for Karuizawa memories.
Information
Minimum number of people
1 person
Number of people who can book
1 to 20 people
Schedule
Regularly
Start time
​
It will be accepted at every hour in the above-mentioned time.
Please fill in the hope of the time in the remarks column at the time of booking.
Reservation deadline
The day before until 16:59
Access and map
Location
長野県北佐久郡軽井沢町長倉塩沢664-9
Assemble point
Karuizawa glass workshop
How to reach by car
Joshinetsu road about 10 minutes from the "Usui Karuizawa IC"
There is parking space for 12 cars. (The hotel's car park two, the second car park (100m away) 10 units)
How to reach by train
JR about 10 minutes by car from "Karuizawa Station", about 30 minutes by bicycle
JR "Nakakaruizawa station" than about 5 minutes by car, about 10 minutes by bicycle
---
Everyone's experiences0件の体験談
There are no reviews yet
Attractions of the plan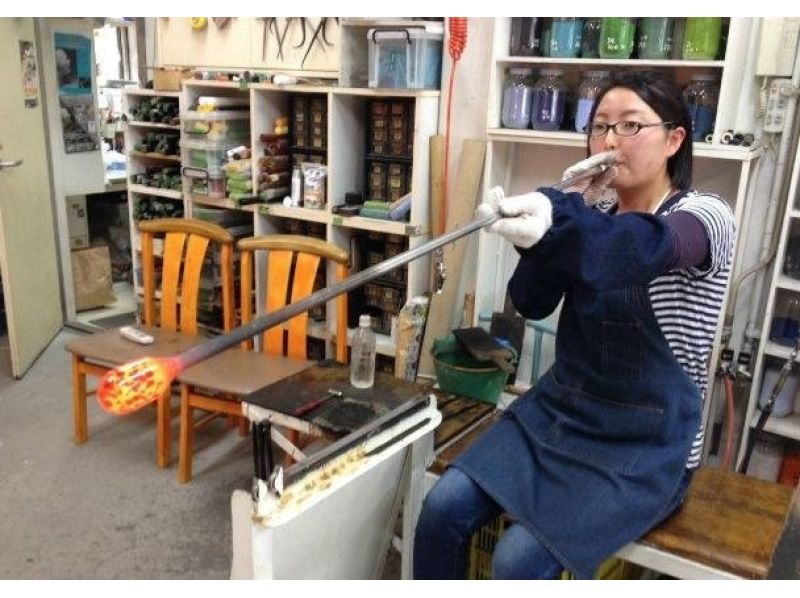 Experience a full-fledged blown glass Change shape by blowing seen how the breath, you can enjoy the fun of making glass works.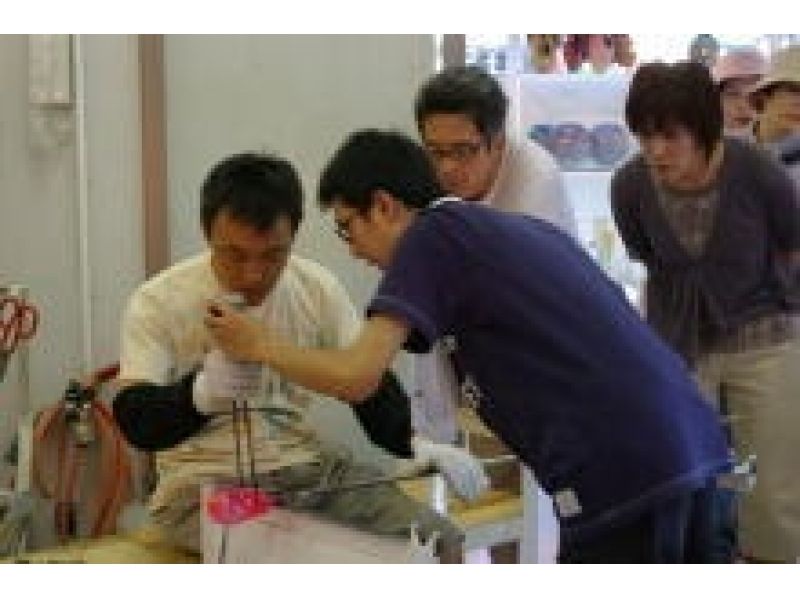 Lecturer firmly support Professional glass crafts writers is safe because it supports one-on-one.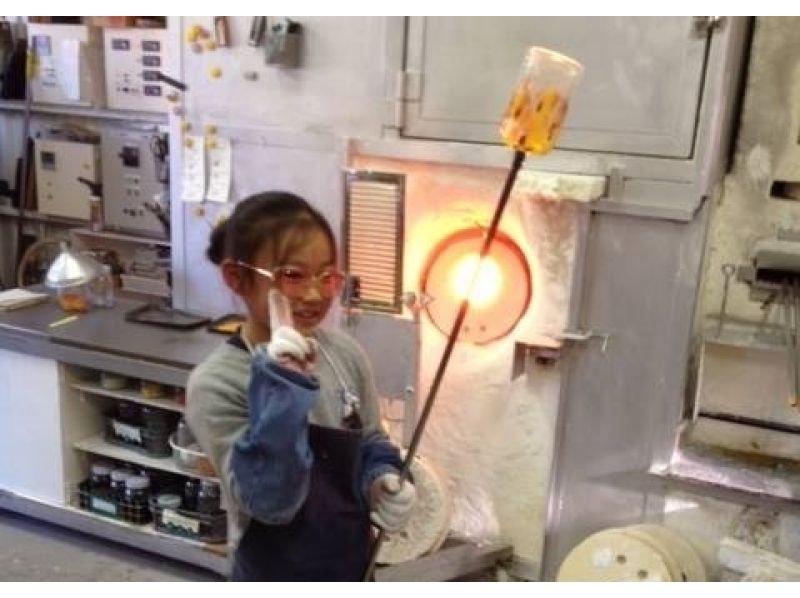 It tackled with confidence even for beginners You aside attachment to the glass works that you create.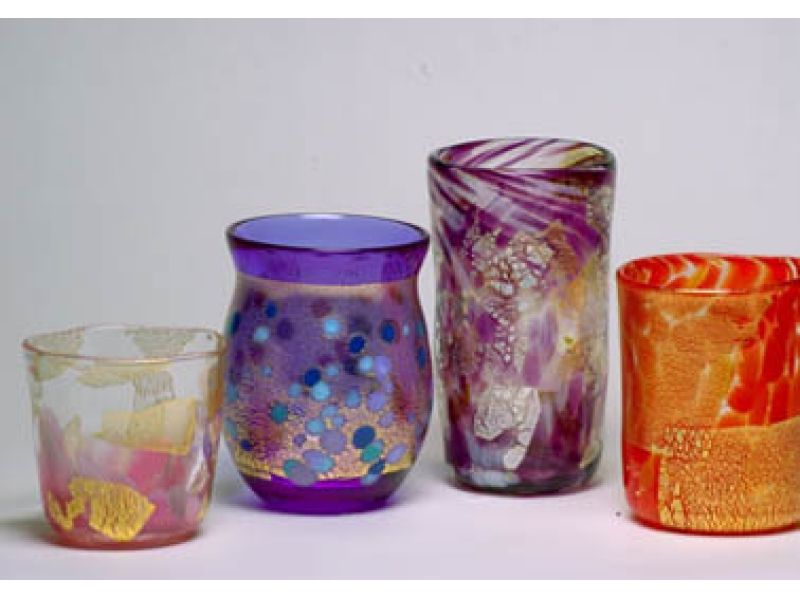 Maikoppu is completed in glass experience Beautiful glass of the Maikoppu, or does not in Karuizawa of memories?
About price
Basic charge
Participants

3,300

yen

Age 6 and over
Option fee
Put Hoshihaku-Yukihaku / person

500

yen

Put a silver foil / person

700

yen

Put the gold leaf / person

1,700

yen
※Prices including all taxes.
※ This is the basic charge.
* Prices may vary depending on the schedule, so please see the price list displayed after selecting the schedule.
| | |
| --- | --- |
| Included in price | Experience fee, guidance fees |
| Not included in the price | If you would like to work sending, we have received additional shipping (700-800 yen). |
About payment / cancellation
| | |
| --- | --- |
| About payment | On the day we ask for your settlement in cash. Please note that the card can not be used. |
| Payment method | The ways assigned by operators. |
| Indication on Specified Commercial Transactions Law | Indication on Specified Commercial Transactions Law |
| About cancellation fee | Cancellation fee is not particularly received. In case of cancellation or change by the convenience of our customers, please contact us beforehand. |
Advance preparation
Clothings and must-bring items
Dress: suitable for sports because sweat clothes (cotton products)
Belongings: what you need will be available here. Please empty-handed.
About rental items
It is included in the room rate.
Facility information
Changing room
Restroom
shower
Parking Lot
Locker
Others
Matters require attention
But is a year-round place, please contact us at one time for the July and August high season.
Other notices
- Please contact us if that is your participation in three or more people.
And production has been work is completed on the chilled overnight. It will be the next day after you pass. Do you come to the workshop, we will complete as soon as mail (postage separately).
---
Glass Studio KARUIZAWA(軽井沢ガラス工房)

の取扱いプラン一覧
---
Included in price
Experience fee, guidance fees
Time required

Within one hour

Participating age

Age 6~

Number of people who can book

1 to 20 people
When you book this plan 30 pt I will save it!