Explore Yakushima the World Heritage Site: Outdoor Activities & Trekking Tours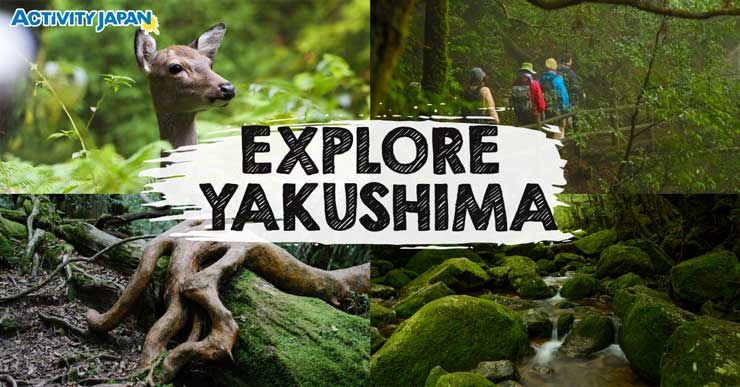 Yakushima island has, over the years, provided a haven not only for holiday goers seeking the respite of a subtropical paradise but also for green and loggerhead turtles in the endangered list. Favorable conditions by the Kuroshio current have ensured the thriving of a beautiful underwater world of sea goldies, butterflies, among other colorful marine life and plants, thereby resulting in incredible snorkeling, SUP and kayaking opportunities. You'll run into all manner and color of fishes, and unique aquatic life you had no idea even existed!
Home to the millennia-old Jōmon Sugi; and other massive cedars and rare wildlife and flora, Yakushima island is also a deserved World Heritage Site! Its enticing series of waterfalls and mountain peaks provide breathtaking scenery, with its most popular natural possession being the famous Shiratani Unsuikyo forest. The adorable Yaku deer and monkeys that have taken up residence here are sure to impress visitors just as much as the towering canopies of ancient cedars that have been around for centuries!
From inspiring backdrops to sea turtle-laden seas, Yakushima island is the very definition of an idyllic holiday. Get lost in the UNESCO woodlands, among many other experiences on a sightseeing extravaganza by Mother Nature!
1. Trekking in the forest of Princess Mononoke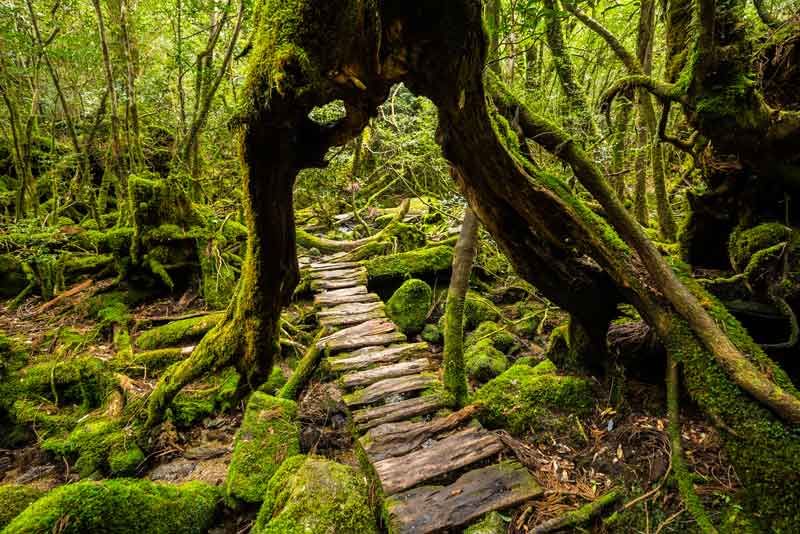 Yakushima trekking offers a flurry of island delight, the highlight of which is Shiratani Unsuikyo. A place of green rocks and ageless cedar trees, this beautiful valley has inspired a princess film! Hike under a sky of green leaves!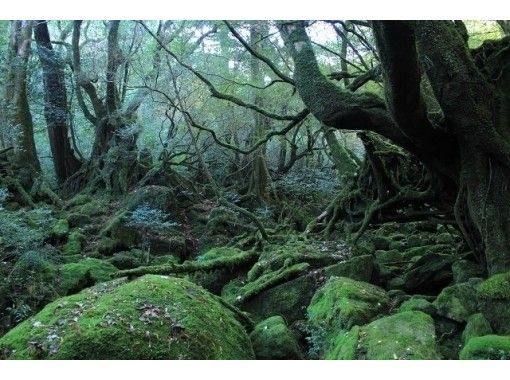 Shiratani Unsuikyo Trekking Tour (half-day course)
Yakushima, Kagoshima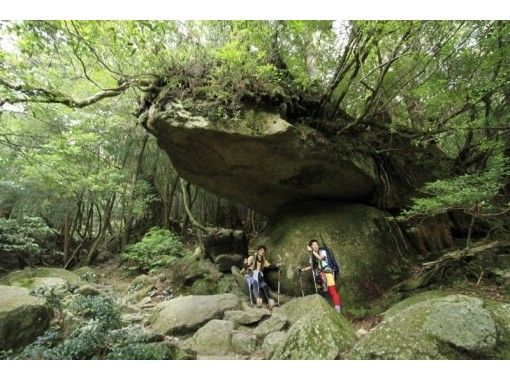 A Refreshing One-Day Trekking Tour in the Misty Forests of Shiratani Unsuikyo
Yakushima, Kagoshima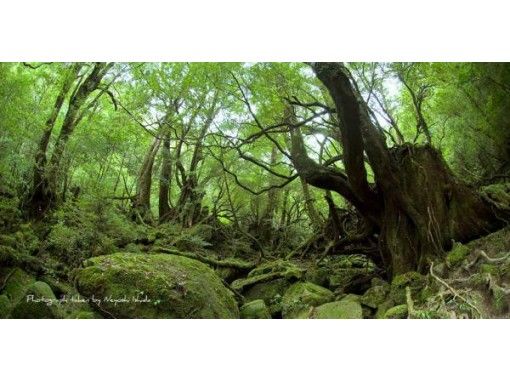 Stroll Through the Place of Princess Mononoke: Shiratani Unsuikyo Trekking Guided Tour
Yakushima, Kagoshima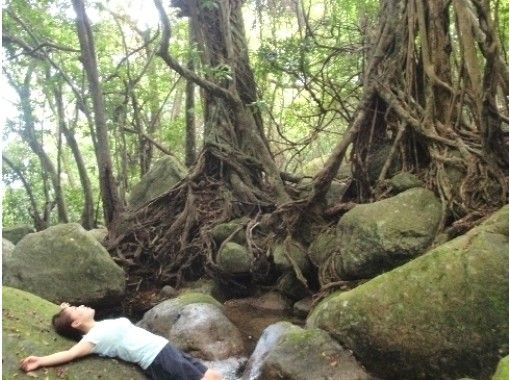 One-day Guided Trekking Course & Kayaking Tour in Yakushima (Choose from Three Available Courses: Yakushima Cloud Forest, Western Forest Road, Yakusugi Land)
Yakushima, Kagoshim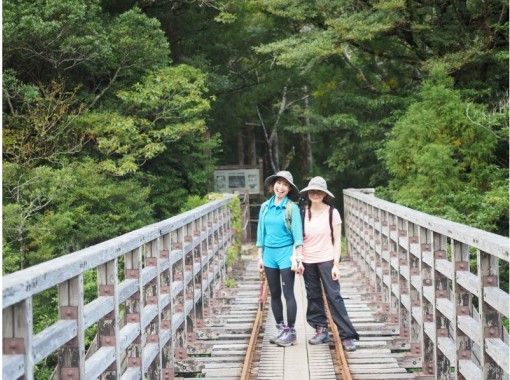 Two Days Trekking and Diving Experience (Jomon Cedar Trekking Course, and Yakushima Sea Diving)
Yakushima, Kagoshima
2. Guided tours: Meet a World Heritage Tree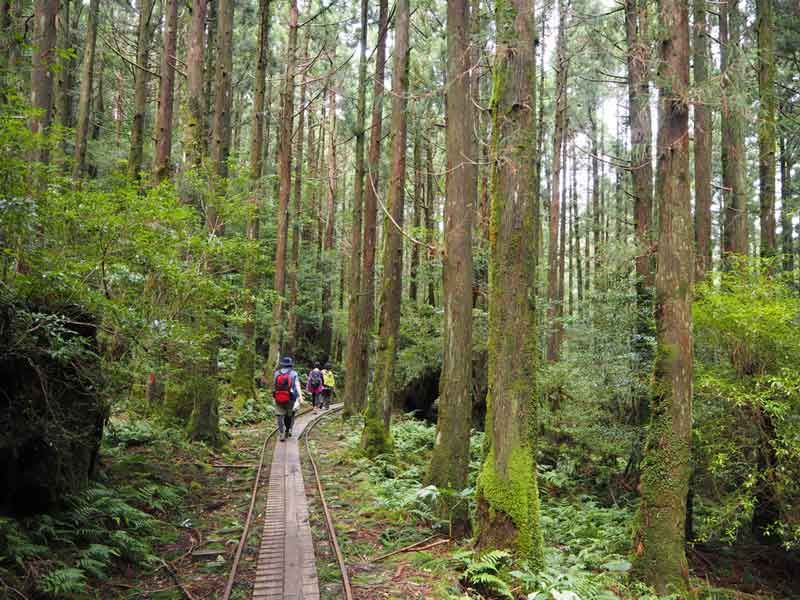 A UNESCO World Heritage site of profound nature, Yakushima is home to the Jōmon Sugi, a massive cryptomeria tree believed to be more than 2,000 years old! Other Yakushima day trip options also include Yakusugi forest tours and mountain climbing Kuromidake!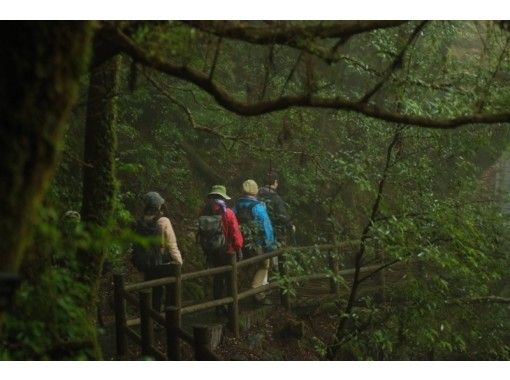 Relax and Walk in the Beautiful Forest Surrounded by Moss, a Majestic Giant Tree, and Wild Animals: Yakusugi Forest Guided Trekking Tour
Yakushima, Kagoshima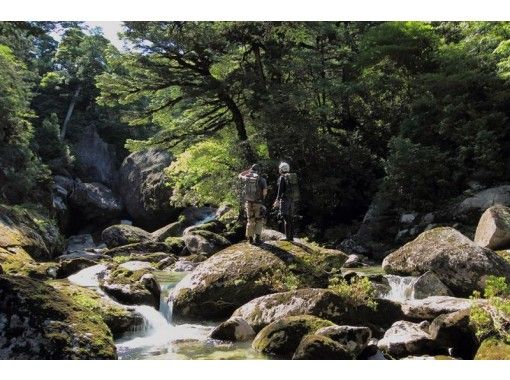 Eco-Tour of the Shiratani Unsuikyo Forest (1-Day Guided Trekking Course)
Yakushima, Kagoshima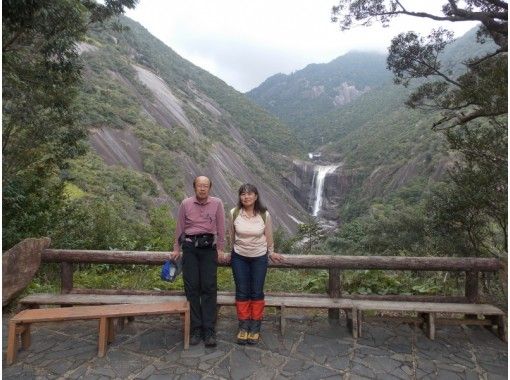 Explore the Island by Walking with Your Tour Guide and Go Trekking in the Shiratani Unsuikyo Forest
Yakushima, Kagoshima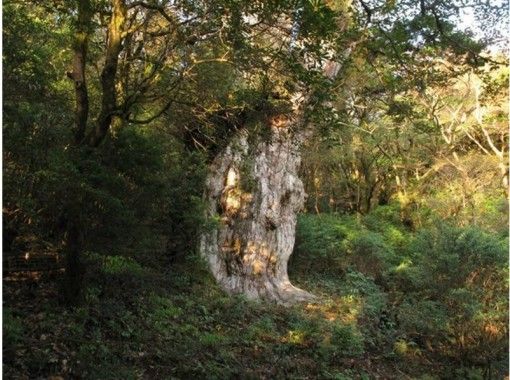 Learn the History, Culture, Flora, and Fauna in a One-Day Jomon Sugi Guided Mountain Climbing and Trekking Course
Yakushima, Kagoshima
3. Ecotourism tours: Visit the gods
Take your Yakushima hiking to the next level, with a snorkeling stroll of the lively sea. Pose for underwater selfies with turtles in lovely corals and follow butterflies wherever they lead! Additionally, enjoy freestyle hiking in Miyanoura and explore Mt. Tachu, believed to be home to gods!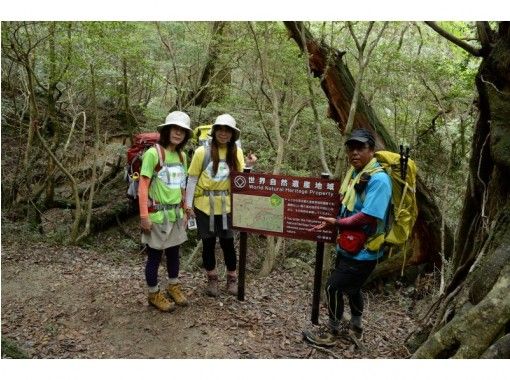 Master Kyushu Highest Peak: Mt. Miyanoura Guided Climbing Experience. Enjoy the Superb View in the Summit, the Many Endemic Species, and Alpine Plants
Yakushima, Kagoshima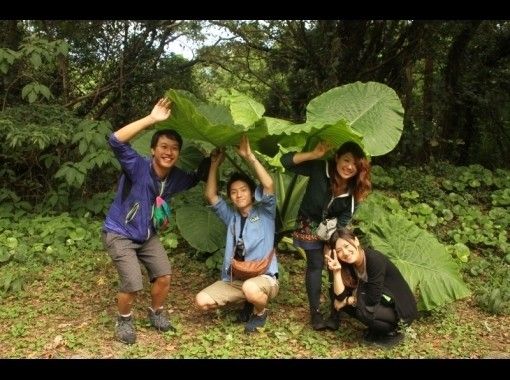 Experience the Untouched Nature of Snakeguchi Falls in a One-Day Trekking Tour and Hot Spring Bathing
Yakushima, Kagoshima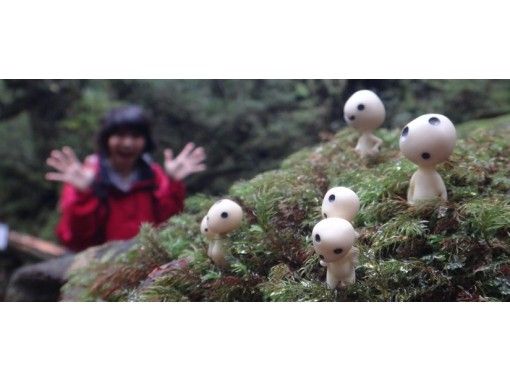 Watch the Seasonal Flowers and Enjoy the Fresh Scent of the Forest: Shiratani Unsuikyo, Mononoke Forest, and Taikoiwa Early Morning Eco-Tour!
Yakushima, Kagoshima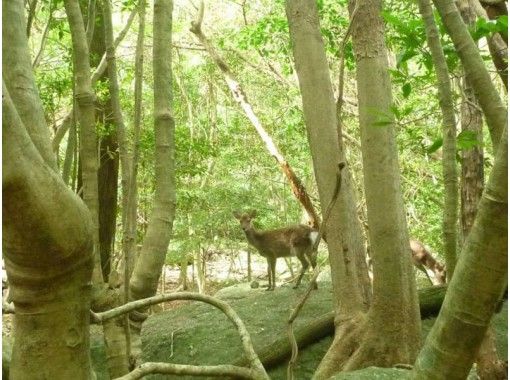 Explore Yakushima the World Heritage Site by Driving Through the Western Forest Road and Meeting Wild Animals
Yakushima, Kagoshima
4. Canoeing in a sea of turtles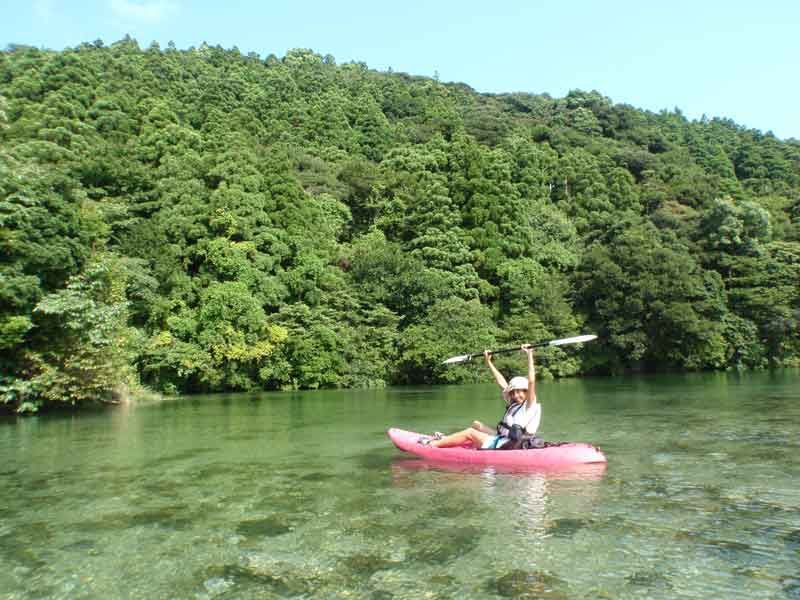 An island trip wouldn't be complete without a canoeing tour across waters separating banks of lush nature. Aside from exquisite scenery of the hills and mountains from out on the water, you're also bound to bump into a brown sea turtle in one of Japan's most fertile turtle egg-laying spots!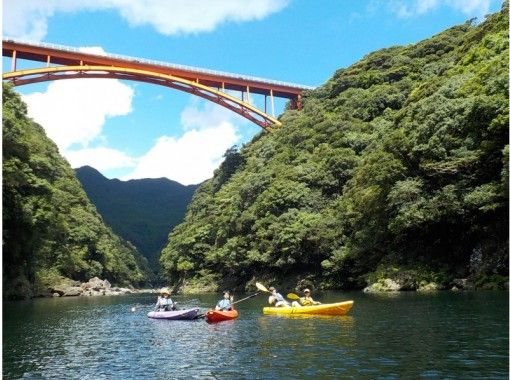 Enjoy The Beautiful Nature of Yakushima on a Canoe
Yakushima, Kagoshima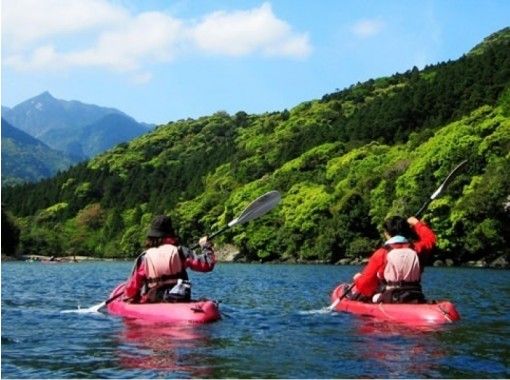 Miyanoura River Half-Day Kayaking Tour (Beginner-Friendly Experience)
Yakushima, Kagoshima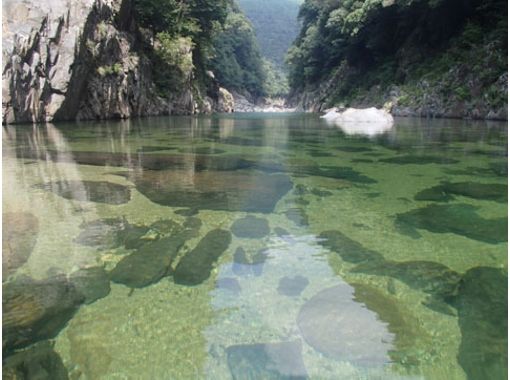 Relish the Clear Water with See Fish Swimming Under Your Canoe on Anbo River
Yakushima, Kagoshima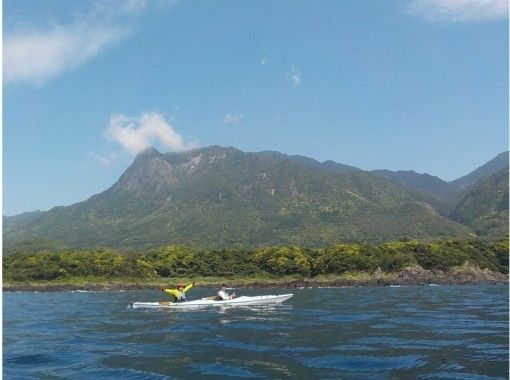 Look Up at the Majestic Mountains and Take a Stroll on the Clear Water Above the Sea from a Kayak
Yakushima, Kagoshima
5. Tour the dark beauty of mountains at night
Beyond the cedars swaying in the night breeze, the Yakushima night sky is an endless field of twinkling stars and bright moons. Stroll the mountains' dark beauty in the moonlight and warm up on bonfires, and with coffee and desserts!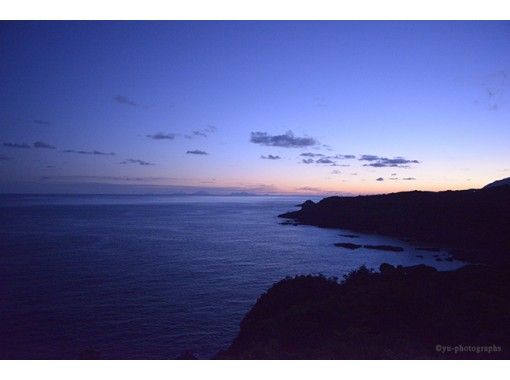 Enjoy Mountain Climbing and Island Night Trekking Tour
Yakushima, Kagoshima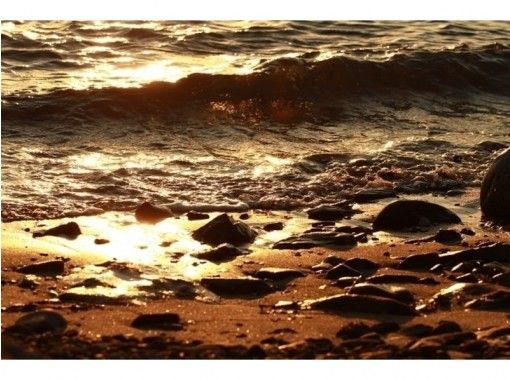 Watch the Beautiful Sunset and Join Mountain Night Trekking Tour
Yakushima, Kagoshima
6. Diving with fish of all color and size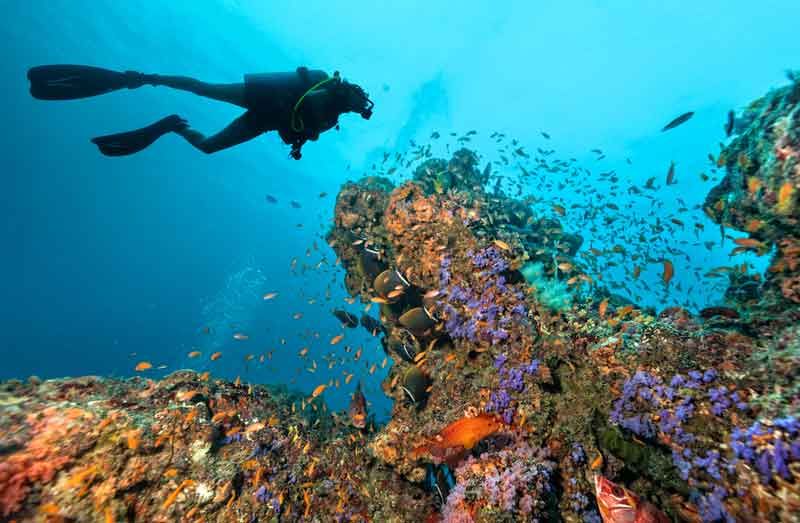 Blessed by the Kuroshio currents that ensure warm temperatures throughout the year. Yakushima offers excellent conditions for marine life and human exploration. Diving Yakushima means plenty of mackerel and flying fish!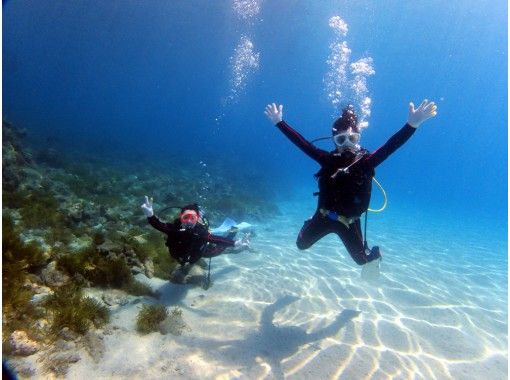 Beginner-friendly Half-day Diving Experience
Yakushima, Kagoshima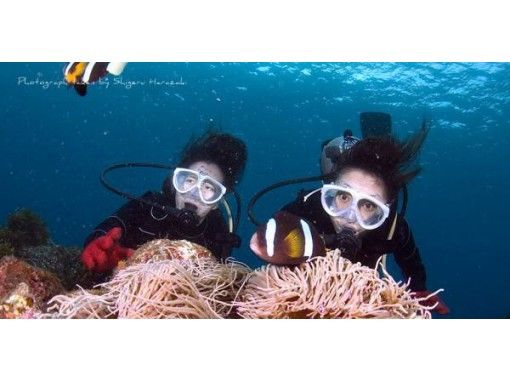 Go See the Thousands of Years Age Jomon Cedar Tree and Dive into the Yakushima Sea (Trekking & Diving Course)
Yakushima, Kagoshima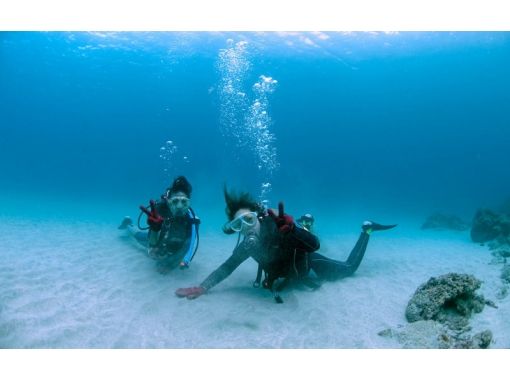 Take a Leisurely Stroll Through the Beautiful Underwater Sea of Yakushima
Yakushima, Kagoshima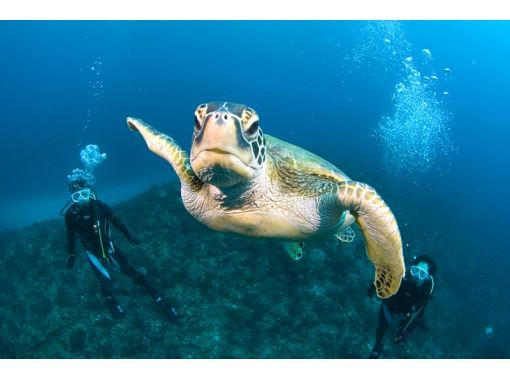 Diving Adventure with a Detailed Guide of the Creatures of the Sea
Yakushima, Kagoshima
7. Come alive Canyon rafting Yakushima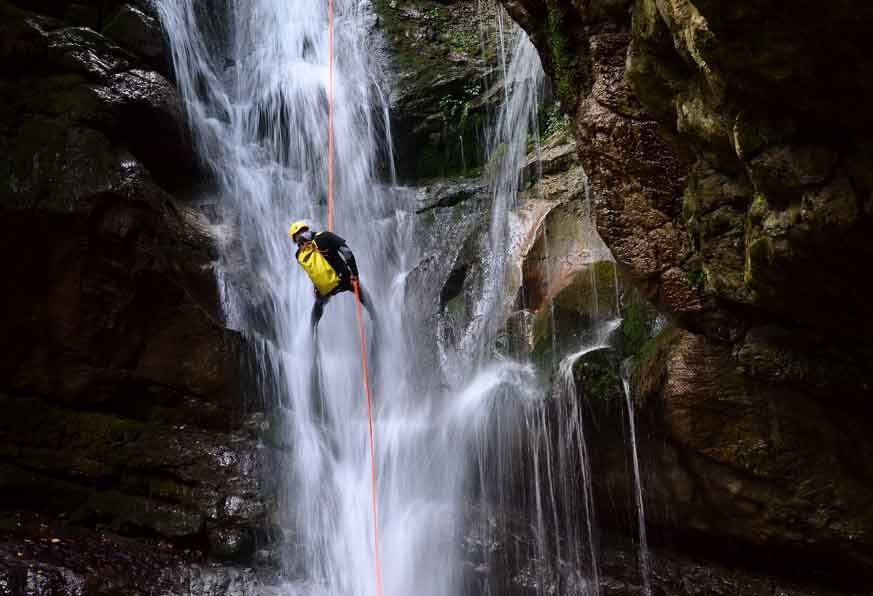 Thrill-seekers can still have their fun in Yakushima. The island is not only famous for its calm wonders but also adrenaline-inducing experiences such as canyon rafting! Be sure to watch your step, so you don't squish the adorable crabs!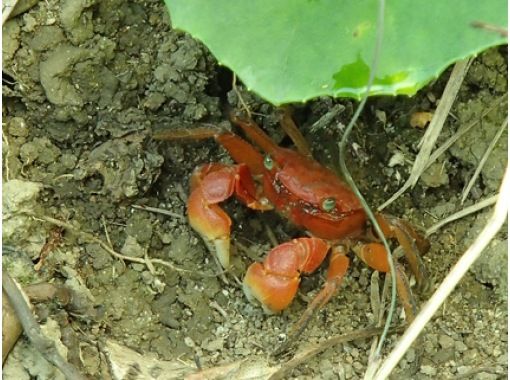 Half-Day Canyoning Tour in the Unexplored Nature of Yakushima
Yakushima, Kagoshima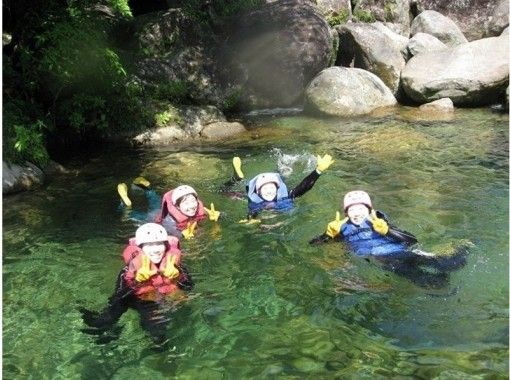 Refresh Your Mind and Body in a Thrilling and Fun Half-Day Canyoning Adventure
Yakushima, Kagoshima
8. Snorkeling with sea turtles in Yakushima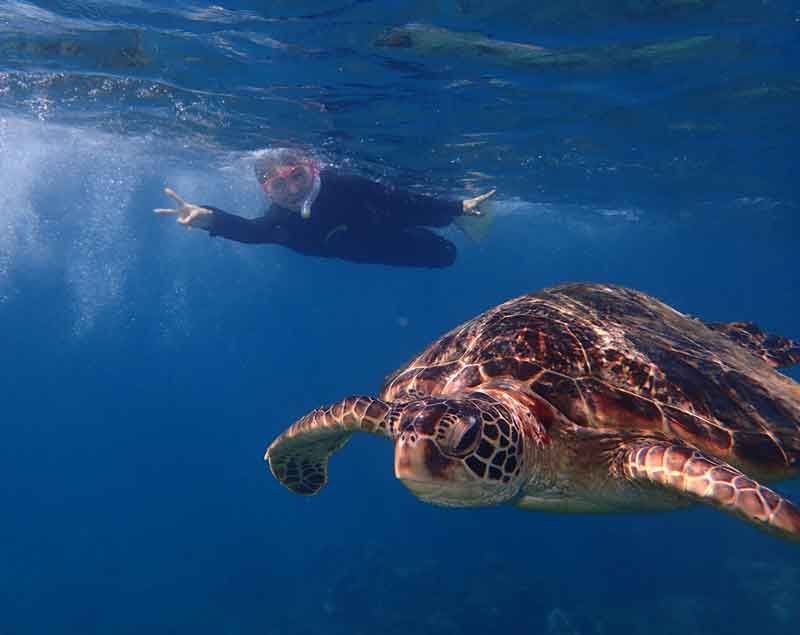 Besides the abundance of jellyfish-loving sea turtles, Yakushima snorkeling also entails pygmy seahorses clinging for dear life on sea fans. More company in the water comes in the way of black sided hawkfish, ambling goatfish, and sea goldies swirling around in schools!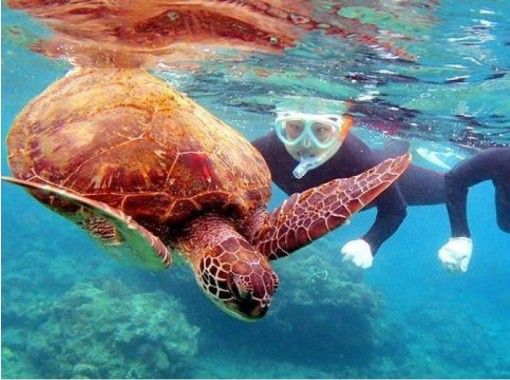 Let's Go Looking for Sea Turtles (Half-day Snorkeling Course)
Yakushima, Kagoshima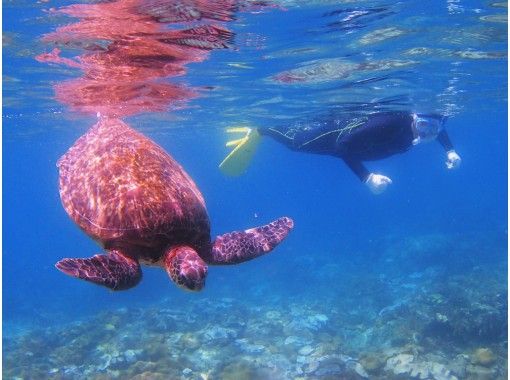 One-Day River Kayaking and Snorkeling Adventure
Yakushima, Kagoshima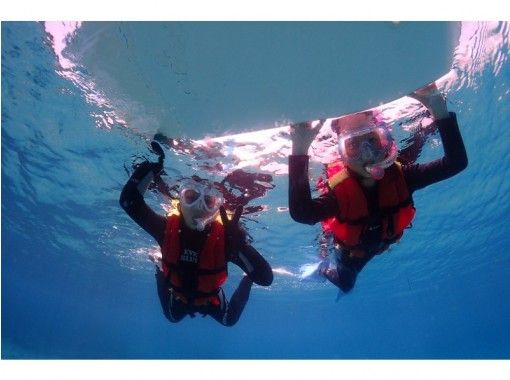 Enjoy Snorkeling Tour and Explore the Underwater World with Your Friends and Family
Yakushima, Kagoshima
9. SUP tours in Yakushima paradise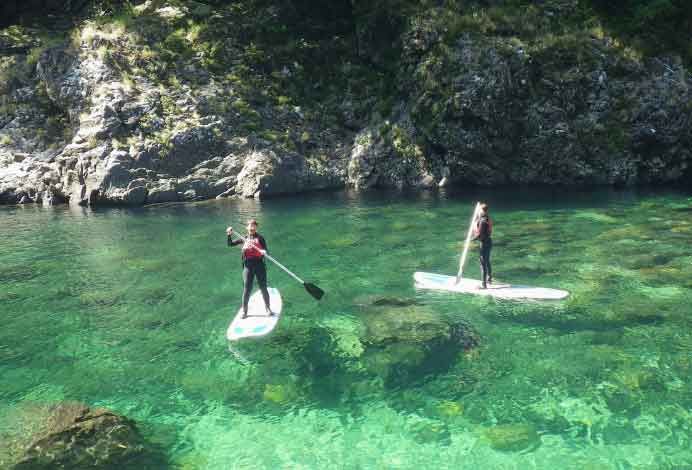 The Anbo river is among Japan's most sought after SUP spots. Yakushima SUPs take you across the scenic flow of this stream, in addition to the diverse sea around the island. The calm brackish waters mix with the blankets of green for the most meditative experience!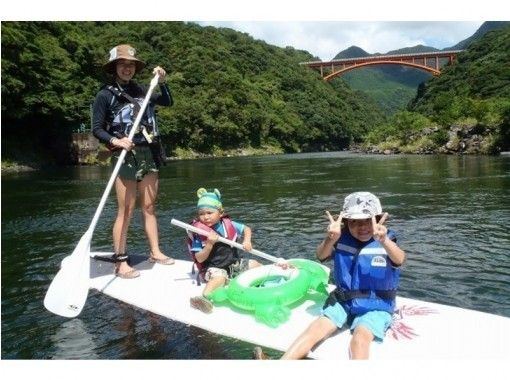 Morning SUP Tour (Beginner-Friendly Course)
Yakushima, Kagoshima
10. Day trip on the island of waterfalls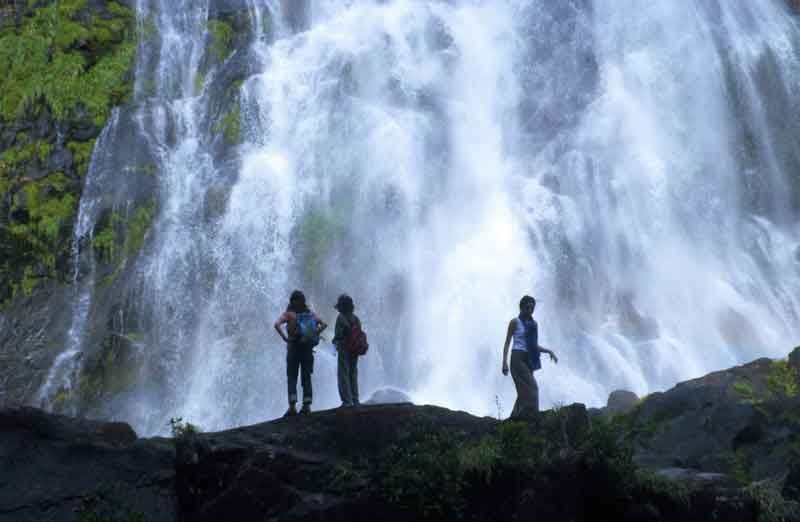 The Janokuchi waterfall is a gently falling cascade of water, in divine seclusion on Yakushima island, while Ohko offers more dramatic gashes into a green pond. Yakushima features plenty of waterfall delight, including the powerful Senpiro waterfall that is responsible for a giant granite valley. It later on in the course leads to the Toroki falls!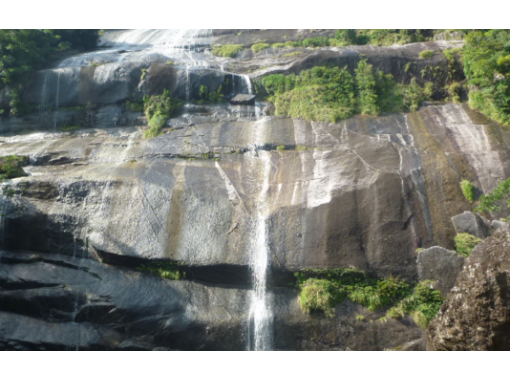 Janokuchi Waterfalls Hiking Tour
Yakushima, Kagoshima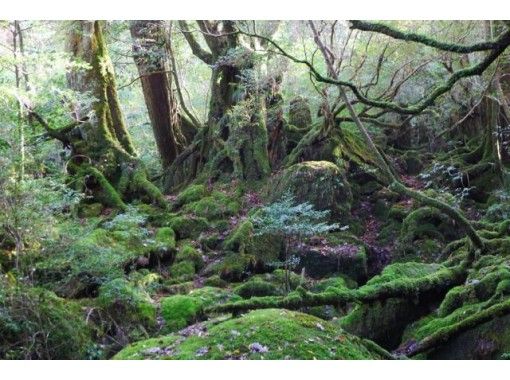 One-Day Adventure in Yakushima: Forest Trekking, Waterfall Sightseeing, and Hot Spring Experience!
Yakushima, Kagoshima