New corona measures and small group charter tour to ask "Yakatabune Harumi-ya"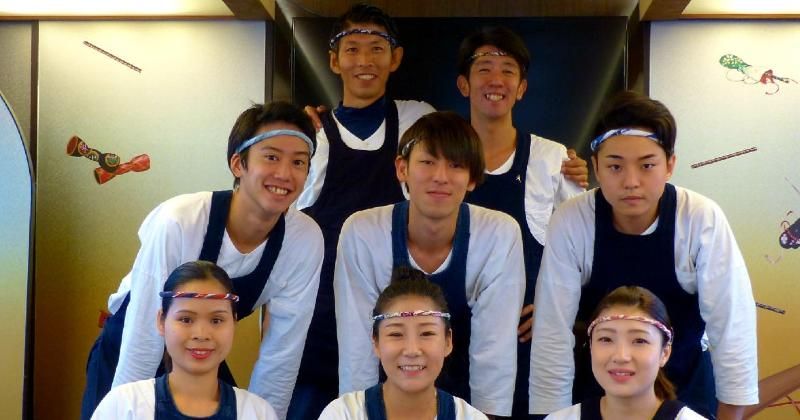 Activity Japan editorial department
"Yakatabune Harumi-ya" Since it was founded in 1884, The best of Edo Thorough hospitality based on the concept of is popular. Beautiful Tokyo landscape And seasonal ingredients are used luxuriously Authentic Japanese dinner Is attractive. New corona measures And recently increased "Small group charter tour" And so on.
To enjoy activities safely and securely
The second installment of "How to Enjoy New Activities in the After / With Corona Era" featured in June 2020 last year. This time, we will interview the business operator who provides the activity about "the latest measures to prevent corona infection". The third time, "Yakatabune Harukaiya", which is popular for sightseeing in Tokyo, will appear.
"Yakatabune Harumi-ya" original infection prevention measures
Harmless and safe for the body Generates low-concentration ozone, which is said to be Ozone generator Is used to sterilize the space. The ozone generator is said to "suppress the new coronavirus".
Indoor measures such as changing rooms, shower rooms, and training
Ventilate the inside of the ship once every 30 minutes Implemented. The windows in the room Customers can open and close by themselves is. As an effort to ensure social distance Half the number of seats available To. Secure a space between seats Non-face-to-face And as a splash prevention measure Install acrylic plate .. We have seats arranged so that you can board the ship with peace of mind.
Physical condition management of staff, hygiene management in the facility, time interval
At work Fever, cough and malaise Is there any symptom of Physical condition management and check .. If you have a fever of 37.4 ° C or higher or are in poor physical condition, or if your family members have the same symptoms, you will not be able to work.
Besides, Always wear a mask and bag .. Staff who face customers directly in the cabin wear face shields to serve customers.
About your health check
For all passengers on board Temperature measurement Implemented. In some cases, we may refuse boarding for those who have a body temperature of 37.4 ° C or higher or who are considered to be extremely ill.
Besides, when making a reservation, Health check and overseas travel history I wrote down the presence or absence of Submit boarding list I'm asking you to do it. The boarding list is intended to enable prompt contact and information provision in the event of an infected or suspected infected person.
Measures for shared equipment
There is an opportunity for customers to touch Inside the ship or deck , Microphone , Equipment such as slippers Etc. Disinfect with alcohol doing. Disinfection is carried out regularly before and after boarding and during boarding. In front of each table and restroom Also Install alcohol disinfectant We are asking for your cooperation.
Customer base of "Yakatabune Harumi-ya"
After 2020 Couples and friends , Used by a small number of people such as families The number of people has increased. Charter for 10 to 15 people Is also increasing.
Customer feedback regarding infection control

"The boatman is disinfecting everywhere in the ship." "Installing an ozone device, measuring the temperature, disinfecting the fingers, etc." Thorough infection control measures are taken "" I was able to board the ship with more peace of mind than anywhere else Is being sent.
Features of "Yakatabune Harumi-ya"
Cooking Authentic Japanese kaiseki .. Seasonal ingredients, fresh seafood, carefully selected meat dishes, etc. Luxurious use of high-quality materials death, Handmade one by one doing. Specialty " Freshly fried tempura The ingredients are Fresh seafood purchased from Toyosu every morning use. The 3rd generation is the finest gem that is judged by himself and fried with skillful skill is. It is very popular, saying that the crispy texture is irresistible. Vegetarian and allergy menus are also available Please contact us.
Own Houseboat (6 boats) teeth All moat seat type .. It 's luxurious, but it 's not too stiff. Spacious space is. Feel the refreshing breeze from the large windows with a feeling of openness, and at the viewpoint on the roof deck 360 ° night view of Tokyo You can enjoy. anniversary , Reception , Various situations such as girls-only gatherings You can use it at.
Unique initiative
A stylish boatman Highlights and new attractions of Tokyo Thorough hospitality and service while introducing. We will help you with a memorable banquet. English / Chinese / French Such, Foreign language support Many staff are also enrolled. Customers who are invited from overseas can also use it with confidence.
Seasonal attractions and fun to experience
Late March to early April To "Ohanami riding houseboat" Will be operated. The houseboat can see the cherry blossoms in front of all the seats " Special seat for cherry blossom viewing ". Spread out in front of you through a large window A row of cherry blossom trees and a refreshing spring breeze Please feel and relax. Cherry blossoms in full bloom along the Sumida River & Tokyo Sky Tree You can enjoy lunch, dinner and a special time while watching.
" Cherry-blossom viewing that does not require space and can avoid 3 densely It is also adapted to the Wiz Corona era.
To ensure social distance, Up to about 40% of the capacity of each ship We are accepting reservations. Make a reservation as soon as possible.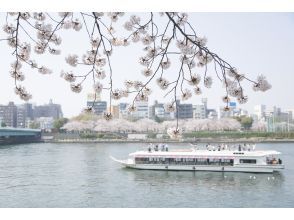 A word to our customers
Will continue in the future Measures necessary for health and safety I will work on.
So that you can have a good time on the houseboat Maximum hospitality of all the staff I will do it.
We look forward to your boarding.

Kanto
Tokyo
Odaiba/Toyosu
Cruising / shipboard party
Fireworks display
Houseboat
A restaurant that floats on the surface of the water. At Yakatabune Harumi-ya, you can enjoy the dishes prepared by Japanese masters while watching the 360-degree night view of Tokyo Bay. You can spend such "luxury" and "smart" time. In 2016, the industry's largest new ship "Shirasagi (capacity of 144 people)" went into service. Please spend a special time in the gorgeous and sophisticated ship that overturns the image of a houseboat so far. Furthermore, we can arrange geisha, Edo entertainers, impersonator entertainers, etc. to liven up the banquet! In addition, Harumiya's houseboats are also equipped with English-speaking boatmen so that customers coming from overseas can board with peace of mind. Please contact us when making a reservation.
business hours
Reception hours 10: 00-21: 00
Regular holiday
Irregular holidays ※Please contact us for more information
【please note】
The information on this page is as of February 8, 2021. The business conditions of the companies we introduce and the availability of plans may change. If you have any questions or concerns, please feel free to contact us at the time of booking.
The images used in the article include those taken before 2020.