Strawberry picking clothes and coordination [ladies & children]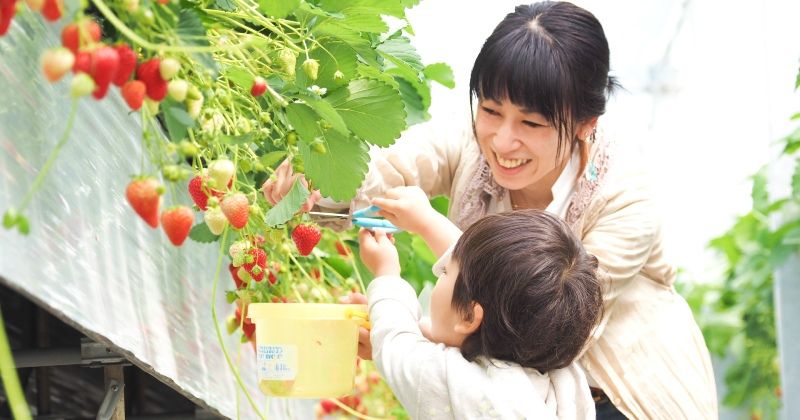 Activity Japan Editorial Department
strawberry picking is fun as is, but you should be able to enjoy it even more if you pay attention to your attire.

This time Tips for choosing clothes about, Divided into two patterns for women and children I will explain.
together strawberry picking I want to be sure to prepare for going out useful item and can be enjoyed all over the country Strawberry picking experience plan We will also introduce it, so please use it as a reference when you go out.
What is strawberry picking?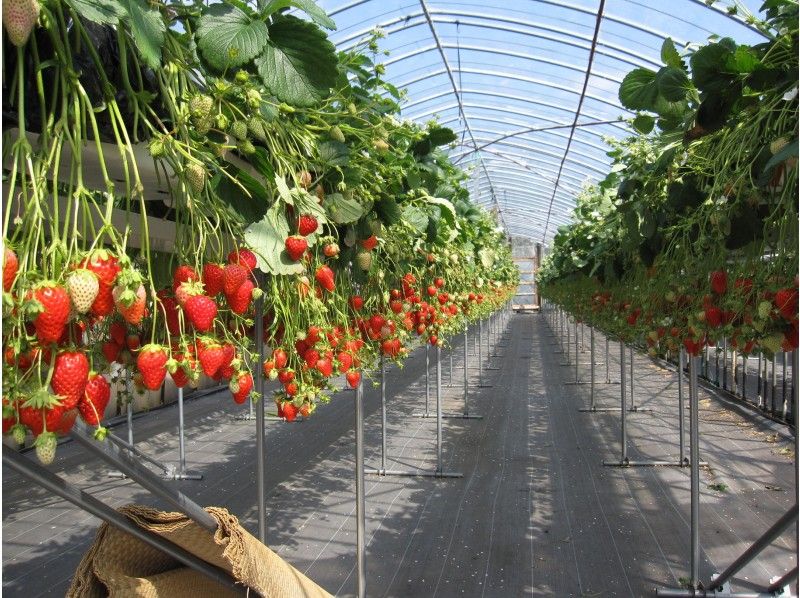 strawberry picking What is Harvesting experience at a strawberry farm That's what I mean.
The season for picking strawberries varies depending on the region and strawberry variety. January to May to. You can enjoy it for about half a year.
freshly picked, sweet and juicy strawberries Being able to eat is a big attraction of the harvest experience.
Many strawberry farms Because we cultivate multiple strawberries of different varieties, Eating and comparing strawberries you will be able to enjoy .
Also, children can learn while having fun by actually seeing how strawberries grow.
Strawberries are cultivated in a position higher than the ground " Elevated cultivation " and strawberries planted in the ground " Soil cultivation There are two ways to do this.
"Elevated cultivation" allows you to pick strawberries while standing, while "Soil cultivation" allows you to pick strawberries while crouching down. .
Cultivation methods vary from farm to farm, so when picking strawberries, choose clothes that match the season and cultivation conditions at the farm.
Strawberry picking clothes (ladies)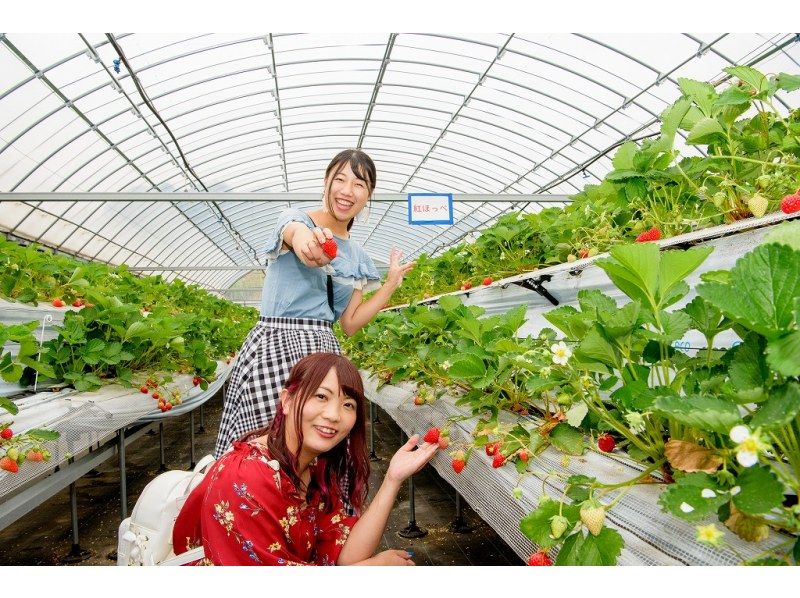 Clothing for women to go strawberry picking I would like to introduce about
strawberry picking To Recommended clothing points When, Clothes you should avoid Let's take a look at it separately.
Strawberry picking basic clothes
easy-to-move clothes
Clothes that are easy to put on and take off
clothes that can get dirty
First Easy-to-move clothes Let's choose
In a soil-cultivated strawberry farm, picking strawberries requires repeated squatting and standing.
Even in the case of elevated cultivation, there are times when the waist is lowered and the arms are stretched when harvesting strawberries, so Comfortable clothes with stretch should be selected.
Many of the strawberry farms are cultivated in vinyl greenhouses, and the average temperature is 20℃〜25℃ I'm doing temperature control.
Because it's hot inside the house even on cold winter days , Even if it's cold outside, if you keep your clothes on, you may get hot enough to sweat. Clothes that are easy to put on and take off is recommended.
Strawberry juice and soil may get on your clothes, so It is best to avoid wearing light-colored clothes that show dirt easily. .
Sneakers that are easy to wear because the soil is soft and there are unstable feet shoes with flat soles Let's choose
Carry as little luggage as possible and use both hands body bag or rucksack is recommended.
Clothes you should avoid when picking strawberries
black clothes
fluorescent clothes
white clothes
skirt
shoes with heels
strawberry picking when you go out to black or white clothes should be avoided as much as possible.
Pollination by bees is essential for growing strawberries. Therefore, in a greenhouse Wasp will fly.
If you don't give a stimulus from here, you won't be stung, Black and fluorescent colors are colors that irritate bees It is said that.
Avoid wearing black or fluorescent colored clothing as this increases the risk of bees agitating and attacking you. .
Also, since strong odors may irritate bees, perfume Also refrain from
white clothes However, it is better to avoid it because it will make the dirt stand out.
If you pick strawberries with soil cultivation, pants style instead of skirt is easier to move .
If you really want to wear a skirt, when picking strawberries Style with leggings It is recommended to devise such as
In addition, if the ground is soil, shoes with heels It is difficult to walk because it can get stuck in the soil, so it is better to avoid it.
Strawberry picking clothes (children)
Even for children Easy-to-move clothes that can get dirty is recommended is.
Because it's hot inside the greenhouse, Clothes that are easy to put on and take off would be good.
Don't catch a cold from a cold sweat Quick-dry innerwear and T-shirts It is a good idea to take measures such as wearing
Small children can get their clothes dirty even if they are careful.
Wear clothes that you don't mind getting dirty, change clothes or smock It is also recommended to use items that can be worn over clothes such as is.
To prevent dirt on the feet boots It would be nice to wear
or shoes you usually wear mosquito, dirty shoes Etc., you should choose according to the situation.
strawberry picking list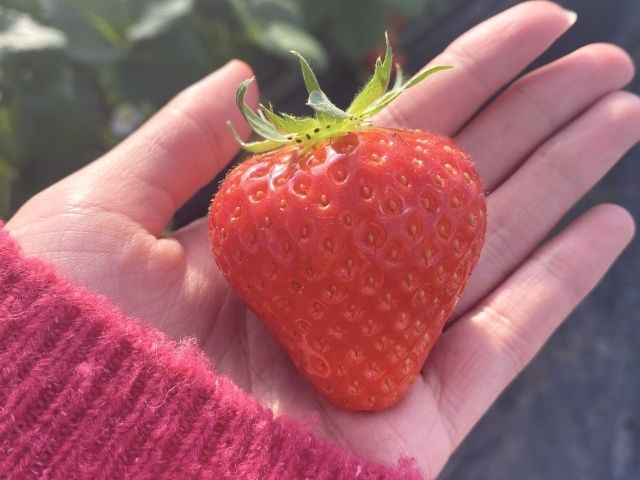 strawberry picking to enjoy Items to prepare I would like to introduce about
The necessary items are prepared at the strawberry farm, Basically you can enjoy it empty-handed However, if you bring it with you, you can enjoy strawberry picking even more comfortably, so please use it as a reference for your outings.
wet tissue is a must-have item for cleaning your hands before eating strawberries or wiping the juice off your hands when picking strawberries.
Non-alcoholic type If it is a wet tissue, it can also be used to wipe the mouth of a child while sterilizing it. .
towel can be used when you sweat or wash your hands, or you can put it on your child's chest when eating strawberries to prevent the juice from getting on their clothes.
In addition to hydration, it can be used when you want to quickly wash and eat strawberries. , One 500ml plastic bottle of water It is convenient to prepare.
It can be used in a variety of ways, such as when taking home trash or as a place to change dirty clothes. Plastic bag is safe in case of emergency if you have one.
hat teeth Can be used to hide bees from reacting to black hair . Especially recommended for people and children who are not good at bees.
For people with long hair, hair can get in the way when picking or eating strawberries. hair rubber should be prepared.
For people who want to wear their favorite clothes on a date but don't want to get them dirty, apron It is convenient to have
If it's a disposable type, it's thin and lightweight, so it doesn't add bulk in your bag. .
If the weather is good, the sun will pour into the inside of the greenhouse, so if you are concerned about getting a sunburn, Sunscreen You should take measures against UV rays.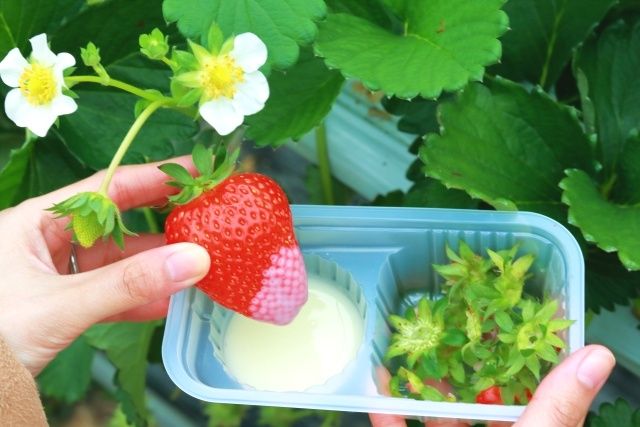 condensed milk if there are, You can change the taste of strawberries .
It may be prepared at strawberry farms, but it may be prohibited to bring in some strawberry farms, so Be sure to check in advance .
Insulated bag with ice pack If you have , you can chill the strawberries and take them home.
Eating too much can upset your stomach, motion sickness when traveling, etc. , There may be troubles unique to going out.
Pain relief, motion sickness, etc. medicine for the situation If you prepare for it, you can rest assured in case of emergency
Popular ranking of strawberry picking experience
A plan where you can experience strawberry picking that can be enjoyed all over the country Introducing.
half an hour ,or 1 hour All-you-can-eat plan or, 15 types A plan where you can eat and compare the strawberries of There are plenty of plans to enjoy strawberries, such as.
Find your favorite plan and go out for a strawberry picking experience as a couple or as a family.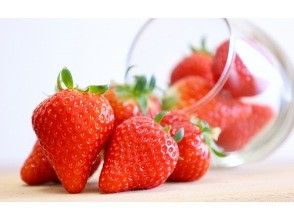 【岐阜・美濃】strawberry picking&オリジナルパフェ作り体験!お土産Toイチゴ1パックをプレゼント♪
Jun Agricultural Products
Minokamo and Gujo
3,000

Yen~

(tax included)
waterの綺麗な美濃の土地で,化学肥料の使用を減らしこだわり抜いて栽培したイチゴを提供しております!!<体験内容>①strawberry picking岐阜県オリジナルの品種である「濃姫」と甘酸のバランスのよい「さちのか」の2種類からお選びいただけます.②オリジナルパフェの製作Jun Agricultural Productsで栽培されたイチゴのみを使用して作った,特製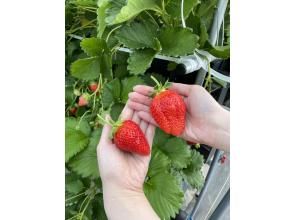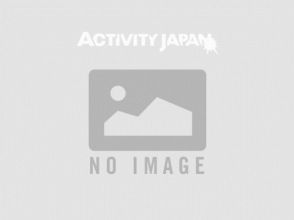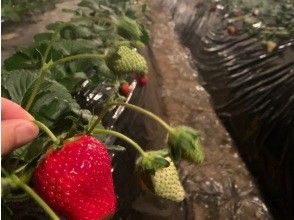 [Chiba Sosa] Private strawberry picking limited to one group per frame! 30 minutes all-you-can-eat plan♪
Choshi and Sawara
2,200

Yen~

(tax included)
All-you-can-eat private strawberry picking experience limited to one group per frame! A satisfying 30-minute course ♪ Because it is a private plan, you can enjoy it without worrying about other customers! The strawberries available are "Benihoppe" and "Tochiotome". Please enjoy the strawberries that have been cultivated with low pesticides and have a sugar content of 20 degrees! family, friends and groups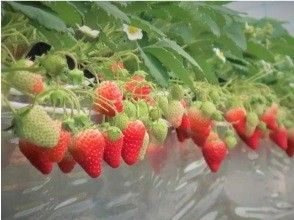 Enjoy the strawberry picking experience with the best clothes!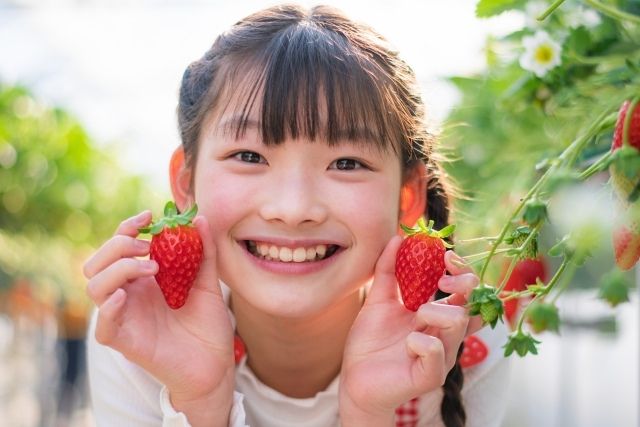 Recommended clothing for strawberry picking I introduced you.
Most of the strawberry picking season from January but, The inside of the greenhouse where strawberries are grown is warm enough to make you sweat even in winter. .
Because there is a temperature difference with the outside air, Clothes that are easy to put on and take off Enjoy strawberry picking while adjusting your body temperature.
*Information such as plans, fees, and introduced facilities is current as of November 2022.
Editorial department recommended feature articles