The 3rd Shibuya Bon Odori Festival will be held on Sunday, April 2019 Yukata Rental Let's enjoy with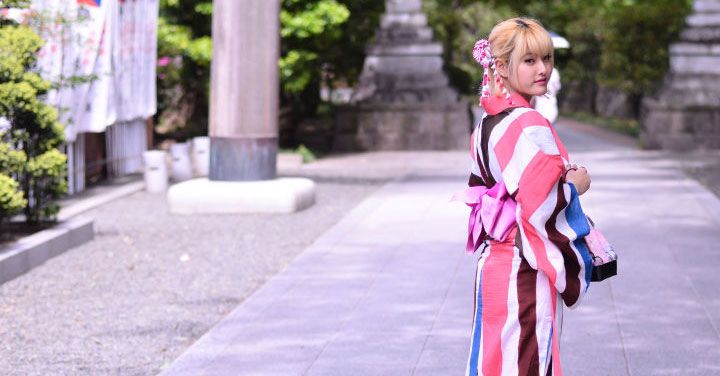 The "Second Shibuya Bon Odori Tournament" aimed to be a place to get in touch with people visiting Shibuya is sponsored by the Shibuya Dogenzaka Shopping District Promotion Association 2018 It was held on July 21 (Sat), 2019 Also Shibuya 109 Events The holding of the "3rd Shibuya Bon Odori Tournament" was announced on the surrounding public roads with a focus on space. Bon festival dance date 2019 On August 4 (Sun), 18:00 to 21:30, traffic restrictions take place between 16:30 and 22:30.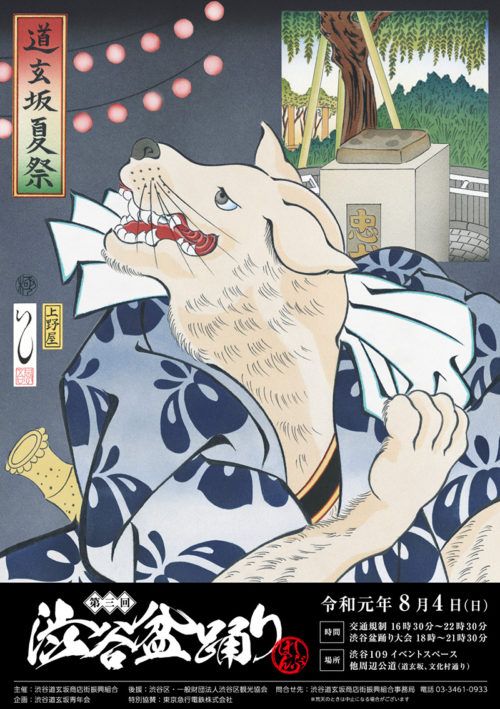 Source: Shibuya Dogenzaka NEWS
2018 There are various media On the day The situation of the Bon Odori dance is especially noticeable, especially the exchange with foreign tourists visiting Japan. In 30 minutes, it was reported that even if you look at it, it turned into a shape and melted into the Bon Odori ring. 2019 It will only be enjoyed because it will be held! So that you can easily enjoy "Yukata" which is a must-have item to enjoy Activity Japan Then you can make a reservation at cheap prices such as Shinjuku and Harajuku near Shibuya. Yukata Rental Is introduced. Speaking of summer festivals, yukata is a must-have! If you are in the middle of Shibuya, you must be cute and ◎

Yukata and kimono that can be reserved Rental The plan is mainly Yukata Rental Benefits include a complete set, dressing, basic hair set, etc. and reasonable price rather than buying a yukata ◎ Normal courses are returned until the evening when the shop closes, but the next day return option If you use it, you can go out in the night city with kimono ♪

Besides the introduction here, the east Kyoto At the inner Yukata Rental You can find shops that can do so, please search near your home or work place and select the smoothest schedule. ◎ Yukata looks good in summer in Japan. 2019 August 4th (Sun) "Shibuya Bon Odori Tournament" Let's play with a yukata for both men and women! (´ε `)
Shibuya Yukata rental shop

Address
東京都渋谷区渋谷1丁目9−8 宮益坂センスビル8F
business hours
9:00 to 18:00

Address
東京都渋谷区神宮前1-14-24第5寿和ビル4F
business hours
10: 00-20: 00 Sunday Holidays 10: 00-19: 00
Regular holiday
Every Wednesday

Address
東京都渋谷区道玄坂2-30-4玉久ビル3F
business hours
10: 00-20: 00 Sunday Holidays 10: 00-19: 00
Regular holiday
Every Tuesday

Address
東京都渋谷区神宮前1-19-8 原宿ファミリービル306
business hours
10:00 to 19:00 (final acceptance 17:30)
Regular holiday
7 days a week
Shibuya surrounding area Yukata popular rental plan

渋谷・原宿
Friends and Yukata Rental How about going out in)? The atmosphere is different from usual, and you should have a good time. Dressing, 5 minutes hair set, 1 day walk (returned by 18:00) is a set, so let's everyone change into a yukata and enjoy the women's association. ※ 2 people more It is a plan that can be applied from.

渋谷・原宿
気の置けない仲間と浴衣(レンタル)でお出かけしてはいかがでしょうか? いつもとは違う雰囲気で、楽しい時間を過ごせるはずです。 着付け、5分ヘアセット、1日散策(18:00までに返却)がセットになっていますので、みんなで浴衣に着替えて女子会を楽しみましょう。 ※2人以上からお申し込み可能なプランです。

渋谷・原宿
How about going to Harajuku where various fashions will overflow with wearing a yukata? As well as basic design as well as pop design Yukata are available so you can enjoy somewhat different Harajuku sightseeing ♪ 'Yukata, single clothing, purse, geta, band arrangement, quick hair set' attached It is a great plan. Because dressing will end in a short time, it is attractive to enjoy sightseeing soon ♪ Premium plan if you are elegant lady style! If you are looking for an elegant yukata, it is recommended for those who wish a chic pattern with luxury!
The third Shibuya Bon festival dance summary
The city of Shibuya is undergoing a major transformation to the city where people can live and live more pleasantly and live more than now thanks to the policies of the wards and recent redevelopment. Even if the appearance of the city changes, the time in the center of the city is "people" any time. Shibuya Bon Dance Competition "as a place where people in" living in Shibuya "and" visiting in Shibuya "can meet each other, and as a place that you can enjoy Shibuya-like culture, like Japan. Shibuya 109 Shibuya-like place called Shibuya 109 front, not only Shibuya-ku but also Tokyo, Japan and the world widely broadcast this event, aiming for a festival familiar to many people.

[place]
Shibuya 109 Events Space and other surrounding public roads (Dogensaka, Cultural Village Street)
[time]
2018 August 4 (Sun) 18:00 to 21:30
[Organizer]
Shibuya Dogenzaka Shopping Street Promotion Union
[Planning]
Shibuya Dogenzaka youth association
[Support]
Shibuya-ku / Shibuya Tourism Association
[Special sponsorship]
Tokyu Corporation
[Traffic regulation]
A scrambled road west of Shibuya Station in front of Shibuya Station, Cultural Village Street, and Dogensaka are pedestrian roads.
・ Traffic regulation Application date Time:
August 4 (Sun) 16:30-22:30
・ Shibuya Bon festival dance date:
August 4 (Sun) 18:00-21:30
Venue surrounding map
Prohibited items
Due to traffic restrictions, traveling and moving of bikes and bicycles are also prohibited.
・ Dangerous acts such as fireworks are strictly prohibited. In addition, we ask for your cooperation in adhering to manners, such as "take garbage home or throw it away in a designated trash can".
※ If it is judged that safe holding can not be continued due to danger or nuisance, including stormy weather, it may be canceled even within the holding time.

<Contact information>
Shibuya Dogenzaka Shopping Street Promotion Association Secretariat
(Telephone) 03-3461-0933