[Online tour coverage] Enjoy Miyakojima's popular beach "Yonaha Maehama Beach" at ZOOM!

Activity Japan editorial department
A new type of web service that allows you to learn and enjoy sightseeing on the Internet Online experience Nowadays, the attention to "" is increasing day by day. "Activity Japan started" Online tour "Has also gained a lot of access, and has been well received by people who have actually experienced it in reviews and reviews. On this page, "" which boasts overwhelming demand as a domestic travel destination Okinawa Among the areas that have been rapidly increasing in popularity in recent years, " Miyakojima Introducing an online tour where you can experience the charm of "!" Those who want to enjoy the feeling of traveling remotely while staying at home Of course, it is an online tour that is useful as a preliminary survey of Miyakojima trip, so please feel free to join us ~

Click here for the online tour I participated in this time
Yonaha Maehama Beach Online Tour Start!

The online tour will start as soon as you meet in ZOOM at the reserved time and greet the participants. This is the guide this time Ms. Minatsu Koyano .. The staff is attractive because of the bright and friendly character that gives the impression of a summer woman! Not limited to online tours, it is important for staff to respond to the satisfaction of activity experience tours. .. In that respect, " GRAT! S! SUP Is Recommended shop that pushes the drum from Activity Japan It is.

Well, the stage of this online tour is Known as "the most beautiful beach in the Orient" and known as the most famous beach in Miyakojima, " Yonaha Maehama Beach " .. What a super-sea bathing day with a temperature of over 30 degrees Celsius on the day! Just watching the video over ZOOM makes me want to go to Miyakojima right now! !! !! Lol " Yonaha Maehama Beach Is one of the beaches that can be called synonymous with sightseeing in Miyakojima, where the sea shining in Miyako blue and the white sandy beach are beautiful. If you look out over the sea from the beach, you can see Irabu Island, which is connected by the Irabu Bridge on the far right, and Kurima Island, which is connected by the Kurima Bridge on the left. It's a spot.

Mr. Kotano, the guide, walks along the beach while actually shooting with a camera, and the tour will proceed centering on explanations of recommended points. It is a nice point unique to the online tour that it answers questions from participants each time. .. According to tour guide Mr. Kotano, the sea on Miyakojima resembles the scenery of a popular animated movie and is as beautiful as Hawaii, where it was set ... (I want to go!) Also this " Yonaha Maehama Beach "teeth," GRAT! S! SUP It seems that it is also the location of the "Sunset Yoga Experience" held at.
Impressions so far:
・ It's fun to answer questions in real time!
・ You can hear the sound of the waves from the earphones, so there is a sense of realism!
Introduction of gourmet and sightseeing information on Miyakojima

" Yonaha Maehama Beach After explaining the charm and points of how to enjoy it, Miyakojima's gourmet and tourist information that you can know only because you are a tour guide who knows all about the local area Will tell you. The information I was particularly interested in was that you could eat the "buds" of the dragon fruit, which is famous as a tropical fruit. Sticky buds like okra are exquisite when eaten as tempura, and they definitely go well with Orion beer! !! Besides, everyone loves mango, famous tempura shop on Irabu Island, the only shop on the island where you can eat chilled Miyako soba etc ... Real information useful for traveling to Miyakojima It can be said that the attraction of this tour is that you can get.
Impressions so far:
・ Must listen to gourmet information recommended by local staff!
・ It might be an ant to ask questions about the shops you are interested in!
Introduction of actual activity experience tour
And when I actually visited Miyakojima, " GRAT! S! SUP Continues to the introduction of activity experience tours that can be enjoyed at. " SUP (Stand Up Paddle Board) , " Sea turtle snorkeling , " SUP yoga A lineup of popular tours of Miyakojima activities that receive many reservations in Activity Japan! Now that the restrictions on movement outside the prefecture have been lifted, when you actually visit Miyakojima, be sure to take a realistic activity experience tour.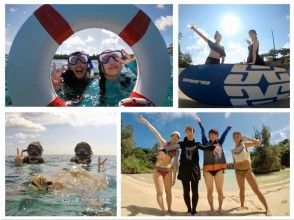 [Okinawa / Miyakojima] The most popular! SUP + Sea Turtle Snorkeling Drone Photo Tour (Half Day Course)
Miyakojima (Irabu Island, Shimoji Island, Kurima Island, Ikema Island)
13,000

Yen ~

(tax included)
4.9
(166 reviews and experiences)
Miyakojima SUP ☆ sea turtle encounter rate, which boasts the world's top class transparency, is a whopping 80%! Popular drone photo tour! !! A special production that will be a memory of your trip. All the staff of "excellent safety measures store" certified by Okinawa Prefectural Public Safety Commission, SIJ certified SUP instructor, PADI snorkel guide, Red Cross water rescue staff. Accident insurance and liability just in case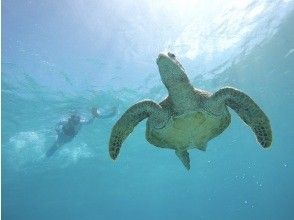 【Okinawa・Miyakojima】人気NO.1!ウミガメと泳げるサンゴ礁Snorkelingフォトツアー
Miyakojima (Irabu Island, Shimoji Island, Kurima Island, Ikema Island)
5,500

Yen ~

(tax included)
4.7
(83 reviews and experiences)
Popular NO.1 snorkeling photo tour where you can swim with sea turtles and colorful tropical fish ◎ We will also show you beautiful coral reefs! All staff, PADI snorkel guides, water rescue staff and safe guides are also attractive. Various types of insurance are perfect! Accident insurance and liability insurance * Please note that you may not be able to see sea turtles depending on the sea conditions.
Impressions so far:
・ I want to actually experience the scenery I saw through ZOOM! ・ Online tours are also great for researching your trip!
At the end of the tour, a question corner for Miyakojima
Finally, the 40-minute tour will end after discussing the impressions of this online tour and questions about Miyakojima. Not to mention that it is suitable for the recent "situations where you can't go even if you want to go", from now on Online tour recommended for those planning a trip to Miyakojima Impression. Since the tour will proceed carefully while communicating with the participants, I think that it will be a flexible online experience that is not according to the script according to each participant's needs. Get more realistic and informative information than reading a guidebook So why don't you join us before you go on a trip to Miyakojima?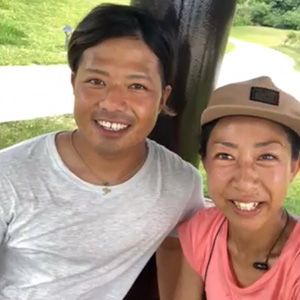 Comments from guides Mr. Kotano & Mr. Miyaguni ◆ Minatsu Koyano I want to go to Okinawa! I want to taste the tropical feeling! I want to refresh! We will respond to such a request from Miyakojima! !! !! A new style of travel delivered through the screen. Not only the Miyako blue sea that spreads in front of you, but also the sky that spreads infinitely when you look up. There is no doubt that there will be a feeling of openness that makes you forget that you were online, such as superb view spots and recommended gourmet foods ♬ Please feel free to ask any questions, even if they are trivial. I look forward to seeing you all. ◆ Mr. Yasuto Miyaguni For those who are planning a trip to Miyakojima for the first time, and for repeaters, we will introduce recommended spots and restaurants for online sightseeing, and Miyakojima is the sea! Introducing local information such as marine tours. There is no doubt that beauty will be transmitted even remotely! When you actually visit Miyakojima, please take a realistic activity experience tour.
Experience tour information introduced on this page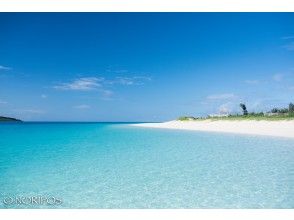 [Online experience] Sightseeing in Miyakojima ◎ "The most beautiful Yonaha Maehama beach in the Orient" at Zoom!
Miyakojima (Irabu Island, Shimoji Island, Kurima Island, Ikema Island)
1,500

Yen ~

(tax included)
4.5
(26 reviews and experiences)
"I want to deliver what we can do now ..." While the new coronavirus is spreading, many people are fighting against the new coronavirus without considering their own dangers. Not only medical professionals, but also government officials, people in charge of logistics, and people who provide daily necessities, etc., are working hard to fight the new coronavirus.
Shop information introduced on this page
Okinawa
Okinawa remote islands
Miyakojima
SUP (SUP) stand-up paddle board
Snorkeling
Trekking (climbing / hiking)
Miyakojima that I fell in love with. I want to convey the goodness I felt. If we really enjoy it, it will surely be transmitted. With that in mind, I work hard with my friends every day.
business hours
7: 00-21: 00