Online Tour Experience Let's become a whale doctor on Zamami Island, Okinawa!
Activity Japan editorial department
When I was a student, I read "Hakugei" by American writer Herman Melville and thought, "What a mysterious creature a whale is. I want to see it with my own eyes someday." Editorial department S. Although that thought had faded, at Activity Japan Trial version online tour experience "Become a whale on Zamami Island, Okinawa!" Was held, and my thoughts as a student rekindled! To learn more about whales, we decided to take part in this online tour experience!
What is the online tour experience / offer shop "Colorful Wave"?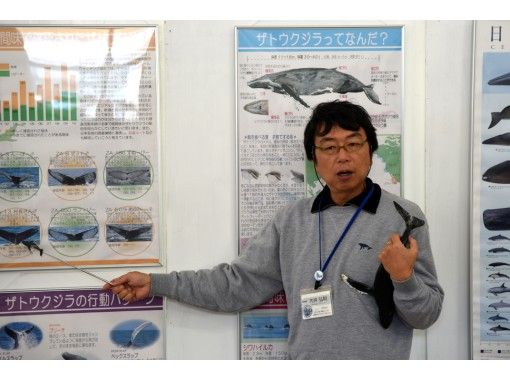 Trial version Online tour experience "Become a whale in Zamami Island, Okinawa!" To hold "Colorful wave" ..
Mr. Otsubo who serves as the representative Is from Aichi. After encountering a wild whale for the first time in 1993, he moved to the Zamami Islands the following year. Since 1995 " Zamami Village Whale Watching Association I work for Whale expert is!
Self-introduction video
Mr. Otsubo's "Colorful Wave" The feature is that the online tour experience is substantial .. "Become a Whale in Zamami Island, Okinawa! Vol.1 Beginner's Edition" Besides "Okinawa / Zamami Islands Wild Bird Observation Tour" or "Online Live / Nature Observation Tour from Takatsukiyama Observatory" We offer various experiences online.
In addition, you can learn about the flora and fauna, history, earth science, etc. of Okinawa and Zamami Islands on a custom-made basis. "Limited to 1 group, chartered online tour" Also held.
A luxurious online tour experience where Mr. Otsubo will answer if you send a question in advance (up to 3 days in advance). Recommended for free tasks during summer vacation is!
The explanation of the whale is easy to understand! Abundant figures and videos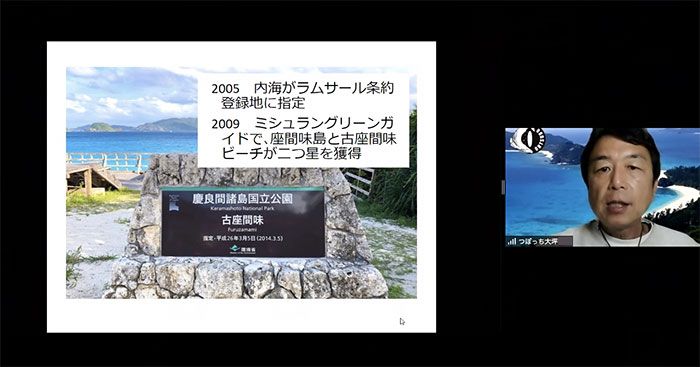 In the online tour experience, Mr. Otsubo will introduce himself after a brief introduction. How to get to Zamami Island from the main island of Okinawa Introduced in the video Will do it.
What I heard in the middle of the explanation was Okinawa / Zamami Village Broadcasting .. The laid-back atmosphere of the area is transmitted, and the cheeks of the participants are relaxed at once.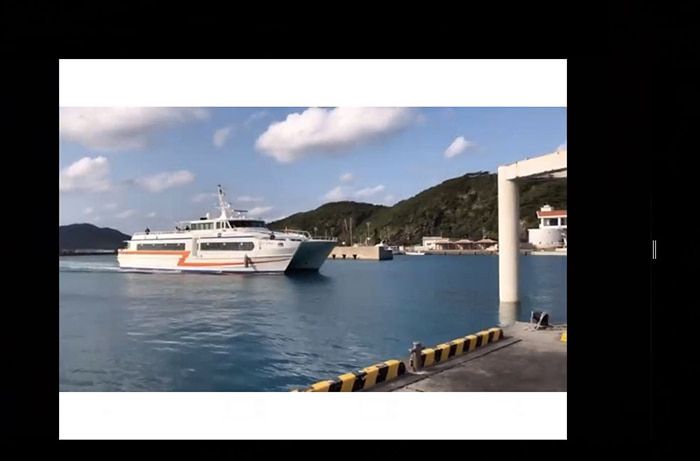 Zamami Island Is an island about 1500km south of Tokyo and 40km west of Okinawa.
To Zamami 50 minutes by high-speed boat from Tomari Port in Naha City, Okinawa Island About. Day trip from Okinawa You can also visit at.
Every year January-March At Zamami Port Zamami Village Whale Watching Association Office Is placed So, he will give a lecture before the whale watching tour and leave.
By watching the video from Tomari Port to the Zamami Island office, I'm excited to imagine the atmosphere of the tour .. The desire to actually go to the site will increase.
Although there was a happening that Google Maps was not displayed well on the way, participants laughed at Mr. Otsubo's "Error!" Voice!
After that, the map is displayed properly and you can rest assured. Realism unique to online tour experience Soothes my heart.
Have fun learning about whales with quizzes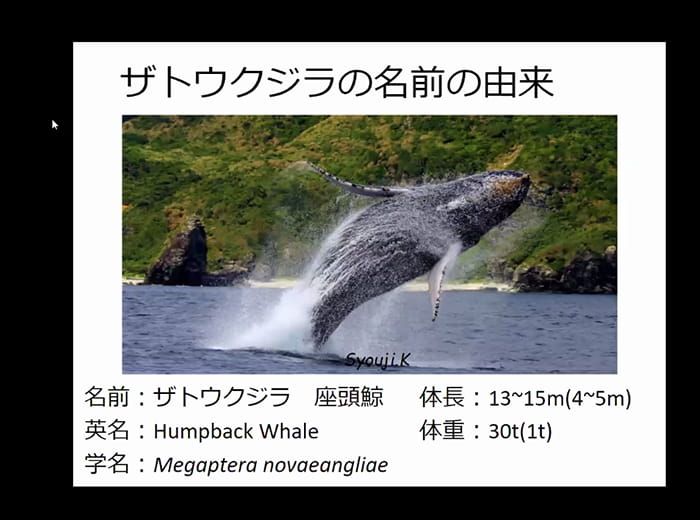 After the introduction of Zamami Lecture about whales ..
Quiz about whales Mr. Otsubo will explain with you. It may give you hints for difficult questions, so Children can participate happily .. With the answer to the quiz, You can see the figures and photos So easy to understand!
There was a lot of content for the first time, and I deepened my learning about whales.
For more information on lectures and quizzes Please enjoy the actual online tour experience. Hey!
Last Question time Is a big excitement! Needless to say, I learned more from some maniac questions.
Impressions of participating in the online tour experience
Okinawa / Zamami Islands More than 25 years since I was involved in whales Mr. Otsubo. Dr. Whale Otsubo's lectures and quizzes are very easy to understand, Online tour experience that adults as well as children can enjoy together was!
If you participate before experiencing whale watching in Okinawa and Zamami Islands, it will be more enjoyable locally!
In addition to the usual online whale guided tour, I am happy that whale goods and food are included in the set. Plan with souvenirs and!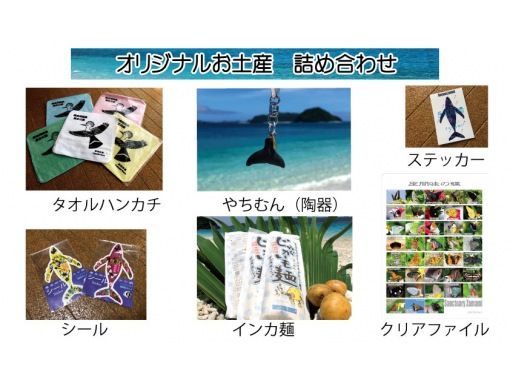 Especially recommended for those who want to learn about whales with their children and want to use it for free study during the summer vacation.
Dr. Whale Online Tour for Elementary School Students There are also such things, so please check them out!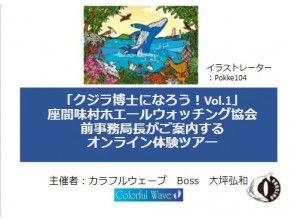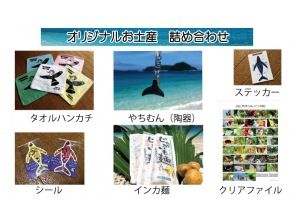 With souvenir set [Kerama Islands / Zamami Island] Online whale guided tour. Become a Whale Doctor! Vol.1 Beginner's Edition
Kerama Islands (Tokashiki Island, Zamami Island, Naganu Island)
4,800

Yen ~

(tax included)
4.0
(1 review / experience)
An online tour using videos and photos. We will send it from Zamami Island, which is a remote island about 40 km west of Naha City, the main island of Okinawa. I met a wild whale in 1993, born in Aichi prefecture, but before I knew it, I was involved in humpback whales in Zamami for more than four and a half centuries. Worked for Zamami Village Whale Watching Association since 1995, whale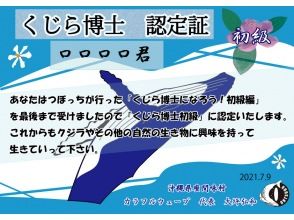 Okinawa
Okinawa main island
Kerama Islands (Tokashiki Island/Zamami Island/Aka Island)
Whale watching
Eco Tour / Nature Guided Tour
Domestic online experience tour
Kerama Islands / Zamami Island There is a lot of nature on the remote islands of Okinawa! Flowers, butterflies and wild birds that can only be seen on the southern islands. Whales may be seen from the observatory from January to March.
business hours
8: 00-18: 00
Regular holiday
Irregular holidays