Okinawa trip in December | What is the climate, clothes, and prices? Recommended activity thorough guide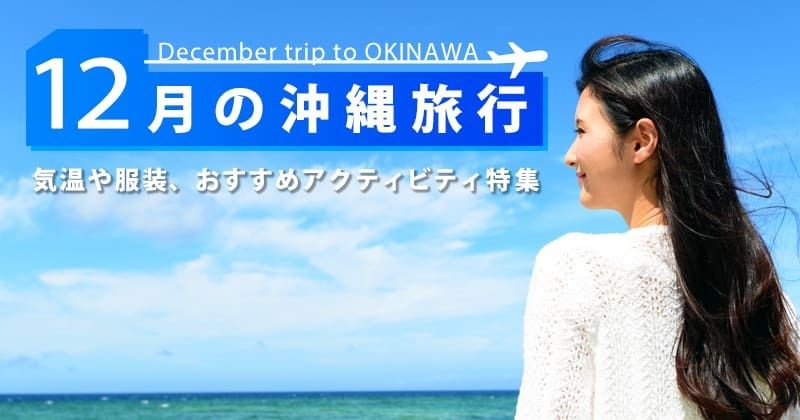 Activity Japan editorial department
December Okinawa Special feature on travel. Fees and costs, Okinawa's climate / weather and clothing coordination We will tell you useful information for sightseeing.
In the article, it is popular in Okinawa in December Snorkeling or diving Tours, recommended activities, leisure, experiences, and play Ranking Introduced in.
"In Okinawa in December, at the sea Marine Sports Can you enjoy? "What activities can you experience during this time of winter?" Useful information for travel I will tell you, so please refer to it!
Okinawa trip in December! Why do you recommend it?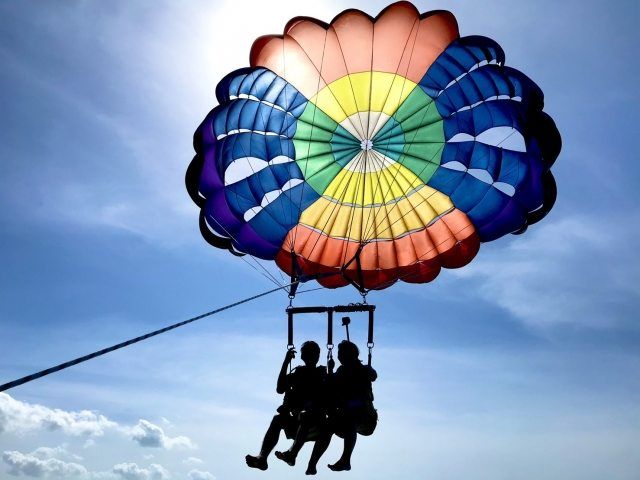 1. Cheap flights and hotels!
The biggest advantage of traveling to Okinawa in December is Travel expenses can be kept low matter. After all, you want to keep the cost of travel as low as possible. Depending on the current situation, the cheapest round-trip air ticket for Okinawa travel is December. December is the best season to travel cheaply in Okinawa. Especially until the end of the year before the New Year holidays, it's cheap and the aim is!
2. Relax and enjoy popular sightseeing spots
Summer is the top season for traveling and sightseeing in Okinawa. It is the busiest between July and August. Since there are many people such as shops and leisure facilities in the summer, it may be difficult even if you want to spend a relaxing time. On the other hand, December is the off-season for traveling to Okinawa, so Popular tourist spots are also vacant with few people .. For those who want to relax and enjoy a trip to Okinawa, December is a little-known season.
3. You can enjoy marine sports while avoiding congestion
As mentioned above, the top season for traveling to Okinawa is from July to August, which is during the summer. Therefore, not only popular tourist spots and leisure facilities, but also those who participate in marine sports are crowded from July to August. There are considerably fewer tourists in December than in summer, and there are also marine sports that you can experience at popular tourist spots such as the Blue Cave. You can enjoy it relaxedly So I recommend it.
I want to know what clothes are suitable for my trip to Okinawa in December!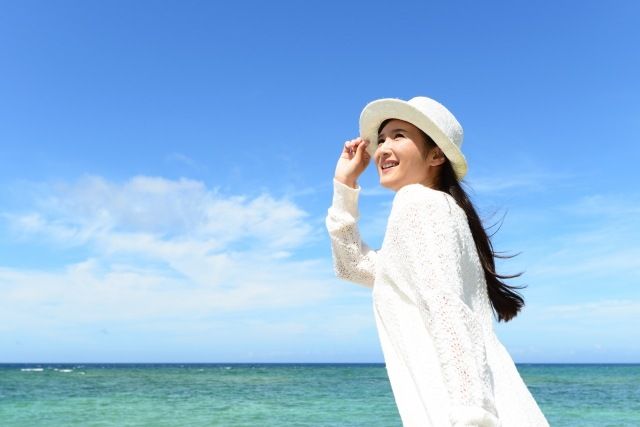 Sunscreen measures are essential even in December! There are many windy days, so take measures
Even in December, Okinawa is warmer and easier to spend than winter in Honshu. However, in the latter half of December, it became chilly at once, Full-scale winter Is coming.
December in Okinawa is characterized by many windy days. Even if it's warm during the day The wind suddenly gets stronger and it gets chilly Also that. A windbreaker and long-sleeved haori are essential as a measure against wind. In December, there are large individual differences in temperature, so wear layers to handle it.
Okinawa, the southernmost tip of Japan, even in December Ultraviolet rays fall strongly .. Don't let your guard down in winter or on cloudy days. Be sure to apply sunscreen and protect your skin from UV rays regardless of the weather.
Okinawa weather and temperature in December
Okinawa has a warm image throughout the year, but what about the weather and temperature in December?
Check before you go to Okinawa to enjoy your trip.
| area | Average temperature | Average minimum temperature | Average maximum temperature |
| --- | --- | --- | --- |
| Okinawa | 18.7 ℃ | 16.3 ℃ | 21.2 ℃ |
| Tokyo | 7.6 ℃ | 3.5 ℃ | 11.9 ℃ |
Okinawa has an average temperature of nearly 11 degrees Celsius in December compared to Tokyo. The average temperature of 18.7 ℃ is the same as around May in Tokyo. Temperatures that are neither too hot nor too cold It can be said that it is ideal for sightseeing.
December in Okinawa is the season when there is little rainfall even for a year. Since it is not the rainy season or typhoon season, it is also attractive that there is little need to change the schedule at the destination depending on the weather. However The weather may change suddenly There are also some, so be sure to check the weather forecast.
In Okinawa, the seawater temperature is about 23 degrees Celsius even in December. Swimming in the sea is difficult, but marine sports such as snorkeling and diving that you experience wearing a wetsuit will be enough to enjoy. However, it may feel chilly after getting out of the sea.
"Immediately wipe your body with a towel" "Wear a long-sleeved haori that is not wet", etc. Cold protection measures It is recommended to do.
Recommended activities, leisure, experiences, and play in Okinawa in December
buggy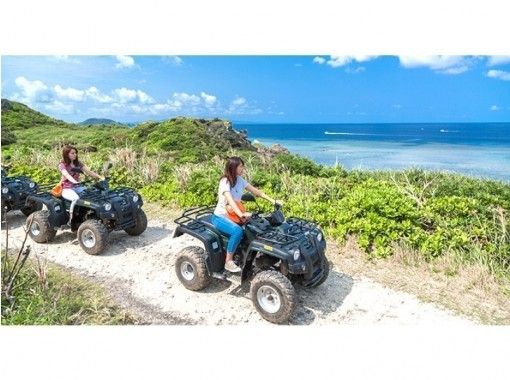 The 4x4 buggy experience of nature such as forests, mountain roads, and off-road is perfect for exploring the spectacular scenery of Okinawa! Go to a hidden scenic spot with a local guide!
Why don't you enjoy wildly by exploding the beautiful beaches, sugar cane fields, and the vast land of Yanbaru? Okinawa's activities are not limited to the sea!
Okinawa / four-wheel buggy / car / motorcycle experience tour reservation ranking
Starry sky observation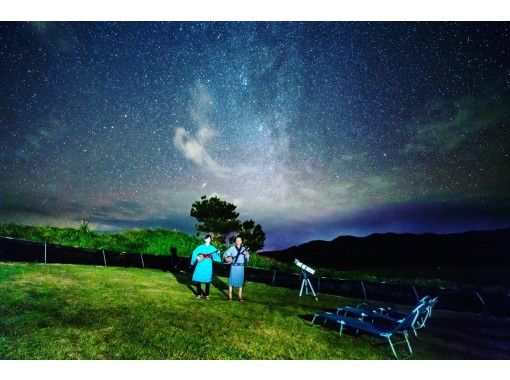 Because the air is clear in December Recommended season for starry sky observation .. In fact, Onna Village in Okinawa, and Miyakojima and Ishigakijima in remote islands are popular starry sky observation spots.
Okinawa is warmer in December than Honshu, but it can get chilly at night. Let's take measures against the cold and enjoy starry sky observation.
Okinawa / Astronomical Observation / Starry Sky Observation Experience Tour Reservation Ranking
Snorkeling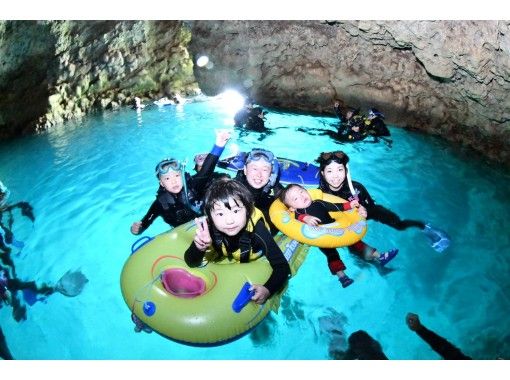 A particularly recommended activity in Okinawa in December is the snorkeling experience. In winter, the amount of plankton in the sea is reduced, which reduces turbidity and increases transparency. ..
Winter is recommended to enjoy the beautiful sea of Okinawa! In December, which is the off-season, you can relax and enjoy the popular tourist spot, Blue Cave, in Onna Village and Ishigaki Island, which are usually crowded!
Okinawa snorkeling experience tour reservation ranking
Popular activity ranking that you can experience in Okinawa in December
In addition to the rankings below, it is an activity that symbolizes Okinawa. Making shisa or Pairing ・ Accessory production , Using shell coral Making a bracelet You can enjoy it even in the rain Manufacturing The experience is also popular.
Refer to the ranking Okinawa Enjoy your trip!
Okinawa activity / leisure / experience / play popular area ranking

No. 1 in popularity

Blue cave, Onna village

▶ ️

View Blue Cave Snorkeling Popularity Ranking

▶ ️

See the blue cave experience diving popularity ranking

2nd most popular

Ishigaki Island

▶ ️

See Ishigaki Island popular activity ranking

▶ ️

See Ishigakijima diving experience popularity ranking

▶ ️

See Ishigakijima snorkeling experience popularity ranking

3rd most popular

Miyakojima (Irabu Island, Shimoji Island, Kurima Island, Ikema Island)

▶ ️

See Miyakojima activity popularity ranking

▶ ️

See Miyakojima experience diving popularity ranking

▶ ️

See Miyakojima snorkeling popularity ranking

4th most popular

Nago City, Nakijin Village, Kouri Island

▶ ️

See Okinawa Yanbaru no Mori activity special feature

5th most popular

Naha city

6th most popular

Iriomote Island, Yubu Island, Barasu Island, Hatoma Island

▶ ️

View Iriomote Island Activity Popularity Ranking

7th most popular

Yomitan Village (Cape Zanpa), Kadena City, Chatan Town

8th most popular

Nanjo City (Kudaka Island)

9th most popular

Urasoe City / Ginowan City

10th most popular

Okinawa City / Uruma City (Tsuken Island)
Based on the number of activity Japan reservations
Search from all activities, leisure, experiences, and play in Okinawa