Blue cave tour is popular "Natural blue" new corona measures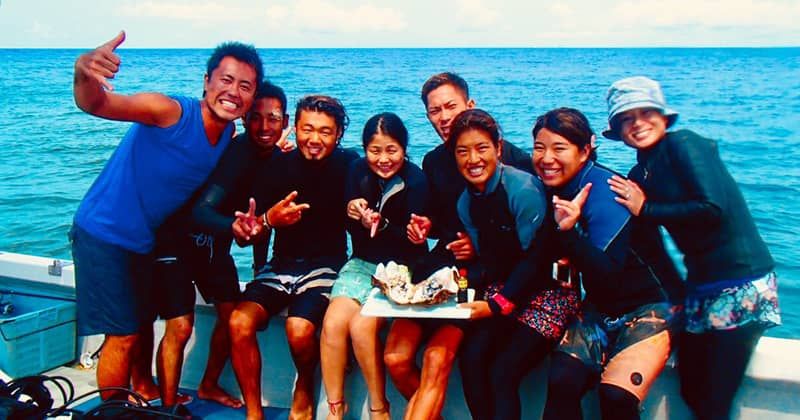 Activity Japan editorial department
Offering diving and snorkeling activities at Okinawa's tourist attraction, Blue Cave "Natural blue" .. The recently launched Blue Cave Online Tour is popular with a wide range of age groups from children to seniors. In the interview, we asked about new corona measures and online tours that we are focusing on.
To enjoy activities safely and securely
The second installment of "How to Enjoy New Activities in the After / With Corona Era" featured in June 2020 last year. This time, we will interview the business operator who provides the activity about "the latest measures to prevent corona infection". "Natural blue" appears in the 4th time.
"Natural Blue" original infection prevention measures
Touched by multiple people Disinfect facilities and equipment as appropriate I am doing. Application form etc. Necessary documents will be sent to the customer in advance Please fill in and submit.
Indoor measures such as changing rooms, shower rooms, and training
In-facility and equipment Places and things that multiple people touch Erase as appropriate I'm poisoning. Changing room / shower room teeth Disinfect twice before and after use I am doing. Except for shower etc. The inside of the store is basically not used ..
Reception and advance training, etc. Conducted outdoors with a roof doing. However, when using the room for license training Always ventilate, wear masks and thoroughly disinfect before entering and leaving the room doing.
Physical condition management of staff, hygiene management in the facility, time interval
When I go to work every morning Thorough self-reporting and temperature measurement of physical condition doing. Wear a mask And Hand wash After doing Use disinfectant Etc. Thorough hygiene management doing.
When using indoors Always ventilate, wear masks, and thoroughly disinfect before entering and leaving the room doing. The tour is reserved for a small number of people I try to avoid getting dense.
About customer health check
Created by Ministry of Health, Labor and Welfare and Japan Leisure Diving Association "Guidelines for measures against new coronavirus infectious diseases" Based on Create your own guidelines .. Information is updated as appropriate.
For those who participate in the tour Check the guidelines and make a reservation I have you do it. If you have any of the symptoms you have notified in advance, please contact us. Also, when you come to the store, use a non-contact thermometer Thorough confirmation of body temperature doing.
Measures for shared equipment
Equipment that is touched by multiple people, such as mouthpieces, is disinfected. According to customer's request Sale of new mouthpiece (550 yen including tax) I am preparing to do it.
"Natural blue" customer base

After 2020 Couples and couples There were more adults. I feel that the number of children under the age of 5 is less than usual.
Customer feedback regarding infection control
There is guidance on infectious disease countermeasures in advance
"We are thoroughly implementing measures such as disinfection even in the field."
Has been received.
Is there an online tour?
Okinawa's most popular spot "Blue Cave" charter tour I am doing. The fee is 2,000 yen (tax included) per group. The online tour uses ZOOM.
Guided by an active instructor with abundant knowledge and experience Served as Content that includes both fun and learning is. About the sea of Okinawa such as fish and coral Quiz and video Commentary using. From small children to seniors People of all ages Are enjoying it.
From those who participated "I'm glad I was able to ask questions freely and participate at my own pace!" "I was able to fully experience the blue cave and the sea of Okinawa at ZOOM, and above all, it was so beautiful that I really wanted to go. It became ♪ " It is popular.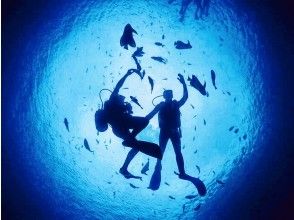 [Online Tour] Guide you to the breathtakingly beautiful underwater world of Okinawa! Diving tour at home ♪♪
Blue cave, Onna village
3,000

Yen ~

(tax included)
4.9
(8 reviews / experiences)
*This tour is only for groups (10 people or more). Please note. Anyway, Okinawa is proud of its highly transparent and beautiful sea. Take a peek into the breathtakingly beautiful underwater world from your own home! ?This time, we will introduce Okinawa's No. 1 popular diving and snorkeling spot called "Blue Cave" in the sea of Okinawa! Local installer
Features of "Natural Blue"
"OCEAN TO ALL" = "I will convey the sea to everyone! With the slogan ", people in Japan and around the world To increase opportunities to interact with the sea and nature, to know and like the sea We are working for the purpose.
Unique initiative
For students from elementary school to university Marine environment class, hands-on learning of snorkel diving I am doing.
Besides Coral planting and beach clean We are also actively doing such things. recently Online tour Are doing Proposing a new way to enjoy snorkel diving doing.
Seasonal attractions and fun to experience
In Okinawa Enjoy snorkel diving all year round However, the sea bathing season is from the end of March to the middle of October. in particular April is called "Urizun" and is the most stable season in Okinawa. And Great weather for snorkeling and diving Followed by. Spring sea is the spawning season for, You can observe the fry swimming in the flock So I recommend it.
Golden Week is crowded with tourists. For those who want to spend time slowly Recommended before and after Golden Week from March you know.
A word to our customers
In natural blue Prepare to enjoy snorkel diving with confidence We are waiting for you. Online tour to enjoy the sea of Okinawa in a new way We also do so, so please check it out.
Okinawa
Okinawa main island
Blue Cave/Onna
Snorkeling
Sea fishing / fishing boat
Experience diving (beginner OK)
Experienced instructor. Reliable staff. We are real sea professionals! With the slogan "Bridge between people and nature", we aim to make people all over the world love the sea and make the world happy at the sea! I think that "travel is once in a lifetime" and tours are made by people. I think it is important to meet people. It is a shop that has a professional idea about travel and the sea. The owner of our shop is one of the few Japanese diving instructors who has experience of voyage around the world (certified as a diving instructor, the highest qualification that can be an examiner), and an instructor certified by the Japan Athletic Association (with local community and natural environment) Instructor qualification with higher safety awareness and crisis management ability, familiar with how to be involved for coexistence). Also, he has practical experience in teaching as a university lecturer in the Faculty of Sport Sciences and a lecturer in a marine sports vocational school. Therefore, all staff can provide professional, fun, bright, refreshing and friendly instruction. It is a highly reliable shop in terms of safety. All staff are excellent qualification holders, each instructor is also insured. We also hold diving instructor qualifications for the physically handicapped. Therefore, it is safe and secure even if you cannot swim at all. The explanation is polite one by one. It is a shop that has a reputation for polite diving technology.
business hours
9: 00-17: 00
Regular holiday
Irregular holidays
【please note】
The information on this page is as of February 8, 2021. The business conditions of the companies we introduce and the availability of plans may change. If you have any questions or concerns, please feel free to contact us at the time of booking. The images used in the article include those taken before 2020.
Recommended / Popular Activities / Experiences / Leisure Features
Special feature of the area / area of interest