Travel to Hokkaido in September | What are the climate, clothes, and prices? Recommended activity thorough guide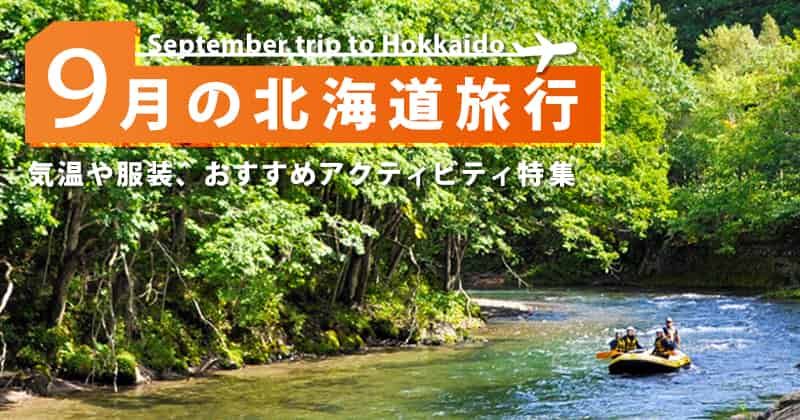 Activity Japan editorial department
Summer vacation is over and the heat is a little lessened September .. Climatically Seasons that make it easier to travel is not it.
In September, Hokkaido, where autumn comes earlier than Honshu, there are many sightseeing spots and attractions to recommend!
In this article, Hokkaido in September We will give you useful information when traveling.
Rich in nature Hokkaido Ideal for activities that can be enjoyed at this time of year and for a trip to Hokkaido in early autumn Manufacturing experience Etc., on the Activity Japan site Reservation ranking Don't miss it!
In addition, " Where should I go in Hokkaido in September? "" What should I be careful about when traveling to Hokkaido in the fall? We will also show you the points of your trip to Hokkaido that you are interested in.
Please use this as a reference when planning your trip to Hokkaido!
Reasons why a trip to Hokkaido in September is recommended
1. It's about time for autumn ...?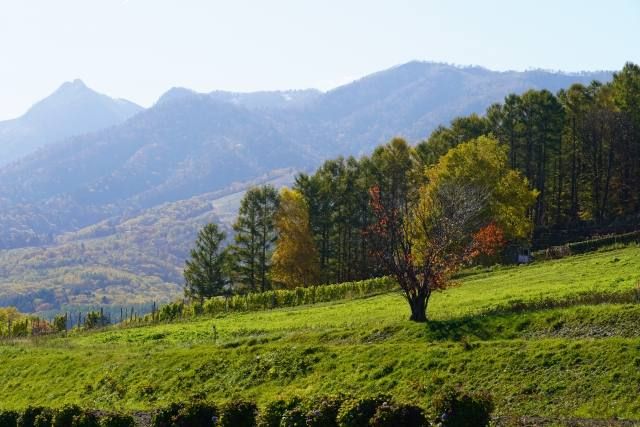 A little earlier than Honshu autumn Hokkaido is said to be visited. In September, depending on the area Requires heating There may be signs of cold, such as becoming.
Early September, still during the day summer There are days when the heat remains, but Cold at night It is not uncommon to feel.
Although, September If it's early, it's said to be short in Hokkaido. summer You can still enjoy!
In particular, September is the last chance for activities that are familiar with rivers and the sea! Please experience it without missing it.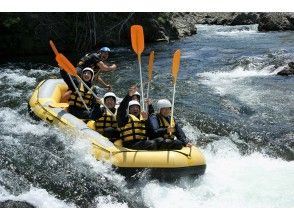 Also, in Hokkaido every year, the leaves of the trees begin to color from mid-September. Escape from Honshu where the heat is harsh autumn For those who want to feel Hokkaido in September Is just right!
Start of autumn leaves front Why don't you see it and enjoy "Autumn" as soon as possible?
2. You can relax around the tourist spots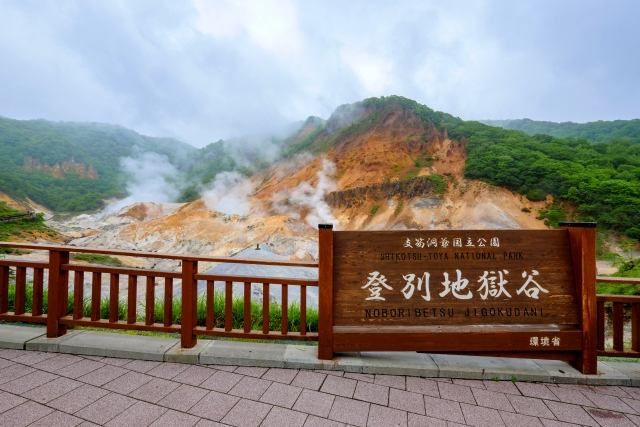 The top season of tourism is over, and you can feel the arrival of autumn. Hokkaido in September .. In late Silver week Although I am refraining from doing so, as a whole Hokkaido The number of tourists visiting is settling down.
August It will be easier to visit popular tourist spots that have been crowded, and you will be able to visit many tourist spots efficiently.
" Jigokudani (Jigokudani) "is famous Central Hokkaido ・ Noboribetsu (Nobori Betsu) Hot springs Autumn leaves spot It is also popular as.
It is one of the three major night views of Japan. Southern Hokkaido ・ Hakodate's " Mount Hakodate (Hakodateyama) "The night view from the top of the mountain is exactly the" one million dollar night view "! As the weather will be stable in September, Nightscape Award Great for!
It's hard to go around the vast Hokkaido! It's easy to think that, but at this time of year when there is no snow and there is little worry about the road surface freezing, you can rent a car or Sightseeing taxi While also using Dramatic schedule organization Is also possible!
September, a little Greedy Hokkaido sightseeing Why don't you try it?
3. Autumn is the season for gourmet food!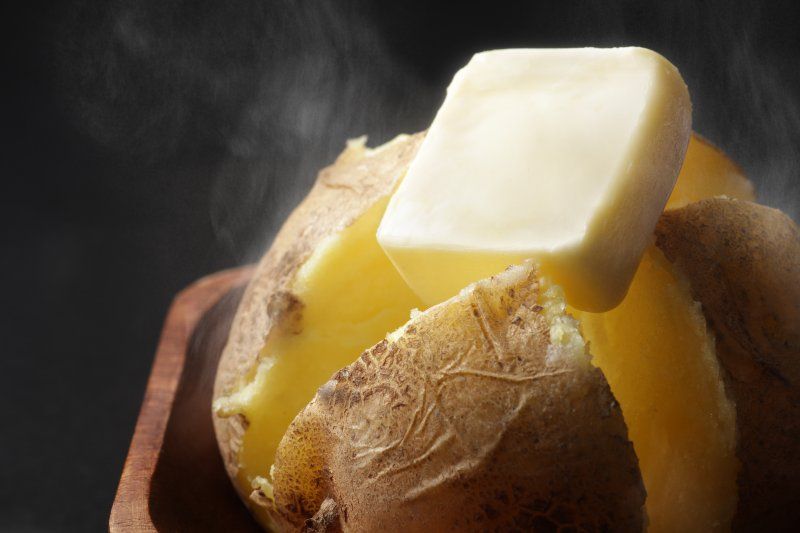 September Is "Autumn of Harvest". Throughout the year Various gourmet Kingdom of food that you can enjoy Hokkaido But this is no exception!
especially, Scallops or salmon , pacific saury It is said that marine products just before the spawning season are the most delicious at this time!
Boasts the largest amount of Pacific saury landed in Japan Eastern Hokkaido of Nemuro Then, the "Saury Festival" is held in September every year. Let's literally melt into the greasy "Torosanma"!
Also, every year, for about a month from the beginning of September, the center of Hokkaido Sapporo "Sapporo Autumn Fest" will be held at Odori Park, which is also a tourist attraction of.
It is a big event that millions of people visit with the theme of "food" in Hokkaido. Not only tourists but also many locals visit Hokkaido New autumn tradition It has become.
others, Potatoes or Japanese leek Vegetables, such as Grape or blueberry Etc. fruit such as, Agricultural products that reach the season Also check it out!
Please try "Delicious Hokkaido" in September!
Recommended area for traveling to Hokkaido in September
Northern Hokkaido area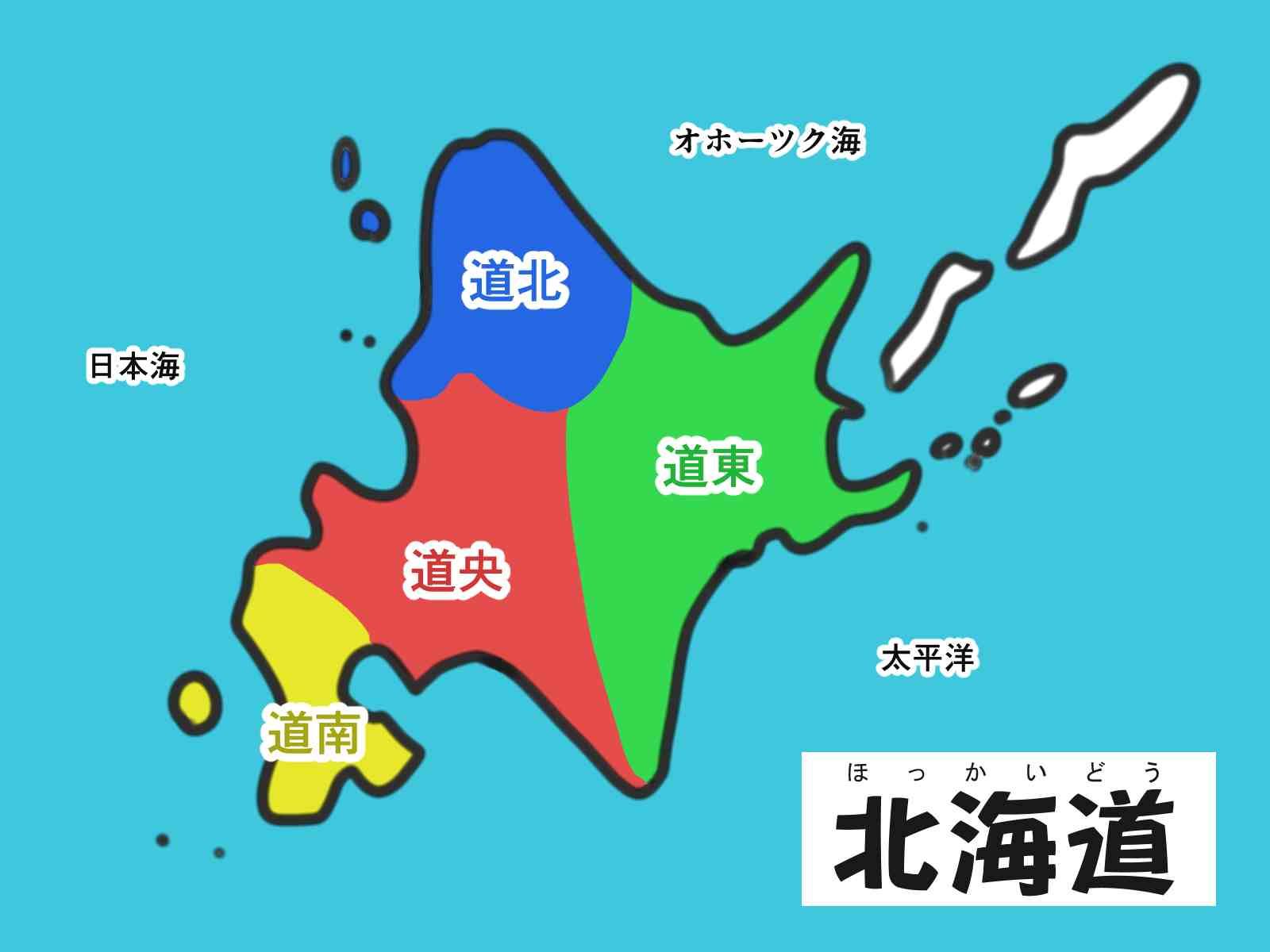 "Monument of the northernmost land in Japan" is built, Wakkanai (Wakkanai) " Cape Soya (Soya Misaki) ", recorded the lowest temperature in Japan at minus 41 degrees Celsius. Asahikawa "Northern land" such as (Asahikawa) Symbolizes Hokkaido It can be said that " Northern Hokkaido area ".
Colorful flowers and greens Is famous for its beautiful scenery Biei (Biei) Furano Places such as (Furano) Northern Hokkaido area It is divided into.
I would especially like to recommend it in Northern Hokkaido in September. Rishiri Island (Rishiritou) ・ Rebun Island (Rebunto), etc. Remote islands of Hokkaido sightseeing!
In September, when there are many sunny days, it has been selected as one of Japan's 100 Famous Mountains. Mt. Rishiri (Rishirizan) * Alias: Rishirifuji There will be many days when you can clearly see the beautiful appearance of "(Rishiri Fuji)".
In fact, this mountain is a staple of Hokkaido souvenirs "Shiroi Koibito" package Did you know that it is also adopted in? Let's actually see Rishirifuji and show off trivia along with the souvenirs we bought!
Reasons for recommending Northern Hokkaido in September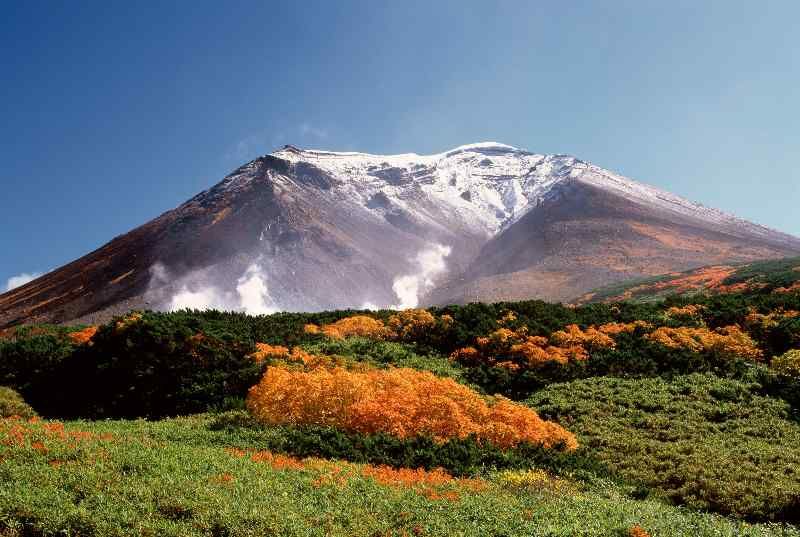 Northern Hokkaido area Is also in Hokkaido Especially cold areas is. Naturally, the arrival of winter is early, Daisetsuzan (Taisetsuzan) system Asahidake (Asahi only) has the year when the first snow is observed in September, along with Mt. Fuji. First snowfall is early Is known for.
Also, in the same area Akadake (Aka only) is " Enjoy the earliest autumn leaves in Japan It is said that the best time to see it is from mid to late September every year.
Northern Hokkaido's largest hot spring resort Sounkyo (Sounkyo) and the Daisetsu mountain range Kurodake There are many sightseeing spots such as (Kuro only) that are scenic and have impressive autumn colors. Northern Hokkaido area However, if you miss this time, winter In the scenery!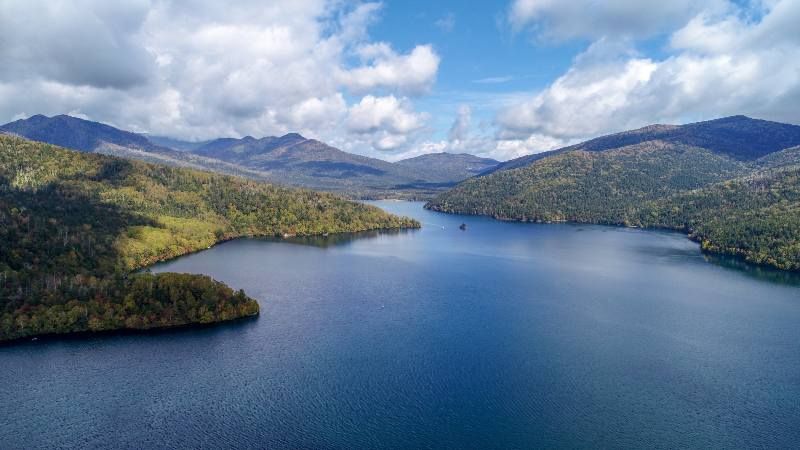 Green " Lake Shikaribetsu (Shikaribetsu) "and Winter sports Popular in " Tomamu "Such, I want to see it before winter comes There are many places in Northern Hokkaido!
Nature and its beauty unique to the green season Hokkaido in September Please enjoy it without missing it.
Hokkaido temperature comparison in September
Source: Japan Meteorological Agency "Sapporo / Hakodate / Nemuro / Wakkanai / Tokyo Normal value (year / month value)"

| area | Average temperature | Average maximum temperature | Average minimum temperature |
| --- | --- | --- | --- |
| Sapporo (Central Hokkaido) | 18.6 ℃ | 22.8 ℃ | 14.8 ℃ |
| Hakodate (Donan) | 18.8 ℃ | 23.2 ℃ | 14.6 ℃ |
| Nemuro (Eastern Hokkaido) | 16.2 ℃ | 19.4 ℃ | 13.6 ℃ |
| Wakkanai (Northern Hokkaido) | 17.2 ℃ | 20.1 ℃ | 14.4 ℃ |
| Tokyo | 23.3 ℃ | 27.5 ℃ | 20.3 ℃ |
September Hokkaido clothing and coordination plan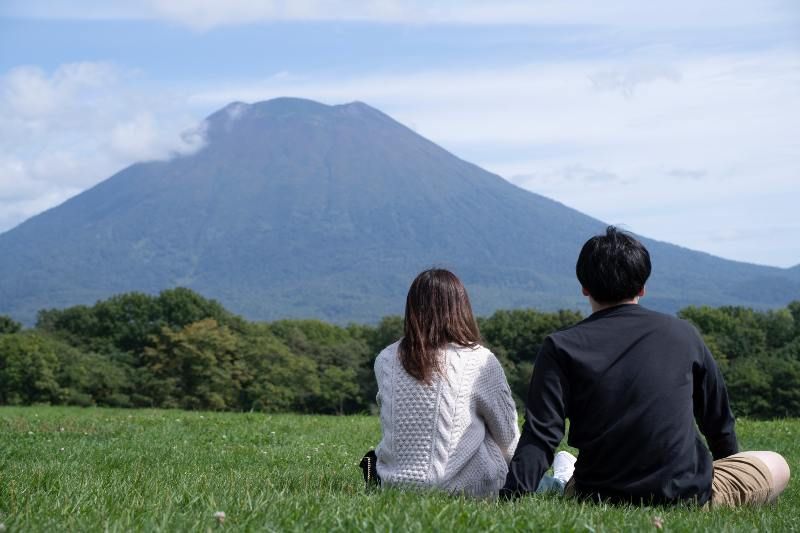 Clothing points
Like Honshu such as Tokyo Hokkaido In various parts of Residual heat tends to be severe It is in.
Even if you feel the heat during the day, you need to be very careful about the cold morning and evening in Hokkaido in September! The temperature changes significantly between early and late September.
There are many days when you can spend time with short sleeves, but for those who tend to feel the cold, shirts and blouses, etc. Coordination with thin long sleeves as the main recommend.
A front-opening hoodie that is easy to put on and take off, and a windbreaker that can be folded into a small size are essential!
Good temperature control by layering Please do.
In Hokkaido in September, when the sun is getting weaker, you don't need UV protection like in midsummer. However, if you spend a lot of time outside during the day or participate in outdoor activities, try to protect your skin with sunscreen.
What to bring (example)
Short-sleeved T-shirts / long-sleeved shirts / Three-quarter-length to full-length bottoms / One-piece / Leggings / Tights / Hoodies / Windbreakers and other long-sleeved garments / Stoles / scarves / Socks / Sunscreen cream / Sunglasses / UV cut glasses / Hat / Umbrella for both sunny and rainy weather / Sneakers / Towels / etc.
Hokkaido recommended activities / leisure / experiences / play in September
hot air balloon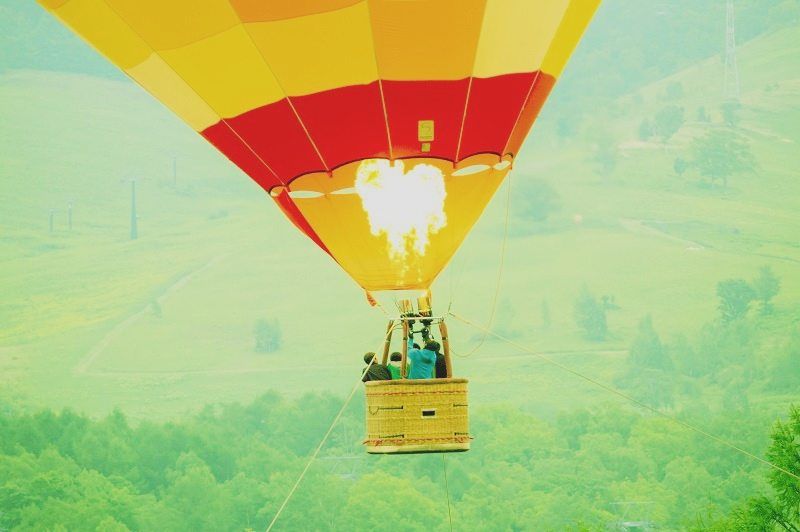 What I would like you to experience in Hokkaido in September is " hot air balloon "Experience. The size of Hokkaido, Directly from a few tens of meters above I can feel it. It's an activity that is growing in popularity!
For moored flights that connect to the ground with a rope and stop at a certain height Safe for families with small children You can enjoy it. The hot air balloon experience is also a popular event for three generations of travel.
While being thrilled by the powerful burner sound, Panorama view Please enjoy.
Rafting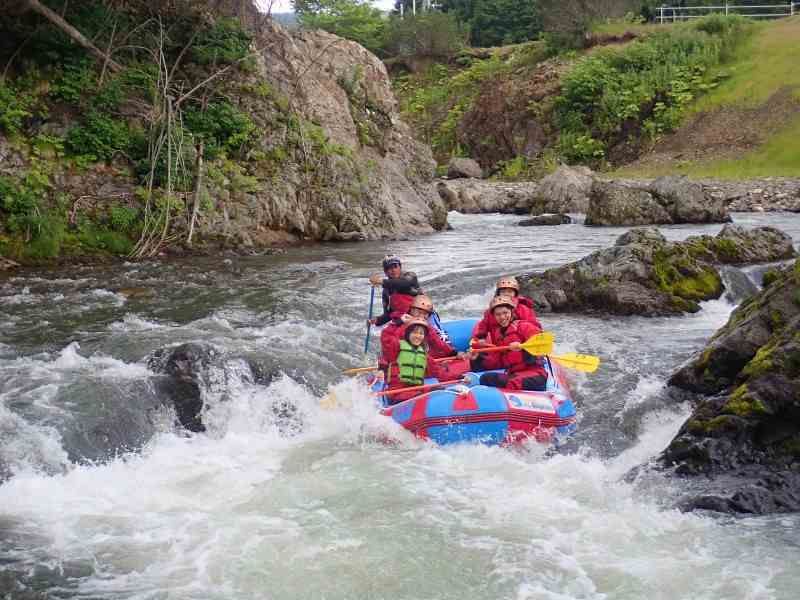 Experience in Hokkaido " Rafting Is exactly the fun of this time of year! Even in Hokkaido in September, if it is a tour with dry suit rental, The coldness of the water No worries about it!
Inside Preschool children can participate There is also a plan.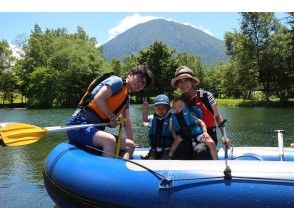 [Hokkaido / Niseko] OK from 0 years old. Limited to one group Private leisurely rafting tour ♪ Pets together!
Niseko Rusutsu
12,000

Yen ~

(tax included)

Discount campaign in progress!
4.3
(2 reviews / experiences)
[Private tour limited to one group] Let's experience rafting leisurely while looking at the vast field of Hokkaido, Mt. Yotei. Even if you say rafting, unlike general rafting, you do not go down a fierce river. We all get on a big rubber boat and row together to advance the boat. 30-4 ponds where the spring water of Mt. Yotei flows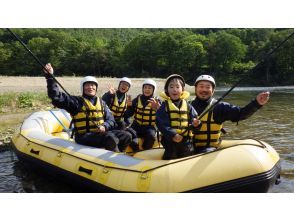 As the season progresses, in Hokkaido just before winter river or Sea Participating in this activity is quite a hurdle. Before the cold gets into full swing The magnificent river flow of Hokkaido Let's experience!
Sightseeing taxi hire
You can also travel around Hokkaido by car or rental car. The real thrill of traveling to Hokkaido .. However, isn't it hesitant to think that it may be physically difficult to actually drive?
Recommended for such people is " Sightseeing taxi hire It is a tour at!
To the driver who knows all about the local area Hidden spots and hidden gourmet food It's fun to ask about.
There are various plans to choose from, from short and compact and efficient tours around tourist attractions to those who want to charter a vehicle all day and want a sightseeing route of their choice.
A tour that suits your wishes Please try to find.
Popular activity ranking that you can experience in Hokkaido in September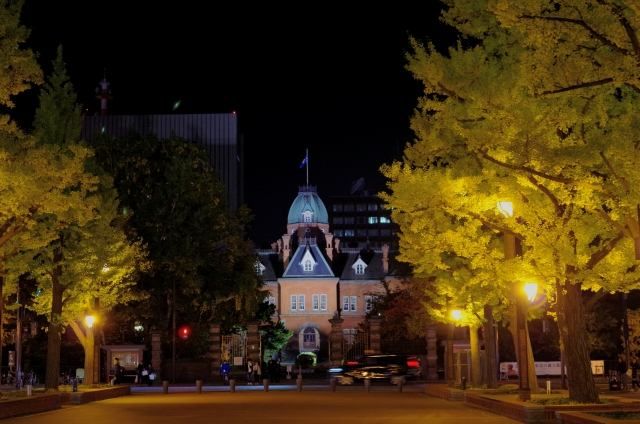 So far, Travel to Hokkaido in September We have introduced various topics to help you.
Did you find any information you were interested in?
Hokkaido in September Let's do it in the clear air Astronomical observation / starry sky observation tour Or popular Sky sports tour Such, early autumn I want to experience this season Lots of fun plans I have!
In Japan's largest activity reservation site "Activity Japan", in addition to the ones introduced in the article, it is tailored to the schedule and destination. Manufacturing experience or, Sea activity ・ River and lake activities Such, Numerous plans We are dealing with!
Hokkaido Make a reservation at Activity Japan for an experience that will make your trip even more enjoyable!
* Information such as plans, prices, timetables, and phone numbers is as of June 2022.
Editorial department recommended feature article