All-Terrain Vehicle Adventures around Japan: Challenge Your Friends to a Buggy Race Tour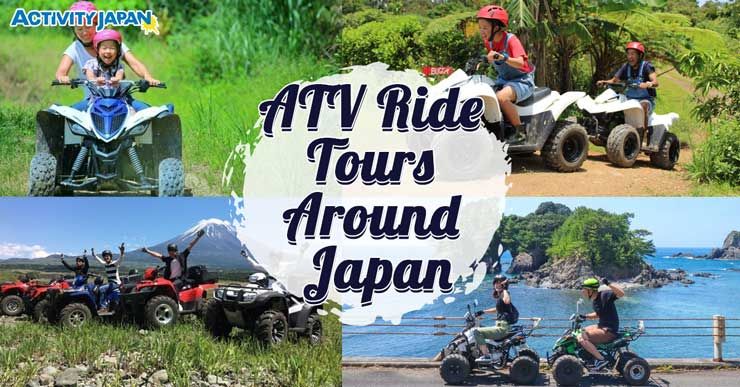 Are you enthused by the masculine grace of all-terrain vehicles and fascinated by undisturbed nature? Does the rev of a gasoline engine and the breath of fresh hillside air get you going?If so, we've got just the perfect buggy tours for you !From ordinary four-wheelers to beasts of engineering like the caterpillar track buggy and the 8-wheeler, we've lined up a variety of buggy adventures that'll have you clinging to the edge of your seat! Explore the quiet terrains around famous mountains and plains such as Aso and Fuji as you embrace life on the off-road fields of Shizuoka, Ishigaki island, and other exclusive destinations throughout fantastic Japan!
On the track options of buggy tours for you are the hilly havens of Otsuki, and courses in Nara that go beyond the gravel and back in time with laps around famous world heritage temples and sites. In Itoman, you'll get to discover a place with the "Trees of Happiness" while you're sure to appreciate as well pineapple race grounds in Higashi. Yanbaru's rich indigenous forest always assures a good time on an ATV.
Get muddy with a buggy as you try out our collection of the most exhilarating buggy tours in Japan!
1. A Shizuoka Buggy tour with shots of Fujisan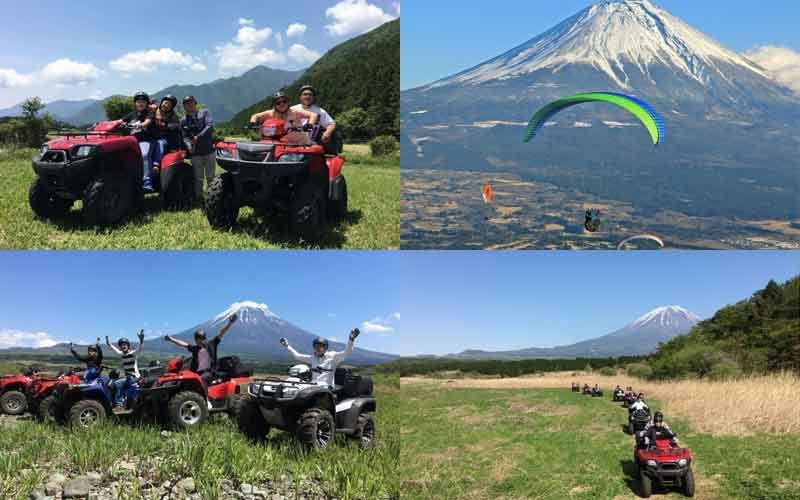 With clouds wondering above the snowy peak of the country's tallest mountain, there's no better setting for a buggy adventure than the plains of Shizuoka.The low-cut grasslands ensure the perfect racing grounds in nature and make an excellent Mt Fuji tour from Shizuoka!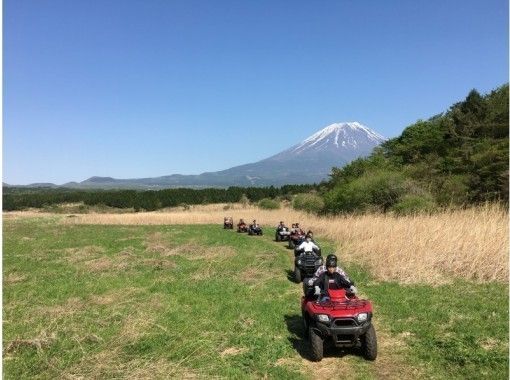 Buggy Ride Tour with Mt. Fuji Views in Shizuoka
Fujinomiya, Shizuoka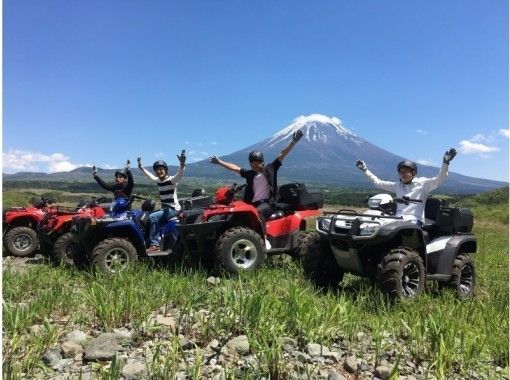 Exciting 4-Wheel Buggy Ride Tour While Watching Mt. Fuji
Fujinomiya, Shizuoka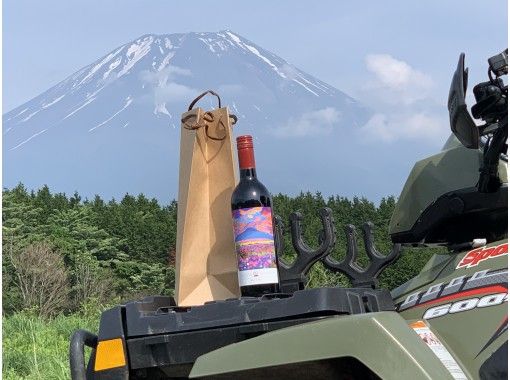 Take All-Terrain Vehicle Adventure with Superb Nature Views and the Great Panorama of Mt. Fuji (Souvenirs of Mt. Fuji Wine, 1-Hour Course)
Fujinomiya, Shizuoka
2. A Buggy tour in the island paradise of Ishigaki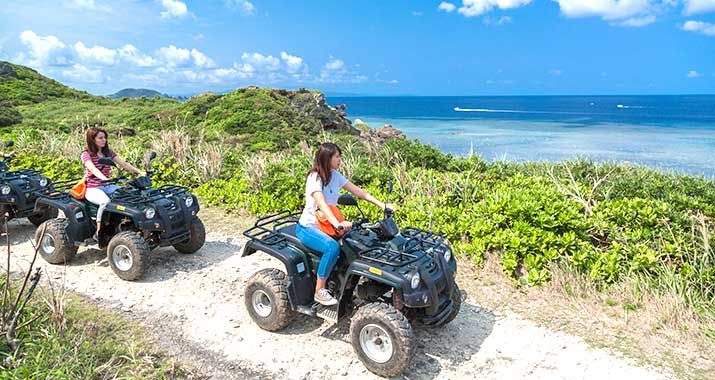 Ishigaki island serves up some of the best nature trails of the Yaeyama archipelago, best explored on an ATV in Okinawa.This off-road jungle adventure promises a ride into rare plant life and a scenic route around a blue sea!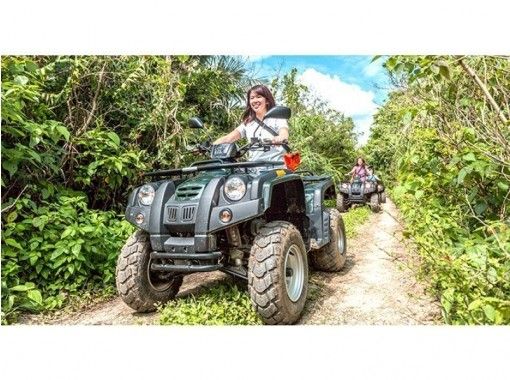 Exciting ATV Ride While Enjoying the Nature Charm of Ishigaki Island
Kabira, Ishigaki Island, Okinawa
3. The best of Yanbaru on an ATV in Nago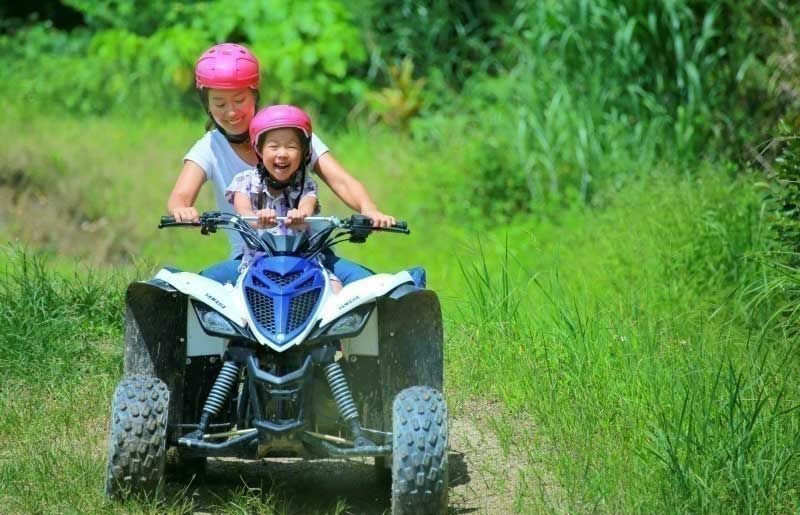 The subtropical forest haven of Yanbaru makes for story-filled four-wheel adventures you'll be telling your grandchildren about! With 25,0000 square meters of indigenous fields to play around in, there's no limit to your all-terrain dreams!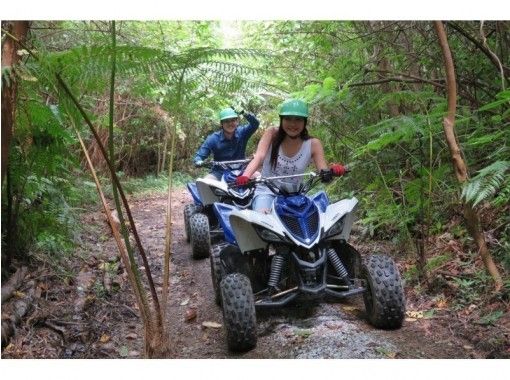 Take on the Joys of Driving Your Own ATV in an Experience with Lots of Enticing Challenges and Fun in Okinawa!
Nago, Okinawa​ ​
4. Yamanashi buggy: Kawaguchiko is yours for the taking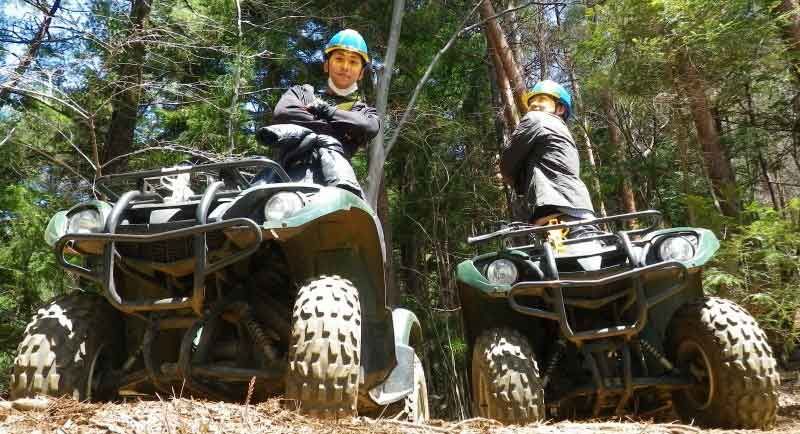 Beside Lake Kawaguchiko thrives the greenest of forests in Yamanashi. Your off-road skills will be tested to the brink as you uncover the hidden raceways within the endless assembly of cedar trees!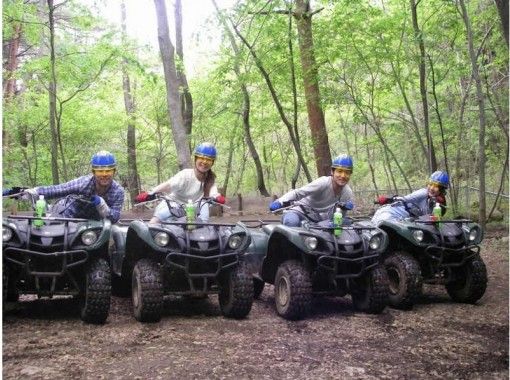 Drive 4-Wheel All-Terrain Vehicle Through the Beautiful Nature Scenery of the Kawaguchiko Lake in Yamanashi!
Minamitsuru District, Yamanashi
5. Ride a super buggy in Yamanashi
What's better than a 4-wheel Yamanashi buggy? An 8-wheel Yamanashi ATV, of course! This monstrous buggy overcomes all obstacles and landscapes, ensuring every part of Kawaguchi's nature treasure troves are within reach!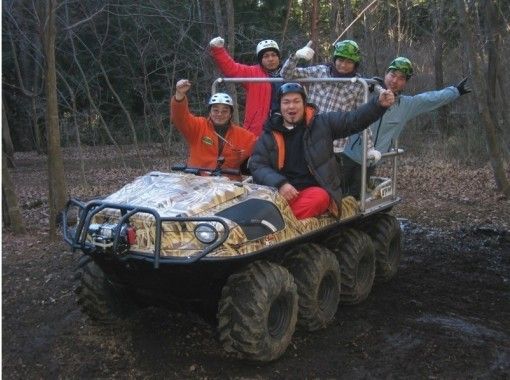 Experience a Dynamic Run with Eight-Wheel Buggy and the Exhilarating Feeling of Driving Through the Slopes of the Mountain in Yamanashi!
Minamitsuru District, Yamanashi
6. Itoman ATV within the "Happy Trees"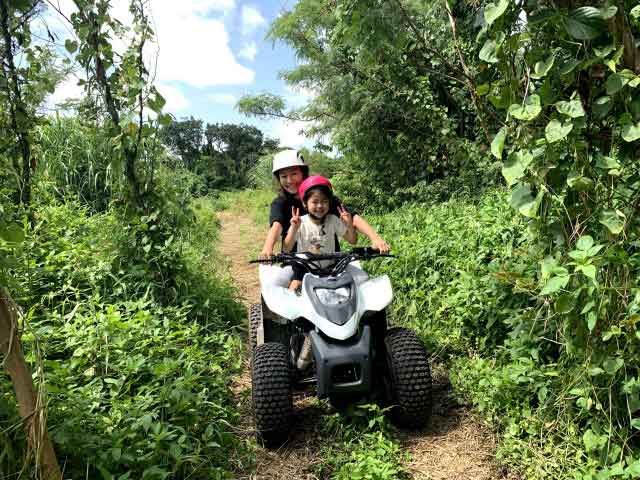 The ocean breeze hits a little differently in Itoman, offering a pleasant surprise when you go buggy riding in the pride of the Senaga islands. Don't forget to make time for the Gajumaru power spot, where you'll get to meet the "Trees of Happiness!"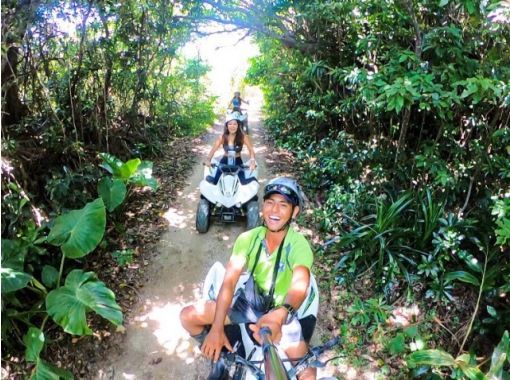 Explore the Jungle with Buggies While Experiencing the Ocean Breeze in Itoman Okinawa (Beginner-friendly course)
Itoman, Okinawa
7. Race in pineapple fields in Higashi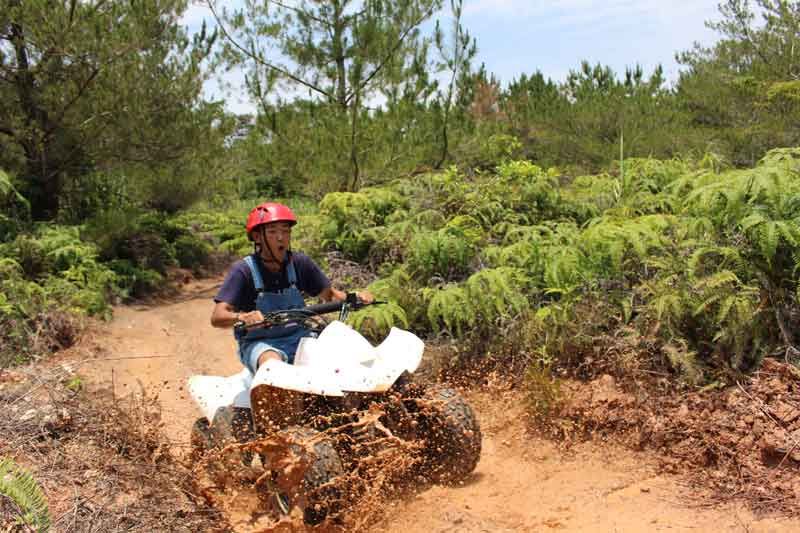 Pineapples are not just meant for food; they offer perfect shade and aesthetics for a fantastic buggy exploration course in Higashi.The spectacular view here entails a coming together of the scenery of the turquoise Okinawa sea and the vivid Yanbaru Forest!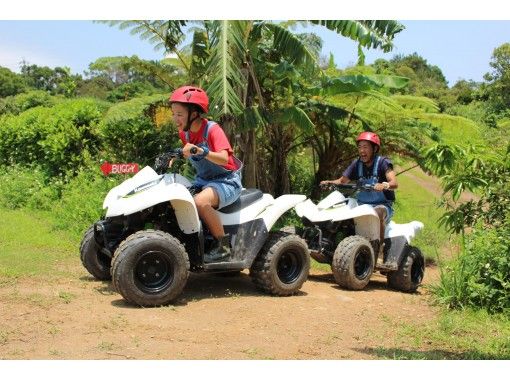 Get Muddy with a 4-Wheel Buggy Ride Tour in a Village Famous for Pineapples in Okinawa! (Family-friendly experience)
Higashi, Okinawa
8. Fulfill ATV ambitions in majestic Hokkaido fields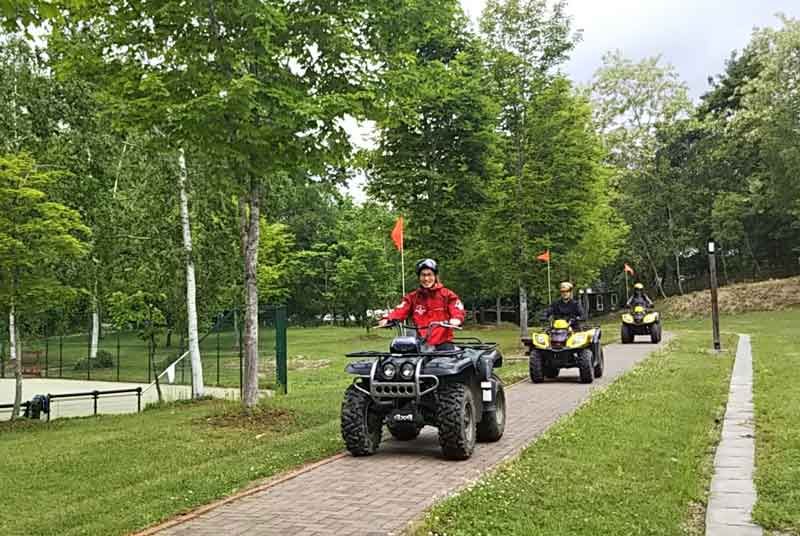 The well-kempt fields of Sorachi look more like golf courses than race fields but make no mistake about it; you won't find better stomping grounds in Hokkaido for all-terrain vehicles! The majestic views on the prairie are perfect for building a photo album!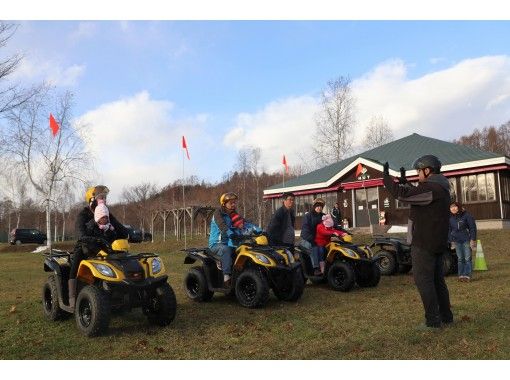 Special Pack: All-Terrain Vehicle Tour with Lunch and Hot Spring Experience in Hokkaido!
Iwamizawa, Hokkaido
4-Wheel Buggy Ride Tour in Iwamizawa Hokkaido (No Driving License Required)
Iwamizawa, Hokkaido
9. ATV tours of Nara world heritage sites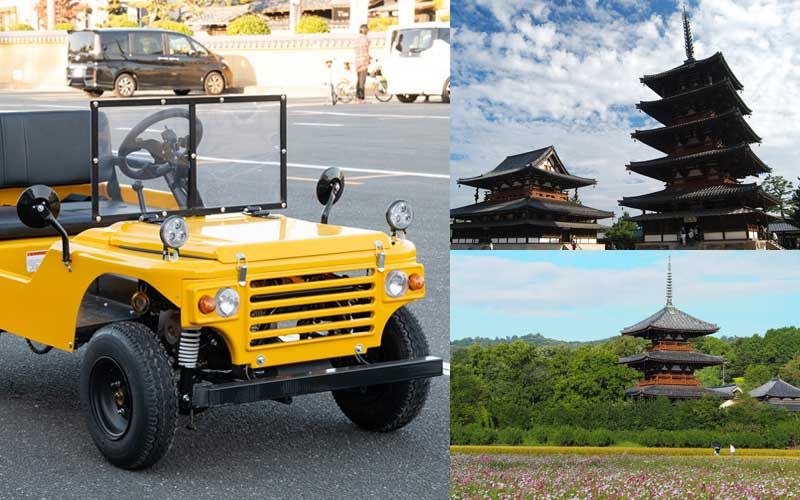 1400 years of history, the Horinji temple, and the ancient Ikaruga town, ensure this Nara buggy ride is not your typical ATV adventure.You get to spend the day in an adorable yellow, mini-jeep like, open-top buggy as you tour world heritage locations!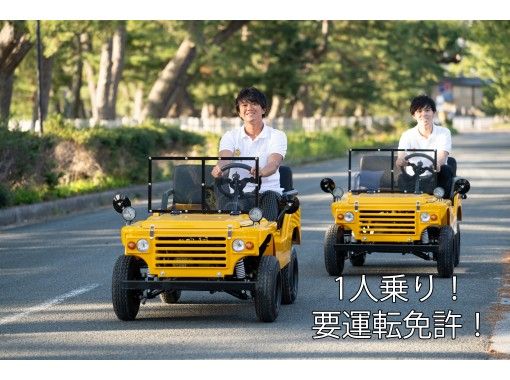 Ride Cute Yellow Buggies Around Nara's Historical Sites and Attractions Such as Horyuji Temple and Mitsui-Ji Temple!
Ikaruga, Nara
10. Family fun on a Minakami buggy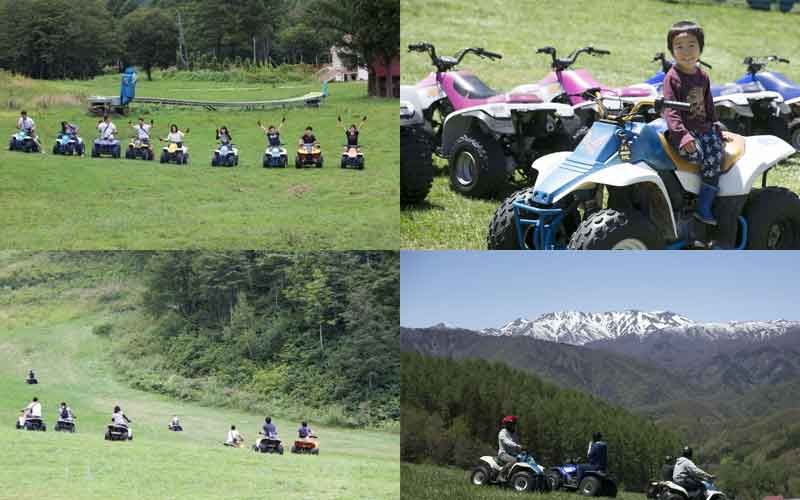 Bring your kids for a free buggy ridealong in the beautiful green plains of Minakami.Choose from an assortment of ATV colors, before conquering the snow-laced slopes on a bright, sunny day out!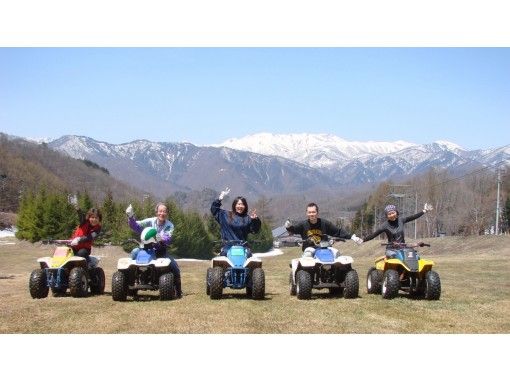 Family-Friendly Half-Day Buggy Ride Tour in Minakami Gunma!
Minakami, Gunma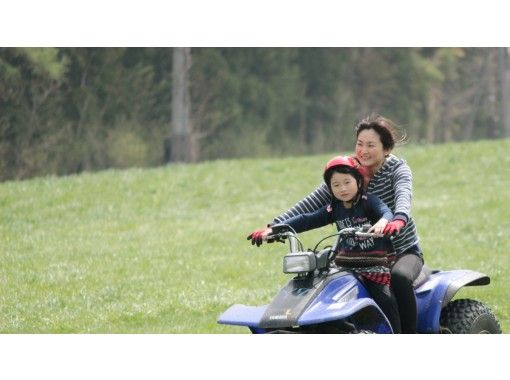 Enjoy the Superb View and Feel the Wind in an Exhilarating 4-Wheel Buggy Tour (1-day course)
Minakami, Gunma
11. An ATV adventure in the mountain paradise of Otsuki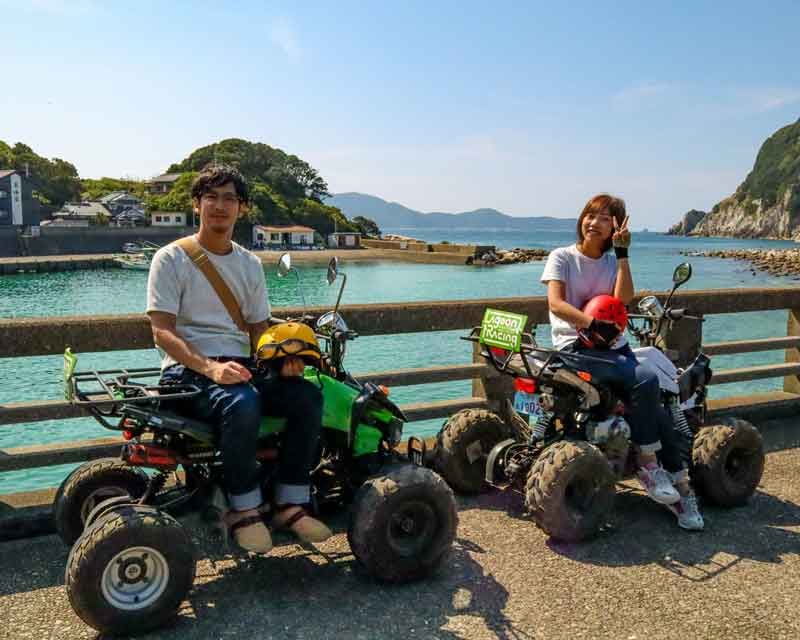 Nestled in a lush getaway of Kochi, Otsuki offers an escape into a world where mountains take over the skyline.Take up scenic buggy rides over romantic bridges overlooking the seascape and islands of hills hiding incredible sunsets!
A Superb Scenic Paradise Tour with a 4-Wheel Buggy in Otsuki (3 Hours Experience)
Hiromi, Otsuki, Kochi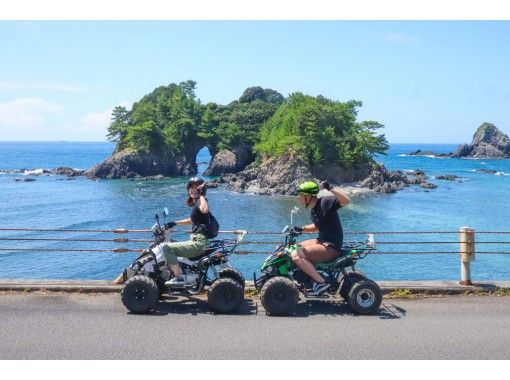 A Superb Scenic Paradise Tour with a 4-Wheel Buggy in Otsuki (4.5 Hours Experience)
Hiromi, Otsuki, Kochi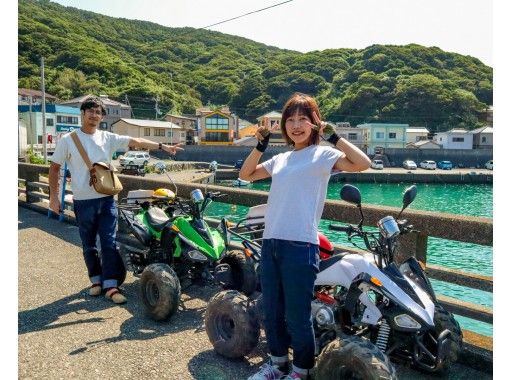 A Superb Scenic Paradise Tour with a 4-Wheel Buggy in Otsuki (6 Hours Experience)
Hiromi, Otsuki, Kochi
12. Ride a caterpillar buggy in Aso, Kumamoto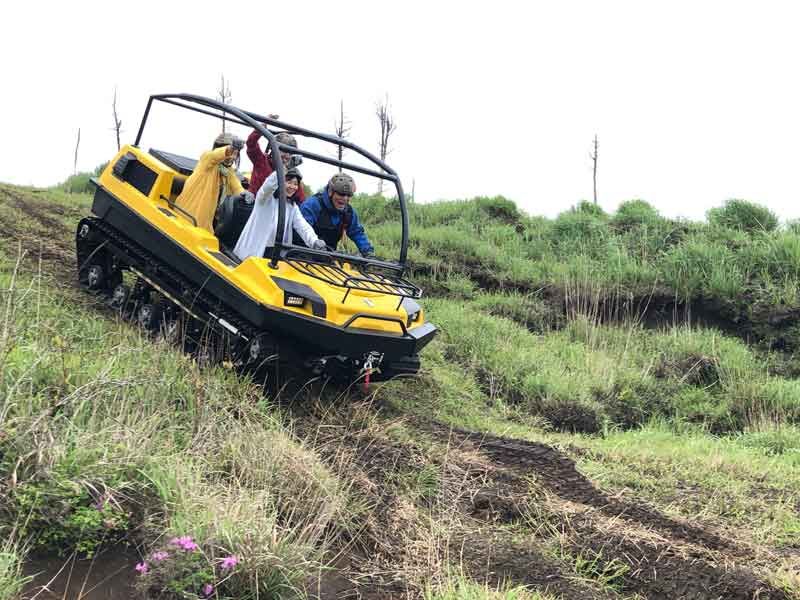 The Aso plains offer some of the most diverse terrains in the world, encompassing bushy foothills, massive ditches, and bumpy slopes.A caterpillar track buggy ensures none of that will be a problem, as riders make light work of impossible climbs!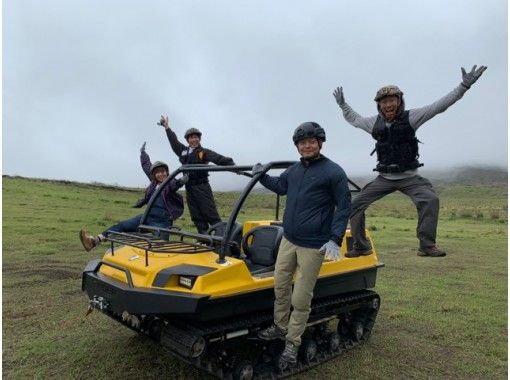 Go on a Truck Driving Adventure and Enjoy the Dynamic Scenery of Aso!
Aso, Kumamoto
13. Hot springs, pasta, and buggies in Minakami, Gunma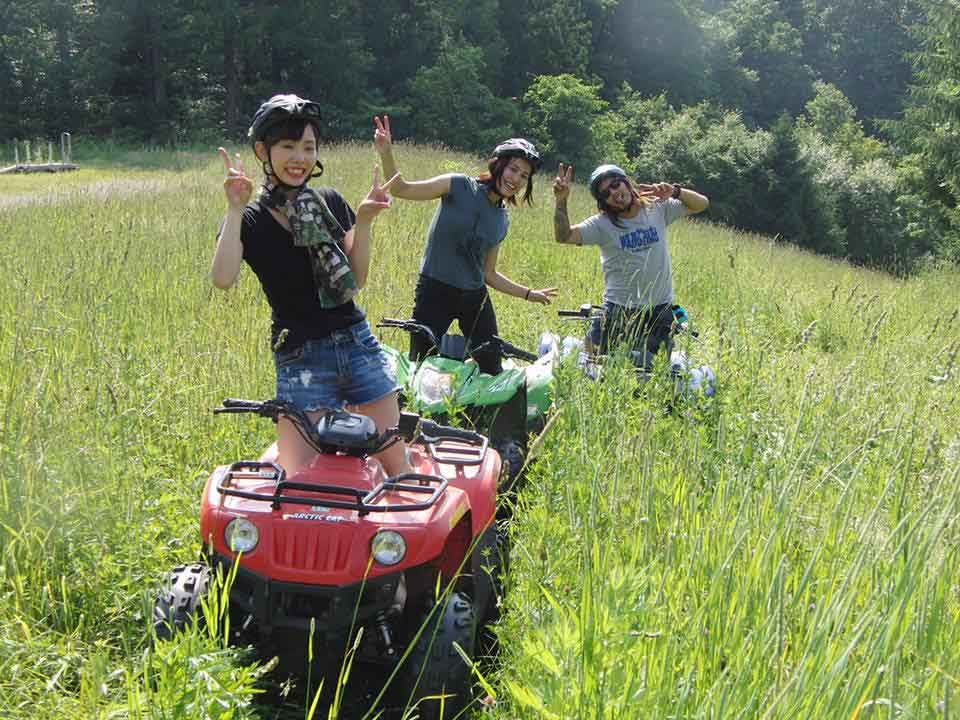 The hot spring resort town of Minakami offers free pasta lunch with your Minakami buggy adventure in Gunma.Hot spring discounts are also part of the deal that includes as well free drinks!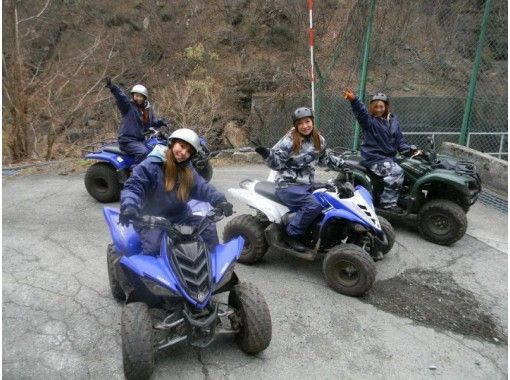 Half-Day 4-Wheel Buggy Ride Tour in Gunma with Hot Spring Experience Included (No Driving License Required)
Minakami, Gunma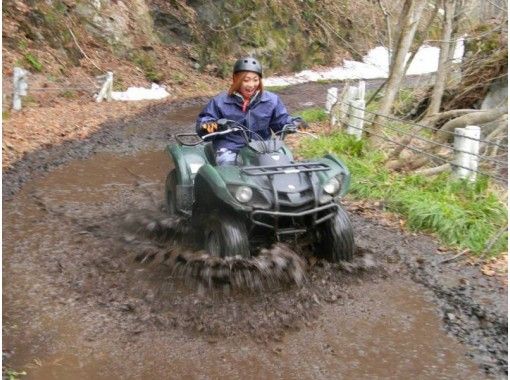 One Day 4-Wheel Buggy Ride Tour in Gunma (Lunch Included) (No Driving License Required)
Minakami, Gunma
14. Okinawa's beautiful coastline on a buggy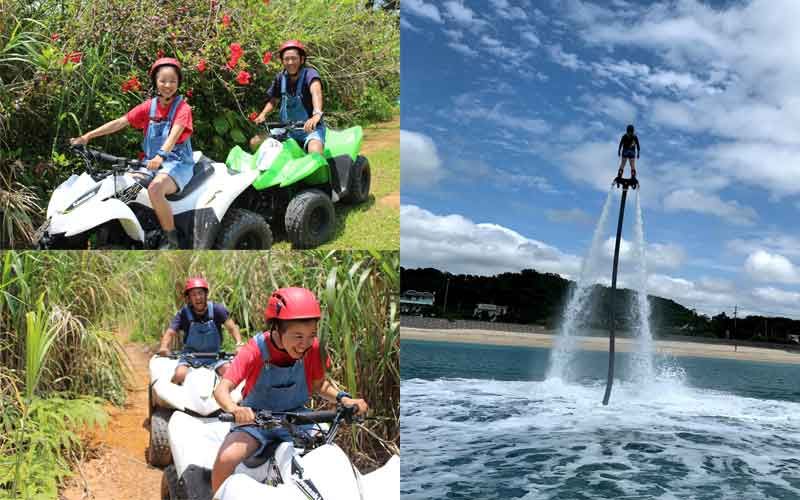 Inject a large dose of excitement into your life with Okinawa ATV adventures that span Nago city's panoramic northern coastline.Okinawa impresses not only with its range of fun on the water but also with its dramatic scenery that makes for the most interesting ATV tours!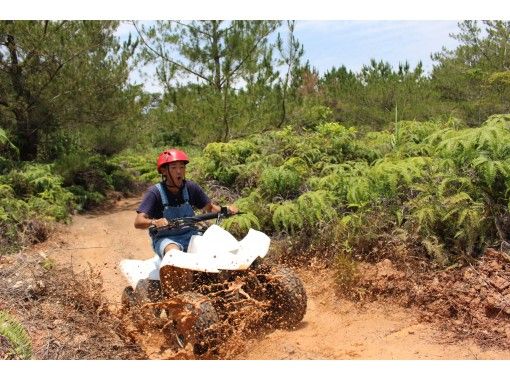 Flyboard Experience and Buggy Tour Ride in Okinawa!
Nago, Okinawa​ ​
15. Perfect buggy weather in Hokkaido
Beyond the colorful fields of lavender lies an equally beautiful seclusion of greenness and forestry in Furano.Take turns around the course with friends and family as you all enjoy the best of the Hokkaido nature and weather!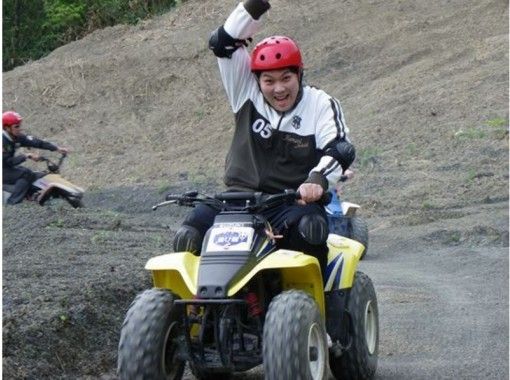 Beginner and Children-Friendly 4-Wheel Buggy Tour in Furano!
Furano, Hokkaido
Frequently asked questions
Q

What does ATV vehicle, or a buggy, mean?

A ATV stands for all-terrain-vehicle, which references typically open-top cars, sometimes called buggies, built for handling harsh landscapes like mountain trails, etc.There are many buggy tours in Japan, spanning experiences across public roads, forest courses, and the beautiful shores of famous Lakes.
Q

Can anyone ride a Buggy? Do I need a driving license?

A Many all-terrain vehicle tours around Japan are available in private fields, where a license is not required.Thus, even persons under 18 years can be eligible.However, in scenarios where the ATV course involves riding on public roads, drivers will need a standard driving license.
Q

Do you need special skills to drive a buggy?

A Riding a buggy is straightforward and easy, and anyone can do it.Even for those who've never driven a vehicle before, beginner courses are available to teach you the basics.You can enjoy popular buggy tours in Japan in Shizuoka, Yamanashi, and Okinawa!
Q

Is there a minimum age for riding a buggy?

A Most of the Activity Japan service providers implement an age restriction limit of 11 years or over.However, children over four years can still ride in a buggy with their driving parents so the entire family can enjoy all-terrain vehicle tours around Japan!
Q

Where can I go for the best ATV tours in Japan?

A A country of beautiful lakes, startling landscapes like Mt Fuji, which features in many scenic buggy routes, and excellent weather and nature in general, Japan has so much potential for unforgettable buggy tours.Some of the best locations include:

• Fujinomiya, Shizuoka

• Okinawa

• Hokkaido

• Gunma

• Yamanashi