Takuma River Rafting
Activity Japan
Book easy & affordable
Summer is the season of rafting ◎ This time we will close up to the charm of "Kamakumagawa Rafting" featuring the famous spot Kumamoto Prefecture Hitoyoshi and the Rumagawa area, as well as beginners as well as children and adults. This year also the "Kawagoe Festival" was held as usual in March of 2017, and the full-scale spring and summer leisure season has arrived Kumagawa (Kumagawa). Let's enjoy the summer by rafting experience in the Hitoyoshi and Ramagawa river area where the sightseeing and traveling are popular among the Kyushu region! !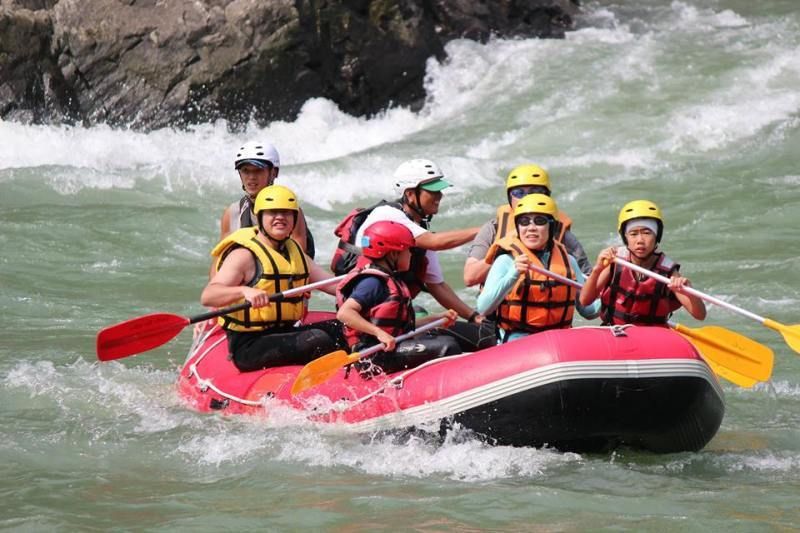 Kumagawa river rafting which children and adults can enjoy together
What kind of river is Rumagawa?
Kyushu region "Kumagawa (Kumagawa)" flowing through the Hitoyoshi Basin in southern Kumamoto Prefecture is the largest primary river in Kumamoto Prefecture, which flows through the southern Hitoyoshi Basin in Kumamoto Prefecture and flows into Yatsushiro Sea. With the "Mogami River" flowing through Yamagata Prefecture and "Fuji River" flowing across Nagano Prefecture, Yamanashi Prefecture and Shizuoka Prefecture, it is counted as the three major rapids in Japan as "fast flowing river". Ayu (Ayu) growing bigger is famous, and sweetfish exceeding 30 cm in it is called "Shaku Ayu" and am entertaining many anglers. It is gaining popularity as a popular leisure spot in summer where many river playing experience tours such as canyoning (Sawajiri), canoeing, SUP (stand up paddle board) etc. are being held, with rafting being the lead.
Tempo / River Rafting Timing / Features
In the Kumagawa River, which is known as the only rafting experience point in the Kyushu region, we will have the most popular time of rafting from April to October. There are 48 shops and there is a rafting course that uses the flow of a river with a hasty river. The natural waterslide that slips through rocky is thrilling full ◎ Also during the afternoon tour a steam locomotive running between Kumamoto station and Hitoyoshi station " SL Hitoyoshi "There are also plans, such as a beautiful contrast contrast with nature, entertaining tour participants as a rafting spot.

In the Tamagawa river, many outdoor leisure companies carry out a rafting experience tour plan by their own service. A set plan that you can enjoy hot spring bathing and barbecue (BBQ) together after rafting experience, plans for shooting photos and videos, etc and great deals with data gifts are popular. There are many other nice services such as group discount etc. Families and students, or group leisure such as girls travel, so please check the plan contents of each shop ◎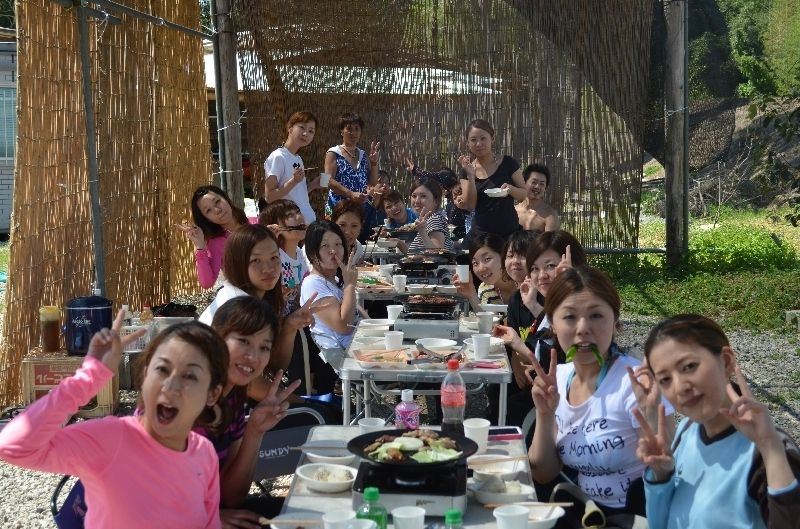 After rafting everyone at the barbecue is recommended
Activities to enjoy at the Tamagawa river
Outdoor leisure activities of the Tumagawa River where you can book at Activity JapanRafting,SUP (Stand Up Paddle Board),Canyoning,CanoeingThere is permanent boasting 66 meters high in Gochi Village, Tamagawa GunBungee jumpingExperience is famous. As you can see, various areas of activities can be enjoyed in the area as summer vacation and many other tourists are busy with the area of ​​the Rumagawa river. Please enjoy multiple activity experiences along with the royal road rafting experience.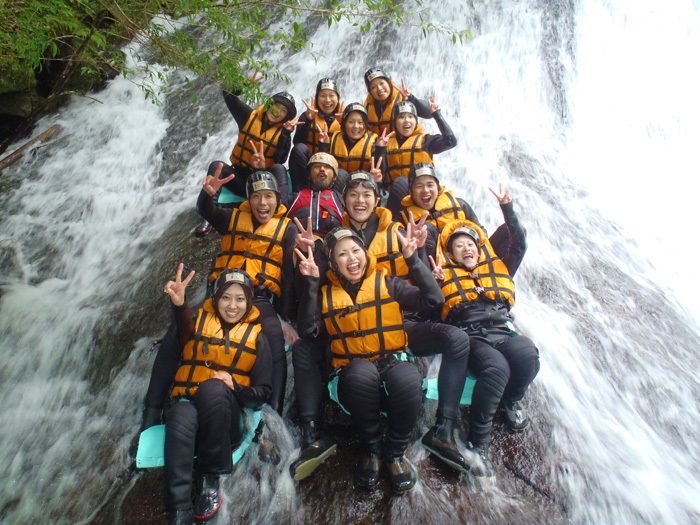 Canyoning to enjoy together with rafting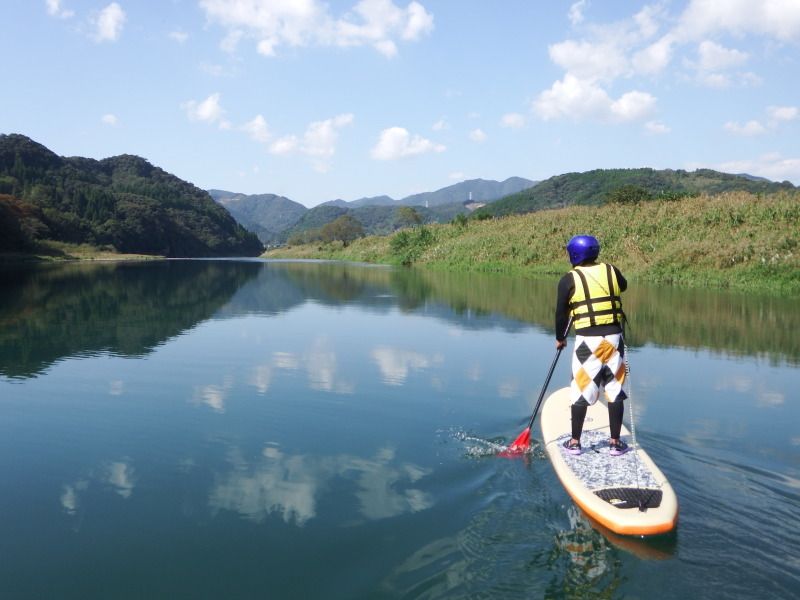 River SUP enjoying flow at a gentle point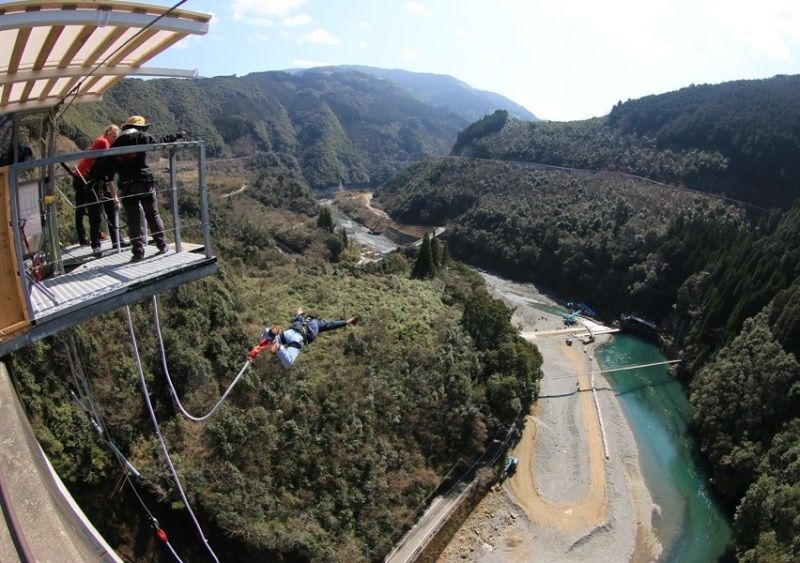 Bungee jumping 66 meters high at Futagi village
Tanumagawa Rafting Recommend Plan
Activity to experience at the end of the Rumikawa river Japan We will introduce recommended rafting plans. Although the contents of the course varies according to the plan of the shop, it is the charm of the Tamagawa river rafting that it is relatively reasonable to experience rafting from 5,000 per person starting from the lowest price. In addition, most of the equipment required for rafting is included in the price so everyone can participate with peace of mind. We will recommend a pleasant rafting experience in the summer of this year at the Rumikawa ◎