20 Best Things to do in October in Japan | Attractions | Activities | Tours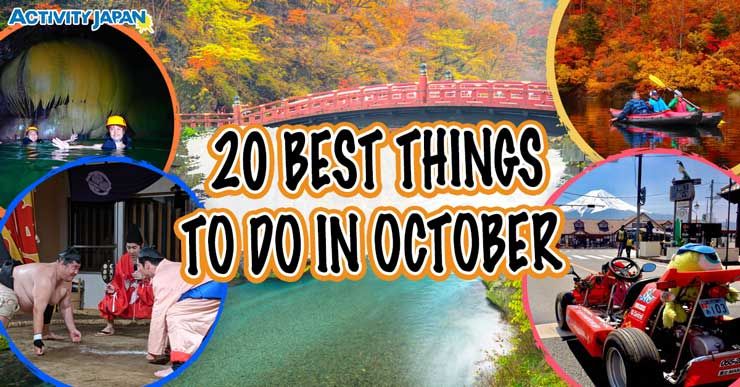 With autumn settling in and the fall leaves taking over the country, there are many great things to do in October in Japan! From sumo watching and paragliding around Mt Fuji to bathing in colorful rivers and visiting Huis Ten Bosch, there are lots to do when the latter part of the year kicks in.
Halloween is fast becoming a big deal in the country, and you can catch up with some of the festivities in burlesque clubs around Tokyo that put on sizzling performances for the masses.The things to do in October are also defined by World heritage temples and blue cave snorkels.
For more ideas on incredible things to do in October, our list has got you covered!
1. Up-close Sumo wrestling action and special lunch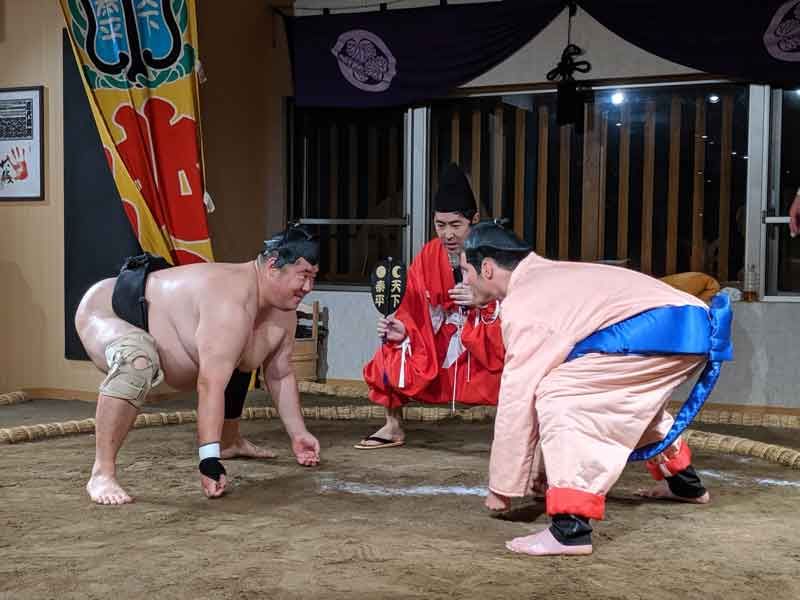 Go behind the stables and watch rikishi square up to each other in a circle ring in Ryogoku.Be sure to ask questions later on and have a go at Chankonabe, a traditional sumo wrestler's meal!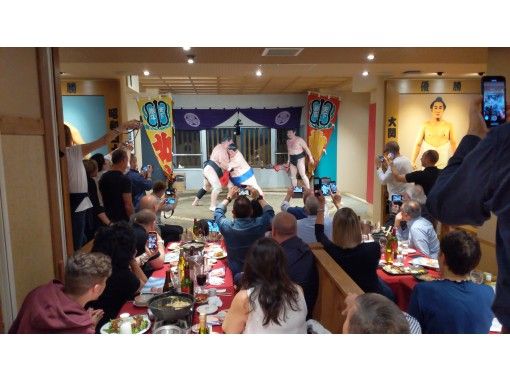 Attend Sumo Demonstration by Former Wrestlers & Eat Chanko Nabe Lunch in Tokyo!
Ryogoku, Tokyo
2. Nikko's beautiful riches at your fingertips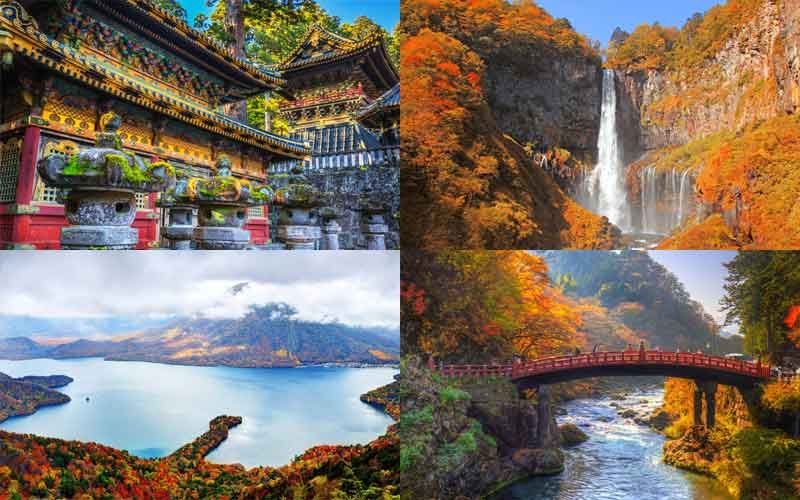 Amassed with natural beauty like the Kegon falls at every turn, Nikko is a mystical mountain haven with a spiritual atmosphere. Explore Lake Chuzenji, the cultural theme Nikko Edo wonderland, Kinugawa hot spring, and more with an all-access, 4-day pass .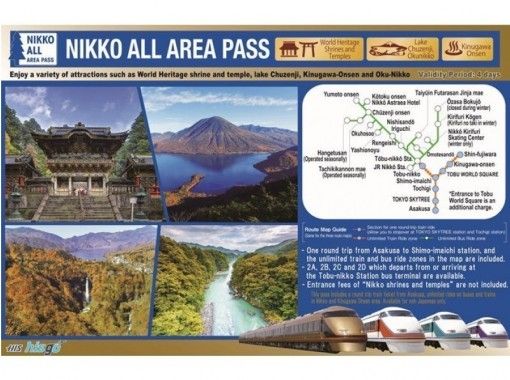 Travel and Explore the Nature, Culture and History of Nikko with Nikko's 4-Days Pass Tickets
Nikko, Tochigi
3. Visit a UNESCO World Heritage temple wearing Kimono
Kiyomizu-dera is an important landmark of Kyoto, and it is the site of a beguiling kimono rental experience.Rent beautiful traditional attire and take to the old Edo streets for strolls around autumn-colored trees!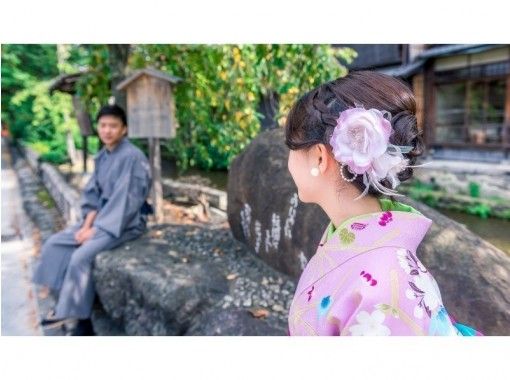 Relish the Autumn Foliage colors While Strolling Around Kyoto's Attractions Wearing Kimono or Yukata
Higashiyama ward, Kyoto
4. Amazing Mt. Fuji & Hakone Tour from Tokyo
A cruise on Lake Ashi promises startling views of snow-covered Mt. Fuji while an Owakudani ropeway takes you across a valley rife with volcanic activity.Capp off the day with a buffet lunch!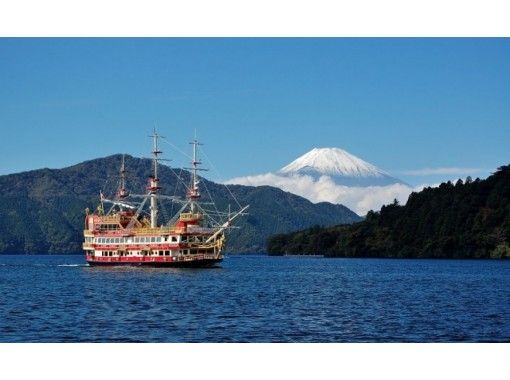 Go on a One-Day Tour Around Hakone from Tokyo: Visit Mt. Fuji, Cruise on Lake Ashi, Ride-On the Ropeway Towards the Famous Spot Owakudani and More with an English Speaking Guide!
Shinjuku, Tokyo
5. Visit a lovely Dutch town in Nagasaki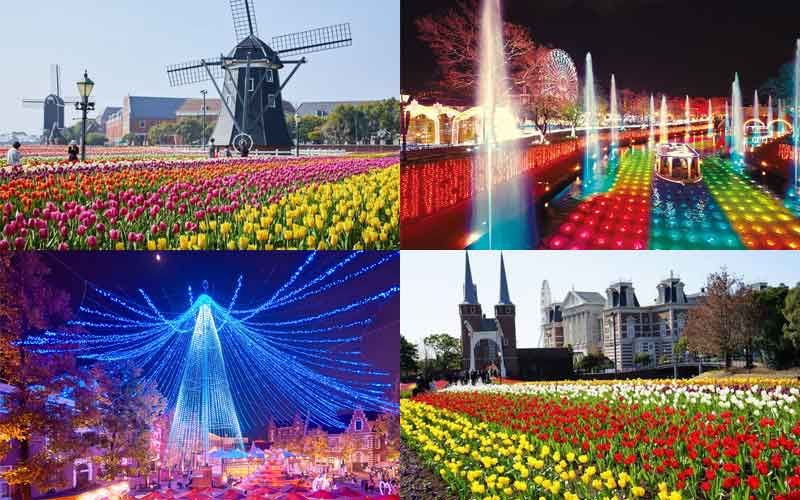 If you fancy a trip to a 17th-century Dutch town, Huis Ten Bosch recreates the setting perfectly in Sasebo, Nagasaki.The presentation is complete with native architecture, encompassing a giant Ferris wheel and colorful tulips that are lit up in entrancing colors at night !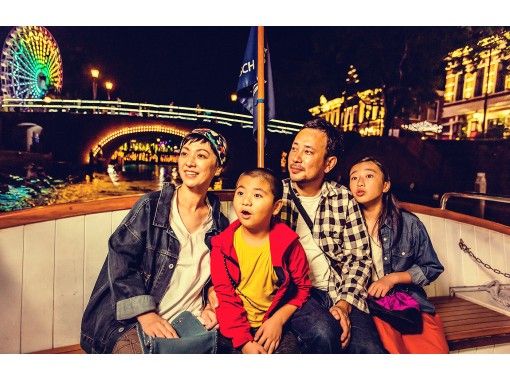 Enjoy a Dutch-Style Theme Park Tour in Japan: Huis Ten Bosch Park 1-Day Admission Ticket
Huis Ten Bosch Machi, Sasebo, Nagasaki
6. Minakami canoeing tour with autumn views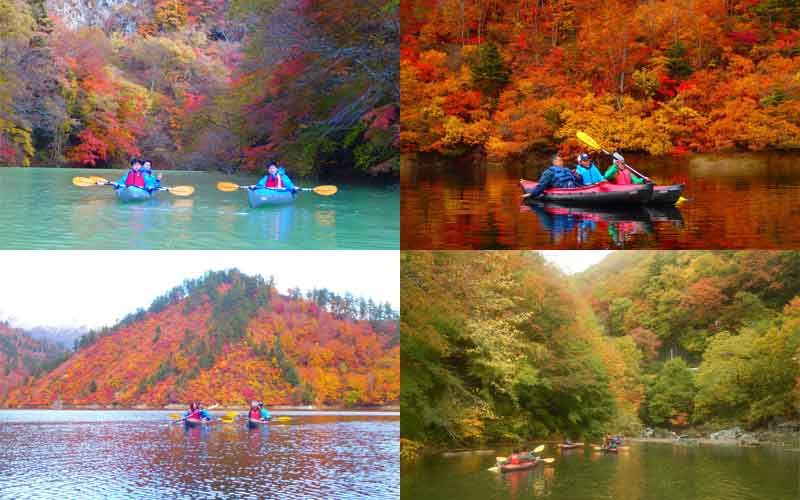 October is always a great time to go canoeing on Lake Okutone in Minakami.The summer shades have been replaced by rich autumn leaves, making for scenic paddling in meditative waters!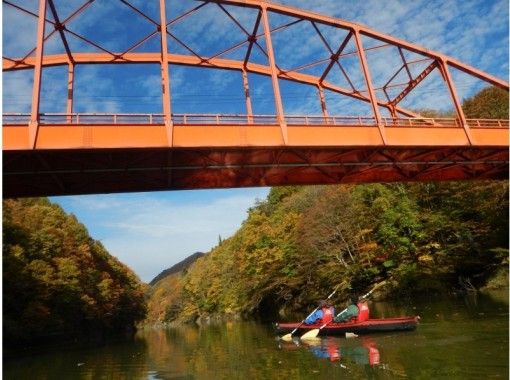 Experience the Great Nature and Autumn Colors of Okutone in a Half-Day Canoeing Tour
Minakami, Gunma
7. Canoeing and bathing in Jozankei's fall beauty
Fresh from Mt. Oizari, Toyohira river snakes about breathtaking scenery, passing through Jozankei. A canoe trip here means red and orange fall foliage and refreshing forest baths at designated points!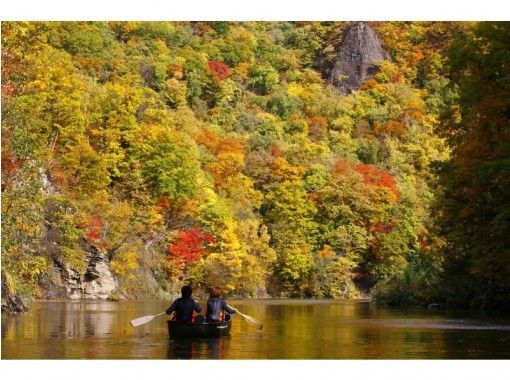 Enjoy the Nature of Jozankei Toyohira River Touring on a Canoe Surrounded by Autumn Leaves
Jozankei, Minami Ward, Sapporo, Hokkaido
8. Experience Chitose's impressive October shades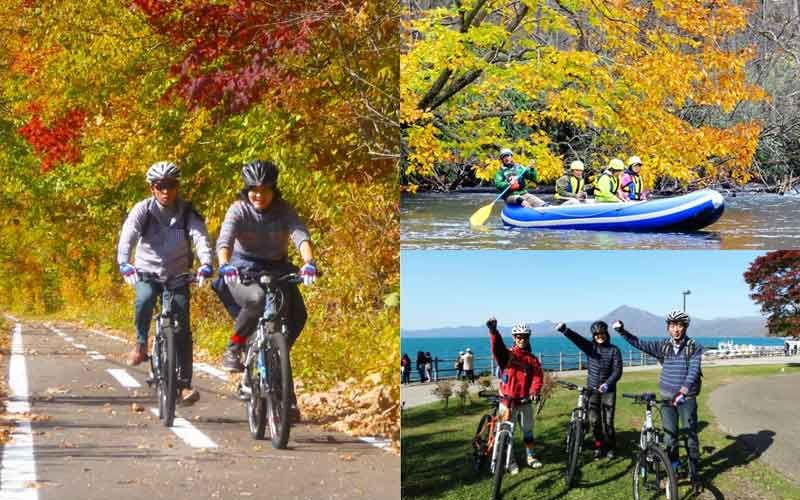 A whole new world awaits in nature-blessed Chitose.The tarmacked trails offer heavenly cycling within banks of orange seasonal trees in October, and you can follow the floral appeal into the water with a boat down an enchanting river!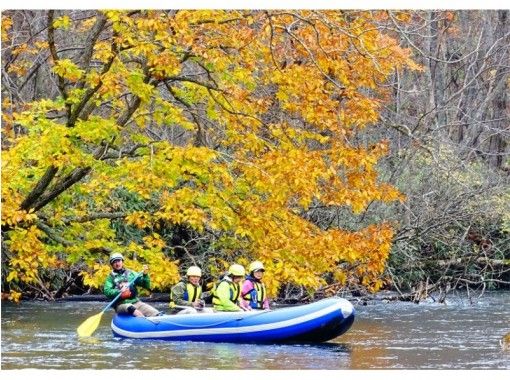 Enjoy Autumn Leaves in Full Bloom at Lake Shikotsu by Cycling or Touring on a Boat
Chitose, Hokkaido
9. A day in the diverse underwater of Miyakojima island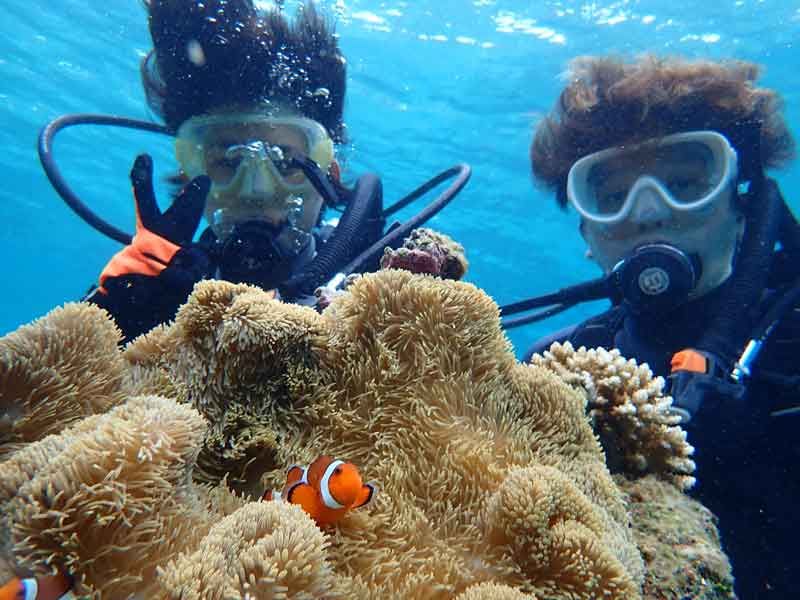 The underworld of Miyakojima is never a dull affair. Clownfish hide in colorful sea fans, and sea turtles are always wandering about looking for adventure.Go diving with all sorts of sea creatures in Miyakojima!
Beginner-Friendly Diving Experience in Miyakojima, Okinawa!
Miyakojima, Okinawa
10. Let your inner child loose in Yanbaru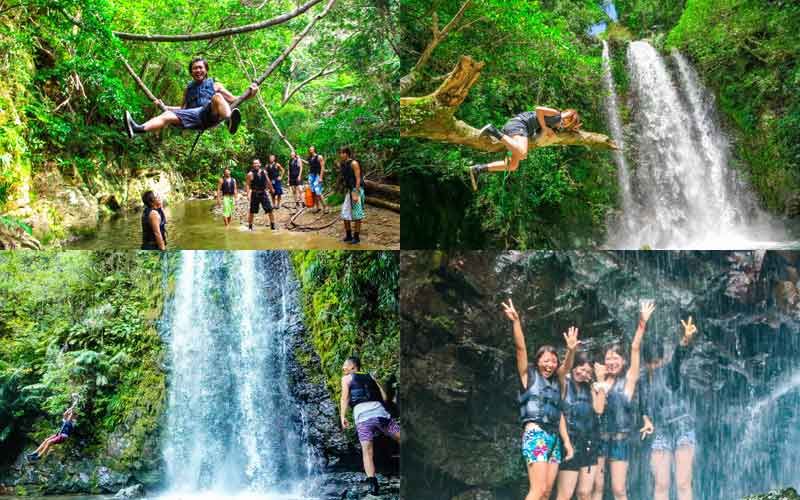 Have fun on vine swings above a stream tucked away in a beautiful part of Yanbaru forest, as you climb waterfalls and enjoy treks with your family.Forget your troubles and live life on the blissful lane!
Yanbaru Forest Zip-lining, Waterfall Climbing, and Trekking Tour in Okinawa
Ogimi, Okinawa
11. The clay is your oyster in Osaka
Master the intricate art that is the electric potter's wheel, and heap clay into beautiful pottery works using the power of your hands.There's no greater satisfaction than making your own, very useful souvenirs!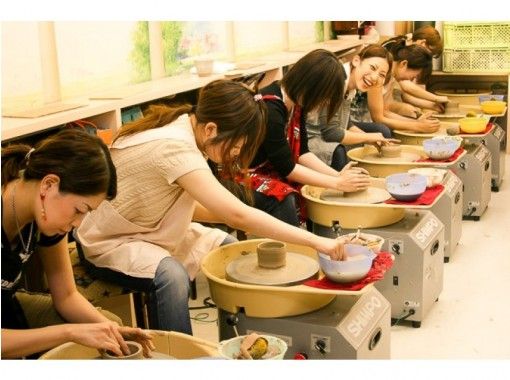 Learn the Art of Pottery Using an Electric Wheel in Osaka!
Tennoji ward, Osaka
12. Marvel at a pumpkin limestone cave in Miyakojima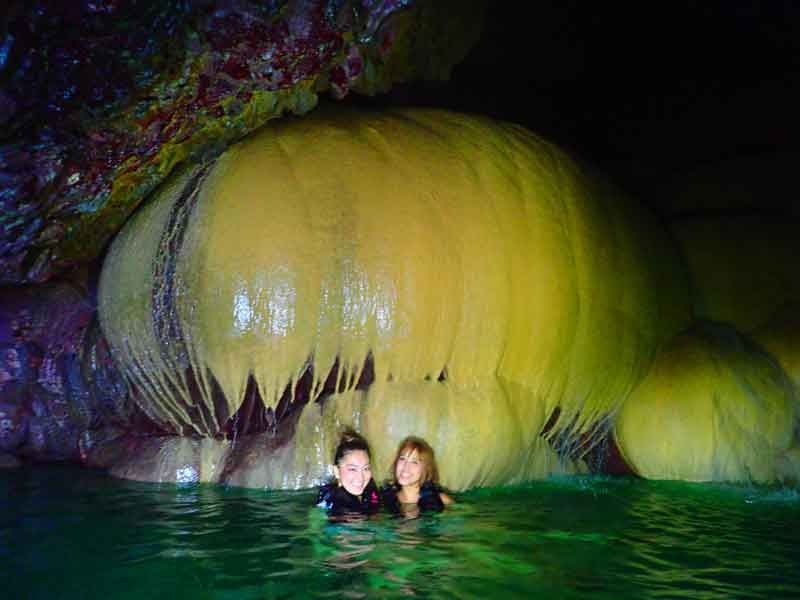 The yellow stalactites and limestone that curve into the shape of pumpkins earn the mysterious Ryugu Miyagi its sobriquet.It is a place of great geological wonder, possessing enormous potential for your Instagram selfies!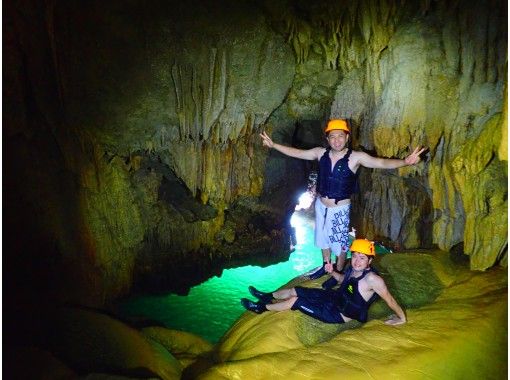 Pumpkin Limestone Cave Exploration in Miyakojima
Miyakojima, Okinawa
13. Sights and sounds of Mt Fuji from a go-kart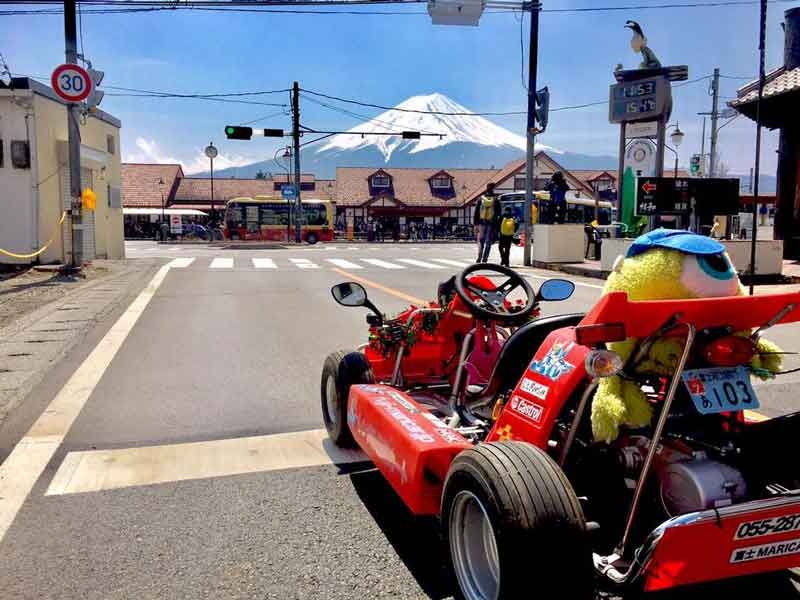 The Fuji Lake Kawaguchi presents carpets of blue waters at the footsteps of striking Mt. Fuji.Take in incredible sights of a sun-shined seascape as you explore the lake's pristine shores on a go-kart!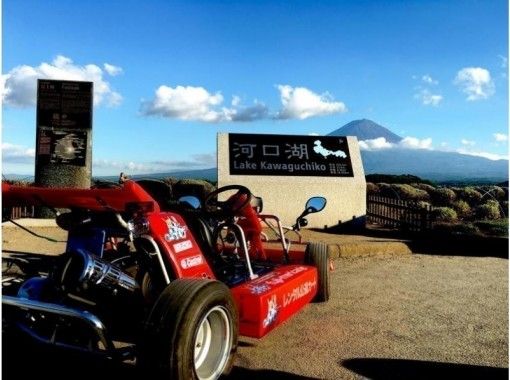 Go-Karting on a Scenic Drive Around the Mt. Fuji and Lakesides in Yamanashi
Minamitsuru District, Yamanashi
14. Paragliding beside the clouds of Mt Fuji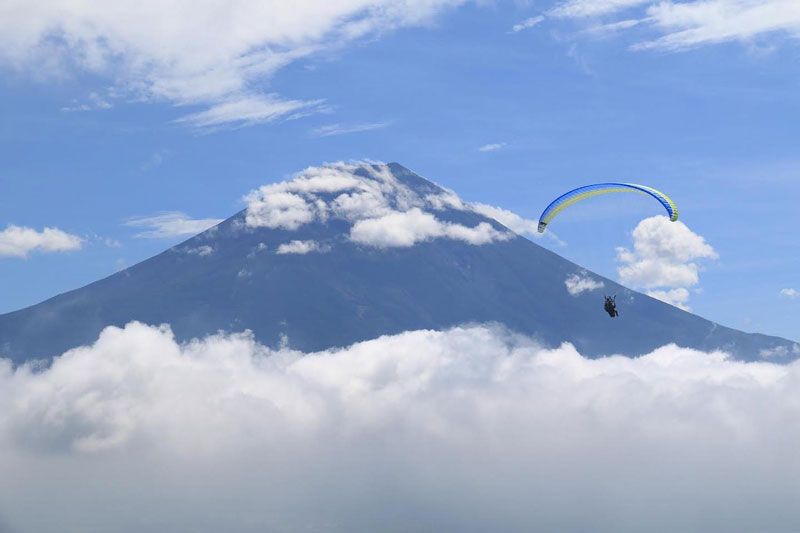 Giving new meaning to the phrase "getting high," paragliding in Shizuoka promises a potent dose of excitement.With Japan's tallest mountain looming over the city, the views from up high are spectacular!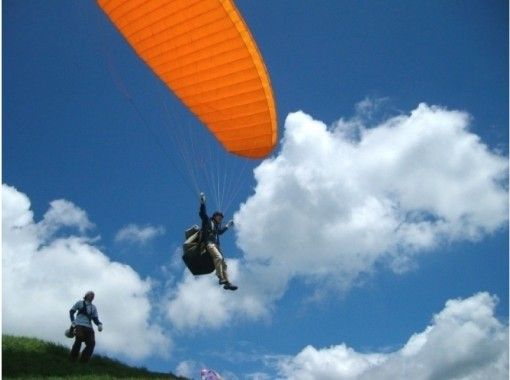 Beginner-Friendly Half-Day Tandem Paragliding Flight Experience in Shizuoka (Lunch Included)
Fujinomiya, Shizuoka
15. Romantic Tamba fall displays and brewery explorations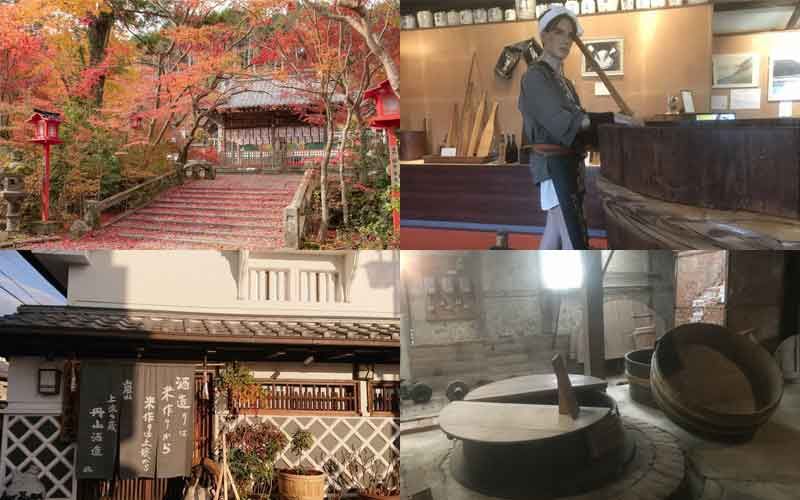 Tamba Sasayama and Kameoka are always a joy to visit in autumn.The scenery is painted red by fallen seasonal leaves, setting the tone for temple hikes and sake brewery adventures!
16. Show restaurant Burlesque clubs in Tokyo
Make the most of your Tokyo nights with burlesque club shows in Roppongi. Enjoy a variety of performances, including singing and pole dancing, accompanied by flash displays of LED waltzes!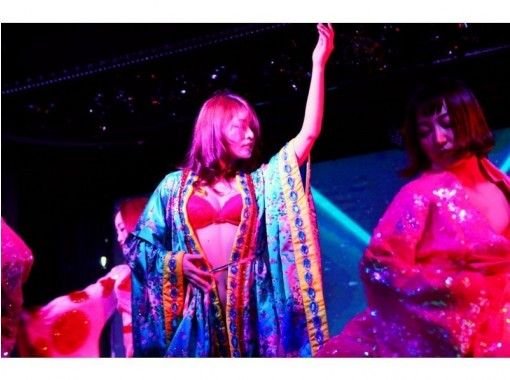 Enjoy Burlesque Clubs Shows with Dazzling Music and Lights in Roppongi, Tokyo!
Roppongi, Tokyo
17. Soar with the eagles paragliding in Kyoto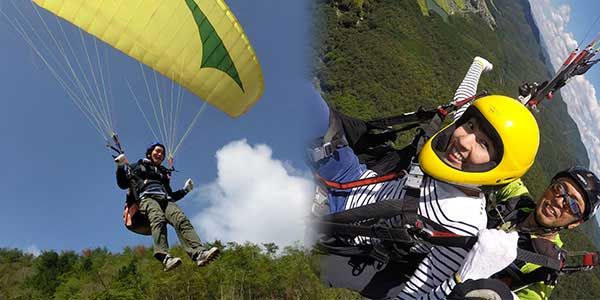 Hidden in lush surroundings in Nantan, a place where nature and peace roam free, this Kyoto paragliding experience defines the finer things in life.Watching the landscape merge into uniform beauty from among the clouds is a divine experience!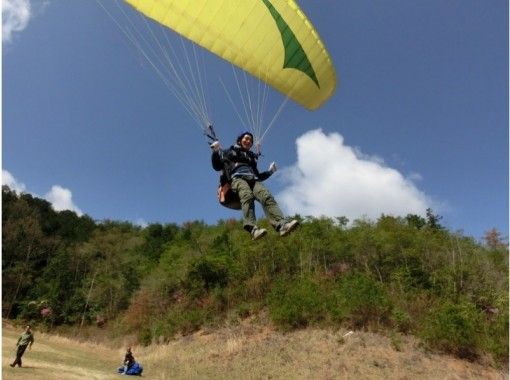 Go an Exciting Paragliding Experience in Kyoto (Beginner-Friendly Course)
Nantan, Kyoto
18. Rafting in Saitama's fall scenery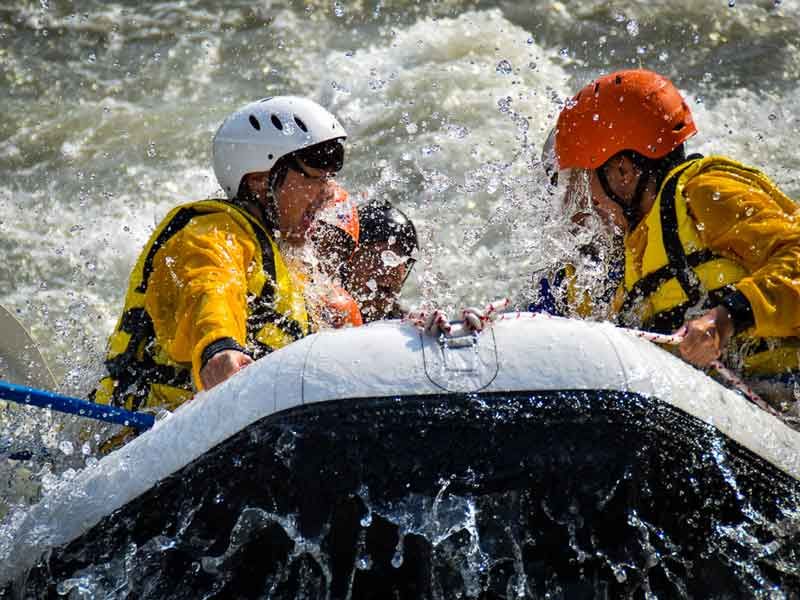 October rafting in Chichibu promises more than just exciting waves to ride out with friends; it also means the most vibrant canopies for picture-perfect backdrops.There's no greater bonding experience!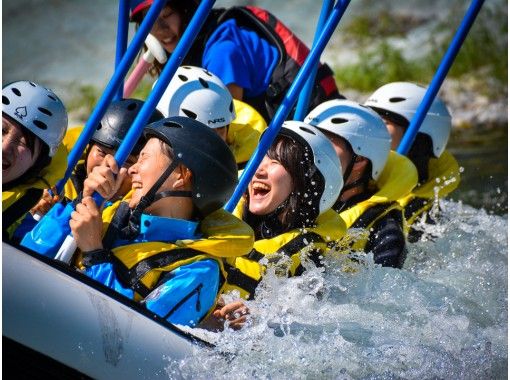 Thrilling Outdoor Adventure in Chichibu, Saitama: Nagatoro River Rafting Experience
Nagatoro, Saitama
19. Hang-gliding with views of Mt. Fuji
Float in the foreground of Mount Fuji like a paper plane and enjoy the winds and sunshine from atop the sky.Fujiat has never looked more beautiful from such a vantage point!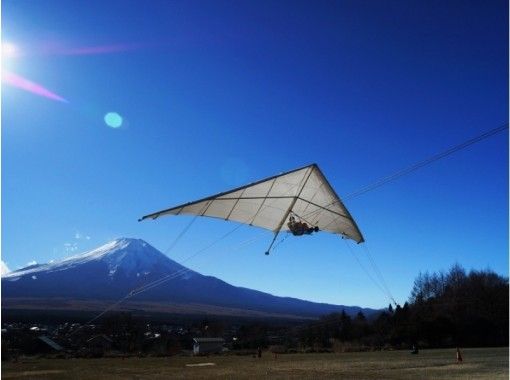 Exciting Tandem Hang Gliding Adventure in Lake Yamanaka, Yamanashi
Minamitsuru District, Yamanashi
20. Snorkeling with clownfish in Ishigaki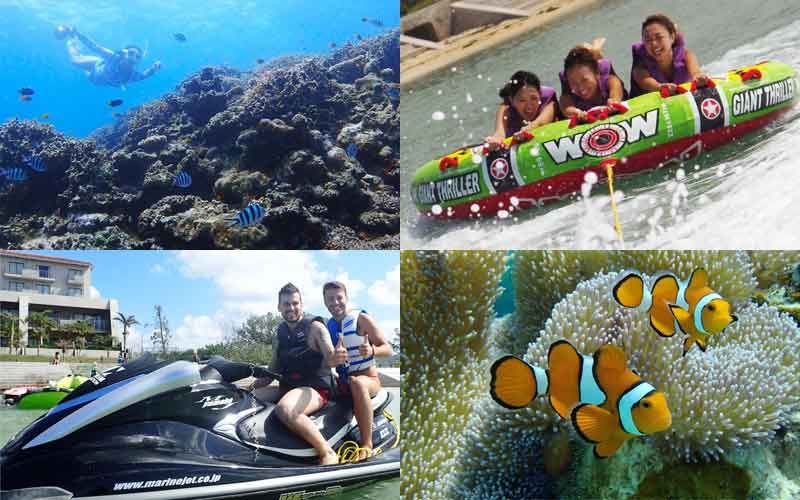 A vivid blue grotto in Ishigaki is home to alluring fish like the white and orange patterned anemonefish.Be part of this marine delight with snorkeling tours and other fun watersports off the island!
Enjoy a Day Full of Water Activities and Excitement: Blue Cave Snorkeling, Banana Boat, Sup, and Other Fun Marine Sports in Ishigaki Island!
Arakawa, Ishigaki, Okinawa