July 21, 2018 ( Sat ) Let's enjoy "The 2nd Shibuya Bon dance Competition" with Yukata rental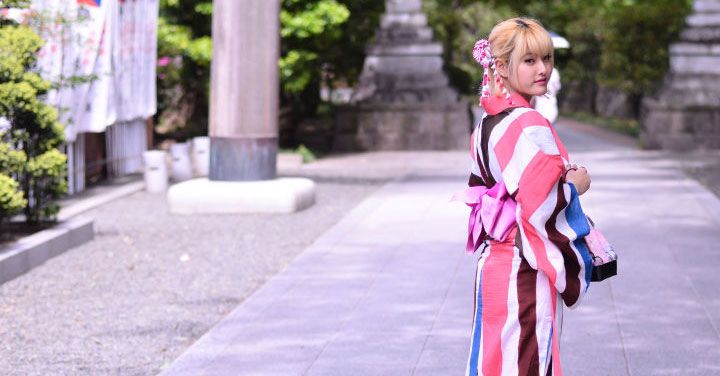 Organized by the "first time Shibuya Bon Dance Competition" is Shibuya Dogenzaka shopping street promotion association that aims to place people of petting a visit to Shibuya 2017 8 Mon 5 Sun ( Sat but was held to), 2018 it was announced that "Shibuya Bon Dancing Competition 2nd Shibuya Bon Dance Competition" was held in the public road around Shibuya 109 event space. Bon Odori held Sun when the 2018 7 Mon 21 Sun ( Sat ) 18:00 to 21:30, traffic regulation is 16:30 to 22:30 will be held between.
2017 Various media also convey the status of Bon Odori at Sun, but especially the outstanding one is visiting Sun It is exchanges with foreign visitors of tourists. As long as 30 minutes, it seemed like a form of looking at it, and it was reported that it melted into the circle of Bon Odori. 2018 will be held so that you have fun! In order to enjoy "Yukata", which is the must-have item required for enjoyment, for casually ACTIVITY JAPAN introduces the shop of "Yukata rental" that can be booked cheaply such as Shinjuku and Harajuku which are near Shibuya To do. Speaking of the summer festival, the yukata is mast ♪ If it's in the middle of Shibuya, it's cute and it's not unusual ◎

The rental plans for yukata and kimono that you can make reservations are mainly reasonable compared to purchasing yukata, which includes dressed in a set of yukata rental and basic hair set. ◎ In regular courses, when the shop closes in the evening It is safe to return it until around time, but if you use the option of returning the next day you can extend it to the town of the night as a kimono ♪

East other than to introduce here in Kyoto because it deals with the shop that can be yukata rental in, please choose the most smooth skating module and search for, such as near your home or near the workplace ◎ Sun summer book After all the yukata figure looks nice. 2018 7 Mon 21 Sun ( Sat "Shibuya Bon Dance Competition" of) the men and women Chaimashou burst abandon Te texture in yukata ♪ ('ε `)
Shibuya Yukata rental shop
Shibuya surrounding area Yukata popular rental plan
Shibuya surrounding attention plan
The 2nd Shibuya Bon Odori Summary
The city of Shibuya is undergoing a major transformation to the city where people can live and live more pleasantly and live more than now thanks to the policies of the wards and recent redevelopment. Even if the appearance of the city changes, the time in the center of the city is "people" any time. Shibuya Bon Dance Competition "as a place where people in" living in Shibuya "and" visiting in Shibuya "can meet each other, and as a place that you can enjoy Shibuya-like culture, like Japan. Shibuya 109 Shibuya-like place called Shibuya 109 front, not only Shibuya-ku but also Tokyo, Japan and the world widely broadcast this event, aiming for a festival familiar to many people.