【Nasu Highland paraglider experience】 Opening 30 years! Recommended shop for pioneering presence "KPS Nasu Highland Paraglider School"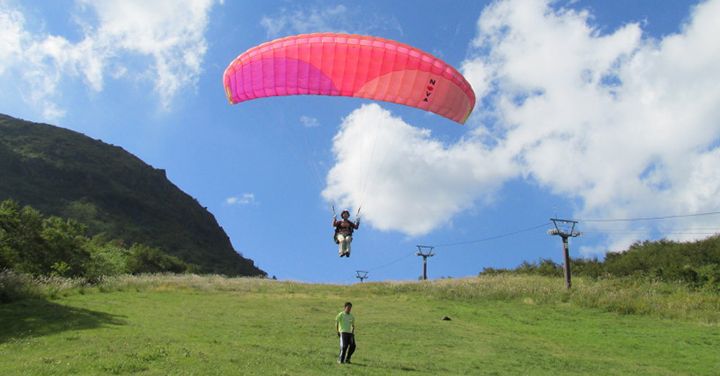 Great tourist attractions in Kanto
Tochigi prefecture · Nasu highland area
A major tourist spot in Kanto known for its high travel popularity throughout the year Tochigi prefecture Nasu Highland. There are many popular theme parks around this area such as "Nasu Animal Kingdom", "Nasu Highland Park", "Nasu Garden Outlet", many winter skiing and snowboarding guests gather, and as a hot spring resort in Kanto It is a famous popular resort area ◎

The Nasu Highland area has mountains, rivers and lakes, and outdoor leisure experiences that make use of its rich nature are held vigorously. Especially the popularity of paragliding is high, and others are a leisure spot recommended as a favorable access also from within Tokyo which many reservations are gotten at Activity Japan such as canoeing and kayaking experience and canyoning / shower climbing ◎
Great view Paragliding experience at Nasu Highlands
Paraglider School opened 30 years
Recommended shop for pioneering presence
This time it is such a popular sightseeing spot It is a pioneering shop of paraglider school with 30 years history at Nasu HighlandKPS Nasu Paragliding SchoolClose-up ♪ The principal with the certified instructor certified by the Japan Paraglider Association will experience a safe and secure flight Activity Japan Recommended shop ◎

A popular school that holds experience plans such as a paraglider floating experience and a tandem flight course inside the Nasu Onsen Family ski resort located at an altitude of 1200 m, accessible from JR Kuroiso Station by bus for about 40 minutes ◎ Nasu dake behind and Kanto plain ahead A large panorama spreads and in the fall autumn leaves can enjoy the autumn leaves enjoy superb flight experience ♪ ('θ `) Detailed information such as reservation acceptance plan and its fee, shop recommendation point and popular course etc I will show you ♪ ('θ `)
RECOMMEND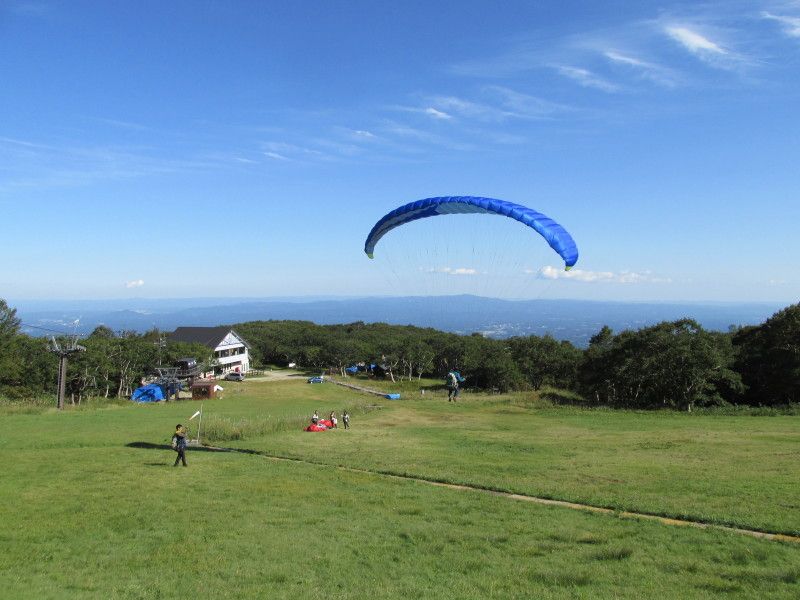 Coco is recommended!
"KPS Nasu Highland Paragliding School" is a pioneer of paraglider school with a history of 30 years at Nasu Highlands Staff who knows the sky, including a principal qualified as an official certified instructor of the Japan Paraglider Association, will guide the flight ◎
Coco is recommended!
Of Tokyo, of course, excellent access from the Kanto region! Paraglider Experience Venue is a popular ski resort "Nasu Hot Spring Family Ski Area" about 40 minutes by bus from JR Kuroiso Station and Nasushiobara Station ◎ Please enjoy the paragliding experience while feeling the refreshing wind of Nasu Highlands ◎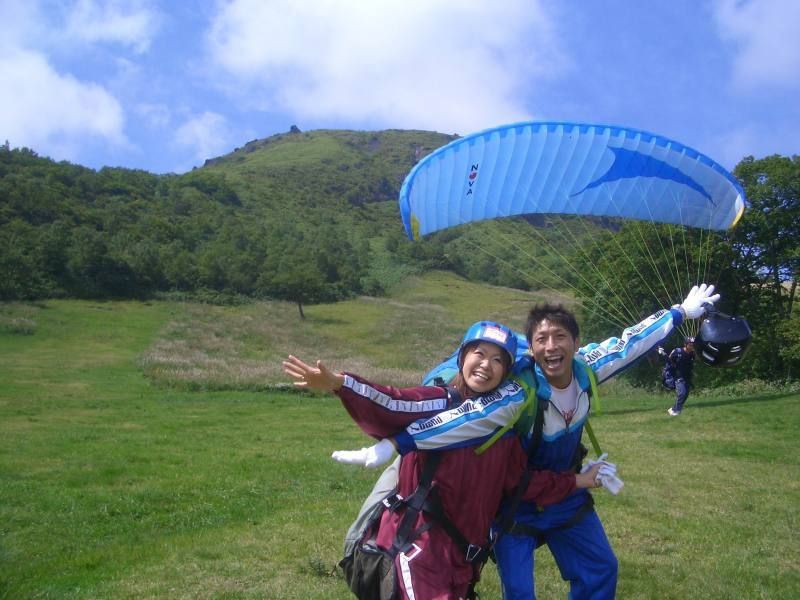 Coco is recommended!
A paraglider experiences with a safe paraglider backed by the history of 30 years of opening can be experienced with reasonable pricing ♪ Recommended paraglider floating experience half-day course recommended for beginners can be booked from 6,100 yen per adult (tax included) ◎ Firstly feel free to experience flight Let's try ♪
STAFF
The satisfaction level of the activity experience depends on the staff who guides the tour! It is not an exaggeration to say ♪ ('θ `) KPS Nasu Heights Paraglider School has a popular staff who enhances the satisfaction degree of Nasu Highlands through paraglider experience is enrolled ◎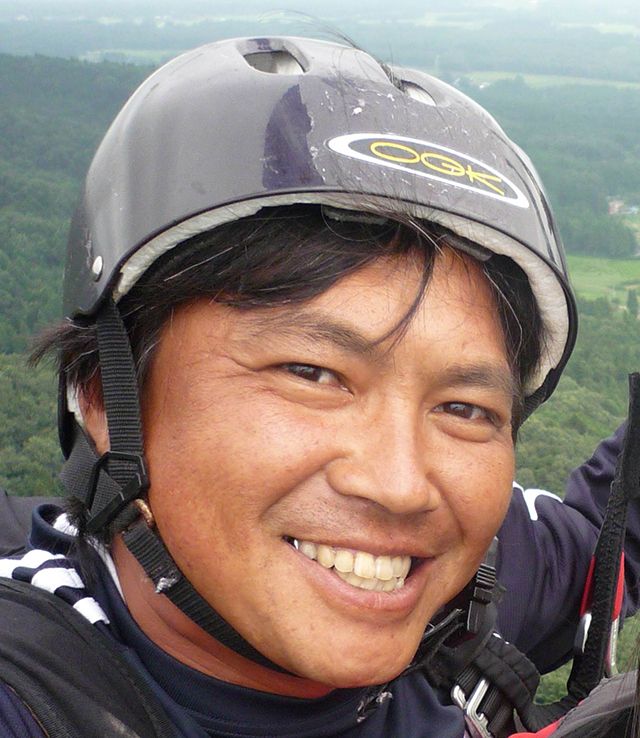 Shinji Miura
KPS Nasu Heights Paraglider School principal Shinji Miura ♪ JPA Performance Instructor, JPA Rescue Parachute Rigger Master, JPA Paraglider Rescue Level 3 Certified Veteran Instructor ◎
PLAN LIST
Popularity No. 1

プランID:120
KPS Nasu Paragliding School
6,100

yen~

​ ​(tax included)
It is a feature of a half-day course that beginners can easily enjoy uneasy people with beginners and the first experience. I will learn the basics of paragliding and challenge the actual flight. ※ Approximate travel time is about 2 hours

プランID:123
KPS Nasu Paragliding School
10, 300

yen~

​ ​(tax included)
If you are interested in a paragliding First experience, also, it is the perfect course for those who want to sport items while traveling. The goal is to fly longer than the half-day experience course. Learn from the basics, and challenge while receiving the support of the instructors.

プランID:126
KPS Nasu Paragliding School
10,500

yen~

​ ​(tax included)
After the reception, they moved to the takeoff. After a brief description, and a tandem flight with an instructor in the paraglider for the two-seater. Although operation of the air is leave it to the instructor, it will run together at the time of take-off and landing (this is important!).
SHOP DATA
When the fly in the sky, you can enjoy year a variety of sensations that do not taste in daily. For example, pounding sense of when to run the slopes, elation of the moment when the foot is lifted, "head pure white sensation" when flying, hot at the time of landing and the feeling .... Please try tasted certainly once!

[Store name]
 KPS Nasu Paragliding School
[location]
Nasu-machi, Nasu-gun, Tochigi Prefecture 325-0301 Yumoto Benten Nasu Onsen Family skiing ground
[Handling Activity]
Paragliding experience
[business hours]
9:00 to 16:00
Mid-April to November late every day offered ※ Irregular
[access]
<Automotive>
Urawa → Tohoku Expressway (about 1 hour and 30 minutes) → Nasu IC
<Train>
Tokyo → Tohoku Shinkansen (about 1 hour and 10 minutes) → nasushiobara station
JR Tohoku Shinkansen Line: Tokyo Station Ueno Station → nasushiobara station
<Other transportation>
Higashino transportation bus: the foot of the station from nasushiobara station or kuroiso station (ropeway) go Benten Onsen get off at riding on the bus.
In addition, the bus is convenient access from the property of the Nasu neighborhood so we ran the main road of Nasu.