Waka zagi fishing experience of Lake Yamanaka! Also for children 's food education! OK by hand! You can eat caught fish immediately!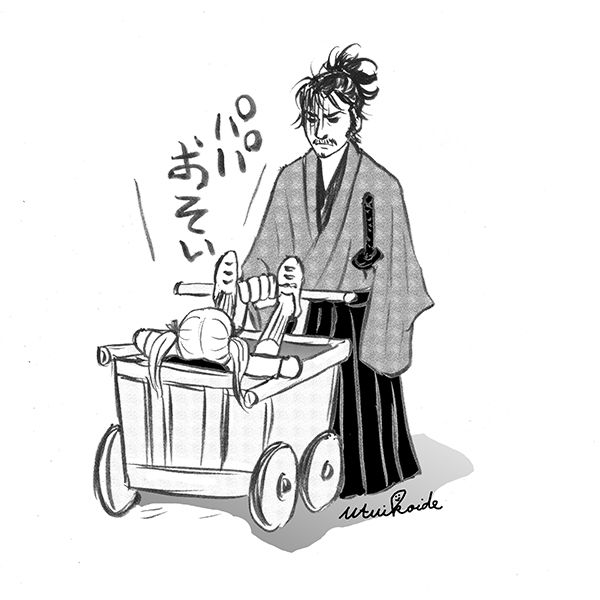 Blogger's Profile Nickname: wonder
Age ThirtiesGender maleProfession self employed
I love to play with my 7-year old daughter! However, it is already a sorrowful excursion, which is already being said as "Daddy awful" already.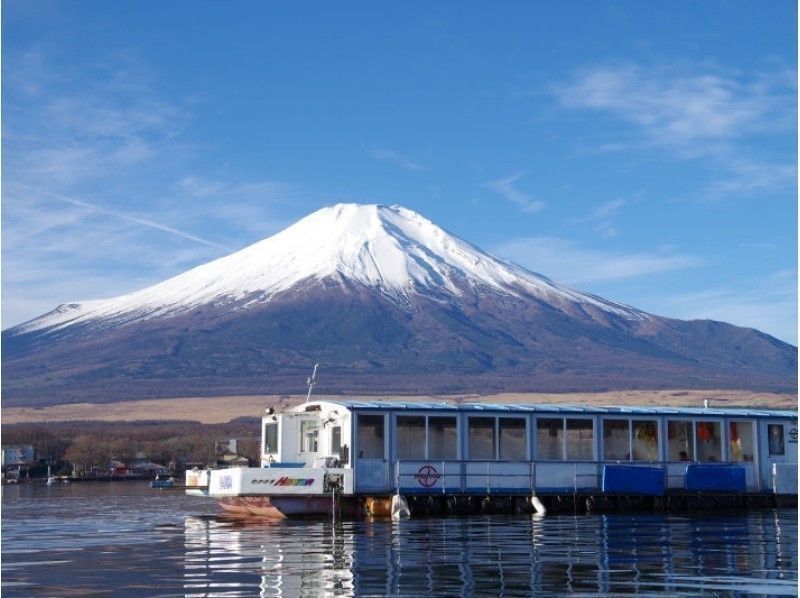 "ACTIVITY JAPANEveryone who watches "my / wonder". Recently, I am suffering from a schoolchild's daughter, food ski kai rai. Although I eat vegetables and meat well, I can not understand fish's ski kai rai.

For example, tuna. Even though I like sashimi, I do not like something that fires. So I hate tuna cans, but I love tuna if it's sandwiched. I like salt-baked shrimp, but I hate shark fly. But I like a pork cutlet. ... I do not feel consistency in taste, it seems easy to be dominated by the mood of the day or the image of "somehow". The point is, it is selfish.

I tried speaking such a story to a friend with a son of small 3 ...

"My child dislikes fish in general, but when I cook and eat the fish caught together at the camp, I am moved & thankful for eating" killing the living things ", so I started to eat fish Then, the unbalanced disappeared completely "! Great. With this hand!

However, I do not have any specs or tools to go camping. Is not there something? There is a special feeling for the child, and fishery leisure that it is easy to feel free to do ... Ha! You can rely on 【Activity Japan】!

This course I discovered by saying that.
"Wakasagi fishing" that you can enjoy at Yamanakako Lake Yamanakaku

プランID:10594
Marin House momo
5,000

yen~

​ ​(tax included)
☆★釣り道具やエサもコミコミ!☆★ 暖房・トイレも完備の快適なドーム船で、手ぶらで気軽にワカサギ釣りを楽しんでみませんか? ワカサギの形をしたドーム船はとてもかわいく、小さなお子様や女性にも大人気です! 釣ったワカサギは提携のほうとう屋にて天ぷらにして食べることもできます! ※ほうとうを1人1品注文が必要です。下記店舗へ事前のご予約が必要となります。 「甲州ほうとう水神(すいじん)」 0555-73-8484 電話受付時間:11時~14時 ファミリーやカップルでぜひお楽しみください。 学生の方や会社・サークルのご旅行にもぜひご利用ください。 ★注意事項★ ドーム船への移動は、基本的に小型モーターボート(約5分)になりますので、天候不良の日などは水しぶきなどあがります。 ※雨天時は、送迎の小型モーターボートに屋根がありませんので、必要な方は、カッパ、傘のご用意をお願いします。 ※7:00コースのスタート時、12:00コースの帰り時のみドーム船で移動します。 ・3歳以下のお子さまは、安全面からお連れ頂いても乗船することができません。
When you go fishing by yourself, it is difficult to prepare rental of the points and tools, but it is easy to participate in this case.

Waka, you can be pretty. Fishing big fish and my daughter is scared ... I guess it will not be, but if I get motivated and miss it, my father's face is rounded down (laugh). If it's a waka-sagi, when attaching a benifosha (a guy who is a naughty guy) on a trick

My daughter "Kya! Dad, Kimono ~! Scary ~~!"
I: "I'm OK, my dad will turn on! Hooras!"

And, it is likely that the impressions of 'Dependable Papa' are likely to leave a strong impression despite its low level (lol). Also, the shape of this dome ship is interesting. It seems that there is no floor to the lake in a penetrating state only for the space that can hang the fishing line so that it can catch while sitting on the seat inside the ship. My child seems to be pleased, but I am excited about it. Fuji is outside the window while imagining "I wonder how many meters there are fish in the water?" While looking at the bottom of the water from the ship. ... It is such a luxurious holiday.
It is easy to catch the first number in the morning in the morning, another boat also attracts mid-hour! ... I suffer from choosing a time zone.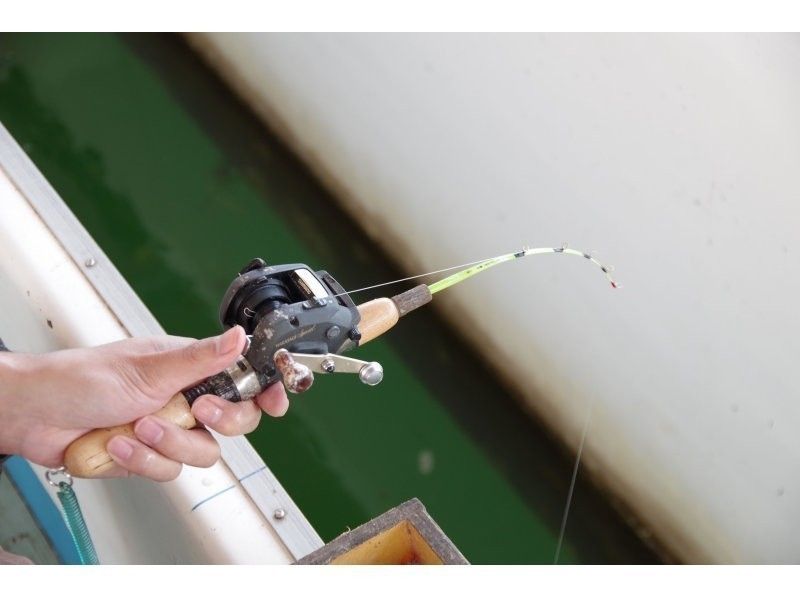 All right! let's go! I decided to go and worry about it is "participation time".

Ship sailing at 7 o'clock is "the time to catch the most," "Recommended". As a shipboard facility, a microwave oven and a hot-water pot are also prepared and can be used for free, so it is attractive to warm up the groceries brought in, cold morning, warm coffee etc ... (alcohols are Lake Yamanakako There is no general bringing in!

No way, if you go on a day trip from Tokyo, the point that you are deceived as being a little late ... "Moving to a dome ship (anchor to a point) is basically a small motor boat." Motorboat is also fun, but if you get on this much fare is high! My, before, there is a memory that I paid a fee of 1,000 yen on a 10-minute boat in a certain lake. Since it seems that every first dome and the returning pass of the last round seems to move with each dome ship instead of a motor boat, it is also difficult to throw away the charm of "round trip twice, which can ride on a motor boat".

Well. Regarding fishing fruit, time of luck. The less the achievement is, the less it is, the less the lesson is given to the daughter, "It is such a hard time to take fish, you must eat carefully." After all, take "boat twice"! Departing Tokyo while worshiping the Asahi, it is a day trip course!

The time to spot fishing can be booked until May. Once you use it on a day-trip ride, if you like it, you can consider a charter with your friends for the next night. When I confirmed the information on the publisher, there seems to be a large boat with a capacity of 100 with the capacity to use the party from a boat with a capacity of 12 people. It seems that wakeboards etc are popular in the summer. As a preview of summer leisure, it is a sightseeing spot that I want to hold down.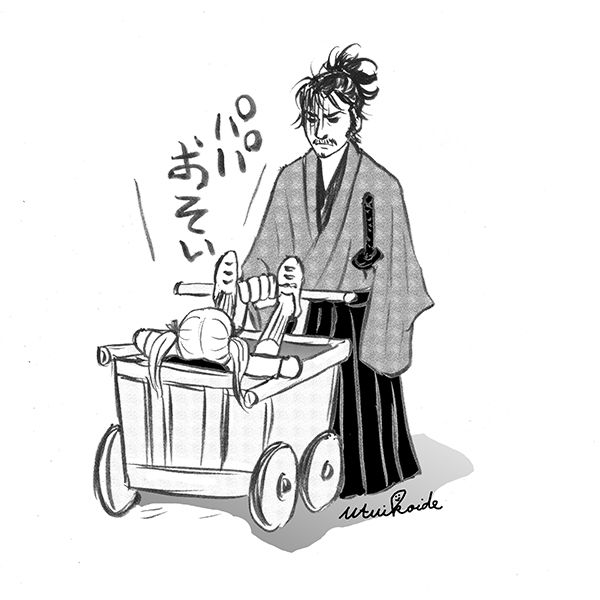 Blogger's Profile Nickname: wonder
Age ThirtiesGender maleProfession self employed
I love to play with my 7-year old daughter! However, it is already a sorrowful excursion, which is already being said as "Daddy awful" already.
---
The plan introduced in this article

プランID:10594
Marin House momo
5,000

yen~

​ ​(tax included)
☆★釣り道具やエサもコミコミ!☆★ 暖房・トイレも完備の快適なドーム船で、手ぶらで気軽にワカサギ釣りを楽しんでみませんか? ワカサギの形をしたドーム船はとてもかわいく、小さなお子様や女性にも大人気です! 釣ったワカサギは提携のほうとう屋にて天ぷらにして食べることもできます! ※ほうとうを1人1品注文が必要です。下記店舗へ事前のご予約が必要となります。 「甲州ほうとう水神(すいじん)」 0555-73-8484 電話受付時間:11時~14時 ファミリーやカップルでぜひお楽しみください。 学生の方や会社・サークルのご旅行にもぜひご利用ください。 ★注意事項★ ドーム船への移動は、基本的に小型モーターボート(約5分)になりますので、天候不良の日などは水しぶきなどあがります。 ※雨天時は、送迎の小型モーターボートに屋根がありませんので、必要な方は、カッパ、傘のご用意をお願いします。 ※7:00コースのスタート時、12:00コースの帰り時のみドーム船で移動します。 ・3歳以下のお子さまは、安全面からお連れ頂いても乗船することができません。
Included in priceRental rod, food, shipping fee, consumption tax included
Available ageAge 4 ~
ScheduleSeptember 1, 2006 to May 31, 2008
VenueYamanakako Marine House momo Yamanashi Prefecture Minamitsuru-gun Yamanakako Village Yamanaka 212-5
Recommended for those who are viewing this article