[Tokyo Toyocho] for the first time in the direction! C card get online training courses (e-learning)
プランID:08573 提供:M's Diving Adventure (M's DIVING ADVENTURE)
53,784yen~​ ​(tax included)
大人・小人1人様あたりの料金
プランID :

08573
Tokyo / 23 wards
Diving license acquisition
スタート時間

Participating age

10 才~

Time required

4 days or more

ScheduleRegularly
Assemble point Look in GoogleMap
Description​ ​
This course is ideal for those who schedule of coming to a store can not be taken. This course can start from to end the Department of training of using the Internet.
Easily from e-learning button of our HP you can sign up!
The training content there is a self-confidence!
It has been held up to instructor training course
The world's largest diving educational institutions, has been approved as a five-star ID center of PADI, the issuance of C card, is excellent shops that can instructor development course.
You can practice firmly skill to be able to have the confidence!
We have to cherish the skills practice in the pool so as to not end a course while holding a anxiety to skills!
In order to acquire the necessary skills to enjoy the sea as divers, instead of "how a short period of time or be Owarase the training", "whether it is possible to wear how firmly skill?" Schedule and number of people to examine the ratio carefully it hits the guidance.
Challenge to independent diving plans in the buddy with each other!
Under the supervision of instructors, to the extent that the instructor was presented, along the diving plan that was decided in conjunction with the buddy using the "PADI dive planning slate" will conduct the diving. As a result, plans to dive in their own, can become a certified diver with a confidence that can be carried out, also it helps a lot on the go and enjoy the world of sea thereafter as a diver.
---
Attractions of the plan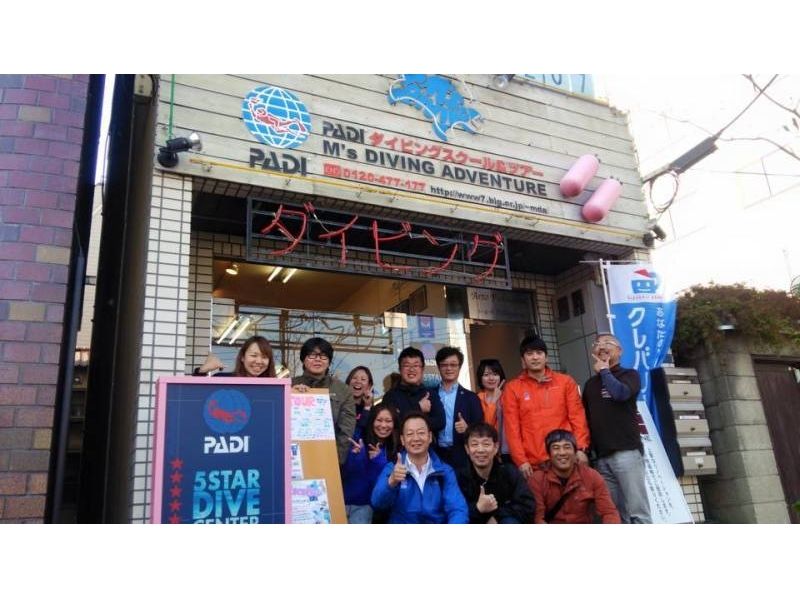 Customers make it easy to consult anything, veteran from young, female instructors also have been enrolled!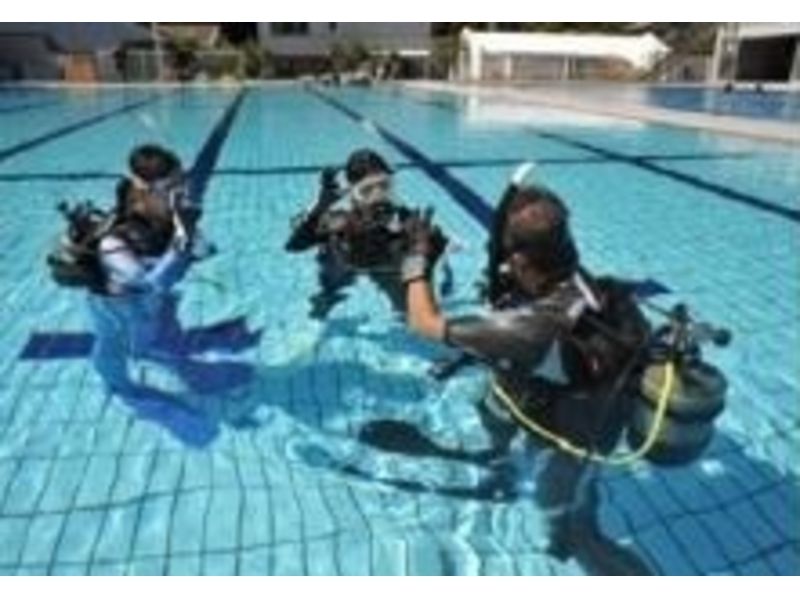 You can start from the pool training immediately after your visit.
---
Information
Minimum number of people
1 人
Number of people who can book
1人〜
Schedule
Regularly
Assemble time
So we start from the e-learning courses, the first of the set time is not Thank in particular.
A set of practical training is, Let's decide and schedule at the time of your visit after the e-learning course
Assemble point
e-learning courses are available at your home (web environment).
After the course, during the visit, please come to the M's diving adventure.
Reservation deadline
10 days before
---
Regarding advance preparation
| | |
| --- | --- |
| About clothings and must-bring items | Swimsuit, towel, sunscreen, etc. |
| About rental items | Mask, snorkel, fins, wet or dry suit, BCD, regulator set, boots, gloves |
---
Facility information
Changing room
toilet
shower
Hot spring
Locker
Hairdryer
Parking Lot
コンビニ
スーパー
---
Access and map
所在地
Koto-ku, Tokyo Shenzhen 1-4-8 Alto Shenzhen 1F
How to reach by train
Tokyo Metro Tozai Line, Toei Oedo Line / Monzennakacho # 6 4-minute walk from Exit
---
time schedule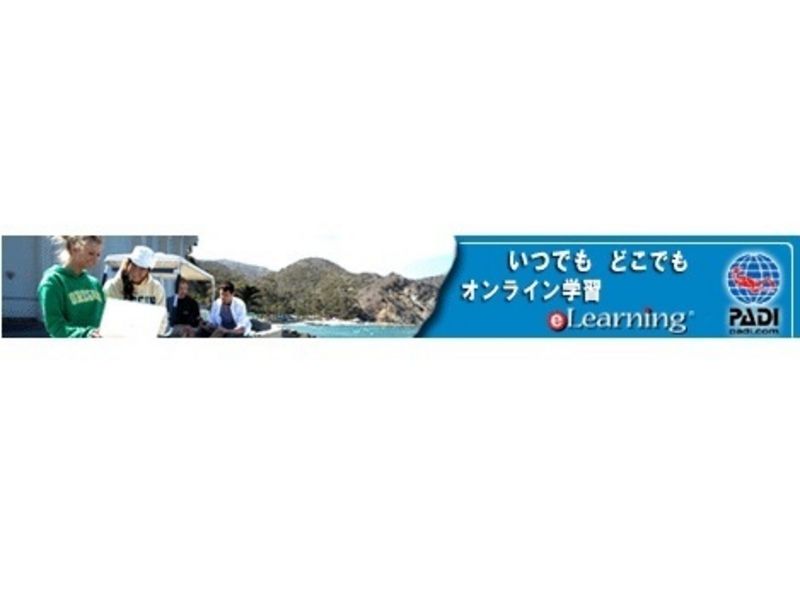 ・ご予約後、eラーニングのURLをお渡しいたします! ・PCで勉強 → インターネット上で学習を進めていただきます。 ・簡単なチェック → 学習した内容を簡単なクイズ形式で確認していきます。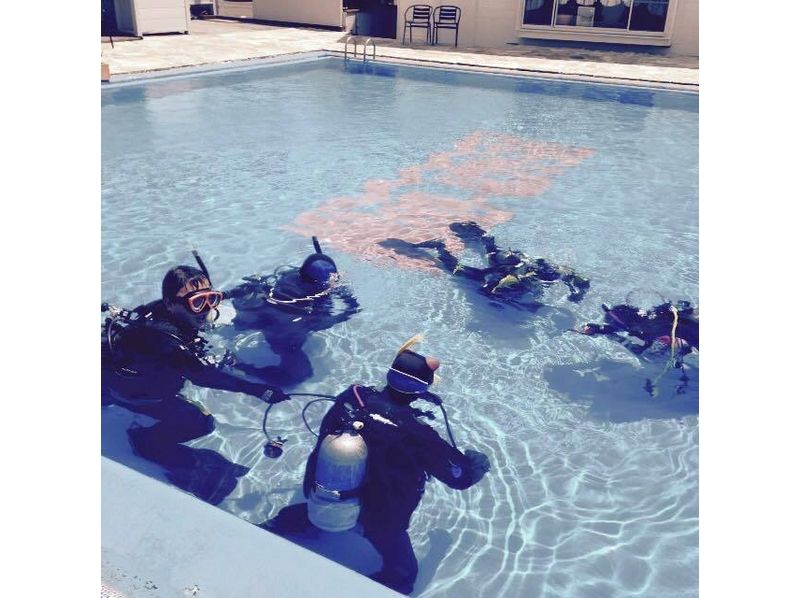 We will continue to practice carefully the basic skills in the pool.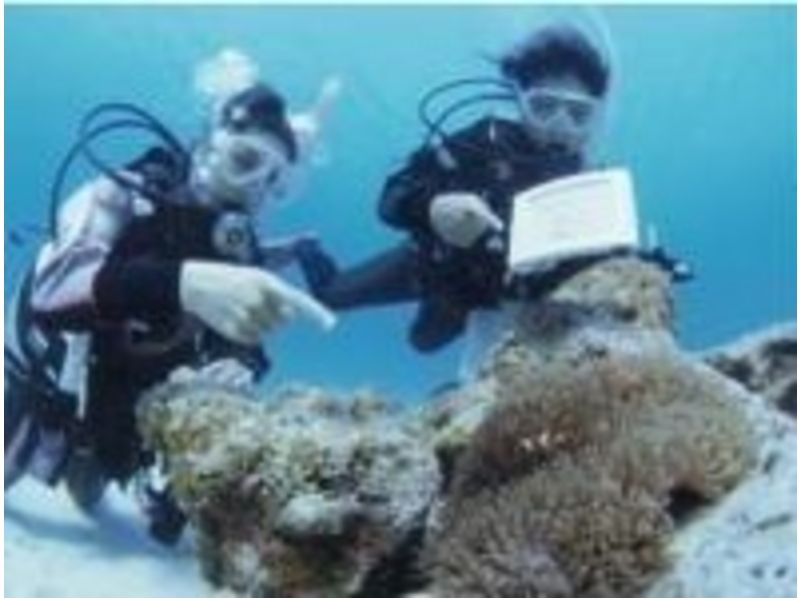 ・プールで練習したスキルを実際に海で対応していく練習をしていきます。 ★終了後、申請書をご記入いただきCカード取得★
---
Price list
Basic charge
| | |
| --- | --- |
| Adult and children / person 53,784yen | from 10 years old. |
※Prices including all taxes.
※上記は基本料金になります。
※日程によって料金が異なる場合がございますので、日程を選択した後に表示される料金表をご覧ください。
---
---
お支払い・キャンセルに関して
| | |
| --- | --- |
| About payment | Please pay at the reception. |
| Payment method | The payment method specified by the operator. |
| About cancellation fee | Free up to 15 days before, 30% of the course fee up to 7 days before from the previous 14 days, 40 percent from the previous six days up to 2 days before, the day before 50%, 100% in the case of the day and non-contact non-participation |
| 開催中止に関して | |
---
Other
Matters require attention
· E-learning course fee ($ 150) Please bear separately.
- 45 years of age or older who is also the case that if you provide a medical certificate before beginning the training.
- Minors must have parental consent.
Other notices
In PADI, ask the medical history before participating courses, whereby you might seek the physician's discretion.
If you are concerned about, please contact us first to the PADI shop.
In general, it is better to avoid If you have a circulatory system diseases such as angina or myocardial infarction.
Often those who have attacks of asthma, even those of anemia and high blood pressure, please consult your PADI shop and your doctor.
みんなの体験談
There are no reviews yet
53,784円~(税込)
大人・小人 1 人様 あたりの料金
Included in price
Department, pool, ocean training fee and teaching materials and facilities usage fees, transportation costs, rental equipment · C card application fee
このプランを予約すると 498 pt 貯まります!
| | |
| --- | --- |
| | スタート時間 |
| | Participating age10 才~ |
| | Time required 4 days or more |
| | ScheduleRegularly |
| | Assemble point Look in GoogleMap |