[Kamakura, Zushi] feel free to join! Fly board beginner experience course!
プランID:07224 提供:JSP Kamakura
5,000円~​ ​(tax included)
20分1人あたりの料金
プランID :

07224

提供:
Kanagawa / Shonan Kamakura
Fly board (fly in the sky with hydraulic pressure)
Empty-handed OK
1 person participation Allowed
Rain departs Allowed
Starting time

10:00

11:00

12:00

13:00

14:00

15:00

Participating age

12 才~

Time required

Within one hour

ScheduleRegularly
Assemble point Look in GoogleMap
Description​ ​
Now, you can very popular fly board in Kamakura of the sea!
It is a school of novice experience course of about 20 minutes.
If you wanted to do once the fly board, it is recommended for those who are interested!
Please by all means try to challenge
Safe and secure ♪
Fly board might be some people that seems to be difficult in appearance, but you can stand safely for the first time, even. In Misao slave of veteran instructors, you can have experience fly board with confidence. Veteran instructor of jet-winning 25-year we wait is.
Empty-handed in OK!
Beach does not have what you need in addition to the degree of your preparation you can. Yes you have all the necessary things. Please bring all means if it tool of your favorite course.
---
Information
| | |
| --- | --- |
| Minimum number of people | 1 人 |
| Number of people who can book | 1人〜2人 |
| Schedule | Regularly |
| Assemble time | 30 minutes before your reservation time |
| Assemble point | JSP Kamakura |
| Reservation deadline | 3 days before |
---
Regarding advance preparation
About clothings and must-bring items
Swimsuit, towel, beach sandals, camera (there is also a rental at 1000 yen.) Waterproof only, glasses can not be used.
About rental items
Wet suit 1,000 yen
Waterproof digital camera 1,000 yen
---
Facility information
Changing room
toilet
shower
Hot spring
Locker
Hairdryer
Parking Lot
コンビニ
スーパー
---
Access and map
所在地
Kamakura, Kanagawa Prefecture Zaimokuza 6-16-43
How to reach by car
20 minutes from the Yokohama Yokosuka road Asahina Inter
How to reach by train
JR Kamakura Station → Keikyu bus "kotsubo via Shin Zushi Train Station" Komyoji get off
---
Price list
Basic charge
| | |
| --- | --- |
| 20 minutes / person 5,000yen | Over 12-year-old - |
オプション料金
| | |
| --- | --- |
| Wet suit / person 1,000yen | OK, even the day |
※Prices including all taxes.
※上記は基本料金になります。
※日程によって料金が異なる場合がございますので、日程を選択した後に表示される料金表をご覧ください。
---
---
お支払い・キャンセルに関して
About payment
Please pay at the day of cash.
Payment method
The payment method specified by the operator.
About cancellation fee
Cancellation fee. I do not accept.
If it is canceled, please contact us by phone as soon as possible.
Cancellation by operators.
There is the case that the tour is not held by the day of the weather and the like.
If you have a pre-stop, we will contact you from here.
※ There is also a case to be canceled on the day. Please note.
---
Other
Matters require attention
<Flight condition> 12 years of age or older, weighing more than 40 km
<No-fly conditions> heart disease, injury or poor physical condition, taking drugs, exposure of drinking and drunkenness band, tattoos and tattoo
Other notices
Please make your reservation in advance because it is a full appointment ※.
※ done in order in the fly board one even signing up for more than one person.
みんなの体験談
レクチャーから海に!
何回かでこつをつかみ飛べました❗
またチャレンジしたいです
。
参加日: 2016 年 11 月
Fly board (fly in the sky with hydraulic pressure)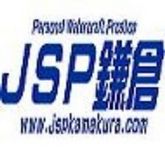 事業者からの返信コメント
この度はご参加ありがとうございました。是非またチャレンジしてください。.
分かりやすい説明で、あっという間に乗れるようになりました!ウエットスーツもキレイでシャワーもシャンプーなど用意されてありタオルがあれば大丈夫です。
また、行きまーす!
参加日: 2016 年 10 月
Fly board (fly in the sky with hydraulic pressure)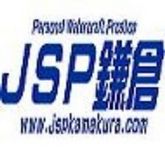 事業者からの返信コメント
この度はご参加いただきありがとうございました。是非また遊びに来てください。.
たっぷり楽しむことができました!
スタッフの方も良い人たちばかりでとても良かったです。
参加日: 2016 年 07 月
Fly board (fly in the sky with hydraulic pressure)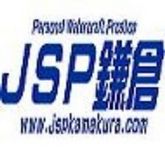 事業者からの返信コメント
レビューありがとうございます。是非また遊びに来てください。.
早めに着いてしまったのに、嫌なかおひとつせず皆さん対応してくださりました。
ありがとうございました!

スタッフの方の教え方もうまくて、優しくて、すごく長い時間アクティビティが出来た気持ちです!
鎌倉に住みたくなりました。

ありがとうございました!!
参加日: 2015 年 09 月
Fly board (fly in the sky with hydraulic pressure)
5,000円~​ ​(tax included)
20分 1 人 あたりの料金
Included in price
体験料 フライボード器材一式 ライフジャケット ヘルメット 施設利用料 傷害保険 消費税
| | |
| --- | --- |
| | Starting time 10:00 11:00 12:00 13:00 14:00 15:00 |
| | Participating age12 才~ |
| | Time required Within one hour |
| | ScheduleRegularly |
| | Assemble point Look in GoogleMap |