Plan ID: 05932 Provided by:​ ​​ ​Miura sea of ​​school (Divenavi Scuba Academy)
【Kanagawa · Miura · get a diving license in only one day ♪】 New hobby campaign campaign to start this year ♪
(2 story stories)
9,800Yen ~ (tax included)
Fee per adult
Plan ID:

05932
Kanagawa / Yokosuka Zushi-Hayama Miura
Diving license acquisition
Empty-handed OK
Transfer Yes
1 person participation Allowed
Rain departs Allowed
Children can join
Active refreshing
Nature fullness relaxing school
Families enjoying family




Starting time

09:00

Participating age

Age 10 ~

Time required

On the day more than 6 hours

ScheduleRegularly
Assemble point Look in GoogleMap
During the first diving tension and throbbing
It was truly saved by the brightness and kindness of the staff who took charge and it was supposed to be an experience, but it was so much fun to wish for further qualifications after obtaining the C card! A
The restaurant of lunch was also delicious
I thought that I thought that I would definitely want to see a different world as I experienced it here! A
Description​ ​
Traditional diving courses are expensive and require days for a minimum of 3 days, and the threshold has been high in order to start diving as a hobby!
That should be that.
Traditional diving course is that you can diving without professional supervisor after obtaining C card (certification card).
But there are only a handful of divers who are actually doing diving without a professional supervisor.

Therefore, at Ocean Academy, we first offered a program aiming to be able to enjoy diving safely together with a professional.
With a realistic, reasonable program, in just one day! And the price also remarkably price down from the diver course up to now!

Of course, the instructor who is in charge of the diving course is a professional with experience of instructors in Japan and overseas ♪

After acquiring the C card, you can enjoy diving at Ocean Academy sister shop in Japan, overseas, including Guam, Hawaii, Okinawa, including Miura Sea school.

Get a cacad and a C card, start a new hobby ♪

The regular price 14,800 yen is the spring campaign price 9,800 yen! It is!
How to start a whole new diving!
In short-term concentration, master the diving knowledge and skills that you really need!
You can get a diving license in only one day with an effective program!
All you need is a day!
So cheap!
Only one day is necessary to enjoy diving!
So cheap!
Of course, all necessary diving equipment to learn and enjoy diving is rented OK!
Division of trust and achievements Teachers group Ocean Academy
Japan's diving trip It is safe because it is a diving guidance organization directly managed by ES Co., Ltd. boasting the top market share in Japan!
You can also enjoy diving at overseas sister stores such as Okinawa, Hawaii, Guam etc. as well as the sea of ​​Miura.
Attractions of the plan

Training landscape There is no impossible cramming, lecture ♪ happy all day

Training landscape Of course you can take a camera OK!

Training landscape If you can practice well in the pool sea is fun ♪

Training landscape Before going to the beach firmly practicing with a diving exclusive pool
Information
| | |
| --- | --- |
| Minimum number of people | 1 person |
| Number of people who can book | 1 person~ |
| Schedule | Regularly |
| Start time | Please gather at 15 minutes before the meeting time. |
| Assemble point | Miura sea of ​​school |
| Reservation deadline | 2 days before |
Advance preparation
Clothings and must-bring items
Please come in regular clothes.

Please bring only swimwear and towels during the summer.

Please bring towels, socks, top and bottom of sweats in winter.
About rental items
Rental equipment cost:
Summer: 3,000 yen
Winter season: 5,000 yen
Facility information
Changing room
toilet
shower
Hot spring
Locker
Hairdryer
Parking Lot
convenience store
&Supermarket
Access and map
Location
Kanagawa Prefecture Miura Misakimachimoroiso 1621
How to reach by car
Miura running through 25 minutes from the road forest IC
Yes Valet Parking
By train
15 minutes by taxi from Tokyu Misakiguchi Station
(Customers of Marin menu bookings There is free shuttle bus)
---
Price
Basic charge
Adult /person 9,800yen
from 10 years old.
* In winter, preparing dry suits for children may be difficult, so please contact the school in Miura Sea in advance.
※The price includes tax.
※The price is basic fee.
※Prices may vary depending on the schedule. Please check the price list displayed after selecting the schedule.
Included in price
Instructor fee, tank, weight fee, facility use fee, application fee, advance internet learning fee
Those not included in the price
Rental equipment cost:
Summer: 3,000 yen
Winter season: 5,000 yen
---
About payment / cancellation
About payment
Please pay at the day of cash. Card use is also possible.
Payment method
Pre-card payment, the ways assigned by operators
Indication on Specified Commercial Transactions Law
Indication on Specified Commercial Transactions Law
About cancellation fee
When change or cancellation, please contact us by phone.
If it is canceled,
The day before: 50% of the experience fee
On the day: 100% of the experience fee
Cancellation by operators.
On the day in such weather might it be discontinued come from local.
Please note that you can not respond to compensation, such as travel expenses.
Others
Matters require attention
The required schedule is standard.
Please understand beforehand that there is a schedule that does not end within the required schedule because there are individual differences depending on the customer in progress.
I will attach a medical history diagnosis in advance.
If there is a corresponding item, a doctor's signature is required for the special form.
Everyone's experiences
During the first diving tension and throbbing
It was truly saved by the brightness and kindness of the staff who took charge and it was supposed to be an experience, but it was so much fun to wish for further qualifications after obtaining the C card! A
The restaurant of lunch was also delicious
I thought that I thought that I would definitely want to see a different world as I experienced it here! A
Joined date: August 2017
Diving (beginners OK)
Diving license acquisition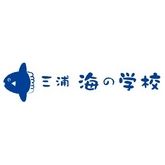 Reply comments from operators
Thank you very much for using this time.
It was good that you enjoyed the first diving so much.
Please get back to the next C card.
We'll be waiting for your visit sincerely. .
Thank you for a fulfilling day.
I am thankful for teaching carefully one-on-one.
It was a short time of the day, but first I learned at the pool, and I could dive two at sea and it was a very fruitful content.
He taught various creatures of the sea during the dive and was surprisingly surprised that there are many fish in the sea of ​​Miura than expected.
Joined date: August 2017
Diving (beginners OK)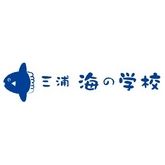 Reply comments from operators
Thank you very much for using this time.
It was nice to have enjoyed the sea of ​​Miura with a lot of fish surprisingly.
Please come and visit again. .
9,800円~(税込)
Fee per adult
(2 story stories)
Included in price
Instructor fee, tank, weight fee, facility use fee, application fee, advance internet learning fee
When you book this plan 90 pt I will save it!
| | |
| --- | --- |
| | Starting time 09:00 |
| | Participating ageAge 10 ~ |
| | Time required On the day more than 6 hours |
| | ScheduleRegularly |
| | Assemble point Look in GoogleMap |