Activities Japan limited discount
[Saitama Nagatoro] Arakawa rafting (half day course)
プランID:00357 提供:Nature Navigator Nagatoro base
7,000yen~​ ​(tax included)
6,500yen~Reduced rate
大人1人あたりの料金
プランID :

00357
Saitama / Chichibu, Nagatoro
Rafting
Transfer Yes
Empty-handed OK
Rain departs Allowed
子供参加可
アクティブ爽快
自然満喫リラックス派
ファミリーで楽しむ派
Starting time

09:00

13:00

Participating age

6 才~

Time required

3-4 hours

ScheduleMid-April to November late
Assemble point Look in GoogleMap
Description​ ​
Nature of Navigator rafting tour is set location day spa, Chichibu Kawabata Onsen 梵 hot water. We put in a set location of the hot spring immediately after the rafting tour ends.
I will enter the hot spring immediately after the rafting tour ends! Hot spring bathing tickets included!
You can change of clothes and bathing in the hot water of the set location Chichibu Kawabata Onsen 梵 after the tour. Attractions is also recommended for those who a day from the Tokyo area in enhancement.
---
Attractions of the plan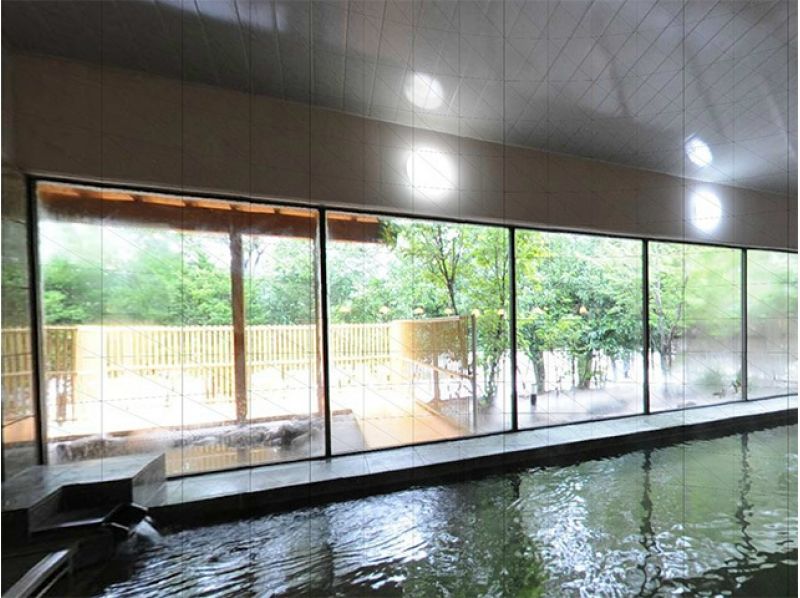 Hot water of 梵 It is very pleasant hot springs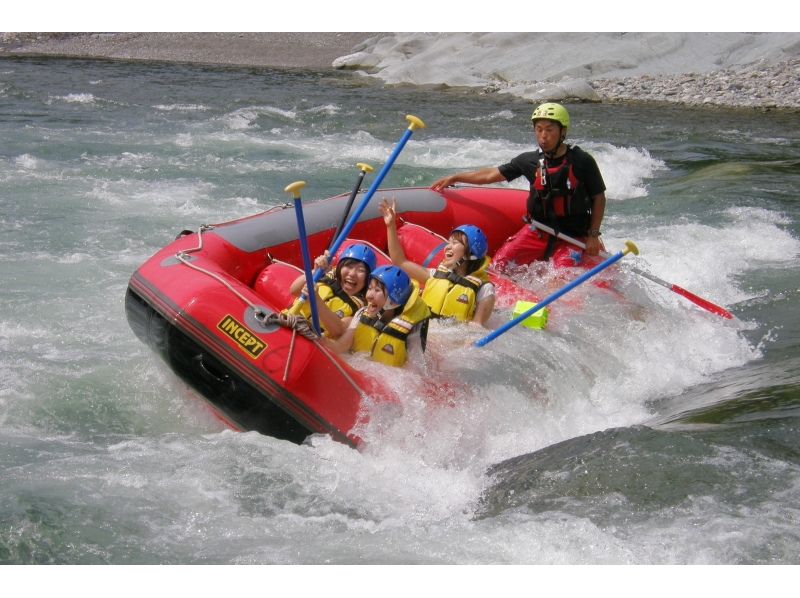 Surfing Play
---
Information
Minimum number of people
1 人
Number of people who can book
1人〜
Schedule
Mid-April to November late
Assemble time
The morning of the tour 8:45
Afternoon tour 12:45
Assemble point
Hot water of Chichibu Kawabata Onsen 梵
※ 8 minutes by car from Chichibu Minano Station. Free parking available.
※ Because when traveling by train will be pick-up free of charge, please contact us at the time of booking.
Reservation deadline
Before 2 days
---
Regarding advance preparation
About clothings and must-bring items
Swimwear and wet a good T-shirt shorts even such as towels, bathing equipment
Shoes (Aqua shoes, heels and good exercise shoes even sandals wet can be firmly fixed) ※ pay rental of 1 pair of 200 yen
Of-glasses person glasses band (with free rental)
- The direction of the contact swim goggles (there is only free rental There number ※)
About rental items
Rental shoes (surcharge 1 pair 200 yen), Glasses band (free), swim goggles (there is only free number ※)
---
Facility information
Changing room
toilet
shower
Hot spring
Locker
Hairdryer
Parking Lot
コンビニ
スーパー
---
Access and map
所在地
Hot water of Chichibu Kawabata Onsen 梵
How to reach by car
About 30 minutes from Hanazono Interchange of Kanegoshi Expressway, please park in Bosutanso free parking lot.
How to reach by train
Free pick up service from Chino Railway Noino Station.
(Please fill in the remarks column at the time when you hope your reservation.)
---
time schedule
09:00
着替え・説明開始
Within the facility when you hear a change of clothes beside the description in the public bath dressing room of, let's change of clothes bathing suit, shorts, T-shirt! In spring and autumn there are also ready for a wet suit.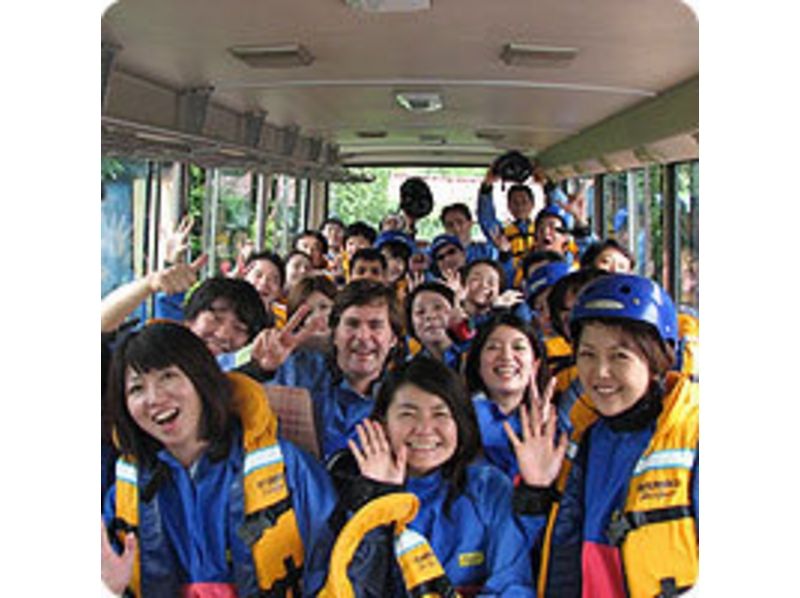 09:30
スタートポイントへ移動
Starting for at Nature Navigator private vehicle to the start point When you receive all the equipment finished the change of clothes!
Please listen to the description of the process after this in the car. LOL (?) Excitement in the talk.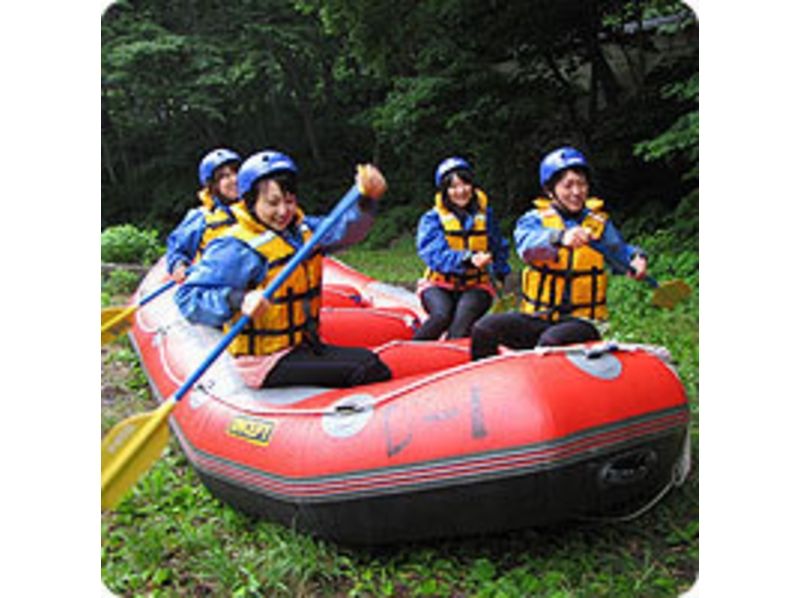 09:45
安全に関する説明・漕ぎ方の練習
Attached to properly acquire the equipment at the start point, the practice of each boat to divided by rowing the way when I listen to firm the description of safety.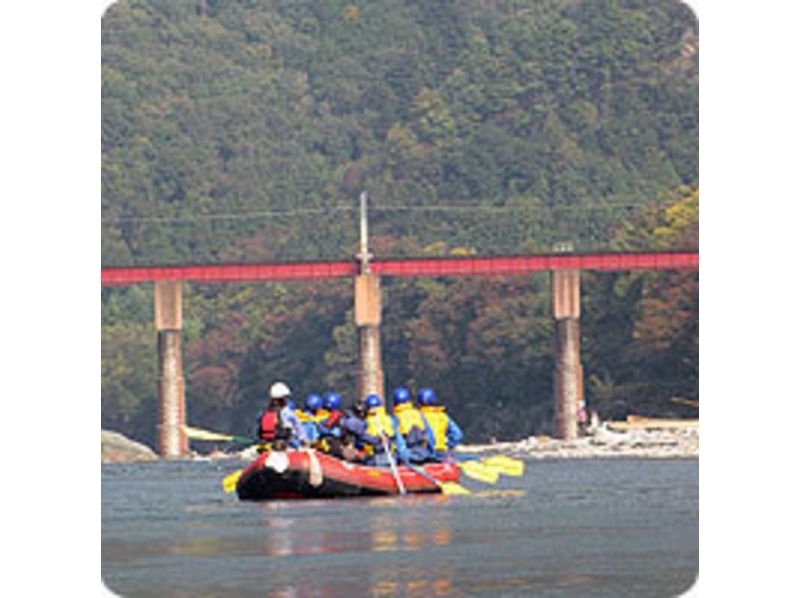 10:00
出発
After the commemorative photograph at all, Embark! The middle, because the photographer appears check required! Smile and Looking At Camera Do not forget!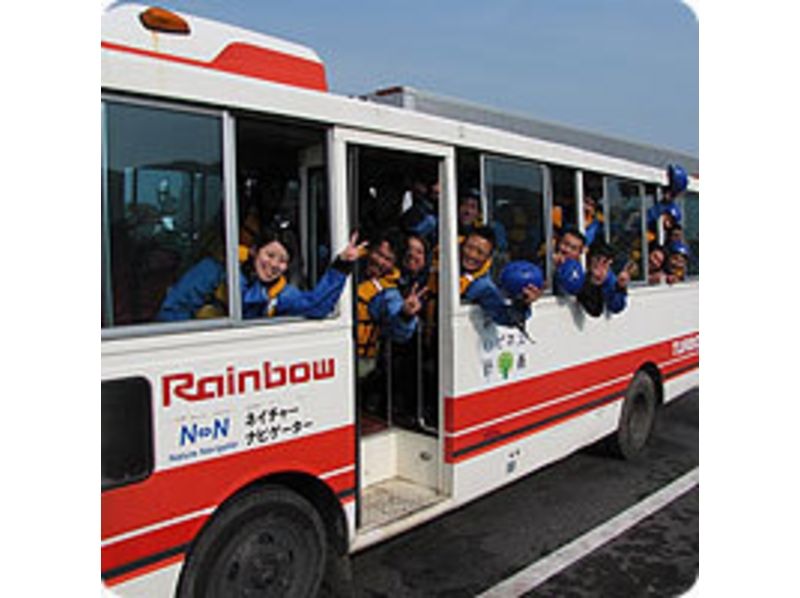 11:20
ゴールポイントに到着、集合場所へ戻ります
Plenty of goal point arrival enjoy the rafting! In Nature Navigator private bus to return to the set location.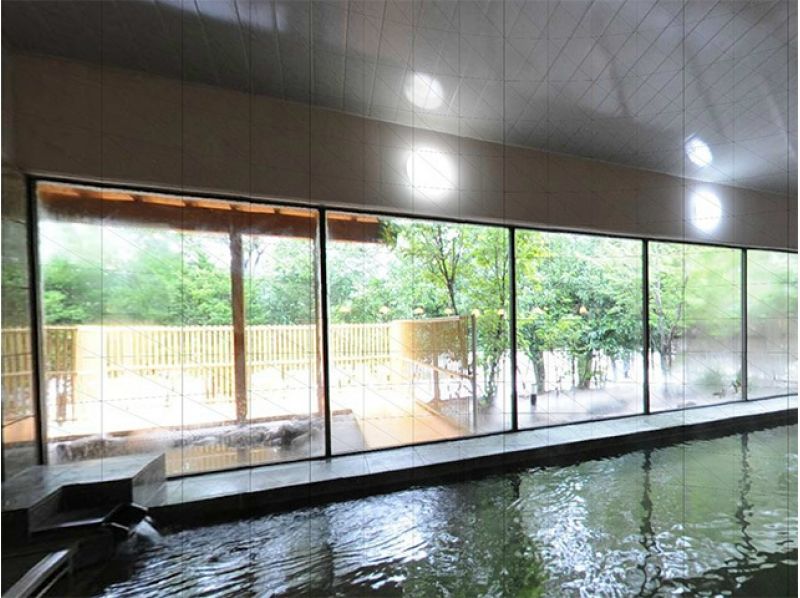 12:30
解散
Freedom dissolution Once Attama' in the hot spring of the meeting place. Way back in safe driving!
---
Price list
Basic charge
| | |
| --- | --- |
| Adult / person 7,000yen 6,500yen | 6-year-old - |
※Prices including all taxes.
※上記は基本料金になります。
※日程によって料金が異なる場合がございますので、日程を選択した後に表示される料金表をご覧ください。
---
---
お支払い・キャンセルに関して
About payment
Please bring as no payment as much as possible your fishing day cash
Prior to a convenience store payment https://www.0553.jp/nnraft.com/cvent.php
Pre-payment by credit card to https://www.0553.jp/nnraft.com/ccrent.php
Bank transfer Gunma Bank water branch normal account 0292270 Yu) Nature Navigator
Payment method
Pre-card payment, the ways assigned by operators
About cancellation fee
Gen'in of cancellation or number of people due to the convenience of our customers, we will charge a cancellation fee of following. (Including the case of delay in such as traffic congestion.)
<Telephone or online booking of the cancellation fee>
10-7 days before ..... 10%
6-3 days before ..... 30%
2 to the day before ..... 50%
On the day ..... 100%
Cancellation or Gen'in, when behind in the set time, until 0278-72-5923
Cancellation by operators.
Is basically a rain-snow or shine, but if it is determined that the danger by our service provision to abort. After discontinuation decision, but I will let you know as soon as possible from here, please understand that it may be just before the sudden change of weather. At that time, when are you pay a tour fee in advance whether I am transferred to another day full refund. Since we can not do the payment of transportation expenses of up to local, please understand.
---
Other
| | |
| --- | --- |
| Matters require attention | People who have the day drinking, towards the hangover, you can not participate in those who are pregnant. Clearly drunk participation of people are will be refused because of the risk of life. In that case you will be charged a cancellation fee. |
みんなの体験談
小学生3年生の娘も、最初はビビっていましたが、途中から激流を楽しみに!
すごく楽しかったといっていました。 ありがとうございました。
初めてですが、丁寧にガイドしていただきましたので、十分楽しめました。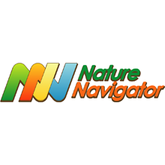 事業者からの返信コメント
レビューの投稿ありがとうございます!また遊びにいらしてください。.
カップル
ファミリー
友人と
ひとりで
ストレス解消
初挑戦
予想を裏切る楽しさで大満足でした!!初心者だったので、体力やテクニック的についていけるか不安でしたが、激しく漕ぎ続けるような事はなく、風景や会話を楽しむ余裕もありました。また今年も行きたいなー!!
7,000円~(税込)
Reduced rate6,500yen~​ ​(tax included)
大人 1 人 あたりの料金
Included in price
ガイド料・基本装備代・入浴・保険 すべて税込
| | |
| --- | --- |
| | Starting time 09:00 13:00 |
| | Participating age6 才~ |
| | Time required 3-4 hours |
| | ScheduleMid-April to November late |
| | Assemble point Look in GoogleMap |