【Okinawa · Southern part】 authentic ♪ Stucco creator making experience! Takeaway on the day ♪
【Okinawa · Southern part】 authentic ♪ Stucco creator making experience! Takeaway on the day ♪
Plan ID:

19045

Provided by:​ ​​ ​Excitement! Nagura Neco Tourism
3,000Yen ~ (tax included)
Fee per participant
(5件の体験談)
Charter Allowed
Operation available - rain or shine
Children can join
Nature fullness relaxing school
Families enjoying family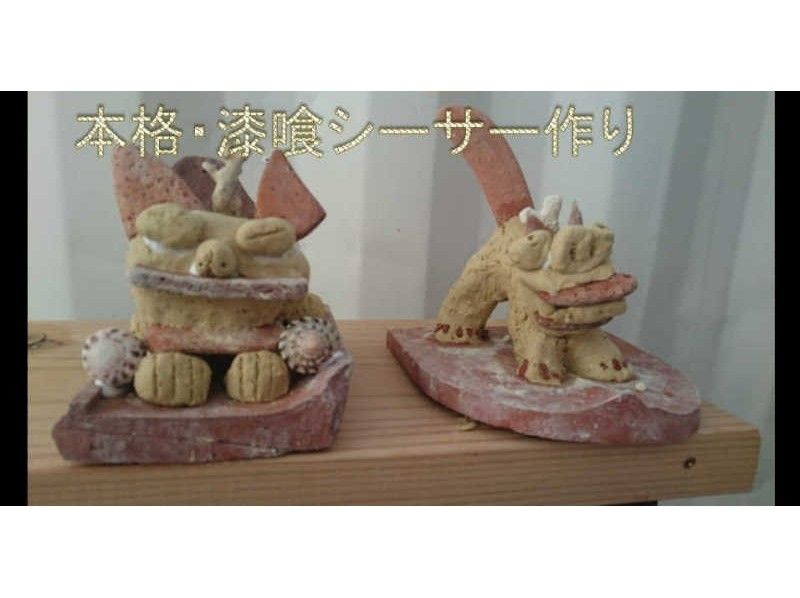 Click on your Preferred Date
Please click on the date of your choice from the calendar.
Starting time

10:00

13:00

Participating age

Age 6~

Time required

1-2 hours

ScheduleRegularly
Assemble point Watch on GoogleMap
Description of plan
Girls trip, this plan popular with families ♪
Let's make plaster seasa with the power spot of the nature surrounded by the sea and the forest.

I will make a form of intriguing while placing the parts of the tile roof and the coral on the plaster dumplings.
Let's perfect your original sea sharp! !

Also, ♪ I'm glad that Shisa that I created can be taken home on the day ♪
Please spend a relaxing time watching the ocean.
Nanjo City Chinen Sefa Utaki, Kudaka near the superb view cafe
The hotel is is exciting experience, please spend a special time.
Attractions of the plan

I will explain how to make it ◎

Let's make a form of intention ♪

Have fun making everyone!
Information
Minimum number of people
2 people
Number of people who can book
2 people~
Schedule
Regularly
Start time
①10: 00
②13: 00

※ Duration: about 1 hour to 2 hours
Assemble point
Nagura Neco Tourism Experience Studio
Reservation deadline
Before 2 days
Advance preparation
| | |
| --- | --- |
| Clothings and must-bring items | Dress that may be dirty |
| About rental items | No special requirements. |
Facility information
Changing room
Restroom
shower
Hot spring
Locker
Hairdryer
Parking Lot
convenience store/
supermarket
Access and map
Location
Okinawa Prefecture Nanjo Chinen Kushuken 405-1
How to reach by car
About 50 minutes from Naha Airport
Tomigusuku from east road "Haebaru south IC", is a fast route to proceed to the prefectural road 86 number ~ National Route 331 issue.
Others
Customers arriving by shuttle bus of cancer throughout Station, because it is possible pick-up in advance, please confirm.
About price
Basic charge
Participants 3,000yen
6 years old -
※ Application will be accepted from 2 people.
※Prices including all taxes.
※ This is the basic charge.
* Prices may vary depending on the schedule, so please see the price list displayed after selecting the schedule.
| | |
| --- | --- |
| Included in price | Material cost, packing cost, consumption tax |
Excitement! Handling plan list of Nagura Neco Tourism
About payment / cancellation
| | |
| --- | --- |
| About payment | Please pay at the day of cash or card. |
| Payment method | The payment method specified by the operator. |
| About cancellation fee | On the day of self-convenience is 50 percent, cancel with no contact is 100% |
| Cancellation by operators. | |
---
Everyone's experiences
ゲストユーザー
参加日: 2018 年 06 月
Schiesser making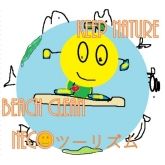 事業者からの返信コメント
本格的♪漆喰シーサーづくり体験!にご参加いただきありがとうございます。楽しんで頂き幸いです。またのお越しをお待ちしています。.
ゲストユーザー
参加日: 2018 年 05 月
Schiesser making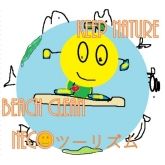 事業者からの返信コメント
本格的♪漆喰シーサーづくり体験!にご参加いただきありがとうございます。楽しんで頂き幸いです。またのお越しをお待ちしています。.
ゲストユーザー
きれいな海を見ながら楽しくシーサー作りができました笑
参加日: 2018 年 05 月
Schiesser making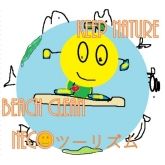 事業者からの返信コメント
本格的♪漆喰シーサーづくり体験!にご参加いただきありがとうございます。楽しんで頂き幸いです。またのお越しをお待ちしています。.
ゲストユーザー
参加日: 2018 年 06 月
Schiesser making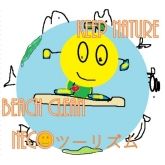 事業者からの返信コメント
本格的♪漆喰シーサーづくり体験!にご参加いただきありがとうございます。楽しんで頂き幸いです。またのお越しをお待ちしています。.
ゲストユーザー
できあがった物に色付けするだけでなく粘土から形にするのも楽しかったし、自分なりのサーザーができて
とても楽しかったです。
参加日: 2018 年 05 月
Schiesser making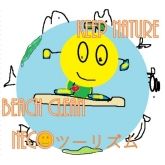 事業者からの返信コメント
本格的♪漆喰シーサーづくり体験!にご参加いただきありがとうございます。楽しんで頂き幸いです。またのお越しをお待ちしています。.
---
Included in price
Material cost, packing cost, consumption tax
When you book this plan 27 pt I will save it!
| | |
| --- | --- |
| | Starting time 10:00 13:00 |
| | Participating ageAge 6~ |
| | Time required 1-2 hours |
| | ScheduleRegularly |
| | Assemble point Watch on GoogleMap |