[Tokyo Aoyama 1 Chome Station walk 1 Cloisonne 1 day experience] Create a pendant or brooch (copper plate + glass cork)
プランID:17861 提供:Yu Kobo Tokyo Aoyama classroom
3,500yen~​ ​(tax included)
参加者1人あたりの料金
プランID :

17861
Tokyo / 23 wards
Making accessories
Manufacturing experience
Empty-handed OK
1 person participation Allowed
Rain departs Allowed
子供参加可
ファミリーで楽しむ派
Starting time

10:30

14:30

19:00

Participating age

13 才~

Time required

For 1.5 hours

ScheduleRegularly
Assemble point Look in GoogleMap
Description​ ​
"Challenging school? Healing school? Art school? Handmade trip near Aoyama 1 - chome station" ♪

I want to devote myself to something! I want to start something new! I want to heal my heart clean! A variety of feelings come to Yu-koubou ☆ It is a Cloisonne-day experience that will make your heart gentle ♪
I will make original accessories by grilled Shippo. For the copper plate + glass course, we will produce either a 2 cm diameter pendant (with chain) or 3 cm diameter brooch. I will put a colorful glaze (Yuuyaku) on a round copper plate. After sintering in a special kiln, Shippo original accessories will be completed!

☆ If you have any questions or concerns about work production, please do not hesitate to contact us for anything.
Beginners are safe with individual guidance ☆ Classrooms are near the station, a calm space ☆
A bright and friendly expert staff will help you carefully. Please participate with peace of mind if you are new to handmade or those who like manufacturing.

From children to seniors, we are waiting for participation in both men and women as well as friends, couples, parents, families and groups!
Learn traditional crafts firmly! Make yourself a crazy experience ☆
The Cloisonne Course of Yu Studio is produced with multicolor prime technique so it can be finished in your favorite color and pattern.
You can enjoy it from glazing to sintering and kiln-out with your own hands, so you can enjoy the traditional craft culture firmly.
The moment of squeezing out the sand-like glaze shines brilliantly!
Let's enjoy making things that you actually feel with your eyes.
☆ It is a gift to an important person ☆ Have good time to make time with good luck ☆ ☆
Homemade craft that you made hard with authentic materials is perfect for gifts!
In silver plate + glass course, we will use sterling silver as the foundation ☆
---
Attractions of the plan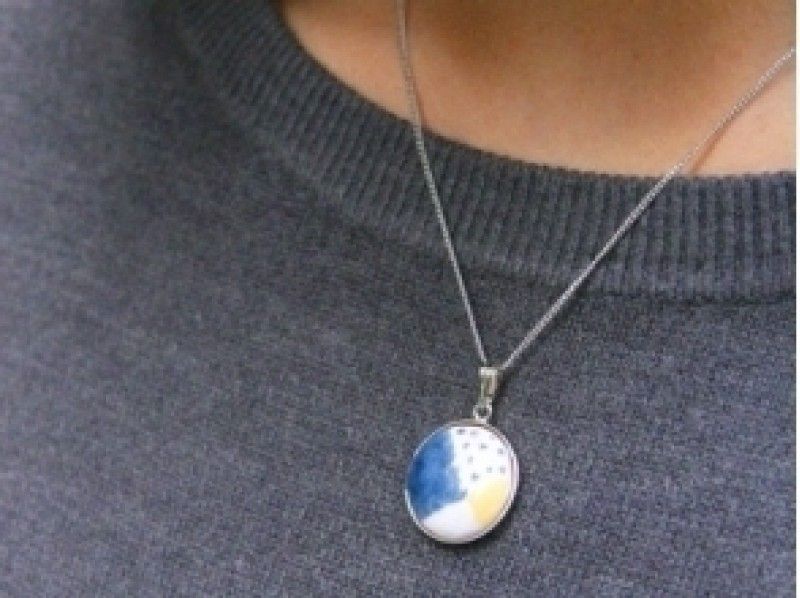 Pleased original Cloisonne pendant! Since the work can be taken home on the day, you can wear it immediately ☆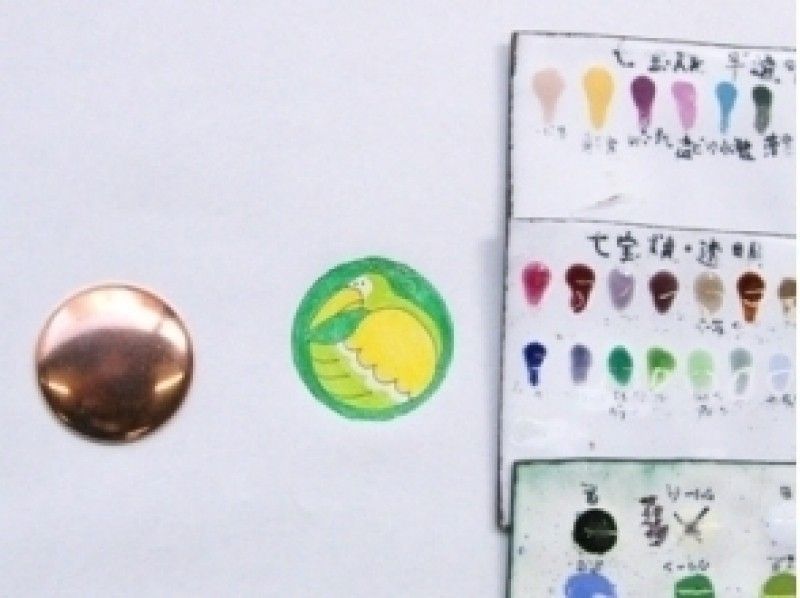 Characteristics of Cloisonne ☆ Designed with glaze! It is also possible to draw animals' pictures and textile patterns. I am looking forward to baking!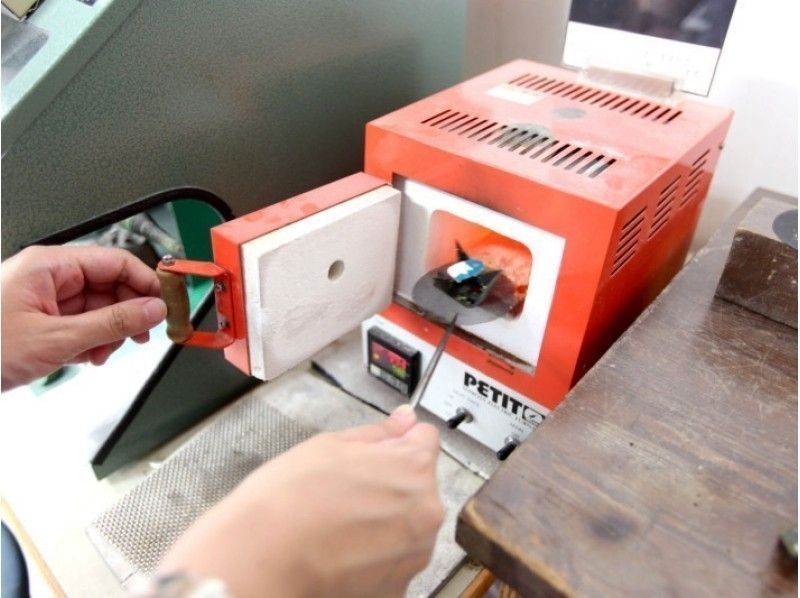 Place the selected glaze and bake it in a kiln at 780 ℃ ☆ We also do the kiln placement and the kiln placement on our own. You can go crazy about making things that make you feel by actually seeing it by your eyes ★
---
Information
Minimum number of people
1 人
Number of people who can book
1人〜4人
Schedule
Regularly
Assemble time
【Morning】: 10: 30 (scheduled end time: 12: 00)
[Lunch]: 14: 30 (scheduled end time: 16: 00)
[Night]: 19: 00 (scheduled end time: 20: 30)

※ Duration: Up to 90 minutes
Assemble point
Ceramics class Yuu Kobo Tokyo Aoyama classroom
1-3 Kita Aoyama Minato-ku, Tokyo 107-0061 3-3 Mihashi Building 5F
Tokyo Ginza Line, Tokyo Hanzomon Line, Tokyo Metropolitan Oedo Line "Aoyama 1chome Station" Exit 1 1 minute on foot. Yoshinoya's building 5F along Aoyama Street.
Reservation deadline
3 days before
---
Regarding advance preparation
| | |
| --- | --- |
| About clothings and must-bring items | · As your clothes may get dirty, please bring an apron. |
| About rental items | We also offer free rental of aprons. If you need it please call our staff the same day. |
---
Facility information
Changing room
toilet
shower
Hot spring
Locker
Hairdryer
Parking Lot
コンビニ
スーパー
---
Access and map
所在地
1-3-3 Kita Aoyama Minato-ku, Tokyo 5th Floor Mihashi Building
How to reach by car
Please use the nearby coin parking.
How to reach by train
One minute walk from Exit 1 of Aoyama 1 - chome Station on the Tokyo Metropolitan Oedo Line. Yoshinoya's building 5F along Aoyama Street.
---
Price list
Basic charge
| | |
| --- | --- |
| Participants / per person 3,500yen | Material cost (pendant or brooch) 864 yen will be charged separately. |
オプション料金
| | |
| --- | --- |
| Jewelry box / piece 1,080yen | It is a jewelry box that can be used for gifts and storage. |
| Extension 30 minutes / person 1,080yen | Extension is possible depending on availability of seats. |
| Attendant / person 2,160yen | |
※Prices including all taxes.
※上記は基本料金になります。
※日程によって料金が異なる場合がございますので、日程を選択した後に表示される料金表をご覧ください。
---
---
お支払い・キャンセルに関して
お支払いについて
Pay by cash on the day or by card in advance.
Payment method
The payment method specified by the operator.
About cancellation fee
The following cancellation fee will occur, please check in advance.
· Unauthorized cancellation: 100%
· On that day: 50% of the trial fee
· 1 day before: 25% of the trial fee
Cancellation by operators.
It may be canceled due to equipment breakdown or other reasons. Thank you for your understanding.
---
Other
| | |
| --- | --- |
| Other notices | Material cost (pendant or brooch) 864 yen will be charged separately. |
みんなの体験談
There are no reviews yet
3,500円~(税込)
参加者 1 人 あたりの料金
Included in price
Experience fee
| | |
| --- | --- |
| | Starting time 10:30 14:30 19:00 |
| | Participating age13 才~ |
| | Time required For 1.5 hours |
| | ScheduleRegularly |
| | Assemble point Look in GoogleMap |