プランID:16462 Brought by:​ ​​ ​Glass studio Briet
【Tokyo · Kichijoji】 Burner work making heat resistant glass ring ♪ Take away on the day! (1 hour)
3,780円~(税込)
Participants (over 10 years old) Price per person
Plan ID:

16462
Tokyo / Tachikawa, Chofu, Kichijoji
Glasswork and glass workshop
Empty-handed OK
1 person participation Allowed
Rain departs Allowed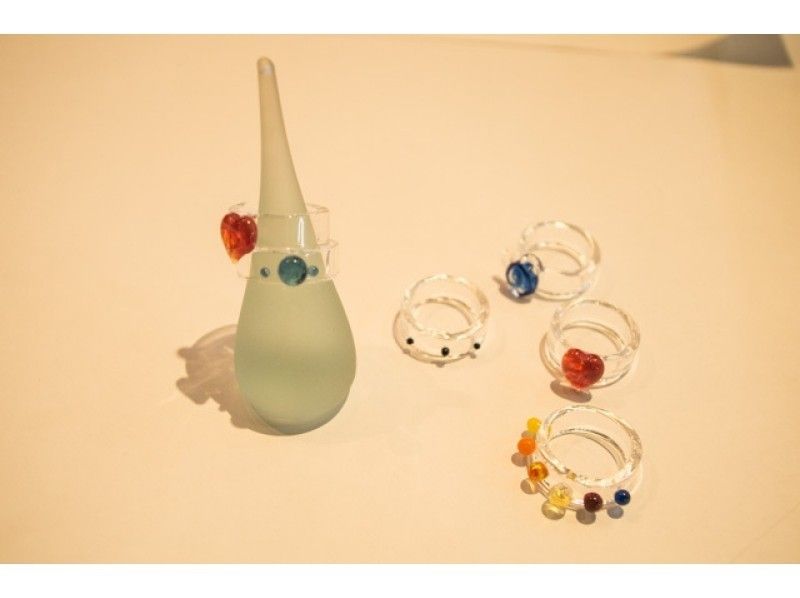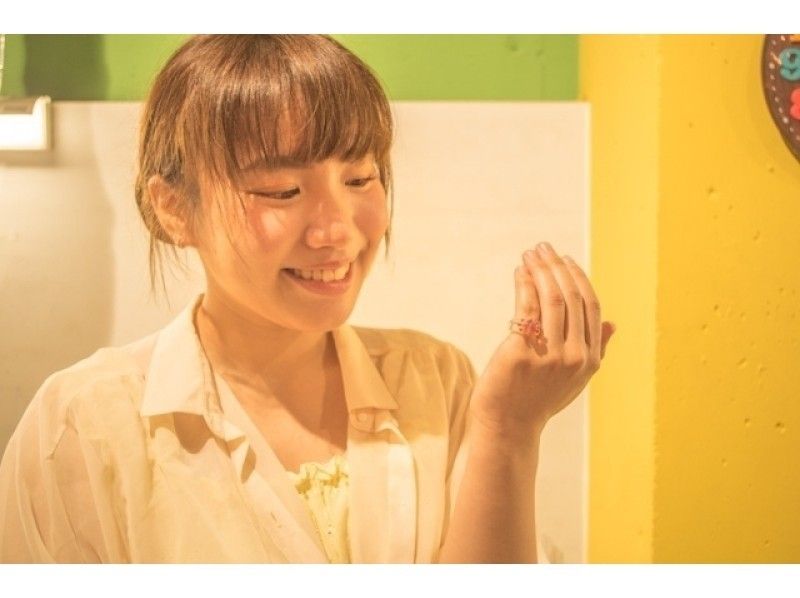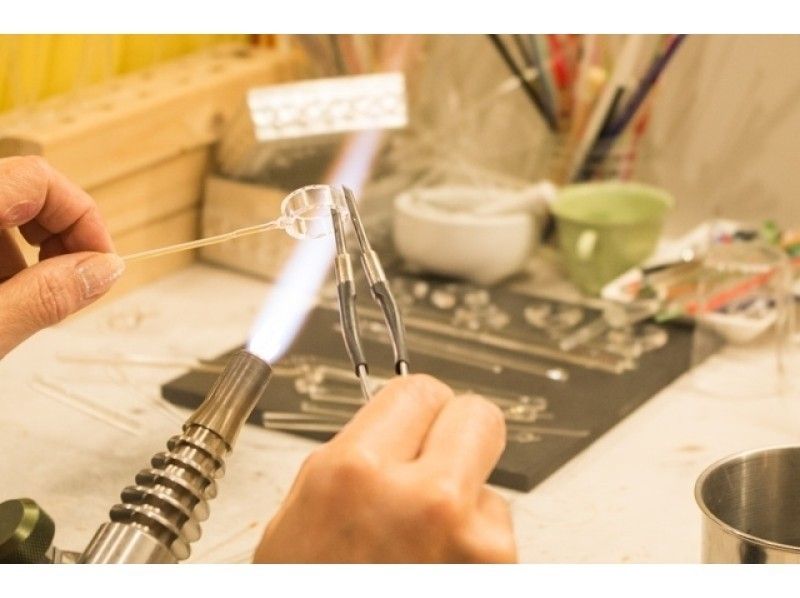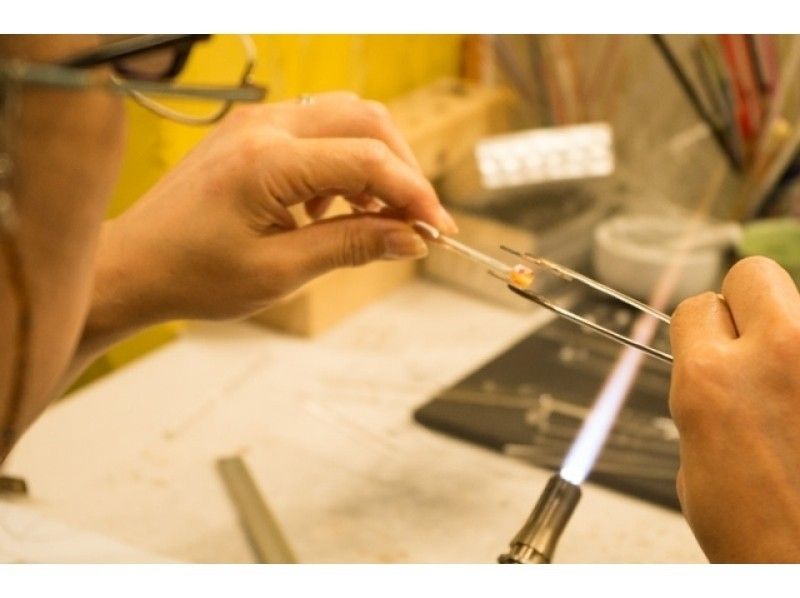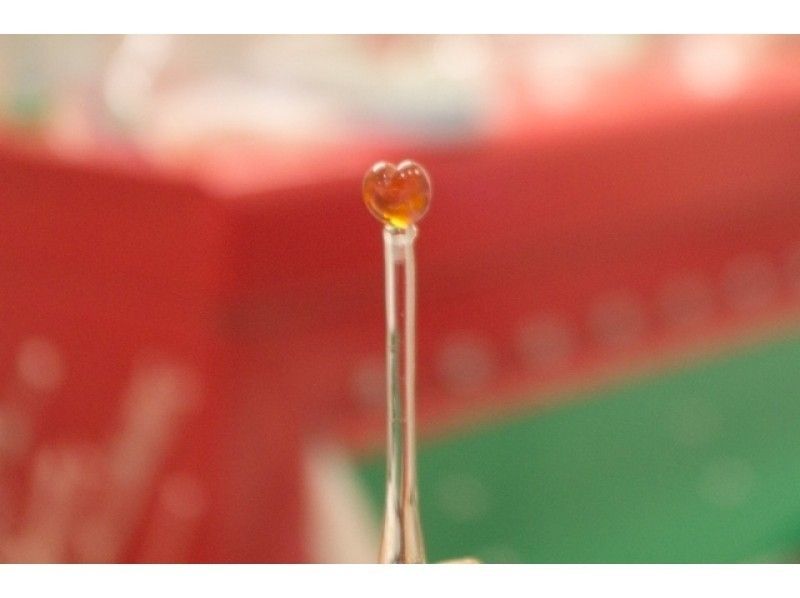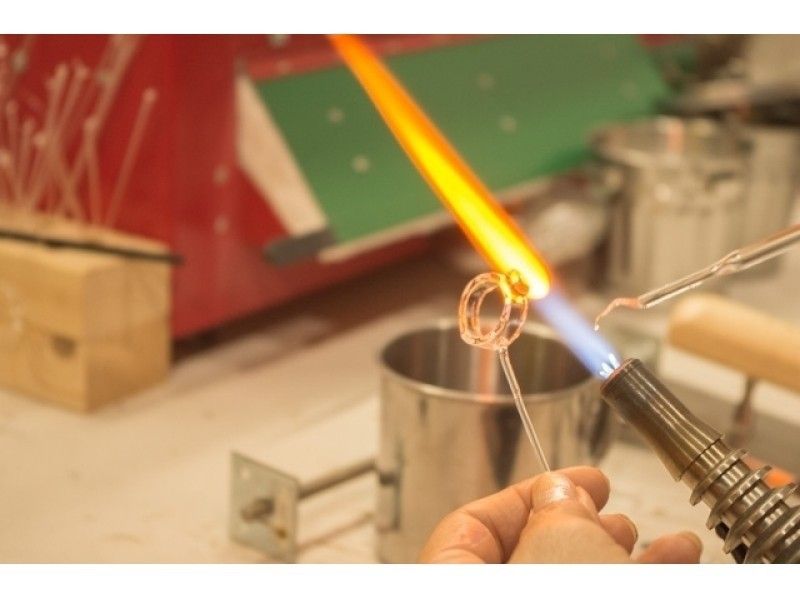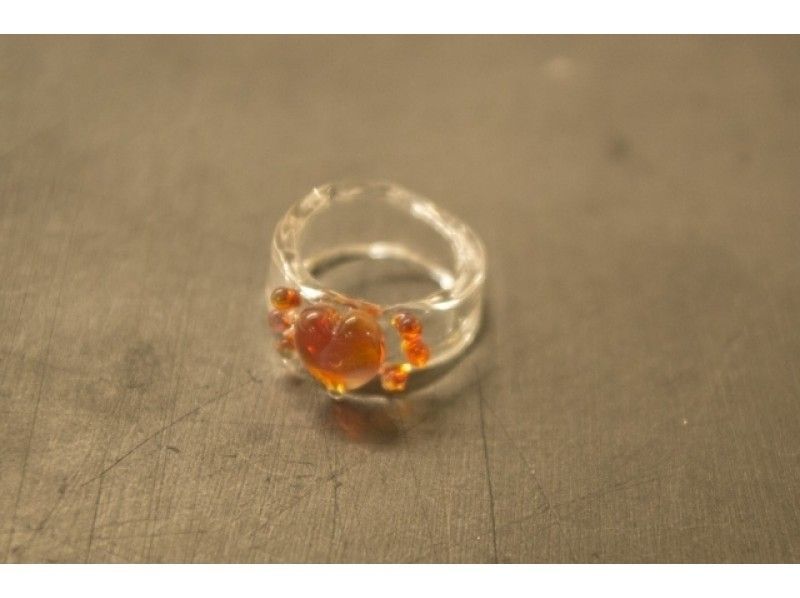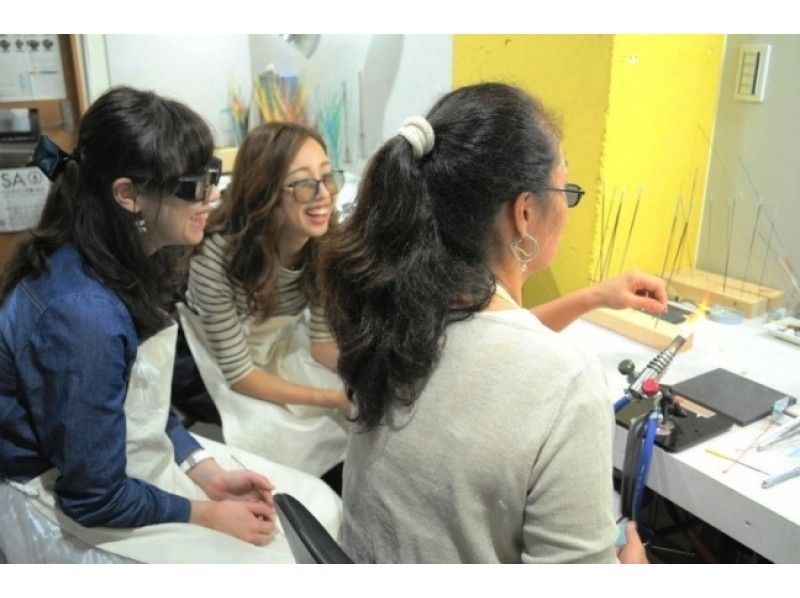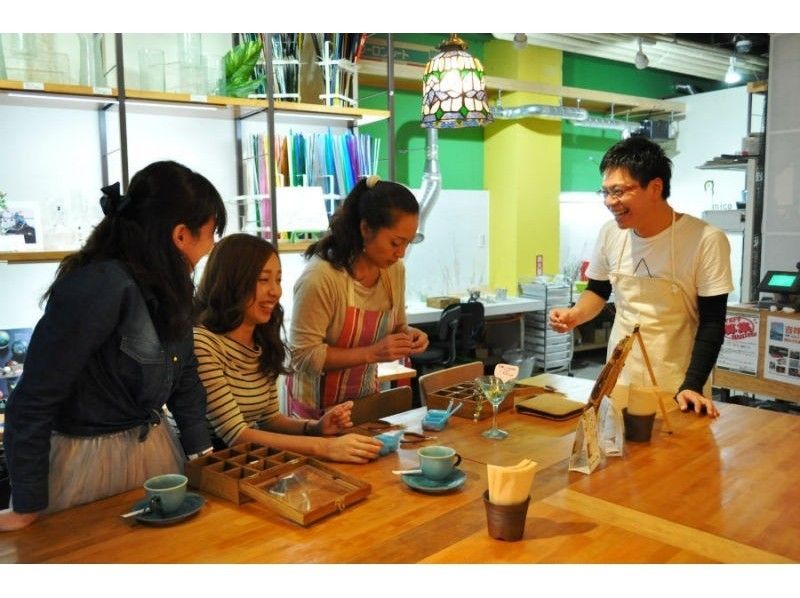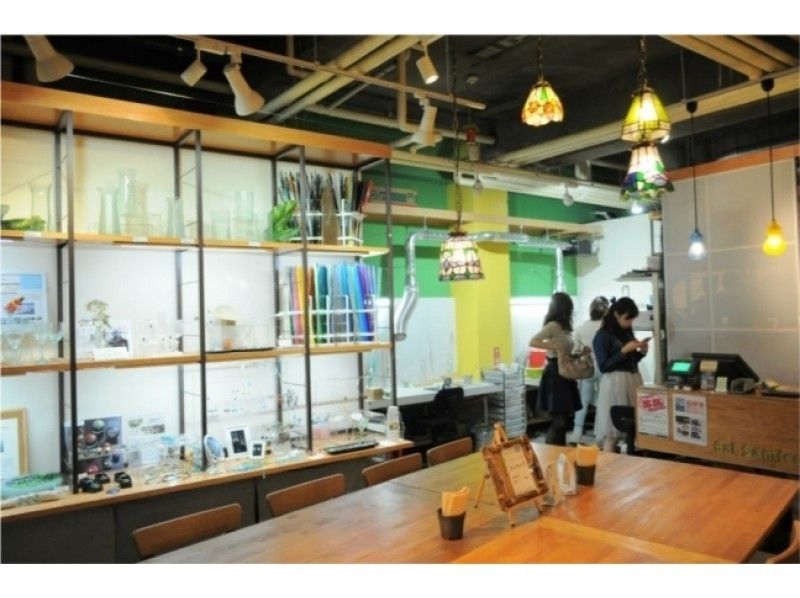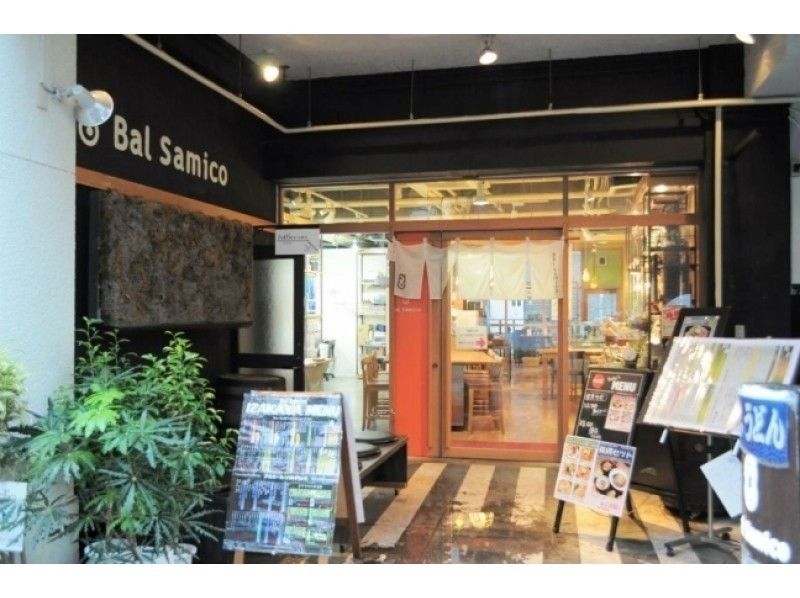 Starting time

10:00

11:00

12:00

13:00

14:00

15:00

16:00

17:00

18:00

Participating age

10 years old ~

Time required

1-2 hours

ScheduleRegularly
Assemble point Look in GoogleMap
There are no story stories of this plan yet
Description​ ​
It is a heat-resistant glass ring making experience plan. Let's experience glass processing using a burner!
Since the instructor will support you firmly in the vicinity, please join us with peace of mind for the first time.
The ring made of glass is delicate, beautiful and gorgeous!
Let's combine special color glasses, make original ring with simple presence!

Production plan: One ring using heat-resistant glass and special color glass (size 1)

Flow of Experience (1 hour schedule)
We visit us before your time of your reservation, please complete your acceptance.
↓
I will explain the procedure easily.
I will demonstrate by a lecturer (about 10 minutes)
↓
Please enjoy the production experience. (About 30 minutes)
↓
Please relax slowly in the store until the work is completed.
* Because it requires cooling, it takes about 20 to 30 minutes to hand it over.
You can come and pick us up at your convenience or you can send it by post (separately 500 yen) as soon as it is complete.
Ideal for gifts for your birthday or anniversary!
Because we prepare the ring base of the ring, glass rings can be made easily even for beginners!
You can warm the edge of the glass with a burner and pick out the corner, or you can enjoy the change of the glass by placing the special glass on the top.
The work is also perfect for gifts for your birthday or anniversary. If it is a ring of glass, anyone who is not good at metal is OK!
Please shoot your own ring with sparkling and beautifully shining.
Experience at a stylish workshop, a 5-minute walk from Kichijoji station
Kichijoji East SOHO area! A glass studio located 5 minutes on foot from the station.
You can relax and make glass workmanship with a stylish workshop with a cafe restaurant.
It is a precious glass workshop in the town which stocks burners from accessories such as dragonfly balls to full-scale heat-resistant glass making.
Attractions of the plan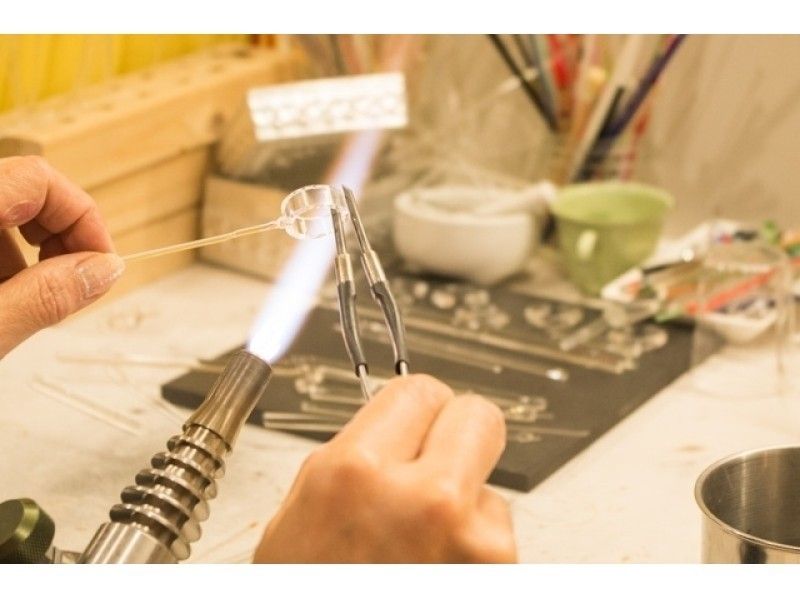 Starting from shaping the ring Try first from the shape of the ring. Let's prepare it like a ring while melting the glass with a burner.

We will also produce parts Next, let's make glass parts to color the ring. Under the support of the instructor, if you process carefully ...!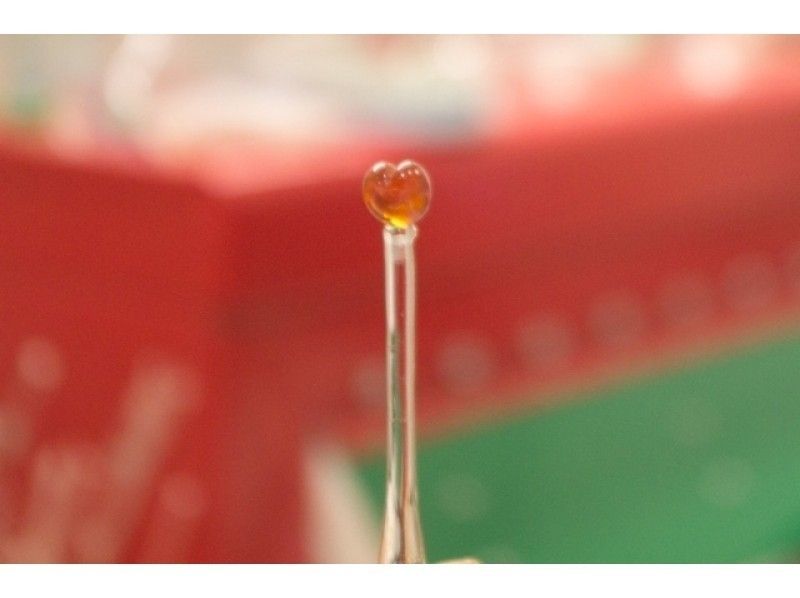 Please choose shape and color freely Cute heart shaped parts are completed! The shape and color of the glass parts to make can be chosen freely.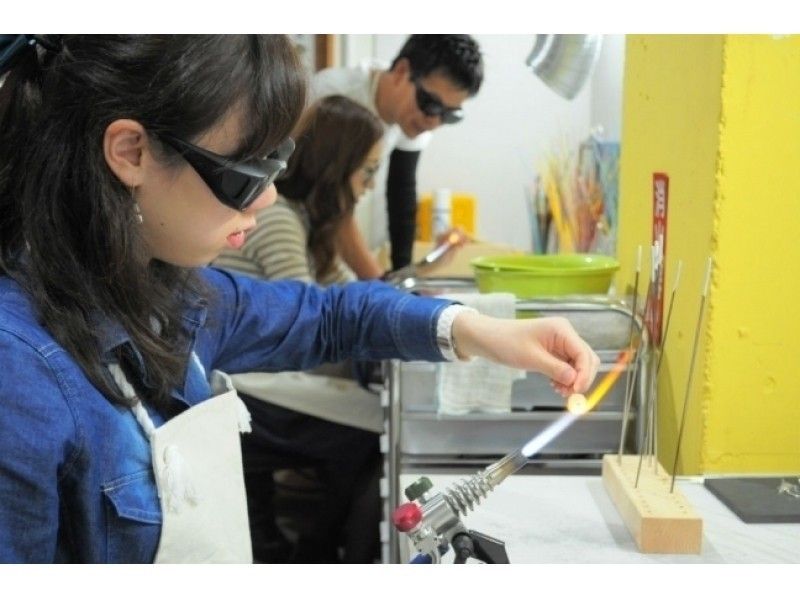 Experience authentic burner work It is a work that uses a burner, but as lecturers are always nearby, do not worry. Since lecturers will carefully lecture, even beginners can participate with peace of mind. Children from the age of 10 can participate.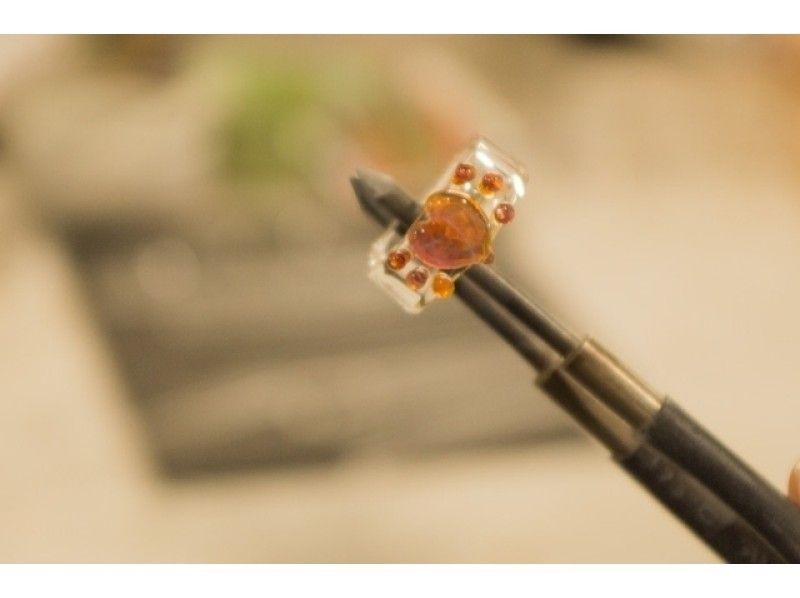 Completed by sticking the ring and parts! Then just join the ring and the glass parts. Since it is the most important process, let's work carefully. When the ring is completed, put it in a refrigerant and solidify it. About 30 minutes, a little more until the ring completely solidifies!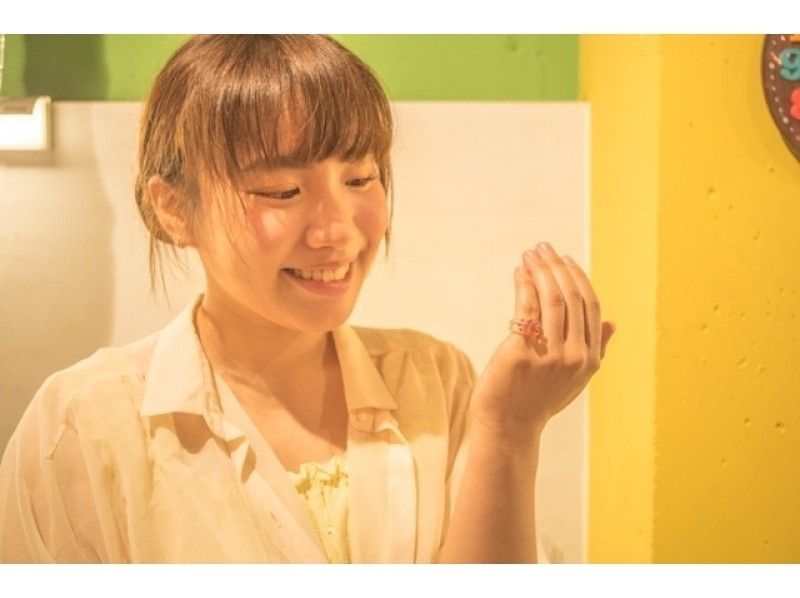 Takeaway possible on the day The finished work of only one work in the world! Even if you are not a metal weak ring with a glass ring! Even if it is a pendant head, it is fashionable. Once completed you can take it home.
Information
Minimum number of people
1 person
Number of people who can book
1 to 8 people
Schedule
Regularly
Assemble time
Please come with a margin by the start time of the experience.
Assemble point
In Bal Samico
Glass studio Briet
Reservation deadline
The day before, until 5 PM
Regarding advance preparation
| | |
| --- | --- |
| About clothings and must-bring items | We recommend dressed clothes. |
| About rental items | Tools to be used for production are lent out free of charge. |
Facility information
Changing room
toilet
shower
Hot spring
Locker
Hairdryer
Parking Lot
convenience store
Supermarket
Access and map
Location
1-26-4 Kichijojimoto-machi, Musashino-shi, Tokyo
How to reach by car
Approximately 15 minutes from the central highway "Takaido IC"
How to reach by train
JR "Kichijoji station" 5 minutes on foot
---
Price
Basic charge
| | |
| --- | --- |
| Participants (over 10 years old) / people 3,780yen | For those over the age of 10 ~ ※ Under 13 is accompanied by a guardian |
※Prices including all taxes.
※The above is the basic charge.
※Prices may vary depending on the schedule, so please see the price list displayed after selecting the schedule.
| | |
| --- | --- |
| Included in price | Experience fee, material cost |
| Those not included in the price | · If you do not wait for the work's cooling (20 to 30 minutes), you can also send it by post at a later date (Separately shipping costs 500 yen) |
---
About payment / cancellation
About payment
Payment on cash on the day thank you.
Payment method
The payment method specified by the operator.
About cancellation fee
ご予約をキャンセルされる場合は、速やかにご連絡ください。
お客様のご都合によりキャンセルされる場合、下記のキャンセル料を申し受けます。

当日:ご予約料金の50%
無断キャンセル:ご予約料金の100%

日程や人数変更も、速やかにご連絡ください。
時期や予約状況により、ご希望に添えない場合がございます。
あらかじめご了承ください。
Cancellation by operators.
機材不良により中止する場合があります。
なお中止の際の現地までの交通費等の費用は補償できません。

状況により中止と判断される場合は、前日までに主催会社よりご連絡いたします。
Other
Matters require attention
· The instructor is near but please use caution when handling because it uses a burner.
· Children from the age of 10 can participate, but those under the age of 13 are required to accompany their parents
Other notices
· The work can be taken home on the day, but if you wish to mail it you can send it at a later date. (Additional shipping costs 500 yen)
Everyone's experiences
No reviews yet
3,780円~(税込)
Participants (over 10 years old) Price per person
Included in price
Experience fee, material cost
When you book this plan 34 pt I will save it!
| | |
| --- | --- |
| | Starting time 10:00 11:00 12:00 13:00 14:00 15:00 16:00 17:00 18:00 |
| | Participating age10 years old ~ |
| | Time required 1-2 hours |
| | ScheduleRegularly |
| | Assemble point Look in GoogleMap |