Plan ID: 16453 Brought by:​ ​​ ​Flight simulator Sky Art Japan
【東京】120分フライトシミュレーター体験 ◆昼・夕暮・夜・空港が選べるフライトコース◆グループ体験
38,880円~(税込)
Participants (ages 6 and above) Price per person
Plan ID:

16453
Tokyo / 23 wards
flight simulation
Leisure facilities
Empty-handed OK
Transfer Yes
1 person participation Allowed
Rain departs Allowed
Children can join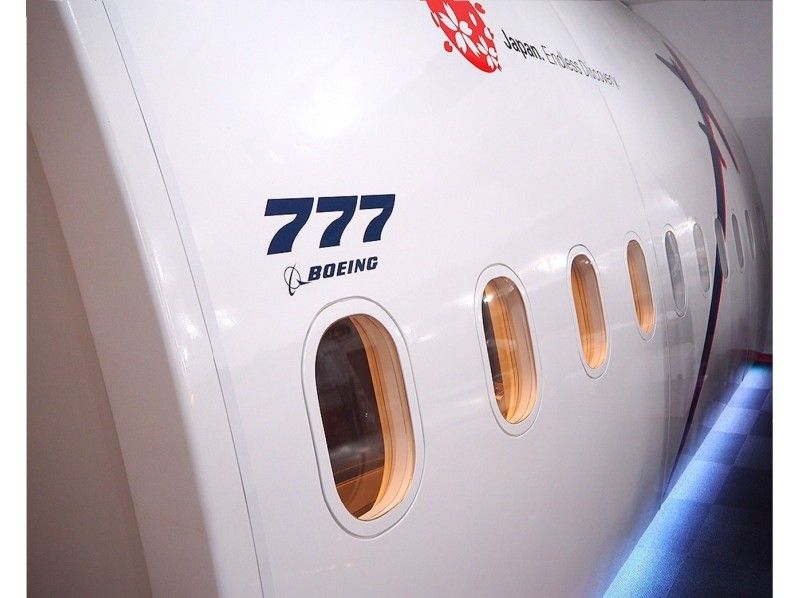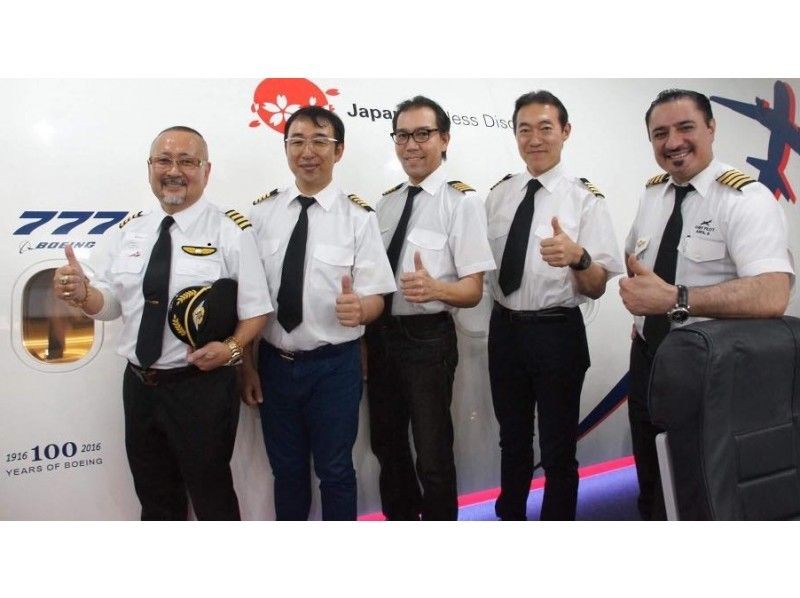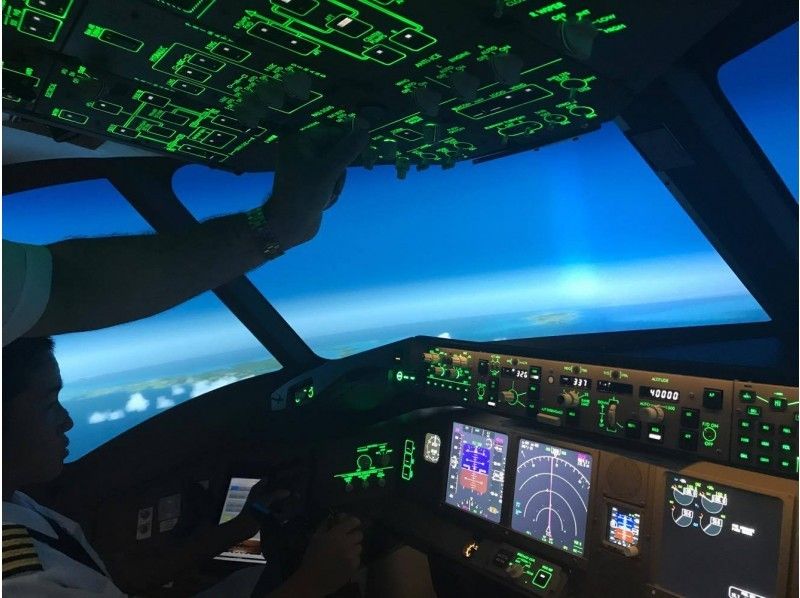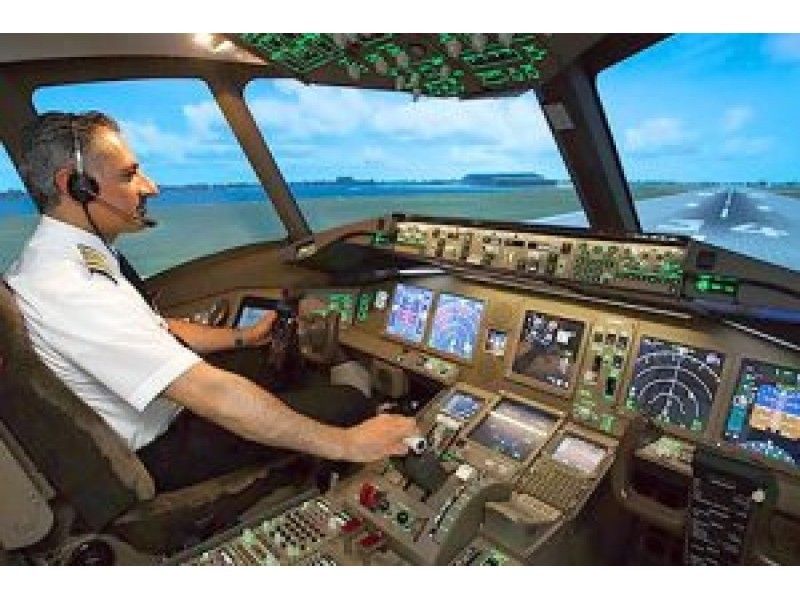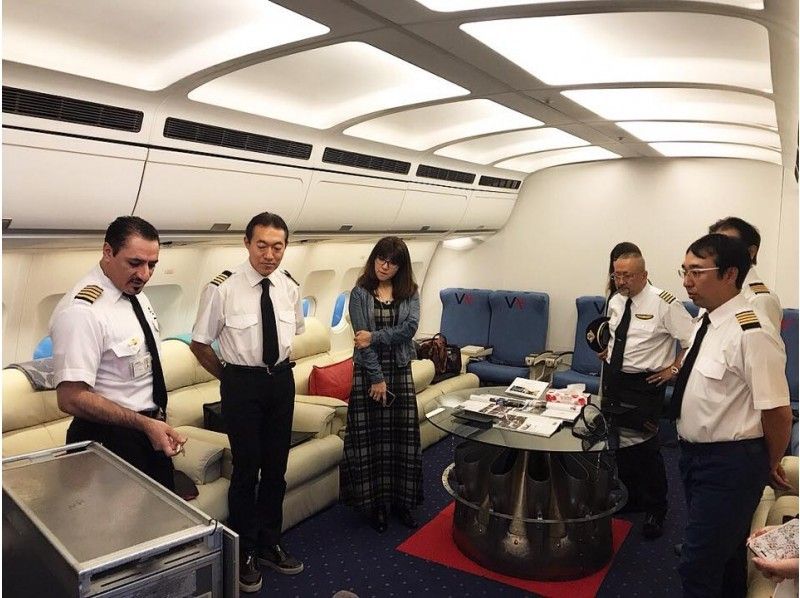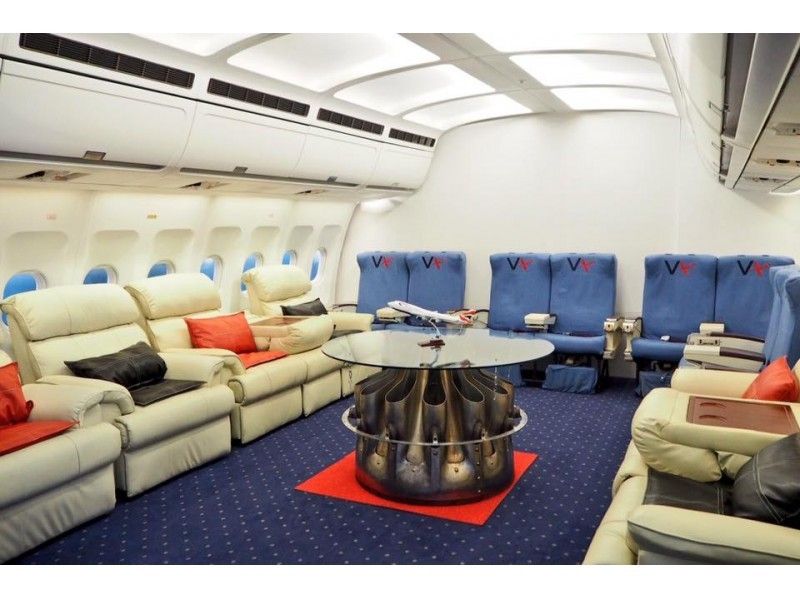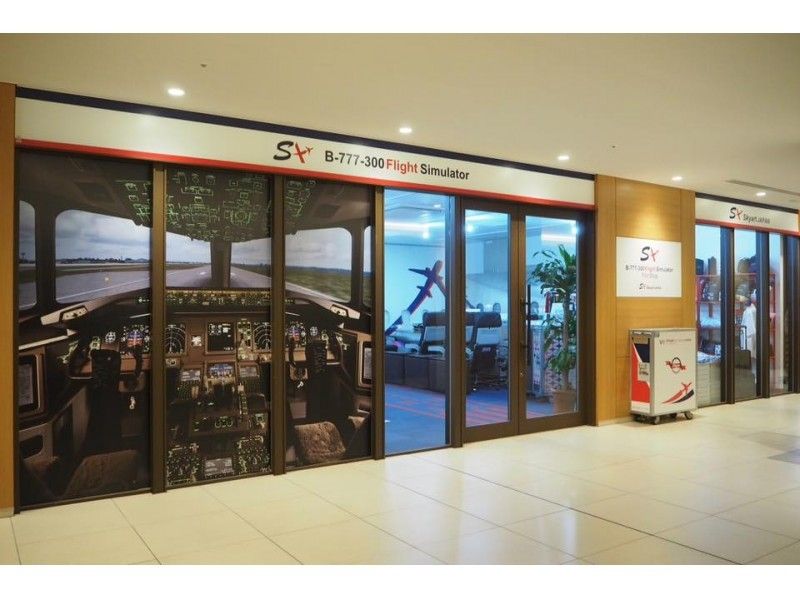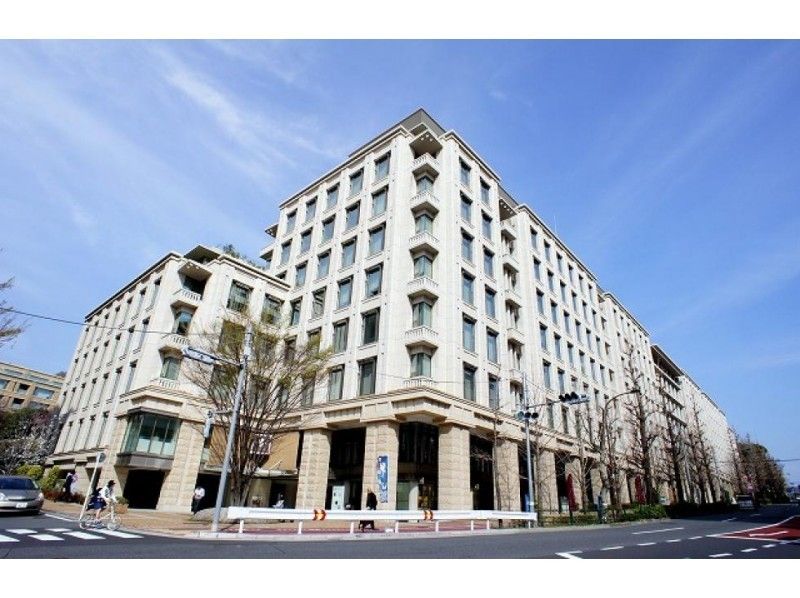 Starting time

11:00

15:00

16:00

17:00

Participating age

6 years old ~

Time required

2-3 hours

ScheduleRegularly
Assemble point Look in GoogleMap
There are no story stories of this plan yet
Description​ ​
Ultimate Flight Simulator Experience Course!

It is a course that you can experience handling flight of Boeing 777 in general.
We will concentrate on improving your own piloting skills by incorporating the actual flight environment. Upon completion of this course you will be able to do a series of flights from the gate of the departing airport to the gate of the arriving airport like an airline.

As we are helping you with your skills according to your flight, anyone can experience it regardless of beginners or active airline pilots.

Duration: 10 minutes briefing (free) + 120 minutes
Offer flight with your favorite situations
· We will deliver romantic people and times with the best situations without being influenced by the weather.
· Because time setting is possible, flight is possible at any time in the setting of sunset time.
· Tours are free. You can also take a tour in the cockpit.
· Flight simulator that you can experience with professional pilots. Of course the captain is you.
Enjoy superb views with confidence while experiencing driving experience
· The scenery that is projected is faithfully reproduced, and the screen of about 220 degrees is a masterpiece.
· In the case of our flight simulator, you can have a peace of mind even if you are not good at flight and helicopter without shaking to do a virtual experience on the screen.
· There is a genuine cabin mockup at the rear of the cockpit and you can relax and sit down.
Features of SKY ART JAPAN
· We offer flight experience program using "Boeing 777-300" flight simulator.
· Please enjoy a valuable airplane experience with authentic flight simulator used also for professional training.
· Even beginners begin to feel relieved as experienced instructors are helping each one carefully.
Information
Minimum number of people
1 person
Number of people who can book
1 to 6 people
Schedule
Regularly
Assemble time
11:00 15:00 16:00 17:00
Assemble point
フライトシミュレーター スカイアートジャパン 
Tokyo Ginza Shinagawa Ward Shinagawa Ward 6-7-29 Garden City Shinagawa Gotenyama 1F A - 104

Free shuttle bus available
Shinagawa station Takanawa mouth ⇔ Garden City Shinagawa Gotenyama
Gotanda Station East Exit ⇔ Garden City Shinagawa Gotenyama
Reservation deadline
The day before, until 5 PM
Regarding advance preparation
About clothings and must-bring items
Please bring a photo ID with a photo (driver's license / passport).
Please wear comfortable clothes, flat bottom shoes. Please refrain from using with sandals or high heels.
About rental items
We offer pilot shirts as an option. (2,160 yen charged)
If you have your own pilot uniform you can bring it.
Facility information
Changing room
toilet
shower
Hot spring
Locker
Hairdryer
Parking Lot
convenience store
Supermarket
Access and map
Location
Garden City Shinagawa Gotenyama 1F A-104 Garden City 6-7-29 Shinagawa-ku, Tokyo
How to reach by car
Please pay underground parking lot (160 units equipped, 250 yen / 30 minutes).
The entrance is on the Gotanda side of the Garden City Shinagawa Gotenyama building.
How to reach by train
10 minutes on foot from Osaki Station
12 minutes on foot from Shinagawa station and Gotanda station
無料シャトルバスあり(品川駅高輪口、五反田駅東口 ⇔ ガーデンシティ 品川御殿山)
7 minutes on foot from Hokkaido Railway Station Keikyu Line
1 walk from Takanawadai Subway Station
People who come by other means
If you are coming by bicycle, please use the bicycle parking lot (free).
---
料金について
Basic charge
Participants (over 6 years old) / people
38,880
yen
※Prices including all taxes.
※The above is the basic charge.
※Prices may vary depending on the schedule, so please see the price list displayed after selecting the schedule.
| | |
| --- | --- |
| Included in price | Experience fee / briefing fee / consumption tax |
| Those not included in the price | Personal expenses |
---
About payment / cancellation
About payment
Payment will be made by advance payment after application.
Card payment on the day is also possible (VISA, MASTER, Saison)
Payment method
Pre-card payment only
Indication on Specified Commercial Transactions Law
Indication on Specified Commercial Transactions Law
About cancellation fee
· 1 day ago, 100% on the day
· Please contact the change of reservation by 17:00 two days before.
· The ticket is valid for 12 months from the date of purchase.
· We can not accept any return, exchange or cancellation of tickets due to customer's convenience.
Cancellation by operators.
There are times when the flight simulator is very delicate equipment and rarely causes problems on the system.
In that case, we will contact the customer before 18:00 the day before, so thank you for your understanding.
Other
Matters require attention
About the flow of reservation
1. Please request the desired date and time from the calendar.
2. Please wait for a reply from our store after the request is completed. Even if 24 hours have passed, if you do not hear from us, please contact us.
3.弊社より【予約完了のご案内 SKY ART JAPAN 】をメールにてご案内致しますので、ご確認いただきお越しください。
4. When booking you can fill out the desired date and time in the remarks column, the reservation is smooth. See the example below.
· First requested date: 2017-04-01 Time: 11: 00-12: 00
· Second desired date: 2017-04-01 Time: 12: 00-13: 00
· Third desired date: 2017-04-01 Time: 13: 00-14: 00
* Tickets purchased are valid for 12 months from purchase. Please make a reservation within 12 months. Reservations are accepted from 10: 00-18: 00.
Other notices
· If you are late for 5 minutes or more, you may not be able to participate.
Everyone's experiences
No reviews yet
38,880円~(税込)
Participants (ages 6 and above) Price per person
Included in price
Experience fee / briefing fee / consumption tax
When you book this plan 360 pt I will save it!
| | |
| --- | --- |
| | Starting time 11:00 15:00 16:00 17:00 |
| | Participating age6 years old ~ |
| | Time required 2-3 hours |
| | ScheduleRegularly |
| | Assemble point Look in GoogleMap |