【Tokyo · Kichijoji】 Make chopstick rest and accessories with a glass plate ♪ Easy glass work (30 minutes)
Plan ID: 16439 It provides:Glass studio Briet
1,620yen~​ ​(tax included)
Participants (over 3 years old) Price per person
Plan ID:

16439
Tokyo / Tachikawa, Chofu, Kichijoji
Glasswork and glass workshop
Empty-handed OK
1 person participation Allowed
Rain departs Allowed
Children can join
Families enjoying family
Starting time

Participating age

3 years old ~

Time required

Within one hour

ScheduleRegularly
Assemble point Look in GoogleMap
There are no story stories of this plan yet
Description​ ​
Amounts are also reasonable! It is an experience plan that you can feel free to make glass workmanship.
Let's arrange your favorite parts on a glass plate and design it freely.
Finished glass plate is finished to chopstick rest, pendant top, magnet etc and will be given at a later date.
Father 's Day, Mother' s Day, Senior Citizen 's Day gift as well.

Production plan: Miscellaneous goods using glass (chopstick rest, pendant top, magnet etc) 1 piece

Flow of Experience (30 minutes schedule)
We visit us before your time of your reservation, please complete your acceptance.
↓
We will your description of the production procedure.
↓
Please enjoy the production experience.

【Glass studio Briet】
An oasis in the city of Kichijoji, Tokyo! It is a glassworking workshop where a gentle instructor teaches in a spacious space.
5 minutes on foot from Kichijoji! Why do not you enjoy glass work together while enjoying the unique transparent feeling of glass at a stylish workshop with a cafe restaurant?
From making a work that can be enjoyed by young children, we support full-scale work using burners.
Children welcome! Children from 3 years old can join!
This plan can be experienced from children 3 years old and over!
It is recommended not only for free study of summer vacation but also for spring break and winter holiday memories.
How about trying to challenge your family and friends for the first time with glass workmanship?
All the staff are waiting from the bottom of my heart.
Experience at a stylish workshop, a 5-minute walk from Kichijoji station
Kichijoji East SOHO area! A glass studio located 5 minutes on foot from the station.
You can relax and make glass workmanship with a stylish workshop with a cafe restaurant.
It is a precious glass workshop in the town which stocks burners from accessories such as dragonfly balls to full-scale heat-resistant glass making.
---
Attractions of the plan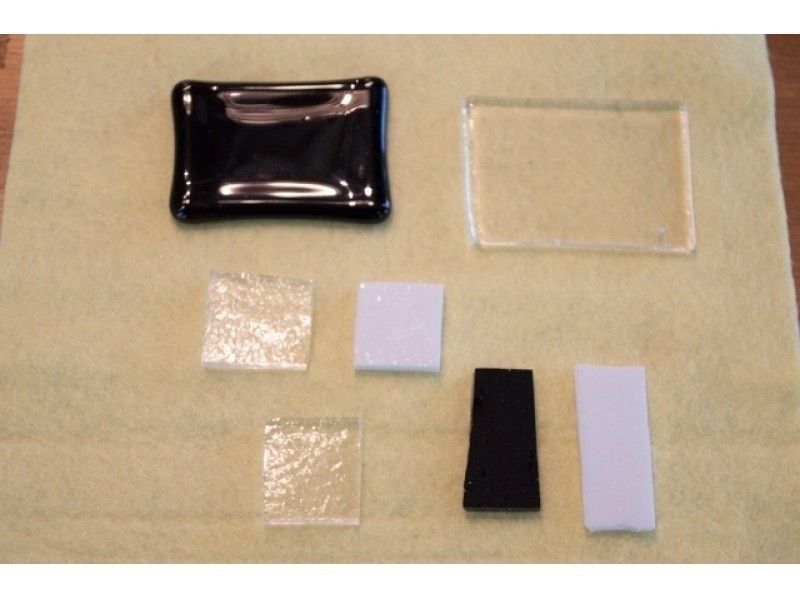 Choose the base plate Several shapes and colors of glass plates are also available. Please choose your favorite one.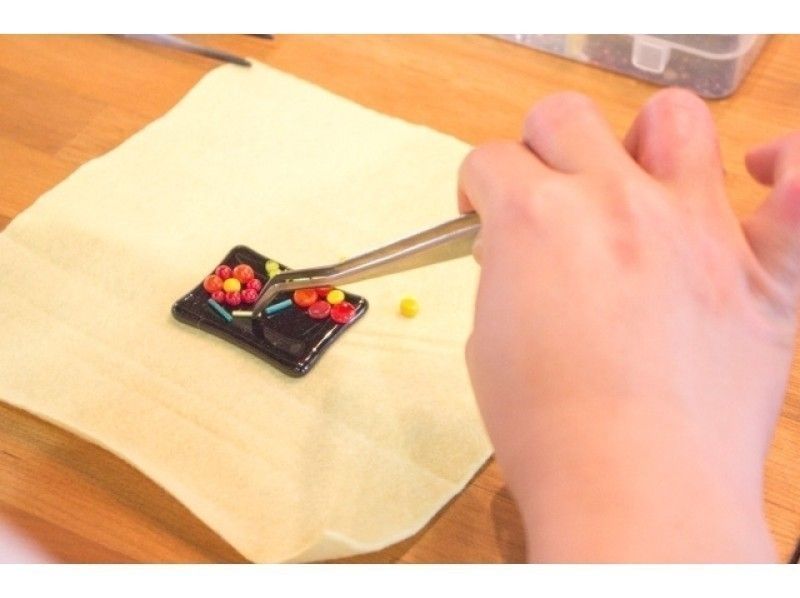 Pick parts and place on the plate Place parts using tweezers. "What kind of design should I make?" Motivation for creation increases. After placing all the parts, bake it in an electric furnace.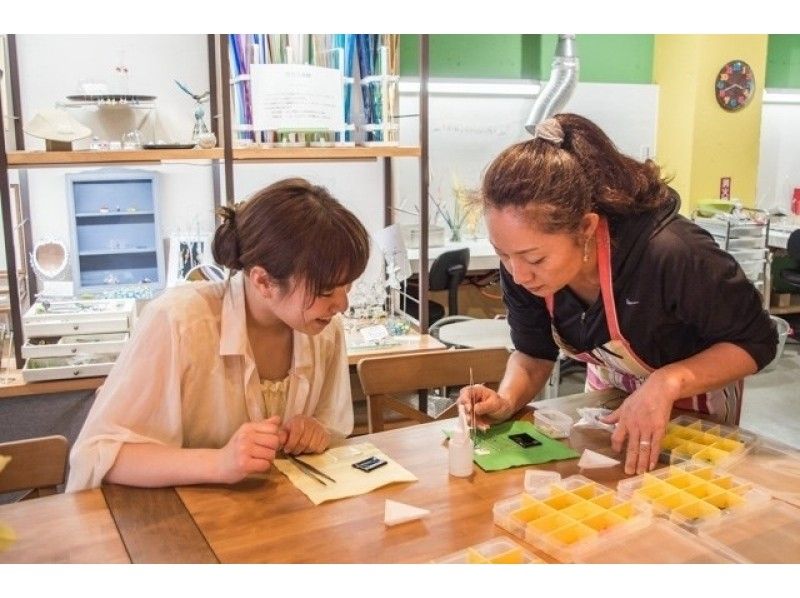 Lecturers carefully support Design is OK and free anywhere. The instructor will support you, so even a beginner is safe.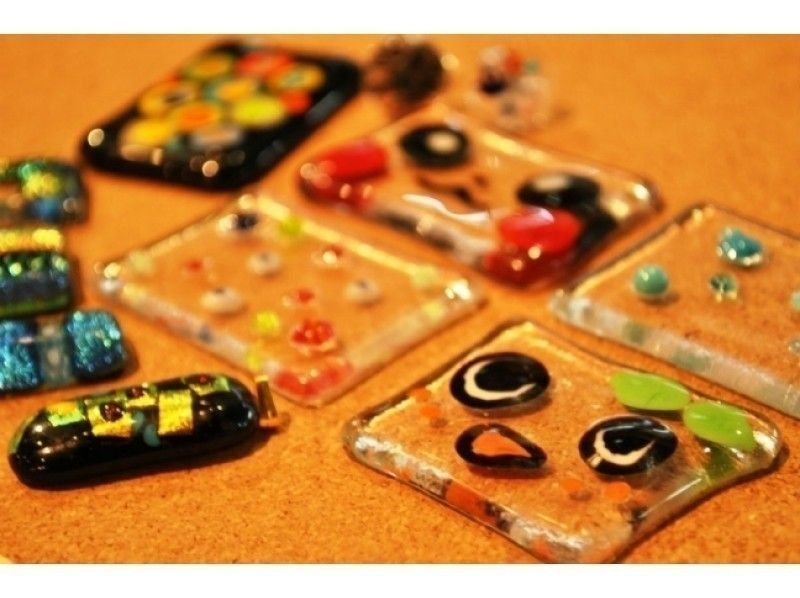 Experience casually on dating or in your family To make a glass plate, participation is OK from a 3 year old child! It is easy to experience in 30 minutes and is perfect for making memories with your family.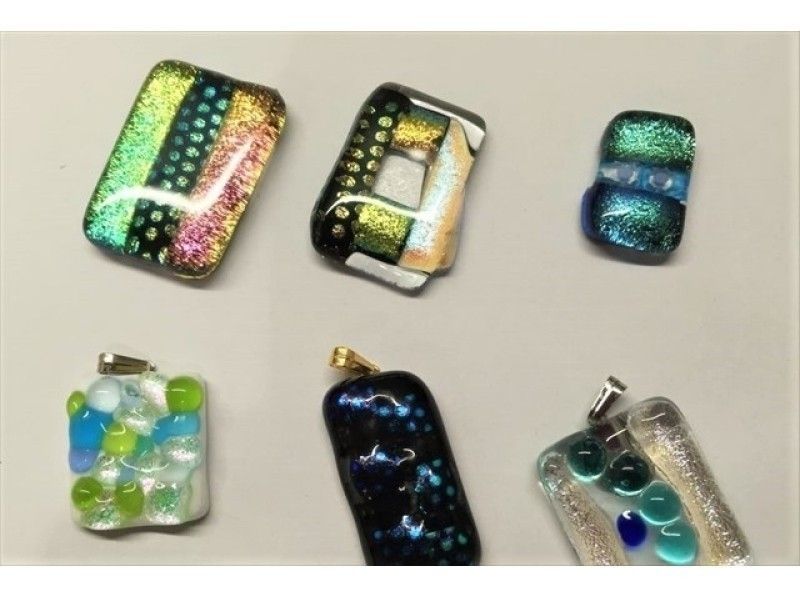 A notch option is also available With an option of +1,000 yen, you can also make a plate up a notch. If you are interested please contact the staff the same day.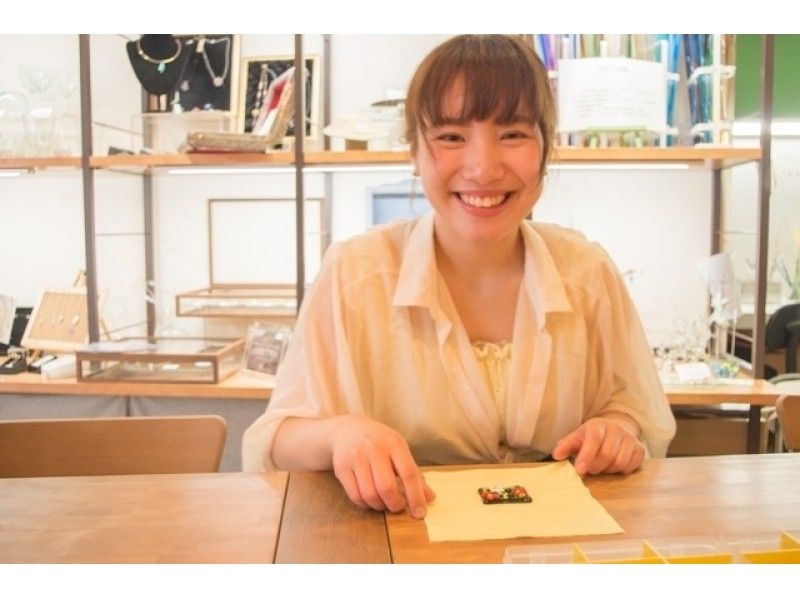 Please wait for the week ahead until completion About 1 week after delivery of the work. Please wait looking forward to seeing how it is finished. Will you visit us or we will separately send you 500 yen postage.
---
Information
Minimum number of people
1 person
Number of people who can book
1 to 10 people
Schedule
Regularly
Assemble time
Please fill in the remarks column with your desired time at the time of application.
(Please be between 10:00 and 19:00)
Assemble point
In Bal Samico
Glass studio Briet
Reservation deadline
The day before, until 5 PM
---
Regarding advance preparation
| | |
| --- | --- |
| About clothings and must-bring items | We recommend dressed clothes. |
| About rental items | Tools to be used for production are lent out free of charge. |
---
Facility information
Changing room
toilet
shower
Hot spring
Locker
Hairdryer
Parking Lot
convenience store
Supermarket
---
Access and map
location
1-26-4 Kichijojimoto-machi, Musashino-shi, Tokyo
How to reach by car
Approximately 15 minutes from the central highway "Takaido IC"
How to reach by train
JR "Kichijoji station" 5 minutes on foot
---
Price list
Basic charge
| | |
| --- | --- |
| Participants (over 3 years old) / people 1,620yen | Over 3 years old ~ |
※Prices including all taxes.
※ The above is the basic charge.
* Prices may vary depending on the schedule, so please see the price list displayed after selecting the schedule.
---
---
About payment / cancellation
| | |
| --- | --- |
| About payment | Payment on cash on the day thank you. |
| Payment method | The payment method specified by the operator. |
| About cancellation fee | ご予約をキャンセルされる場合は、速やかにご連絡ください。 お客様のご都合によりキャンセルされる場合、下記のキャンセル料を申し受けます。 当日:ご予約料金の50% 無断キャンセル:ご予約料金の100% 日程や人数変更も、速やかにご連絡ください。 時期や予約状況により、ご希望に添えない場合がございます。 あらかじめご了承ください。 |
| Cancellation by operators. | 機材不良により中止する場合があります。 なお中止の際の現地までの交通費等の費用は補償できません。 状況により中止と判断される場合は、前日までに主催会社よりご連絡いたします。 |
---
Other
Matters require attention
· It will take about 1 week to complete the baking
· If you wish to receive the work, please come to the workshop after one week or later, we will send it as soon as it is completed. (Additional shipping costs 500 yen)
Everyone's experiences
There are no reviews yet
1,620円~(税込)
Participants (over 3 years old) Price per person
Included in price
Experience fee, material costs, firing costs
When you book this plan 15 pt I will save it!
| | |
| --- | --- |
| | Starting time |
| | Participating age3 years old ~ |
| | Time required Within one hour |
| | ScheduleRegularly |
| | Assemble point Look in GoogleMap |