【Tokyo · Harajuku】】 "Laser Trap" 25 min 1 room Private Reservation Plan (for 1 ticket)
プランID:15795 提供:Super tight chamber laser trap
1,600yen~​ ​(tax included)
参加者1人あたりの料金
プランID :

15795
Tokyo / 23 wards
escape game
Empty-handed OK
Rain departs Allowed
子供参加可
アクティブ爽快
スタート時間

Participating age

0 才~

Time required

Within one hour

ScheduleRegularly
Assemble point Look in GoogleMap
Description​ ​
It is a ticket for 1 room rental plan which can enjoy attraction "laser trap" for 25 minutes. 2 ~ 12 people can join (※ tickets for the number of people are necessary). The best recommendation is that there is a hidden mode for private limited use! It is pitch dark in the room where the game is played. In the room there are three buttons to clear the game and the laser covered. Pressing three buttons within the time limit without touching the laser is a thrilling attraction. There are 4 levels of elementary level, intermediate level, advanced level, and professional level. It is scored by touching the laser and the time it took to clear the game. The start is 999 points.
素早いコース選びと身体能力で差をつけろ!
「オーシャンズ12」「エントラップメント」「007」「バイオハザード」など数々の映画に登場するこのレーザートラップ。アメリカでは「Laser Mase」と呼びます。服がレーザーを遮ってもOUT。映画の主人公になりきって、動きやすいタイトな服装でチャレンジしてみて。スタートしたら時間との勝負。脳と体の柔軟性があるのはだれか!?
---
Attractions of the plan
長い髪にも気を付けて!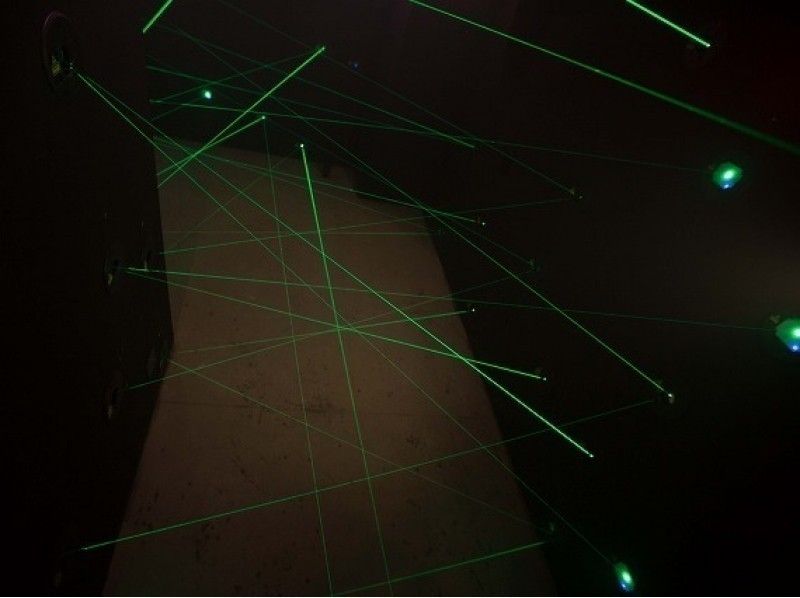 レーザーの本数はレベルが上がると増えます!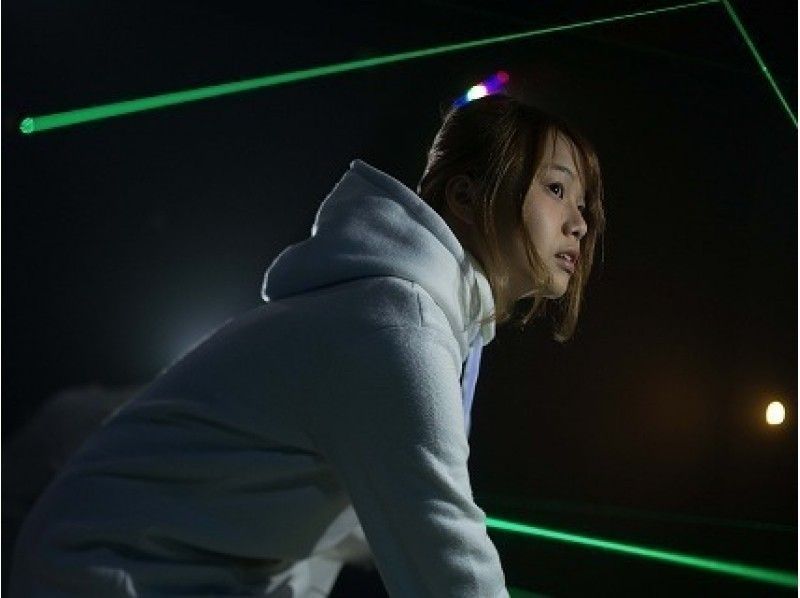 フード付きも意外と危険!
---
Information
Minimum number of people
2 人
Number of people who can book
2人〜12人
Schedule
Regularly
Assemble time
Reservation is unnecessary.
Depending on the congestion situation, it may be subject to restrictions on entry and use.
Assemble point
Super tight chamber laser trap
Reservation deadline
There is acceptance on the day (the morning until 11 am)
---
Regarding advance preparation
| | |
| --- | --- |
| About clothings and must-bring items | Easy to move clothes |
| About rental items | Everything you need, we will prepare here. |
---
Facility information
Changing room
toilet
shower
Hot spring
Locker
Hairdryer
Parking Lot
コンビニ
スーパー
---
Access and map
所在地
1-19-9 Jingumae, Shibuya-ku, Tokyo Prime Harajuku 3F
How to reach by car
Parking is not. Please use your local coin parking.
How to reach by train
About 1 minute on foot from JR Yamanote Line Harajuku Station Takeshita mouth
---
Price list
Basic charge
| | |
| --- | --- |
| Participants / per person 1,600yen | |
※Prices including all taxes.
※上記は基本料金になります。
※日程によって料金が異なる場合がございますので、日程を選択した後に表示される料金表をご覧ください。
---
---
お支払い・キャンセルに関して
| | |
| --- | --- |
| お支払いについて | 当日に現金にてご精算をお願いしております。 カードは使用できませんのでご了承ください。 |
| Payment method | The payment method specified by the operator. |
| About cancellation fee | Reservation is unnecessary. Cancellation fee is not received. |
| Cancellation by operators. | On that day, it may be canceled due to disaster or facility malfunction or breakdown etc. Please understand beforehand because we can not respond to compensation such as travel expenses even if it is canceled after arrival at the meeting place. |
---
Other
Matters require attention
Can not be used in conjunction with other coupons, coupons, discounts etc.
* Be sure to check common usage conditions and notes before purchasing.
みんなの体験談
There are no reviews yet
Included in price
1名分チケット(「レーザートラップ」25分1ルーム貸し切り遊び放題)・消費税
| | |
| --- | --- |
| | スタート時間 |
| | Participating age0 才~ |
| | Time required Within one hour |
| | ScheduleRegularly |
| | Assemble point Look in GoogleMap |