[Tokyo / 23 wards] Why do not you stroll around the city with Japanese style clothing? Kimono rental dressing plan in Ginza
プランID:15690 提供:Bazara Kimono rental Ginza 3 chome shop
3,456yen~​ ​(tax included)
大人1名あたりの料金
プランID :

15690
Tokyo / 23 wards
Kimono rental
Empty-handed OK
1 person participation Allowed
Rain departs Allowed
子供参加可
ファミリーで楽しむ派
Starting time

10:00

10:30

11:00

11:30

12:00

12:30

13:00

13:30

14:00

14:30

15:00

15:30

16:00

16:30

17:00

Participating age

0 才~

Time required

Within one hour

Schedule5月〜9月
Assemble point Look in GoogleMap
Description​ ​
About 3 minutes on foot from Ginza station, about 5 minutes on foot from Yurakucho station, do not you wear a yukata stroll around the streets with a good access point? Yukata can choose from over 300 wear. Free hair set for simple style. Items such as clogs and drawstrings are also available, so you can go out with a full-body Kimono Coordination.
The minimum wearing time is about 15 minutes!
The rental fee for the yukata change depending on the pattern and design. There seems to be lost because there are so many. You can choose carefully according to your preference and use.
Do you want simple? Going fashionable? Hair sets and accessories you can choose
A professional hair stylist arranges a hair set suitable for the type and design of the yukata. Simple things are free, but you can also make it a real hair set featuring commitment.
Because it's so hard to stick to small items as well. Small purse clothes for going out are free rental, but you can rent an umbrella that matches the yukata for a fee, with embroidered collar and clasped in an option. We will make the atmosphere more compelling.
If I change into a yukata, I will take a stroll through the streets of Doki Doki
Ginza is a popular spot to compete for the first and second place in Tokyo. Not only for town walking, it is also ideal for use in kabuki appreciation, tea ceremony, wedding ceremonies and so on. Since it is not easy to arrange like a suit or one piece, you should feel fresh and entertaining while you are throbbing.
---
Attractions of the plan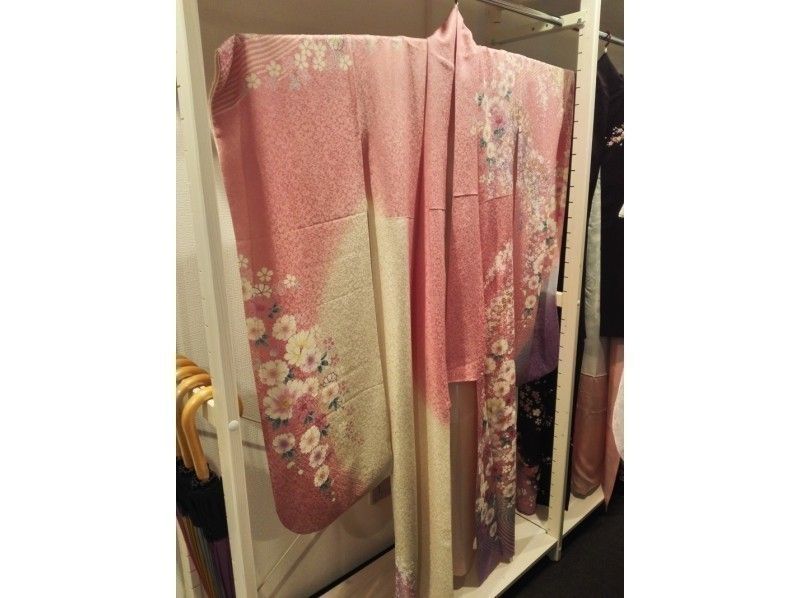 Brilliant visit arrival Visit arrival is also selected when upgrading.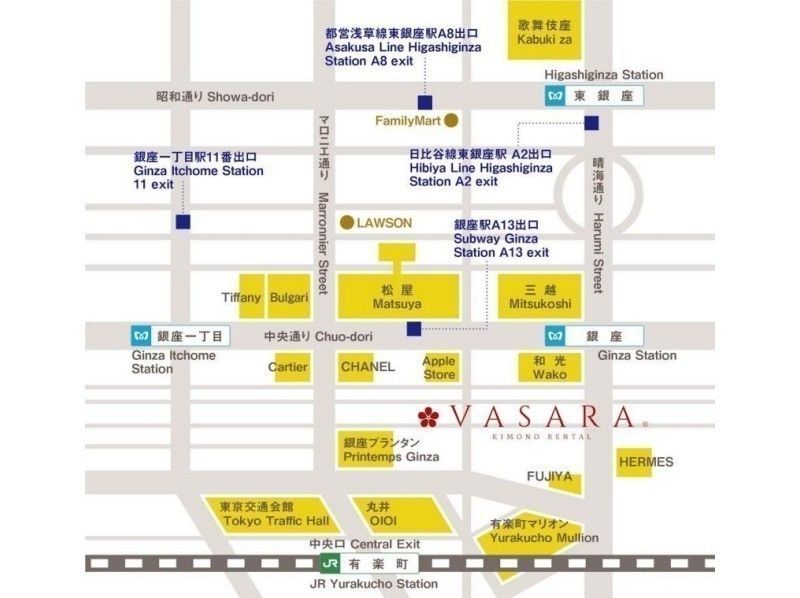 Ginza store map Access conveniences such as Kabuki-za and Mitsukoshi, Kabuki appreciation and tea experience with refreshing Yukata appearance!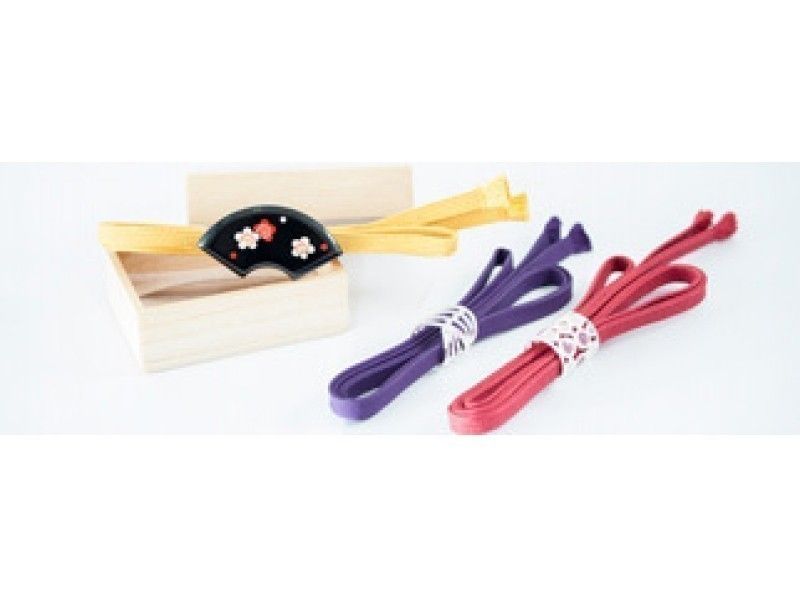 Classical style string etc If you can select the accessories you want to see point-making on a yukata figure, it will make a difference.
---
Information
| | |
| --- | --- |
| Minimum number of people | 1 人 |
| Number of people who can book | 1人〜3人 |
| Schedule | 5月〜9月 |
| Assemble time | Please fill in the remarks column the desired start time at the time of reservation. |
| Assemble point | Bazara Kimono rental Ginza 3 chome shop |
| Reservation deadline | Before 2 days |
---
Regarding advance preparation
| | |
| --- | --- |
| About clothings and must-bring items | Please bring an identification card (passport, credit card etc) for identity verification. |
| About rental items | A set of Yukata, large-scale Japanese style bags, umbrella, parasol, umbrella (umbrella), hair ornament, hat |
---
Facility information
Changing room
toilet
shower
Hot spring
Locker
Hairdryer
Parking Lot
コンビニ
スーパー
---
Access and map
所在地
3-3-14 Ginza, Chuo-ku, Tokyo 3rd Floor of the Keiseuk Building
How to reach by car
Since there is no parking lot, please use the neighboring coin parking etc.
How to reach by train
· JR "Yurakucho Station"
About 4 minutes on foot from the central entrance

· Tokyo Metro Ginza Line "Ginza Station"
About 2 minutes on foot from B4 exit

· Tokyo Metro Yurakucho Line "Ginza 1-chome Station"
About 2 minutes on foot from Exit 8
---
Price list
Basic charge
Adult / name 3,456yen
浴衣スタンダードプラン
優雅な無地浴衣や小さい花模様の柄で大人のスタイルになります。
Adult / name 4,860yen
浴衣ワンスタープラン
様々な花柄模様の浴衣で夏の銀座町へ出かけましょう。
Adult / name 5,940yen
浴衣ツースタープラン
最高なグレードで、ゴージャス浴衣姿に変身!
オプション料金
Adult / name 540yen
It is an early morning charge at the beginning of 9:00 or 9:30 arrival.
Adult female / name 1,080yen
ワンスターヘアセットサービス
編みこみでお花やシニオンをつくり、アップスタイルヘアを中心におしゃれにまとめます。
Adult female / name 2,160yen
ツースターヘアセットサービス
カールを用い、プロのヘアメークが技術を駆使したアップスタイル。巻いたり、盛ったり、人とは違うヘアスタイルが楽しめます。
Adult / name 540yen
Prepare a variety of small items such as a triplet and a maiko umbrella, a parasol, a flower decoration, etc. for a variety of productions!
Each plan / name 1,080yen
【7/22、7/29、8/5】
特別営業日は、特別料金1,000円(税別)が別途発生致します。
※Prices including all taxes.
※上記は基本料金になります。
※日程によって料金が異なる場合がございますので、日程を選択した後に表示される料金表をご覧ください。
---
---
お支払い・キャンセルに関して
About payment
Please pay at the day of cash or credit card,.
※ The serving card
VISA · MASTER
Payment method
The payment method specified by the operator.
About cancellation fee
The day before: 50% of the reservation fee
On the day: 100% of the reservation fee
The reservation: 100% of the reservation fee
Cancellation by operators.
Experience may be canceled due to equipment malfunction or breakdown.
If you was canceled, it can not respond to compensation, such as travel expenses of up to local.
Please note.
---
Other
Matters require attention
Please return it 30 minutes before closing time.
(You can change clothes at the shop)

If business hours are exceeded, please contact the store and be sure to return it by 12:00 the next day.
※ If you overdue the next day 12:00, you will separately charge a late fee of 980 yen (excluding tax)
Other notices
· Packages other than valuables can be deposited
Service out of period
This season of sales has ended.
Included in price
Yukata / belt, dressing fee, hair set (standard), hair ornaments, drawstring for going out · clogs
| | |
| --- | --- |
| | Starting time 10:00 10:30 11:00 11:30 12:00 12:30 13:00 13:30 14:00 14:30 15:00 15:30 16:00 16:30 17:00 |
| | Participating age0 才~ |
| | Time required Within one hour |
| | Schedule5月〜9月 |
| | Assemble point Look in GoogleMap |