A 4-minute walk from [Kanagawa, kimono rental] Kamakura Station! Spend an elegant time in Kamakura × French Lunch!
プランID:14475 It provides:Bathara Kimono rental Kamakura Komachi Street shop
4,900yen~​ ​(tax included)
Fee per participant
Plan ID:

14475
Kanagawa / Shonan Kamakura
Kimono rental
Empty-handed OK
1 person participation Allowed
Meal
Children can join
Nature fullness relaxing school
Families enjoying family
Starting time

Participating age

16 years old ~

Time required

Within one hour

For 1.5 hours

2-3 hours

3-4 hours

Four to five hours

5-6 hours

On the day more than 6 hours

ScheduleRegularly
Assemble point Look in GoogleMap
There are no story stories of this plan yet
Description​ ​
A kimono set rent, enjoy the ancient capital of Kamakura tour plan. You can stroll to the French lunch with and deals in the series shop "roomlax Cafe".
A great deal! Satisfaction plan in Kamakura × lunch!
Cheerful atmosphere of the United States west coast system in a condo in the NY, brunch to spend with friends said in Kamakura. Masonry trained in French, by the chef came worked on product development in Tokyo 500 stores or more, taking advantage of the things local, you can enjoy a bran Good cuisine.
"French toast" is a rarity in our specialty! !
Design kimono 1000 Chakuijo! Please choose your favorite things!
Contemporary to modern patterns and classic pattern, also we are allowed to offer a number of unique pattern. In addition, band and accessories are all the staff we have been available to suit your kimono of hope. Please say and it is what if you have something you would like in the shop.
Simple Hair free service!
Hairpin free simple hair arrangement with, has the hair arrangement that can produce a glamorous braided accepting a fee. Please contact us so we offer a variety of plans.
---
Information
Minimum number of people
1 person
Number of people who can book
1 to 5 people
Schedule
Regularly
Assemble time
10:00~(最終受付:17:00)

※ We would like to ask the participation time of your choice to third choice at the time of booking.
※ return deadline time: 17:30
Assemble point
Bathara Kimono rental Kamakura Komachi Street shop

Yubinbango248-0006
Kamakura, Kanagawa Prefecture Komachi 2-chome, No. 8 No. 7 corner of Plaza second floor
Reservation deadline
The day before, until 5 PM
---
Regarding advance preparation
| | |
| --- | --- |
| About clothings and must-bring items | Sorry, we have not found in particular, please come empty-handed. |
| About rental items | Set rental fee (kimono, obi, kimono bag, sandals, hairpin, tabi) |
---
Facility information
Changing room
toilet
shower
Hot spring
Locker
Hairdryer
Parking Lot
convenience store
Supermarket
---
Access and map
location
Kamakura, Kanagawa Prefecture Komachi 2-chome, No. 8 No. 7 corner of Plaza second floor
How to reach by train
A 4-minute walk from the JR Yokosuka Line-Enoden "Kamakura Station" east exit
---
time schedule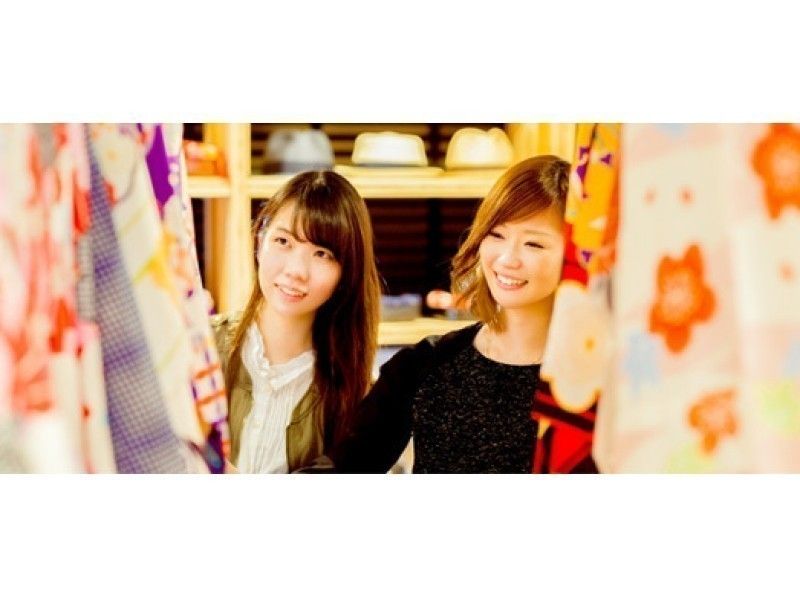 Please come to the booked shop. Please feel free to call us if you have any chance where I do not know. In addition, thank you for your reservation time than a little as soon as possible of your visit. There is no one in particular, it is you have, but you for other person of confirmation of, I will present only thank of identification (such as a passport or credit card).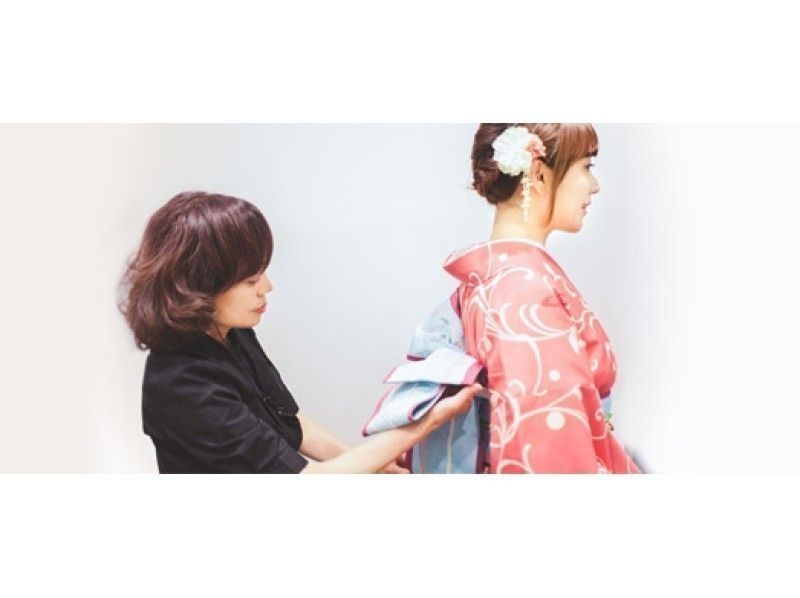 After the reception, we will begin our dressing in immediately dedicated dressing space. The staff will be happy to your dressing quickly from undershirt (kimono underwear) to the band. Per per person up to your dressing completion is approximately 20 minutes.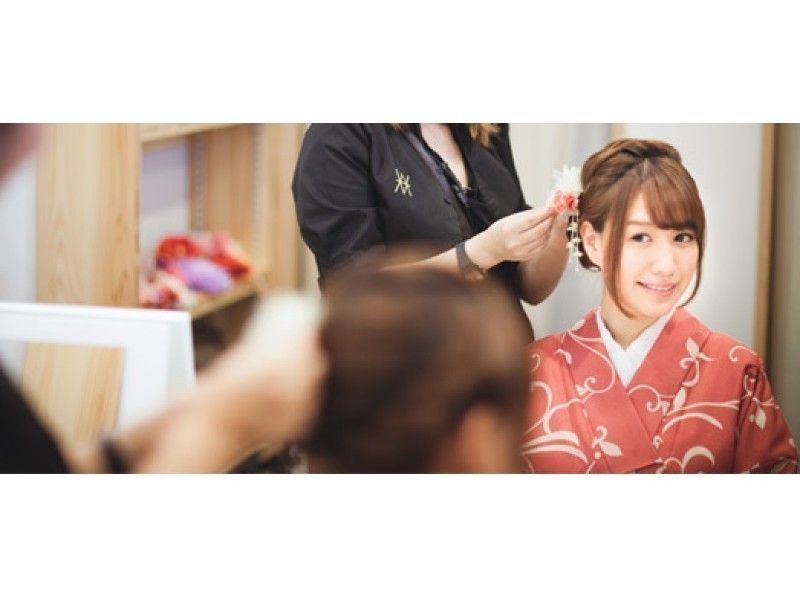 After who summons the kimono will make the hair set. Paid courses, such as braided complement the kimono from the free courses are also available. Since the kimono of much trouble we have recommended from being firm also hair set.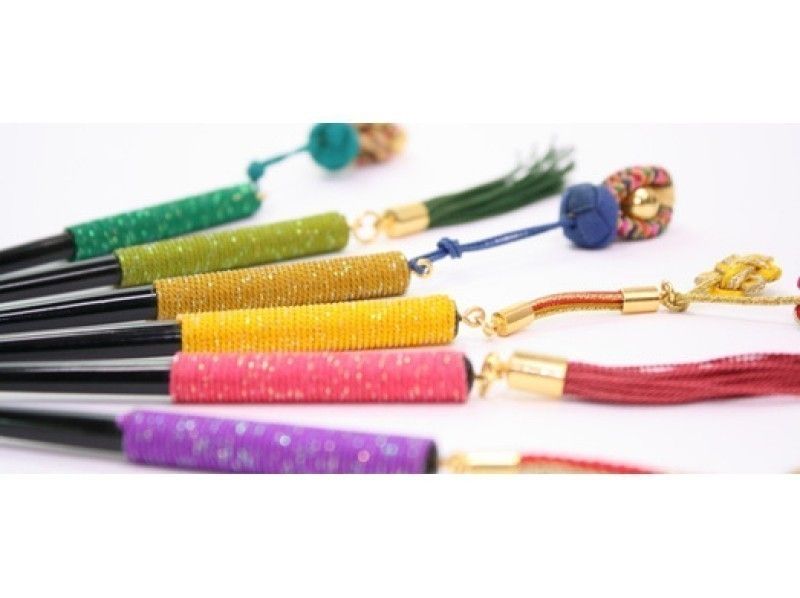 Are you dressing completion will have gotten to put small items required for the purse to match the kimono. Valuables can not be entrusted to us, we ask that you have will be put into a purse. Large purse basket back in addition to purse also have your loan at an additional cost.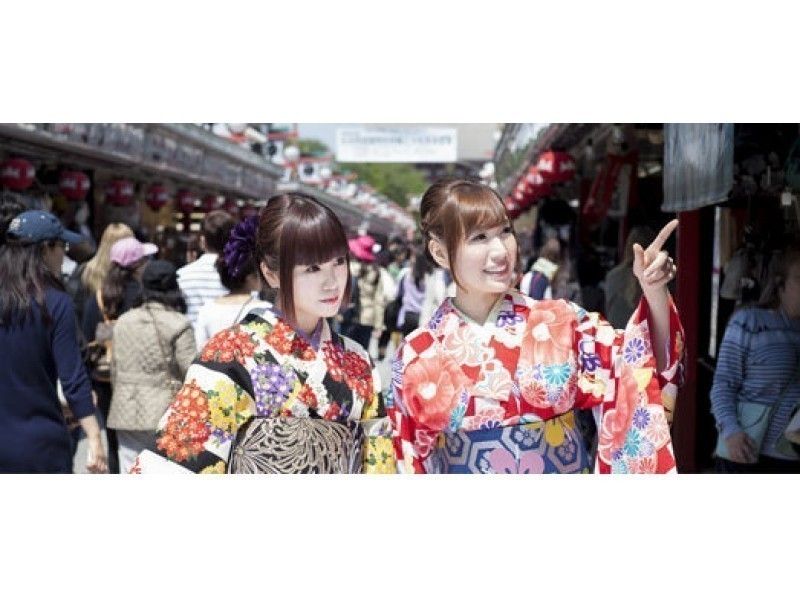 If you can have any preparation, please enjoy a stroll and dine Kamakura. The Asakusa There is a lot of attractions. Questions such as around the side of the staff also recommended please feel free.

▼ return
Return to up to 30 minutes before closing time, we will change of clothes you in the dressing shop.
---
Price list
Basic charge
| | |
| --- | --- |
| Participants / per person 4,900yen | 16 years old - (more than high school) |
Option fee
| | |
| --- | --- |
| The next day return option / person 980yen | ※翌日12:00までにご返却 |
※Prices including all taxes.
※ The above is the basic charge.
* Prices may vary depending on the schedule, so please see the price list displayed after selecting the schedule.
---
---
About payment / cancellation
About payment
Day cash or credit payment by card (VISA · MASTER),
Payment method
The payment method specified by the operator.
About cancellation fee
Since I will be charged a cancellation fee or less, please check in advance.
- 2 days ago · previous day cancellation: 50% of the experience fee
- The day of cancellation: 100% of the experience fee
Cancellation by operators.
Everyone's experiences
There are no reviews yet
4,900円~(税込)
Fee per participant
Included in price
A set rental fee (kimono, belt, Japanese style bags, sandals, kanzasi, socks), dressing fee, lunch fee, consumption tax
When you book this plan 45 pt I will save it!
| | |
| --- | --- |
| | Starting time |
| | Participating age16 years old ~ |
| | Time required Within one hour For 1.5 hours 2-3 hours 3-4 hours Four to five hours 5-6 hours On the day more than 6 hours |
| | ScheduleRegularly |
| | Assemble point Look in GoogleMap |