[Tokyo ·Asakusa】 Houseboat Ride on Tokyo Take a tour! [Sumida River Cruise "Musashi"]
Beginners welcome - First try
Empty-hands OK
Meal included
Solo participant
Charter possible
Operate rain or shine
Children welcome
Possible number of bookings

Participating age

Age 6歳 ~ Age 100 歳
Houseboat It is a plan of 2 hours 30 minutes more luxurious than "Wakamiya" where you can enjoy plenty of Visit the bridge of Sumida River 14, Tokyo tower· Tokyo Across the skytree towers and the space between Edo and modern times Cruising Is a series of new discoveries. All-you-can-drink and karaoke are also unlimited. Enjoy the night view on the deck overboard, or sing karaoke on board. Both are the best ♪ ※ The tour course is the same as Kasuga
The different view of Tokyo with seasonal food.
It was totally different from usual, with a lavish cuisine menu such as fresh seafood sashimi from Tsukiji, and Ekomae Tempura fried at high temperature. Tokyo You can enjoy the views of There is no doubt that it will be appreciated as a hospitality for guests from abroad. It is also recommended for special celebrations, entertaining, and gifts for parents.
※ option Or companion Comic storytelling We can also arrange homes, rooms, and magicians. Prices Contact us Please give me
Enjoy the view of old and new tower
Our shop located at the foot of Umayabashi Bridge that close to the Tokyo Skytree. Our tour will upstream the Sumidagawa River to the point the most closed to Skytree. This is a special change that you will see both the old Tokyo tower and new skytree in one cruising.
Sashimi, Tempura & unlimited drink
【Food Menu】
Steamed sake of large clam, above sashimi boat prime, king crab prime, yakitori (Ohgushi), deep-fried fresh tempura (6 dishes), Unaju, miso soup, pickles, seasonal desserts
【Drink Menu】drink bar
Beer, sake, whiskey, shochu (potato, wheat, JINRO), wine (red, white), plum wine, oolong tea, Coca-Cola, orange juice, cider, mineral water, green tea
Calendar info reloading failed
Immediate booking OK!
Reception closed
Not accepted
Request booking
※ For request booking you will receive acceptance notice from Activity Provider.
About fees
※The list price includes tax.
※The above price is a basic fee.
※Fees may vary depending on schedule, please check the fee displayed after selecting the date.
Plan attractions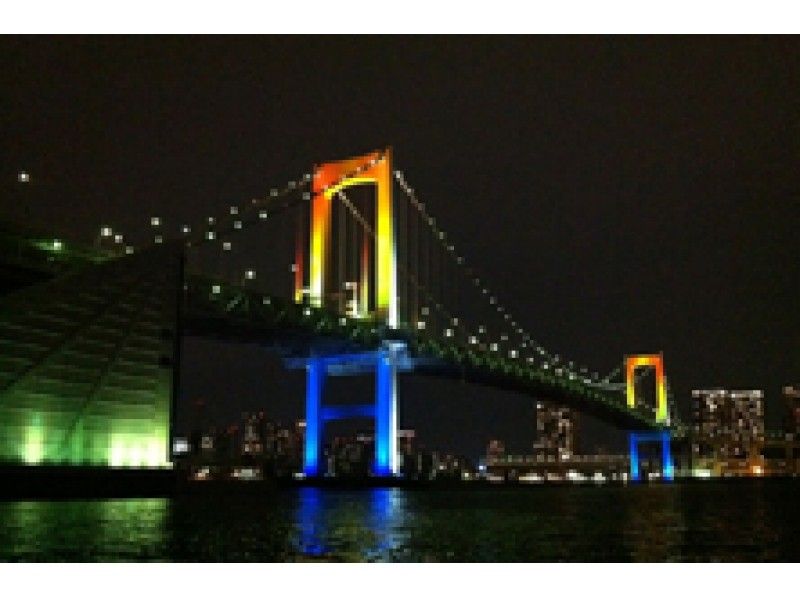 Many highlights In our plan, round trip between Azumabashi ~ Odaiba. Hope the new and old tower, evades the Rainbow Bridge.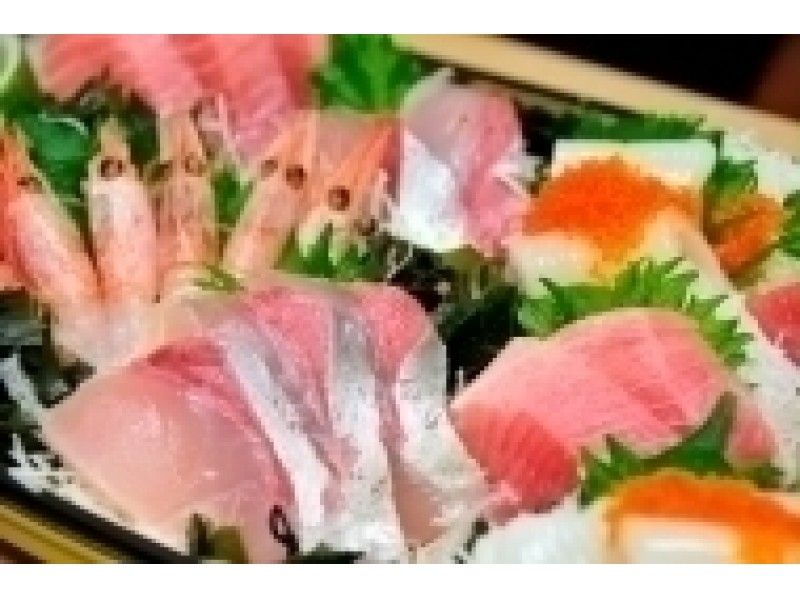 Selected ingredients Such as tuna, which came from tuna professional Tsukiji Omiya shop, smack in the fresh sashimi. Conger high Popular Edo-style tempura has purchased what was judge in the day from five shopping Tsukiji mountain. Taste of fried fresh tempura is also exceptional.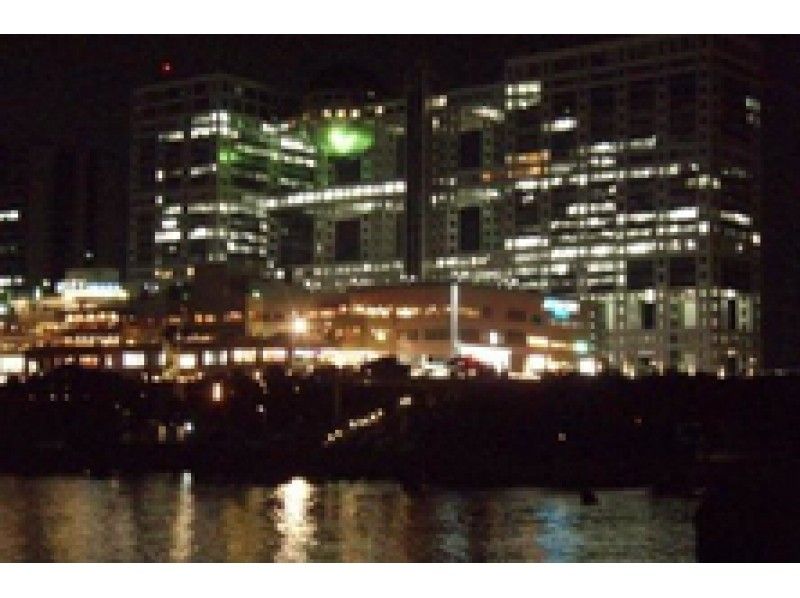 Enjoy the scenery Glittering night view will delight the eye. Familiar Tokyo of scenery also, to something different at all from the ship. That weather comes into you are satisfied if deck.
Detailed information of this plan
Required minimum number of participants

10

Person(s)
Possible number of bookings

2~

40

Operating period
All-year-round
Assembly time
Noon
11: 30-12: 30
evening
・ Monday to Friday (Weekday) 18: 30-19: 00
・ Saturday 17: 30-18: 30
・ Sundays and holidays from 17:00 to 18:00
* Departure time may vary slightly depending on the reservation status. On the day Will be announced after booking is confirmed
* The cruise is 2 hours and 30 minutes from the start time. Please let us know your preferred time when applying
Booking deadline
2 days before 23: 59
Other notifications
※ There is a clean toilet on the boat. Everyone can use even female and children.
※ It also had an air conditioning system installed. You will have a comfortable time in the boat both summer and winter.
※ Although it is wasn't shaking that severe, we also suggest you drink the motion sickness medicine 1 hour to 30 minutes early.​ ​
All reviews
0

Results

No comments・reviews
Access - Map
東京都墨田区本所1-3-11 シェーンブルク本所1F
■釣新うまや橋乗船場
都営大江戸線蔵前駅A7出口を出て(右手にすぐ交番が見えます)右に直進し、うまや橋を渡ってすぐ目の前
Assembly point
Funayado Tsurishin
If you arrive by train
It is about 2 minutes on food from Kuramae Station A7 Exit of Toei Oedo Line.
About 5 minutes on food from Kuramae Station A2 or A4 Exit of Toei Asakusa Line.
About 10 minutes on foot from West Exit of Ryogoku Station of Sobu Line.
Q&A about this plan
No questions about this plan
Activity Provider of this plan
Asakusa/Ueno
popular plans
---
Houseboat Search from area
Find other experiences in neighboring areas
---