[Hokkaido Kushiro] Akan experience the Ainu traditional craft "wood carving"! Let's make the original nameplate learning fun
プランID:13266 提供:Lake Akan Ainu Kotan
1,400円~​ ​(tax included)
参加者(5~14名)1人あたりの料金
プランID :

13266
Hokkaido / Kushiro, Akan, Nemuro, Kawayu-Kutcharo
Making accessories
Empty-handed OK
Rain departs Allowed
子供参加可
ファミリーで楽しむ派
スタート時間

Participating age

0 才~

Time required

Within one hour

ScheduleRegularly
Assemble point Look in GoogleMap
Description​ ​
In the "Akan Ainu Kotan" is in the spa town of Kushiro-Akankohan, offers a variety of plans to learn while experiencing the Ainu culture of tradition. In our plan, to experience the Ainu traditional craft "wood carving" Akan, we will make you a nameplate. The required time will be about one hour.
Easy-to-understand guidance wood carving artist
Akan has produced a number of great wood carving works and crafts Ainu traditional craft. It is a plan where you can experience a wood carving while learning fun by utilizing the technology.
Since digging way is give some guidance clarity is wood carving artist of Ainu Kotan, you can make your own work at the first time of a person. You can also support training trips and school trips of multiplayer.
Also training and lectures of the Ainu of traditional musical instruments "mukkuri" in option
In option, also apply for the training plan to learn how to play the Ainu of traditional musical instruments "mukkuri". Along with the learn the basic how to play the course, cry of the child bears, etc. and the nature of the scene the wind, you can listen to the performance of mukkuri to play, such as the richly expressed thoughts of maidens to the love. Mukkuri used in practice, you can take home as a souvenir. Also, you can listen to the lectures that tell the history and unique culture of the Ainu in Japan of indigenous people.
Also check souvenir and food not only here in
Akan is the Ainu Kotan there is a unique folk art shop of about 30 hotels, embroidery works by ingenious works and Ainu pattern by Leading woodcarving nurses are sold. Folk art motif, such as animals and birds at the center of the wood carving works to the small and beautiful accessories, there are a variety such as the Ainu instruments mukkuri. Shopping at the lively and fun shop of Ainu Kotan is also popular with people of tourists. The mall also has shops and snack cafe is local dishes eaten.
---
Attractions of the plan
Challenge to wood carving Creating works while learning fun and a traditional wood carving of technology. Can works is you can take home that day. Memories of the trip is jammed, it is going to be a nice souvenir.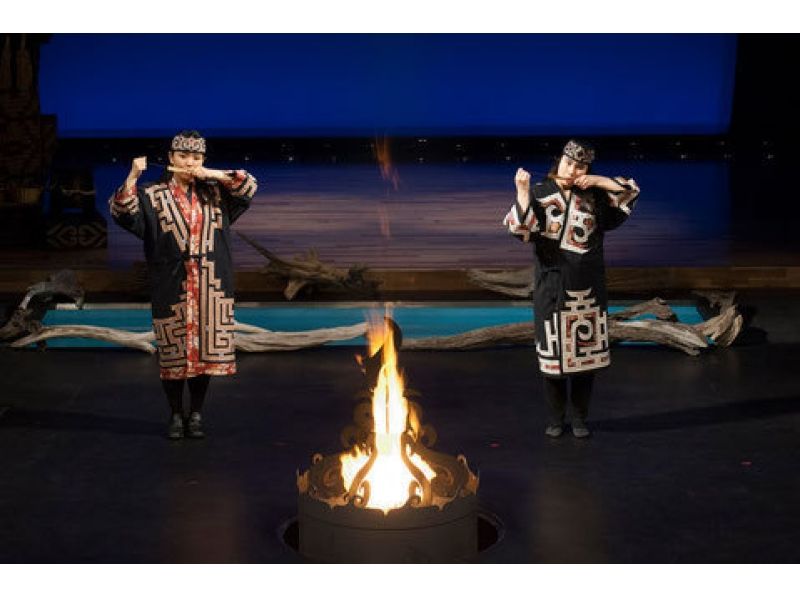 Feel in the skin the Ainu culture In the "Akan Ainu Theater tapered roller", and Ainu dance that has been designated as an important intangible folk cultural heritage of the country, staged a Fire Festival of Iomante. It is worth a look!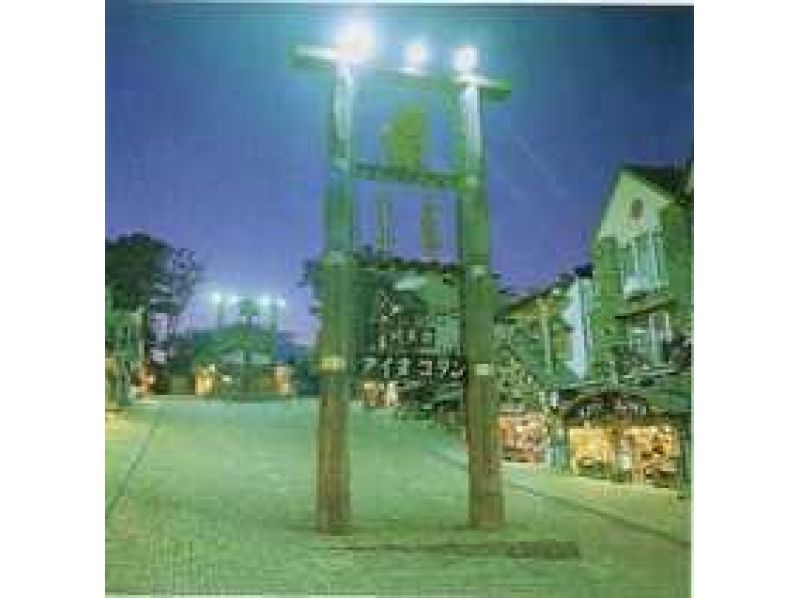 Visit our store of folk art Lined with shops of various handicrafts Lake Akan Ainu Kotan. There a lot, you will want to take a look one by one. While lost Arekore, but please enjoy the souvenir to choose.
---
Information
Minimum number of people
1 人
Number of people who can book
5人〜
Schedule
Regularly
Assemble time
9:00~20:00
※ Please inform me of the start time of your choice
Assemble point
Lake Akan Ainu Kotan
Reservation deadline
3 days before
---
Regarding advance preparation
| | |
| --- | --- |
| About clothings and must-bring items | Nothing in particular |
| About rental items | None |
---
Facility information
Changing room
toilet
shower
Hot spring
Locker
Hairdryer
Parking Lot
コンビニ
スーパー
---
Access and map
所在地
Kushiro, Hokkaido Akan-cho Akankoonsen 4-7-84
How to reach by car
About 1 hour from Kushiro Airport
About 1 hour and 30 minutes from Memanbetsu Airport
About 3 hours from Obihiro Airport
About 1 hour and 40 minutes from nakashibetsu airport
---
Price list
Basic charge
| | |
| --- | --- |
| Participants (5 to 14 people) / person 1,400yen | Designation of age is not particularly |
| Adult (15 or more people) / person 1,200yen | 18 years old or more |
| Small junior and senior high school students (15 or more people) / person 880yen | 6-year-old to 18 years old |
オプション料金
| | |
| --- | --- |
| Mukkuri course 15 minutes participants (more than 15 people) / person 600yen | 6-year-old (elementary school) or more |
| History 35 minutes participants in the lecture, the Ainu people (more than 15 people) / person 440yen | 6-year-old (elementary school) or more |
※Prices including all taxes.
※上記は基本料金になります。
※日程によって料金が異なる場合がございますので、日程を選択した後に表示される料金表をご覧ください。
---
---
お支払い・キャンセルに関して
About payment
当日に現金にてご清算をお願いしております。 カードは使用できませんのでご了承下さい。
Payment method
The payment method specified by the operator.
About cancellation fee
Cancellation fee does not apply, but in case of cancellation or change, please immediately contact us by telephone.
Cancellation by operators.
There is a case to be canceled due to unavoidable circumstances, but you can not respond to compensation, such as travel expenses of up to local.
Please note.
みんなの体験談
There are no reviews yet
1,400円~​ ​(tax included)
参加者(5~14名) 1 人 あたりの料金
Included in price
Experience fee, material cost
| | |
| --- | --- |
| | スタート時間 |
| | Participating age0 才~ |
| | Time required Within one hour |
| | ScheduleRegularly |
| | Assemble point Look in GoogleMap |