[Tokyo Metropolis · Ceramics] OK with creative motivation OK! The first pottery plan
プランID:12219 It provides:Platinum pottery class
3,800yen~​ ​(tax included)
Fee per participant
Plan ID:

12219
Tokyo / 23 wards
Pottery Experience - pottery class
Empty-handed OK
1 person participation Allowed
Charter Allowed
Children can join
Starting time

10:30

14:00

16:30

18:30

Participating age

3 years old ~

Time required

For 1.5 hours

ScheduleRegularly
Assemble point Look in GoogleMap
There are no story stories of this plan yet
Description​ ​
Even the first person can easily create works. Even if you have never touched the earth, you can try "Rokuro" from the beginning. We can handle anything from everyday use such as dish and tea bowl to original work. In this course, you can create your favorite course from handworking, electric powered rattles, and molds. Although it is a plan for the first time, we are dealing with any level up to the second degree and experienced persons of pottery experience.
It is a plan for beginners
First of all, you can experience the fun of touching earth. The staff will give you guidance carefully so that your motivation for creation will be in shape. You can make a cup of tea, a cup of tea, a bowl, a salad bowl, a coffee cup dish, a vase, a beer cup, a deed, a beer cup, a shochu cup and so on.
Even with an electrically powered wheel or handrail OK
Even if you are a first-time person, you can work with "hand-knotting" or using "electric aerodynamics". With one experience, you can easily create various videos. Please enjoy with a free idea.
A workshop that can concentrate and make pottery
It is a relaxing workshop in Shinjuku, Minato-ku, Tokyo, quietly facing the work in a relaxing atmosphere.
---
Attractions of the plan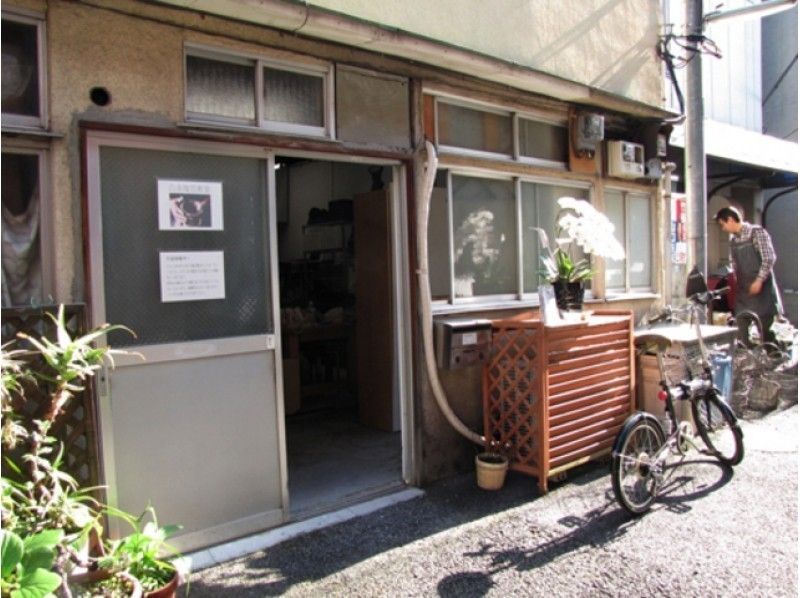 Classroom appearance. I am operating on the first floor of an old private house.
You can make plenty! You can make 3 works on average per person in time! Please choose your favorites at the end.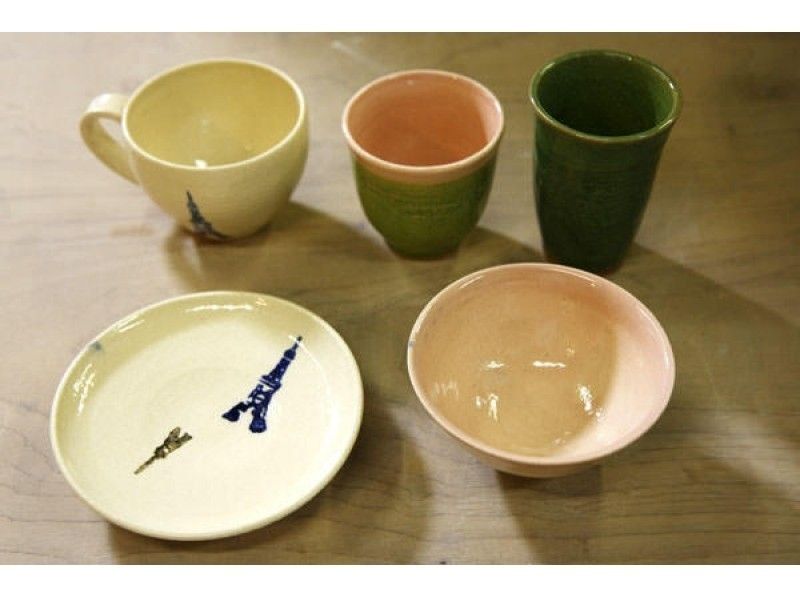 Coloring with additional experience At a later date (after 10 days) you can paint your own work if you come back to experience again.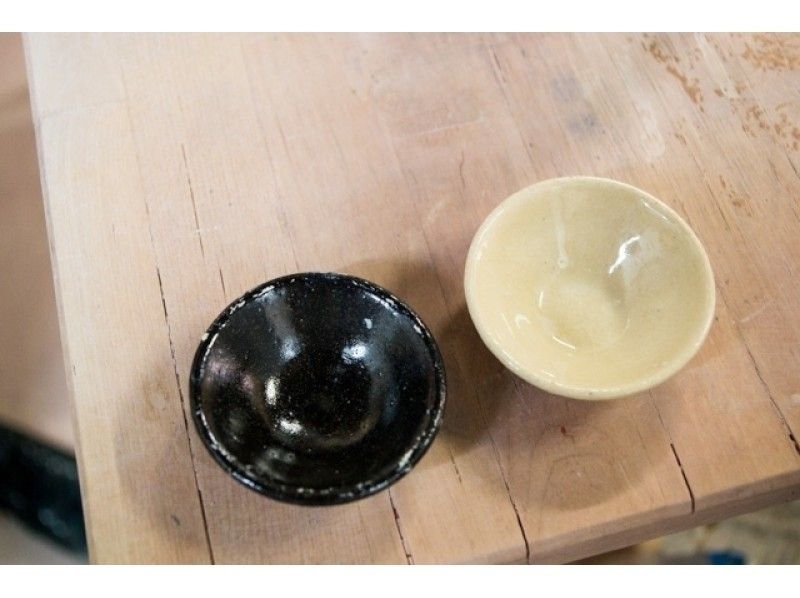 simply When finishing simple, please choose whether it is white or black. The classroom staff will complete it.
---
Information
Minimum number of people
1 person
Number of people who can book
1 to 8 people
Schedule
Regularly
Assemble time
<Moon · Tues · Thurs>
① 10: 30 ~ 12: 00
② 14: 00 ~ 15: 30
③ 16: 30 ~ 18: 00

<Fri, Sat, Sun>
① 10: 30 ~ 12: 00
② 14: 00 ~ 15: 30
③ 16: 30 ~ 18: 00
④ 18: 30-20: 00
※ It is a regular holiday on Wednesday.
Assemble point
Platinum pottery class
Reservation deadline
There is acceptance on the day (the morning until 11 am)
---
Regarding advance preparation
About clothings and must-bring items
There is no particular designation. Please come in easy to move clothes.
Please come by hand. (Aprons are free to borrow.)
About rental items
Nothing in particular.
---
Facility information
Changing room
toilet
shower
Hot spring
Locker
Hairdryer
Parking Lot
convenience store
Supermarket
---
Access and map
location
5-13-4 Shirokane, Minato-ku, Tokyo
How to reach by car
Approximately 12 minutes from Metropolitan Expressway No. 2 Meguro Line "Tendaiji entrance"
※ There is no parking lot. Please use coin parking.
How to reach by train
Subway Tokyo Metro Hibiya Line "Hiroo Station" (Exit 1 and 2) Approximately 10 minutes on foot
JR Tokyo Metro Hibiya Line / JR "Ebisu Station" (East Exit) Approximately 15 minutes on foot
※ No pick-up. Please use public transportation.
People who come by other means
Toei bus (87 between Shibuya station and Tamachi station) Front desk at Kitasato Institute Foot about 2 minutes on foot
---
time schedule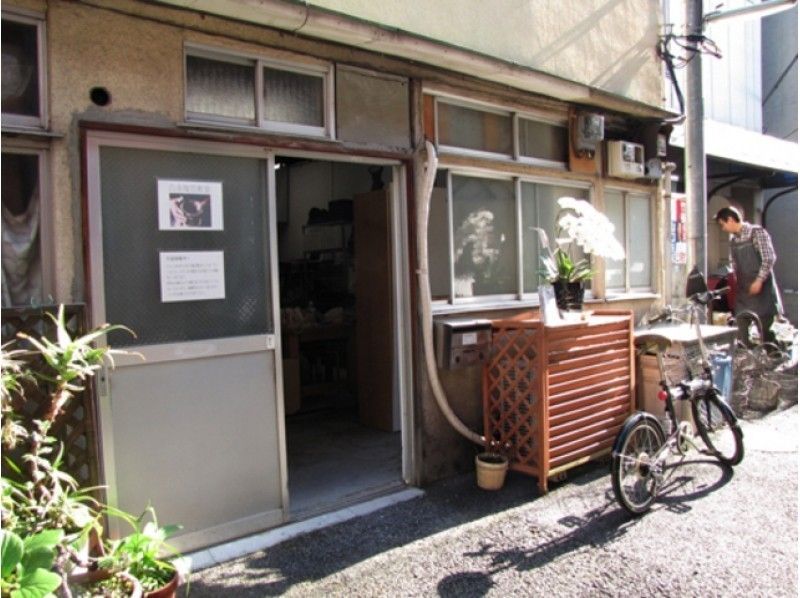 10:30
教室到着。受付をして下さい。
Please let us know your name at the entrance.
Please make your reception at the seat.
I will do the flow of the experience, explanation, when it is over.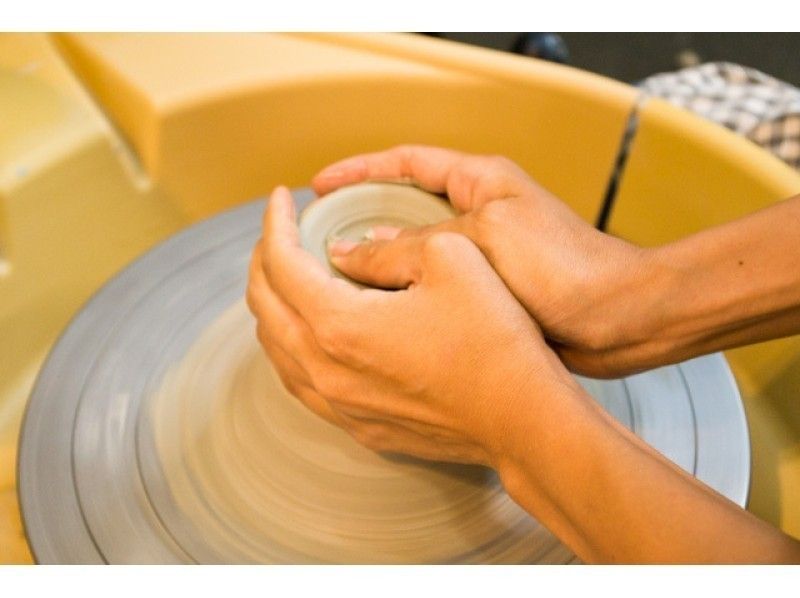 10: 40
デモンストレーション
In the case of a hand rail, I will make it at once.
In the case of electric powered wheel, we will first demonstrate.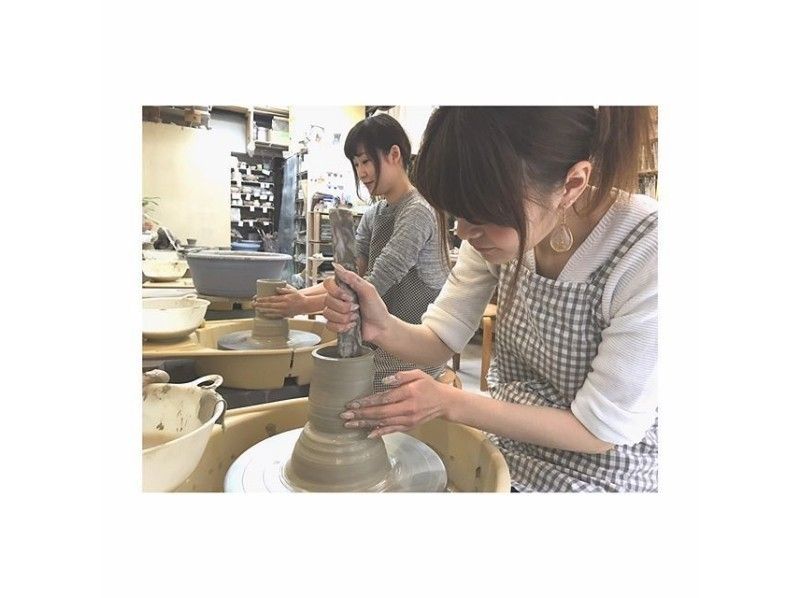 10: 45
制作開始!
Finally start! Please enjoy about one hour and make it.
You can make 2 ~ 3 pieces.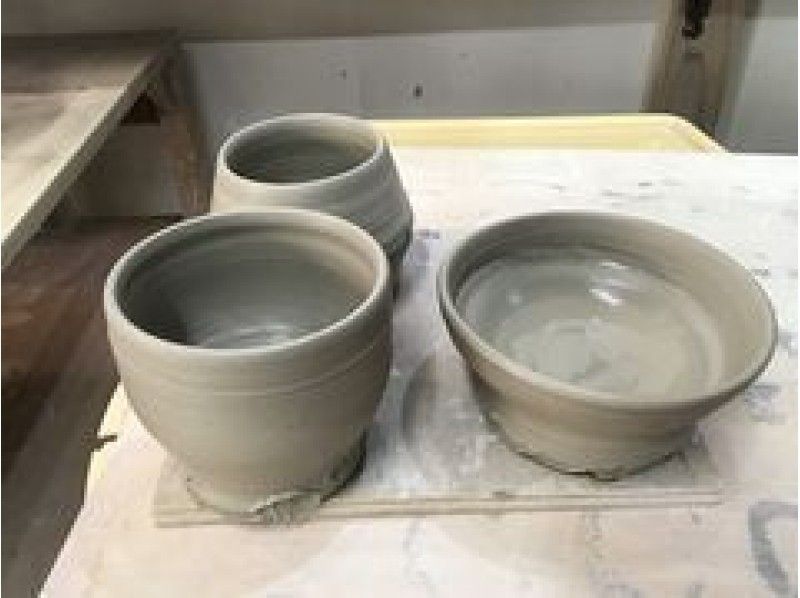 11: 45
制作終了。
Please clean up and wash your hands after the production.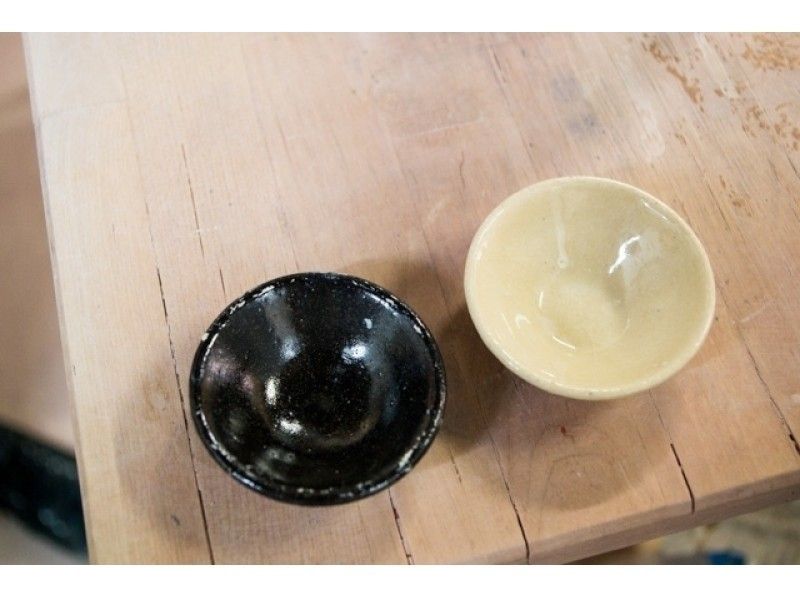 11:55
清算
Please choose the work you like and choose whether the color of the glaze is white or black for each.
Leave the rest to the classroom instructor!
(It is also possible to do a painting burning experience separately.)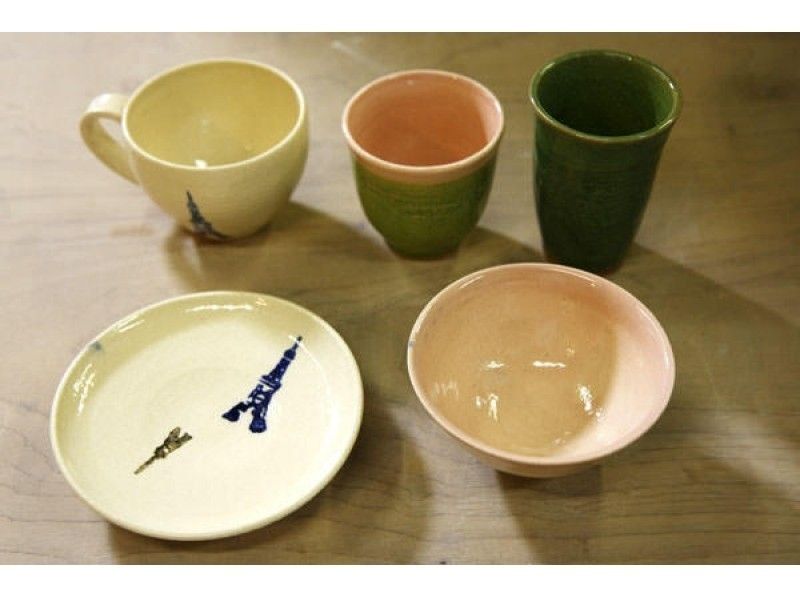 12:00
Leave
Congratulations!
Please be looking forward to the finish one month later ~
---
Price list
Basic charge
Participants / name 3,800yen
別途焼成費がかかります。
体積(縦cm×横cm×高さcm)×1.5円 となります。
(お皿の高さは4cm未満のものは4cm~計算させていただきます。)
[例えば]
作品サイズ 縦7cm×横7cm×高さ10cm のコップの場合・・・690円
作品サイズ 縦12cm×横12cm×高さ7cmのご飯茶碗の場合・・・1,410円
※手びねり、電動ろくろともに同一料金となります。
※Prices including all taxes.
※ The above is the basic charge.
* Prices may vary depending on the schedule, so please see the price list displayed after selecting the schedule.
---
---
About payment / cancellation
| | |
| --- | --- |
| About payment | Please pay with cash on the day or by card. (VISA, MASTER, AMEX) |
| Payment method | The payment method specified by the operator. |
| About cancellation fee | 予約をキャンセルされる場合、以下のようにキャンセル料金が発生いたします。 受講日の 8日前まで受講料の  0% 3~7日前受講料の 50% 0~2日前(48時間以内)受講料の100% 予約日時を変更される場合は、前々日までにご連絡下さい。 予約日時変更の場合はキャンセル料金はかかりません。 数名でご予約された場合、人数分のキャンセル料金が発生いたします。 |
| Cancellation by operators. | |
---
Other
| | |
| --- | --- |
| Matters require attention | 3 years of age or older. |
Everyone's experiences
There are no reviews yet
3,800円~(税込)
Fee per participant
Included in price
体験料、材料費、消費税 ※制作個数:時間内いくつでも制作可能です。 ※作品サイズ:自由 【体験制作例 】お茶碗、お湯呑み、どんぶり、サラダボウル、コーヒーカップ、お皿、花瓶、ビアカップ、徳利、ぐい飲み、焼酎カップなど。
When you book this plan 35 pt I will save it!
| | |
| --- | --- |
| | Starting time 10:30 14:00 16:30 18:30 |
| | Participating age3 years old ~ |
| | Time required For 1.5 hours |
| | ScheduleRegularly |
| | Assemble point Look in GoogleMap |