[Hokkaido dragonfly ball experience] Otaru souvenirs ♪ dragonfly ball making experience of tourism
[Hokkaido dragonfly ball experience] Otaru souvenirs ♪ dragonfly ball making experience of tourism
Plan ID:

12034

Provided by:​ ​​ ​Otaru glass of light-Ayaya (color Ya)
540Yen ~ (tax included)
Fee per participant
(5件の体験談)
Hand-held OK
1 person participation Allowed
Operation available - rain or shine
Families enjoying family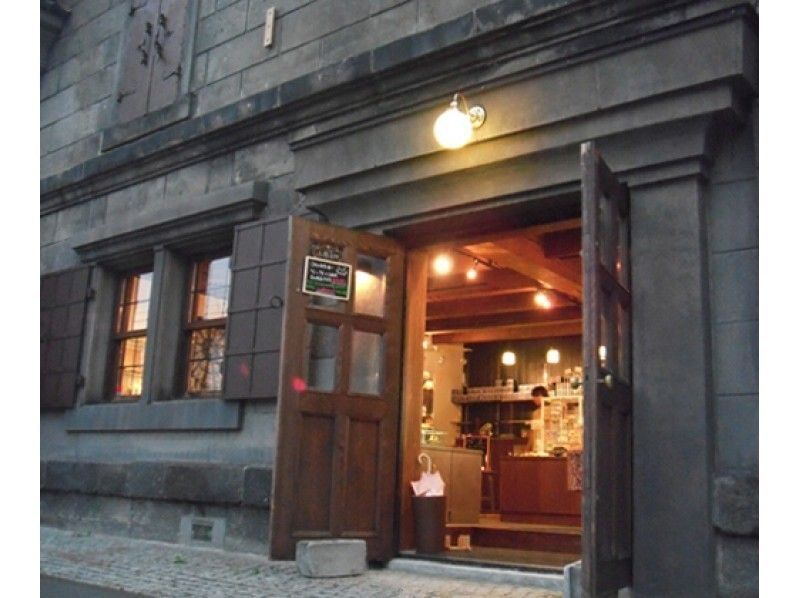 Click on your Preferred Date
Please click on the date of your choice from the calendar.
Starting time

Participating age

Age 4 ~

Time required

Within one hour

ScheduleRegularly
Assemble point Watch on GoogleMap
道がわからず予約時間に遅れてしまいましたが、電話したところ親切に道を教えてくれました!怒られるかもと思いましたが笑顔で対応してくれて嬉しかったです!完成したものはキーホルダー、ブレスレット、かんざし、ピアスなどから選んで作れるので旅の思い出になりました!
Description of plan
Dissolve your favorite color glass rod is heated by a burner, is the experience to make a dragonfly ball wound to the iron rod. You can choose from the normal course and the animal course.
Normal course [Marble] [grain] [polka] [Heart] [flower] all five, Animal course [octopus] [pig] [turtle] [bear] [dog] [cat] [Penguin] [chick] [Marimo] all nine.
It will teach firmly with care in one-on-one
Since our staff will teach you one-on-one to a customer, you can enjoy with confidence beginners.
Small children (4 years of age or older ~) even you can join so it is also recommended to you to experience with your family everyone.
After the experience to Sakaimachi shopping street tourism
Our shop, because it is Sakaimachi shopping street is the attractions of Otaru, you can visit us in passing of Otaru tourism.
Classical atmosphere of historic buildings enter one's eaves, you can enjoy just to stroll.
Since also enhance cafes and grocery stores, perfect for looking for souvenirs!
Attractions of the plan

Is a classic in-store with a profound feeling

Colorful glass beads. You can make your favorite color combinations.

Animal dragonfly ball (Penguin)
Information
Minimum number of people
1 person
Number of people who can book
1 person~
Schedule
Regularly
Start time
Please fill in the remarks column at the time of booking your time of hope
Summer (late April-early October): 9:30 to 17:00
Winter (mid-October to April late): 10:00 to 16:00
Assemble point
Otaru glass of light-Ayaya (color Ya)
Reservation deadline
Before 3 days
Advance preparation
| | |
| --- | --- |
| Clothings and must-bring items | Because there is not in particular, please come empty-handed. |
| About rental items | What you need are available here. |
Facility information
Changing room
Restroom
shower
Hot spring
Locker
Hairdryer
Parking Lot
convenience store/
supermarket
Access and map
Location
Otaru, Hokkaido Sakaimachi 1-18
How to reach by car
※ Because there is no parking lot, please use the coin parking and the like.
How to reach by train
About a 15-minute walk from JR "Otaru Station"
About price
Basic charge
| | |
| --- | --- |
| Participants 540yen | Of 4-year-old ~ / Animal course who will take additional 342 yen. (Please choose the day) |
※Prices including all taxes.
※ This is the basic charge.
* Prices may vary depending on the schedule, so please see the price list displayed after selecting the date.
Included in price
Experience fee, material cost, consumption tax
Not included in the price
Animal course is an additional charge (342 yen) is required separately.
Parts such as mobile strap and hair elastic is, we have a separate 108 yen charged.
About payment / cancellation
About payment
Please pay at the day of cash. (Card not available)
Payment method
The payment method specified by the operator.
About cancellation fee
The day before: 50% of the participation fee
On the day: a full amount of the lesson fee
We have received.
Cancellation by operators.
---
Everyone's experiences
道がわからず予約時間に遅れてしまいましたが、電話したところ親切に道を教えてくれました!怒られるかもと思いましたが笑顔で対応してくれて嬉しかったです!完成したものはキーホルダー、ブレスレット、かんざし、ピアスなどから選んで作れるので旅の思い出になりました!
参加日: 2018 年 06 月
Glasswork and glass workshop
Tonboshi making experience



Guest userFollowing last year again
I have been experiencing dragonfly balls again this year.
I enjoyed it even last year's traveling so I made it on my itinerary without hesitation.
Last time I was a marbled bean and octopus, but this time I made a bear and a turtle.
Although the bear was doing well, the rare trouble that the tortoise is near completion and the torso cracks puffy.
I made it back from scratch. In this time I reduced the number of help and made as much as possible with my own hands. As a result, the trunk became slightly rounded from the beginning, but I think that rather than making it funny, memories or memories are important, so it was rather good.
Next time I do not know when I can go on a trip, but I definitely will go building again if I go.
It is a blog at the experience of last year. I will write this experience on my blog within short distance.
https://traveller-koume.blogspot.jp/2017/11/blog-post_22.html

Joined date: January 2018
Glasswork and glass workshop
Tonboshi making experience
Guest userThat was very fun~
I reserved it with three milfs and asked. Every one of us was carefully taught, and I enjoyed it happily. Since I received it after 1 hour from production, I did not explain that there are items that certainly come with certain things that I have to come back to the store, so I reduced points, but overall it was very good. Next time I would like to challenge intermediate levels.
Participation date: October 2017
Glasswork and glass workshop
Tonboshi making experience
Guest userI experienced it with my family.
Making Tonboshi, I did it for the first time with my family.
It was a lot of fun. Each one supported me and I was able to work hard until the end.
While I was busy with the mistake of the part which my daughter combined last, I was moved to repair it pleasantly. I'm really thankful to you. Even after returning home, flowers are blooming as a common memories of families.
Joined date: August 2017
Tonboshi making experience
Since I found an honest coupon I guess I should go. It was participation with a feeling of about.
It is about 15 minutes on foot from the station, but arriving quickly as I was looking at the scenery.
I chose the normal course and the animal course, I was told that the first animal is a challenger (lol)
First is the normal course. I regretted having made it to an animal course within my view, filled with anxiety.
And animal course, here we choose octopus.
It was worth the effort that the staff helped quite a bit, so it did not become a substitute that I could not see.
Although I was asked to help, my feeling was well done to the extent that I made it well.
If there is something to go back to, I definitely want to stay, I'm satisfied!
I am sorry that I should have made one more or two for souvenirs.
By the way, the experience ended in less than 20 minutes and it took about an hour to finish, but I went around Otaru Canal and the Bank of Japan Museum in one hour.
Even if you reduce the image size somehow you can not upload it so no image.
Joined date: February 2017
Tonboshi making experience
Reply comments from operators
Thank you for coming to this store this time. Please come back to play when you come to Otaru. I am waiting.
The light color of Otaru Glass.
---
Search glassware / glass workshops from the area
Find other experiences in the neighborhood area
Included in price
Experience fee, material cost, consumption tax
If you book this plan 4 pt will be given!
| | |
| --- | --- |
| | Starting time |
| | Participating ageAge 4 ~ |
| | Time required Within one hour |
| | ScheduleRegularly |
| | Assemble point Watch on GoogleMap |